Marlana (of Milo Greene) emerges as a singular for in her raw, soul-soaked debut EP 'At Least I Tried,' an intimate and seductively stirring upheaval brimming with passion, perspective, and poise.
Stream: 'At Least I Tried' – Marlana
---
How much does happiness cost, 'cause I've been saving up…
Few of the recent years' artistic introductions have felt as cohesive, as compelling, as expressive, and as sonically expansive as Marlana Sheetz's debut solo EP.
Under the moniker Marlana, the artist – best known for her work in LA-based indie pop band Milo Greene – is quickly emerging as a reckoning force all on her own. A journey whose public face began late last year culminates this week with the release of Marlana's years-in-the-making debut EP At Least I Tried, an intimate and seductively stirring upheaval brimming with passion, perspective, and poise.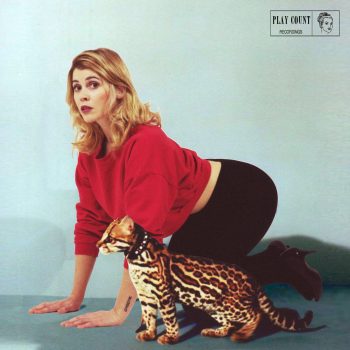 I just like the way you keep me coming
Cause you just got a hold on me
Hate me or not
I'm the light and you are the dark
I just like the way you keep me coming
Cause you just got a hold on me
Shut down my brain
Give me the right kind of mistake
I just like the way you keep me coming
Cause you just got a hold on me
– "The Right," Marlana
Atwood Magazine is proud to be premiering At Least I Tried, out July 24th, 2020 via Play Count Recordings. A seven-track genre-defiant expression of independence and dependence, empowerment and hopelessness, confidence and self-doubt, heartache and self-love, At Least I Tried is as intimate as they come. Marlana's debut is a majestic and visceral, up-close and personal outpouring from her heart to our ears: A reckoning whose soul-soaked songs of connection and searching for purpose, love and wandering reveal as much through their lyrics, as they do through their music.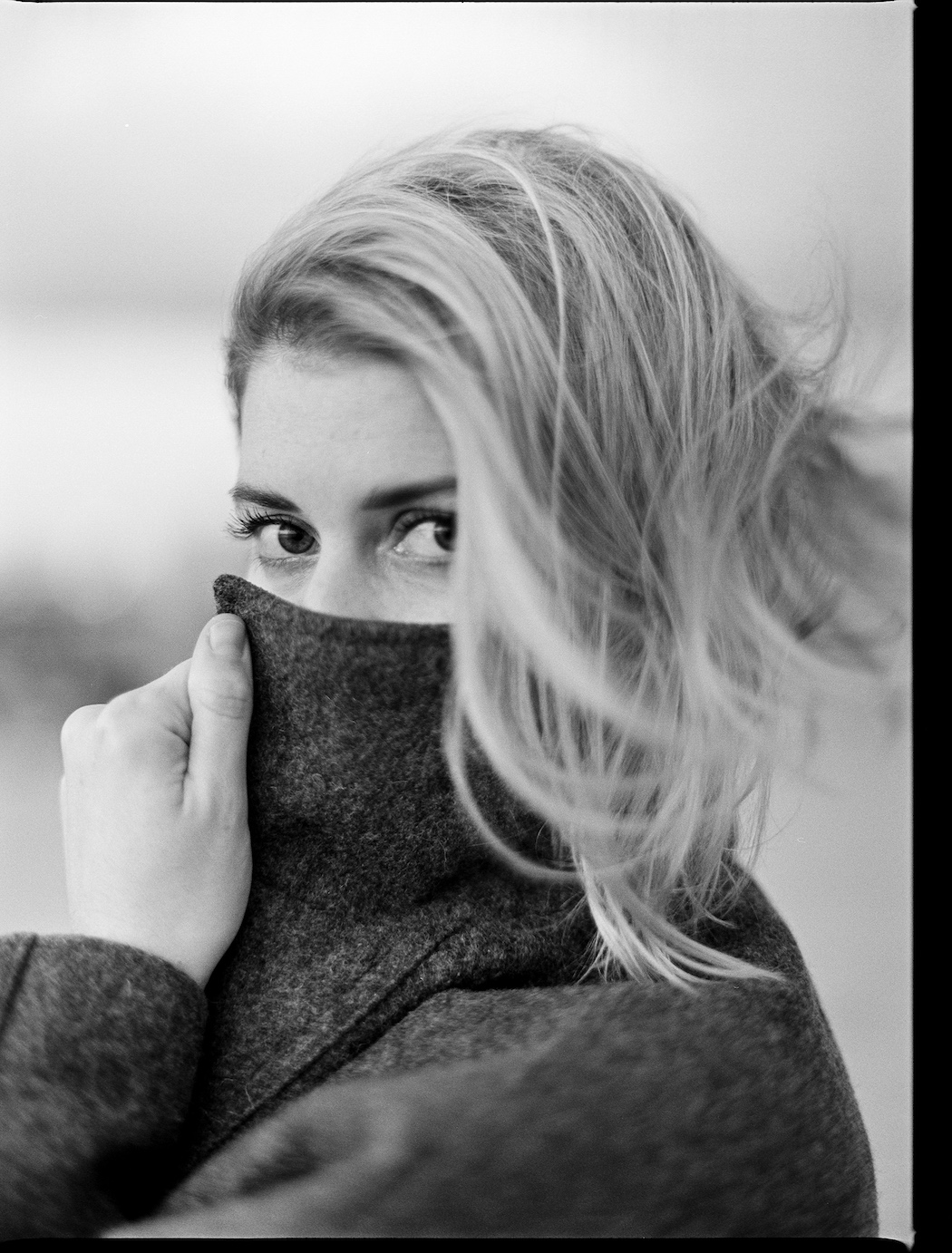 "I started working hard on solo material after I had a complete mental breakdown," Marlana shares. "I went home to my parents' place in the Sierra Nevada mountains and wrote for a few weeks after my antidepressants kicked in and I started functioning again. For years in Milo [Greene], people kept telling me to go solo and it finally felt like the right time."
Coming off a decade of making folk, rock, and pop-inflected music with her bandmates in Milo Greene, Marlana uses her debut to carve out her own buoyant and soulful space within the greater indie pop sphere. Her songs glow with emotional energy, driven by her evocative vocal prowess, resonating keyboard work, pulsing percussive beats, assorted samples, vivid harmonies, and so much more.
It's a patchwork tapestry that breathes with its own effortless beauty – raw and polished, a haunting dreamscape brought to life with fluid, feverish ease.
Every song tells another part of Marlana's story, and that journey begins with the dynamic burst of sound that is EP opener "The Right." Sweet, sultry, and seductive, this introduction paves the way both for Marlana's provocative musicality, as well as the engaging, relatable introspection to come. "It's confident. It's sexy. It's expressing the desire to look beyond criticism and claim your personal right to be whatever you want to be," the artist describes.
What follows needs just to be heard in order to be understood. "Midnight Special," a collaboration with Avid Dancer's Jacob Summers, is a cool indulgence of summery warmth. Its sun-kissed melodies and hypnotizing blend of bright vocals and washed-out guitars make for a sensual, sparkling listen:
Night after night
I'll tell you how it's gonna be
You'll leave your bullets at the bar, then you bring your gun to me
cause i need a new midnight special
and it's good when it's good but it's bad when there's strings attached
so I'm telling you
that whats good for me
is one night only no repeats and there's not gonna be another invitation
is that good for you
can we keep it mutual
you know what I mean
I want you in my arms for just one evening
one night for love
---
At Least I Tried blurs more than musical lines: Its themes traverse topics of external and internal desire, fragility and incompleteness, and perhaps more than anything else, fracture, ownership, and responsibility. The aching pseudo-lament "So Bad" dresses a complex relationship with the music industry at large in dazzling garb reminiscent of Tennis and Best Coast. The layered "I Can't Wait" enchants with high harmonies and tight beats that echo a nuanced message of longing and intimacy.
One of the EP's unmistakeable climaxes occurs in the heavy, open-hearted R&B immersion "Bluff." Marlana embraces a vast swathe of ambient space as she pours herself out in song, jumping octaves in a breathtaking display of talent and polish:
I'm out of touch I know that much
I've been out of the game for so long don't know how it's played
cause I've spent too long loving someone so damn wrong
and I'm out of touch but I wanna touch
all i want is someone who just wears me out but i like it
and i need someone who can call me out on my shit
cause when you can call me on my bluff, that's love
Whether you're listening casually or intently, At Least I Tried makes for an impactful listen. Its final songs "I Don't Want to Fall in Love" and "I'm Good" are two of Marlana's best works, as catchy as they are spellbinding and unapologetically true. "Am I to blame for my own pain?" she sings in "I'm Good." "I can control it now and I'm sure of that, but not so sure of me. I need a vice for better or worse – well it turns out I survived the grief, so I'll be the first one at your party and the last one to leave."
"It's a song about depression, frustration, and pretending to be okay for the sake of everyone else around you," Marlana says. "After the death of my brother and sister, I changed. Those around me did too. People claim to like vulnerability, but in my experience, it just makes people uncomfortable. So I pretend that I'm fine even though I'm thinking about death 99-percent of the time."
It is with this level of self-knowing that Marlana brings to the fore, through music, an EP that will mean something different to all who listen.
Maybe you will pick up on its themes of healing, self-love, and universal impurity – our inherent fragility and natural imperfection, that lead us to understand ourselves and make us want to be (and do) better. Or perhaps you will gravitate toward the undertones of intimacy and desire – both physical and spiritual – that thread their way throughout the record. The brilliance of this EP is that it embodies all of these notions and more; it is, in essence, what we want it to be.
Above all, it's some damn good music. For a so-called "attempt" (if you believe its title), At Least I Tried is stunning throughout its 25-minute run. Experience the full record via our exclusive stream, and peek inside Marlana's At Least I Tried EP with Atwood Magazine as the artist goes track-by-track through the music and lyrics of her debut EP!
— —
Stream: 'At Least I Tried' – Marlana
:: Inside At Least I Tried ::
— —
The Right
The story of this song lies almost entirely within its production. It's confident. It's sexy. It's expressing the desire to look beyond criticism and claim your personal right to be whatever you want to be. Starting this sort of 'genre bending' EP with that message seemed appropriate.
Midnight Special
This was a collaboration between me and good pal Avid Dancer (Jacob Summers). He knows I'm a sucker for the lounge vibe so I think he knew instantly that it would work. Lyrically it's a play on 'Saturday night special' which is an inexpensive gun that can be purchased, used on a "Saturday Night"—the common night for trouble—then thrown away.
So Bad
This song represents my relationship with the music business as a whole. It's unclear whether it's loved or loathed. I went into this one attempting to make a track that felt like a mix between Jenny Lewis and Spoon.
I Can't Wait
It's just funky. Most days this is my favorite track on the EP. Harmonies are definitely a strength of mine and I really like to play to it. I feel most comfortable singing in the higher head voice range. My mother hates when I do. She will hate this song!
Bluff
This song is so cheesy and I love it. My buddy Charley recorded fretless bass on this track. I just leaned in hard to the cheesiness. Don't fight the cheese, embrace it.
I Don't Want To Fall In Love
I had one of those magical moments that almost NEVER happens. I was taking a bath and the chorus came to me. Simultaneously I also knew exactly how I wanted the production to sound. I got out of the bath immediately to grab my phone, sing the melody into it and then speak instructions to myself on how the production should go…. "and then the bass will go 'bah, bah da ba bum bum"… "and the drums will go like this". I have to record ideas quickly or they are gone forever. I'm the type of person that forgets what I'm talking about mid sentence… even if I'm NOT high.
I'm Good
Probably one of the most honest songs I've ever written and I hardly remember writing it at all. It must have been fast. I think I just told myself I wanted to write a song with more than 5 chords in it and this is what came out. It feels very Sheryl Crow to me. Dark Sheryl.
— — — —
? © Kate Rentz
:: Stream Marlana ::
---