Pop phenomenon Wrabel opens up about his long-awaited debut EP 'one of those happy people', love and romance, touring the world with P!nk, and so much more!
— —
It takes a lot to be musically phenomenal, and that's just what you'll find in Wrabel's new EP: An emotive, exciting pop phenomenon. one of those happy people, released September 13, is a sublime expression of connection and introspection, celebration, loss, and longing.
It's also a massive milestone for Stephen Wrabel. Active in and around the music industry for the better part of the past decade, Wrabel's songwriting credits run the gamut from Adam Lambert, Ellie Goulding, and Idina Menzel to Kygo, Bishop Briggs, and the Backstreet Boys. He's been signed to two different labels and embarked upon two different debut album projects, only to part ways with each label just as things were beginning to come together. He has, in essence, experienced the very real industry drudgeries that have kept so many talents from becoming household names over the years.
Now Wrabel is going it alone, and there's nothing anyone can do to stop his imminent rise.
He and P!nk released the touching duet "90 Days" earlier this summer, and he spent the season with her on the Beautiful Trauma European World Tour performing in stadiums every night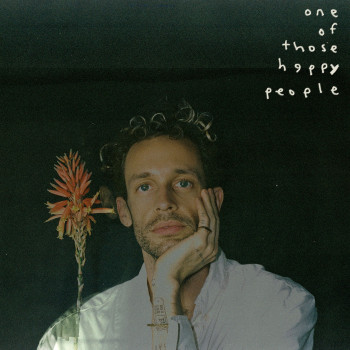 Released on his own label, Big Gay Records, one of those happy people finds Wrabel embracing the full range of emotional depth and power. While well-known for penning ballads and sad songs, Wrabel shows comfort in love and happiness' embrace in songs like "magic" and "love to love u," the EP's dazzling lead single and former Atwood Editor's Pick.
A song of love in its pure form "love to love u" captures the quintessence of Wrabel's musicality in this moment: His voice flies as high and heavenly as it does low and crooning; his soul-shaking aches touch bone, and his screams shake us awake with dramatic resonance. "Every time I look into your eyes, I feel like flying. Every time that we don't kiss goodnight, I feel like dying," he sings in a dynamic pre-chorus. Aside from the purity of his stellar vocals, nothing compares to the honesty and sincerity injected into the music's core. "love to love u" is the song you sing to celebrate the magnificent roots of your personal deep connection; an embrace of the inner romantic.
---
Wrabel balances his tender, buoyant celebrations with hauntingly passionate outpourings of solemn reflection, longing, and sadness. The songs "happy people" and "flickers" depict the artist at his most intimate; the latter finds him reckoning with love's value and worth:
You grow up, paint a picture of your life
Like a fixture in your mind
And it tricks ya, once or twice
Or three times
And I know it's not right, and I know it's not fair
Sometimes you fall in love, sometimes it's not there
It flickers
I follow light 'til my eyes can't see it no more
And in the dark, I tape stars to my ceiling
Just waiting for something to spark
But I can't confidently say
It's better to have loved and lost
one of those happy people presents Wrabel as raw, real, and overwhelmingly vulnerable. It is the best way to get to know him, and a pristine expression of heartfelt emotion in a pop-R&B context. Dive into the magic of Wrabel's music in our exclusive interview as the artist opens up about his long-awaited debut EP, love and romance, touring the world with P!nk, and so much more!
A CONVERSATION WITH WRABEL
Atwood Magazine: Hey Wrabel, thanks so much for speaking today – happy Friday! How are you?
Wrabel: Hey, pretty good! I just learned that it's Friday [laughs]. Yeah, I just figured out it's Friday, so that makes me feel pretty good.
How do you just figure out that it's Friday?
Wrabel: You know, I don't know. I was out of the country for two months, and I just got back two days ago. So, I'm kind of like, "Yeah, this is my couch. This is my apartment."
Sounds wonderful. Where were you?
Wrabel: I was out on a tour with P!nk for a little over two months, I guess, which is so wild.
Let's start there. How was the tour?
Wrabel: It was very surreal. It was just very, very surreal. It was so cool, too. It was so many places I'd never been before. I just can't really quite believe it, still. When I got back, I was looking at pictures and stuff. One of my friends, one of the dancers took a video of the performance the last night. I found myself watching it, even on the plane, being like, "What the heck? How is this real?" But it was super amazing. Alecia's one of the sweetest people I've ever met. We were just talking about that, but she's so supportive, and every night felt like we were just singing with each other, to each other, and no one else was there. Then the last note hits, and I pull my ears out, and I'm like, "Holy shit! There's like 70,000 people out there." It was just wild.
You must have been playing the biggest shows of your life on this tour. How do these places compare to the clubs and the theaters that you're otherwise used to?
Wrabel: Yeah, 100%. I don't even know. When we did London, we did two nights at Wembley and then the night after that I did a solo show at a little divey club. For like 150 people… we sold out and I was like, "Hell yeah! We sold out! Like 150 cap in London!" I haven't been here in four years and we did it! Meanwhile, I was just playing Wembley for two nights before. It was very cool to just get that experience. I've never been on a tour that large with so many crew members and this humongous band. It was something like 150 trucks and almost 30 buses maybe. And when you look out at the crowd it almost looks fake I found. You can't register how many people are there, so you're just like, "How?" It just goes on forever.
So I'd always try to pick out somebody right in the front at the beginning to just be like, "All right. I see you." But then the performance, I think… had it not been a duet, I think I would have been kind of freaking out a lot, but we just had this kind of really nice magical thing where we face our mic stands towards each other and we would just very literally sing to each other. So it almost felt like you weren't there. Felt like we made a little world for like three minutes and 47 seconds or however long that song is.
Were you along for just the one song every night?
Wrabel: It was just "90 Days," and then the last three shows were Long Island and two in Toronto and I did opening stuff on those, which was super fun.
How do you make your songs stand out as much in a big arena as it does in a smaller theater setting?
Wrabel: I don't know. I mean, I do a lot of stuff. Those shows I played just acoustic. Just me, piano, and singing. And, I don't know if it's just some level of commitment to it. Because that's where songs start for me, so I don't know if it's because I just feel so comfortable with things being stripped down. Because when John Hill and I wrote "Love To Love U" we were sitting there on a Wurlitzer and a guitar.
So it doesn't feel like, "Oh no! Production, what am I going to do?" It kind of just feels like, "Oh! This is how we wrote it." I don't know. If that kind of makes sense, where I just kind of feel comfy. And I feel like if you just commit to something, people will kind of go there with you, if it's real. I think it's hard to get an arena really interested. But I feel like if you're committed, then they're like, "Oh! Wait! He's doing something up there. We should check it out!"
It's almost like you shouldn't be trying to get their attention, you should just be trying to be yourself.
Wrabel: Yeah! Especially when I go into shows like that, where I know that people are not there for me. Not in a bad way. I know people are going to be getting into their seats and whatever, whatever. I always try to make it a point to play for yourself. Just go have fun and sing your song like you mean it. Sometimes that leads to just really beautiful moments. I feel like people can see that I'm not trying to get your attention up in the back, I'm just kind of doing my thing. And maybe you will do that.
Speaking of just doing you unapologetically, you have spent years honing your craft and not putting out a debut album… Finding the sounds that make you, you. Finally, fans are going to get to have a little nugget in the form of your EP. I want to start there, with one of those happy people. Can you talk to me about why this is your first collection of recorded music that you're putting out together like that?
Wrabel: I have been in and out of the label system for… oh my gosh! Seven years, eight years, something like that. And I signed my first deal and my intention was, let's make a record. And it kind of turned into not that. And long story made very short, we ended up leaving that. And then, it kind of happened again. And I went in at Epic and we put out a song called "11 Blocks" and it was, "Okay, let's make a record!" And things just started moving in this way and so it was like, let's not commit to the full record: Let's do maybe a little EP or just singles or whatever it is. And again, we transitioned out of there, too.
I've always wanted to make a record, and this EP is the longest thing I've ever put out. And then working on finishing the, burn myself, long-awaited debut record hopefully by the end of the year even!
It's time.
Wrabel: Thank you! And it just feels good to be doing it on my own. I'm very much not on my own, I have an amazing group of people around me, working with me on this but, it just feels so nice to have the freedom. You write a song and then you're like, "Oh, I love this song. Okay, let's put it out!" And then it can be that simple. I keep making this joke of like, there's no boardroom meeting called about a snare drum. We're not having conference calls with 17 people being like, "Well what about this, what about this, what about this, what about this?" Because that can get very confusing.
Even as just an artist and as a writer. When I did "11 Blocks" that went so well in a way that nothing had gone for me before and I think I started trying to, even subconsciously, recreate that. And I was going into sessions and it was just like, I'm writing mid-tempo kind of bad ballad-ish vibes like every day. And I'm looking for, "Well what's 12 blocks away?" Or like, "There's 12 months in a year."
I think it's easy to fall into a place of writing from, maybe the wrong place. And I was just trying to replicate. I was trying to get that again. Like, "Oh, this worked. What was so good about that?" And I think what was so good about it was it was a true story, and I wrote it and didn't think too much about it. And so I've just been trying to do that. And this EP is a bunch of those songs, where I just went in and said, "I have this idea." Or "I'm going to do this," or "I feel like this."
And then you go in and write a song without thinking too much and then they all fit together. It's almost like a little snapshot of the past six months or something. Which is just so cool to be able to write stuff and then just put it out. Since it's not a record right away, I wanted to put together a big group of material that I could put out.
I understand that completely. You said earlier that your writing process is just you at a piano, at first?
Wrabel: Yeah.
If you can take me back to when these songs first started getting made, before the concept was there… Which song of this collection was the very first one? What tipped everything off?
Wrabel: It was "Love to Love U" and "The Real Thing." It was the day I wrote with this guy called John Hill who is a friend and just a freaking legend. He's so brilliant. And we had a session booked with, I forget who the artist was, but they couldn't make it. On their way to the studio or something, they were like, "Oh, I'm so sorry. I can't make it."
And we were like, "Well, we're here. Let's just write." And that was kind of the first day, I think because of my head. Because I'm constantly in this weird limbo of writing for other projects with other artists, writing for pitch for other artists, and then writing for myself. And so it's this weird kind of color wheel where I like to know at least that day, "Okay, this is what I'm doing," so I can get in that headspace and kind of start pulling back from, wherever. The sky.
And so I was just in a nice place where I wasn't thinking about anything. I wasn't overthinking, rather. And so we just wrote both those songs in one day. And maybe two months later, or a month later, my manager and I were at a little Christmas party and we saw John's manager and he was like, "Oh my gosh! What did you guys do that day? Those songs are amazing!" And we're like, "Really?!" I hadn't heard them. I didn't really think… I went in and wrote them and was like, "I don't know, that was one of those weird days where the artist didn't show up. So, whatever."
And he's like, "Oh my gosh!" And he sent them to us and within a week, I'm calling my best friend Yazz being like, "We need photos. We need single covers. We need to make a video." I love my management so much. They have been such a source of confident and encouragement through all this. I guess they're not giving me that freedom, but they're showing me that that's there, and they're like, "Yeah. Just put it out."
So I made Big Gay Records which I thought was hysterical, and that kind of started this thing of making songs that just feel good because I wanted to write them and because they came out. And then putting them together, which was really funny… After we did "Love to Love U", going in with Kid Harpoon to make "Magic," he was kind of messing around with the chords and the drums. And I was like, "Oh my gosh! I haven't been in a session where somebody had an idea like this at the start in years!"
It's always sad piano chords, because people are like, "Oh Wrabel's coming guys. Pull out the ballad folder. We're going to write a really sad song." And I don't feel particularly sad in this season of life. So it's been really cool to just feel very free in writing stuff that feels good. And in no way feeling like, "I have to recreate this thing," or, "I have to do a song like this because this is what's going to work." I have no idea. I just know what is happening in the room that day.
That is so cool to feel unhinged like that.
Wrabel: Yeah! It's really inspiring and I think I've just now turned the corner of not questioning it. For a while I was like, "Really? Can you feel it? Can you just make stuff? Really?" And then I'm like, "Yes. Remember when you were, whatever, 16 years old writing your first song? You weren't thinking about anything. You were writing trash songs because you thought that the felt good. So why don't you just do that again?"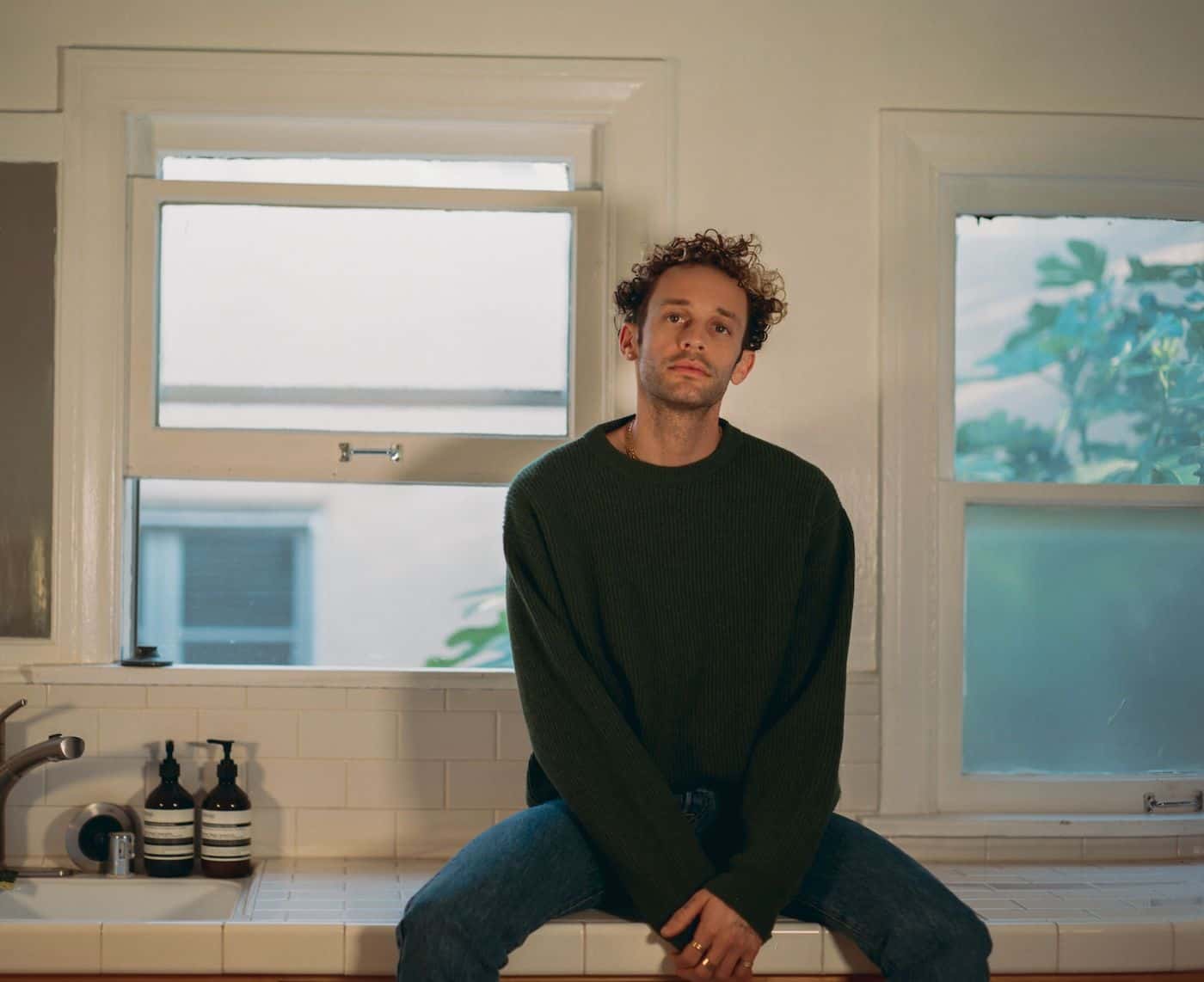 I couldn't agree with you more. So I really fell in love first with "Love To Love U" last year. For me, that song is such an epitomic Wrabel sound. I know that you have mentioned that you're growing and developing, and the sky's the limit. When you define your sound to parents or grandparents, and people who don't always get it, what do you say? How do you describe it?
Wrabel: This is funny because that just made me think of sometimes when I get in an Uber, somebody's like, "Oh, what do you do?" And I'm like, "Oh, I'm a songwriter." And they're like, "Oh, what kind of stuff?" And I always have an identity crisis every time I get that. Because I'm like, "I don't know! It's emotional, but like…"
So I think I usually, like sonically, I don't know. I usually just tell people I write true stories and that everything is about feeling. From the lyrics, to the melodies, to the production, it's all, in my mind, everything is there to frame a feeling. So that, kind of. I think.
Because sonically, things can be so different but still feel the same, I feel like. You know, like the last little thing I put out: We had "11 Blocks," then we had this song called "We Could Be Beautiful" that was produced by Stargate, that was pretty hard hitting. And then there was "Poetry," which could've sat on a country record. But in my head they all kind of fit together because it's all just framing feeling. Each song feels like its own feeling, but then they all kind of somehow fit.
That speaks to me; I know what you mean. So, starting with the end, "Flickers" feels like the touchstone to the entire record. The line, "It's better to have loved and lost," feels so resonant. Can you talk to me about that song and the significance of "Flickers" on the album?
Wrabel: That song came about in a session with an incredible artist called Arlissa. I was writing with her and my friend for her record, and then we stumbled upon this weird vocal effect. And then I was like, "Oh my gosh! It would be beautiful, like a really beautiful song with a weird vocal effect like that. Can we take a little meander down this road?" We actually ended up in that same day doing a song for her, and "Flickers" for me. Which was so cool. Those are favorite songs. I love Coldplay. One of my number one favorite artists is this guy called Aqualung, whom I've gotten to work with. I was actually just up in a town called Bath, in the UK with him. And I played him "Flickers," and I told him, "I don't know if this is weird to say or not, and I hope you like the song so that you take this as a compliment, but this song wouldn't exist without you creating music." Because I pulled so much inspiration from him. From his sound and from his melody and lyric.
I can't make a body of work that doesn't have a sad, weird, ballad on it. That's my favorite zone. And also just in the context of the project, of one of those happy people, there's a few songs that aren't so bright, and aren't so light, and aren't so happy. It was important to me to have the flip side, kind of the dark side of that, of like, "Well shit! Is this real or is it going to go away?" Because it's gone away in the past. What do you do, and how do you know? How do you know what's your head, or what's your heart, and what's your gut? Which one is right?
I also quite like the ending. There are a few things that happened kind of accidentally. Like Flickers' end with magic, the word "magic" repeating a lot, which I thought was really interesting – with the song "Magic" two songs before it or something… I don't know; it doesn't feel like I imagine it felt like, maybe a generation ago. I don't know. We're all, kind of fucking crazy with our phones.
I mean it's such a cliché thing to say, but I feel like sometimes magic can get lost. Even when it's there. Even when you're in love and you're happy and you're in this beautiful space and beautiful relationship, even then I think it's so easy to forget it. Or to take it for granted or to forget that you have to constantly remember that, and lean into that, and look for it, and find new shapes and new colors of it, and new ways to express it. It's not just a one time, "Oh, now we're in love," and "Now that's done forever. Period. We're done."
It's like, no. Now you're not and then something's going to happen in three months and you're going to have the choice to either get through it and to remember that love and beauty that you share, or you decide it's not there. Or realize it's not there, which is a sad thing too.
You sing as much in the first song. "You give me a life, but you're killing me. This could be the real thing if we let it."
Wrabel: Right! Right. It was important for me to tell both sides of the thing, and not just be like, "I'm so happy!" Which I am. With that comes the flip side of, "Oh fuck! What if something goes down here, you guys?" When you're up so high, it's like… I don't know.
Interestingly, "Happy People" feels like one of the darkest songs on this EP, which surprised me the first time around. I'm curious to know not only the story behind that song, but also why you chose that to be the title of the EP.
Wrabel: Yeah, definitely. Even on Twitter, even since releasing "Magic," I've seen some messages from people being like, "Wow! Happy Wrabel? Is everything okay?" And I think because I do have my released discography is filled with quite a few sad songs, I kind of wanted to play with that kind of thing. When you're just reading one of those happy people, it seems happy. And then the song really is kind of one of the darkest, or maybe the darkest. It's darker than "Flickers," even. Because "Flickers" just feels more balanced maybe.
I just thought with the body of work and every song kind of had a flip side to it. Like "Love To Love U" and "The Real Thing" to me, are tied. And "Magic" and "Flickers" are tied. So those things having the kind of good side/bad side or bright side/dark side. I just kind of wanted to play both those sides. I've been floating around with the idea of a song called "Happy People." Even going on freaking Instagram or something and looking at people and just being like, "Damn! They look so happy. Are they really that happy? And if they are that happy then how do I be that happy?"
Or you're walking down a street and you just see people so joyful and you're like, "What is that?" I have that sometimes, but it's easy to think that other people have it all the time or that somebody else has it all figured out. There's so much going on under the surface usually, in my head. Whether it be just anxiety, insecurity, whatever it is.
And I read that to my friends, both named Jesse. Jesse Jackson and Jesse Thomas. I also love that it's outside of the context of a relationship. It's kind of just a "me" song, which I thought was important to have in there. Where it's not just all, "If I'm happy it's because of you, and if I'm said it's because of you." No, sometimes it's just because of me.
You're not just defining yourself based on relationships.
Wrabel: Yeah! Yeah. And even, I would say a good relationship shows you parts of yourself that you don't really love to see or want to see or that you haven't seen before. Both good sides and bad sides. The song's even, kind of a little bit of that, of that just being like, "Damn! I guess I do kind of ruin things in my head sometimes. And I guess I do make up my own reality." And you can ruin a lot of stuff in your head.
This record then, these songs, are the perfect encapsulation of somebody who wants to get to know you, whether they've known your music for years or they're getting to know Wrabel for the very first time.
Wrabel: Thank you so much!
Because it has that balance of everything.
Wrabel: That's such a cool thing. Thank you.
Of course. Now, I'd be remiss to not talk to you about the song that you wrote with P!nk. Can we backtrack and talk about "90 Days"?
Wrabel: Let's backtrack. Let's do it.
So, you never know, when you're in a writing session, if it's going to go anywhere. Did you feel, writing "90 Days," that this was a winner?
Wrabel: Yes. It was one of maybe… oh boy. I'm like, how bleak can I get in my head? After I'm saying, "I wrote everything in my head." It was one of the very, very, very few days that I can count on one hand that I will never forget. And I've been in LA for 11 years writing songs. The day that 90 Days came about was one of very few days that I'll never forget.
It just came out, and the way that it flowed out. I started it with this guy called Steve Robson. It was the first day we'd met and I was just in such a weird place. I was falling in love with my best friend and being like, "Oh God. I don't know. This is either really good or really bad." And it just came out. It just flowed out and the images in it are so, so real to me. And the story of it is so real.
And then it sat for at least two years. Yeah, two and a half years. It just kind of sat. But it was always the number one on the list. Any list we'd send to a label or to whatever, it was always the number one on the list. And then it was also never pitching it. Ever, ever, ever to anyone else to sing it. It was my song. We were trying, "Maybe we'll get it in a movie." Or something like that. And so I had a meeting with Keith Naftaly at RCA. And we sat down, I was playing him some songs. And this was after I had left Epic. And we played him that song and then played him a couple of more songs and he's like, "Play that 90 Days again." Okay. Played it again and he's like, "Play that one more time." Played it one more time and I want to say we played it at least four times in our meeting. And I was like, "Okay. We know. Something's turning in there." And he called me maybe three days later, something like that, and he's like, "Well I've done something." And I said, "Which song?" He said, "The one." And I was like, "Oh boy!"
And I said, "Who?" And he said Alecia. And I was like, "Holy shit!" And maybe a few weeks after that I went up to her house and we kind of sat with the song and turned it into what's on the record. It's so funny how thing happen so slowly and then so quickly. You know, we wrote the song two and a half years ago and then you just kind of sit around and they're like, "Oh! I think that's really incredible. So we'll hold on to it." It's all about so many things aligning. And then once he had heard it and once it got to Alecia, then it all happened so fast. And then the record came out and then I went out on tour with Ben Platt. And maybe the second to last night of that tour, we get the call that's like, "All right. You want to go on the Beautiful Trauma European World Tour?" It was just like, "How is that even really happening?" And it was just so cool. And the first thing she said to me when I got to her house was, "You're a unicorn." And I was just like, "What?" And she was like, "This song that you did and this song that you did and this song…" And she had done homework. And she listened to my songs and she knew she needed my music. And that to me was just so cool.
I'm two days out of the tour and I feel like I'm still soaking in and kind of realizing. The really healthy, I think, ego boosts, or just encouragement boosts, that I have felt, that she's given me. Of getting to share her stage with her and having her shine her light on me, it feels like. That sounds so cliché, but that's what it just kind of feels like. It's so validating. In a way that, I think, transcends the surface level validation of… I don't know. It almost felt like some weird spiritual validation or something of like, "Yeah, man! You're here and you're doing your thing and I see you. And people see you. And we hear the songs and we hear the truth and we hear your part in it." It's just been such a beautiful experience.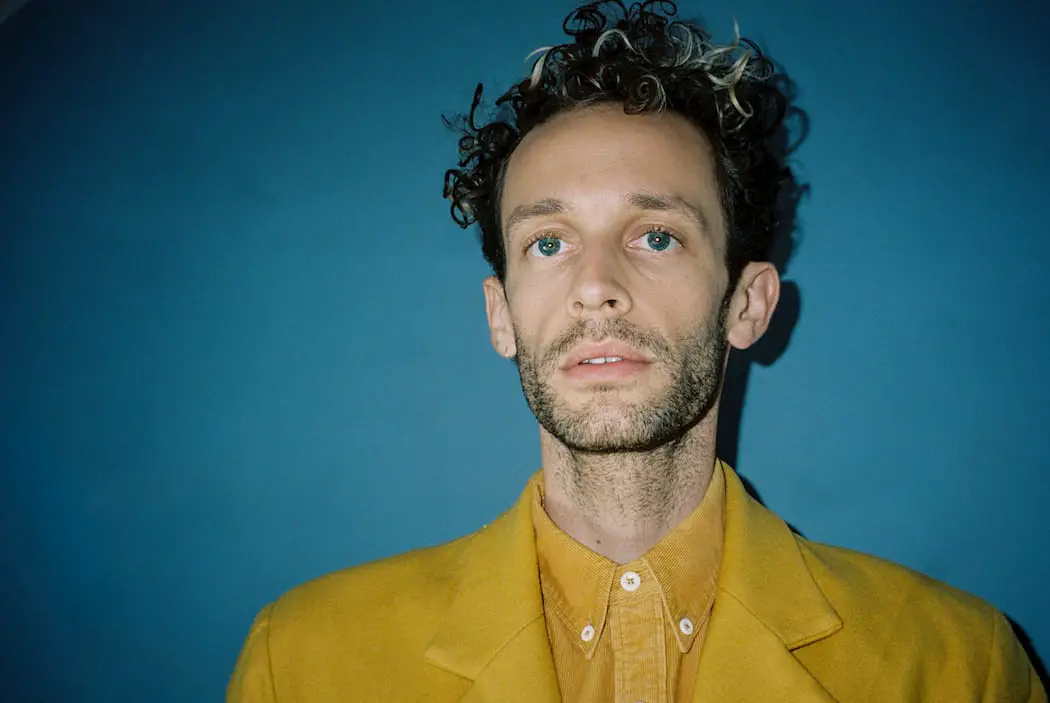 You're on the right path.
Wrabel: Yes, totally. Totally. A hundred percent that. And it's easy to look back and think, "Well what if I did this," and "What if I did this," or "What if I had said 'yes' to that one thing," or "What I had moved when I thought I wanted to move?" Or "What if I had… whatever?" I got a little tattoo on the tour. It's a little stick figure that just says "present" on my wrist. Because every night as I was getting on stage… Right as she was finishing the song before "90 Days" I would look around and try to soak in everything. On the sound boards, the folder for the song before it said, "Click P exclamation. Justin guitar solo." And I'd be like, "Remember that! Look at this stuff! Soak in this moment."
And it does, it just feels very… I think you just nailed it. You're on the right path. You're doing it. It's either feel like, "What am I doing?" or it's like, "This is what you're doing! You're about to go sing your favorite song that you ever wrote with freaking P!nk at Wembley Stadium. That's what you're doing." And really just trying to be, not in some inflated kind of douche-y way, but just of, "Holy shit, man! When you were like 15, 16 years old writing those shitty songs, this is what you dreamed of. And now you're doing it. You should really try to soak that in as much as you can. At least a little bit."
You were saying earlier that you're happy and you want to feel like you can find a balance in your songs between the happy and the sad. It sounds like you really are happy. After so many years of navigating the music industry, you've finally arrived to this place where... Like, "Oh my god!" You can make whatever you want to make and put it out on your terms.
Wrabel: Yeah. It just feels good. And kind of that distant feeling of like, "Does the shoe now fall?" And it's like, "I don't think so." I think maybe that's up to me a little more than I have thought in the past."
One of the things that I see in people is that wavering commitment. That conviction like, "Do I continue? Do I continue? Do I go back to my day job or keep up?" And I feel like your story says, "Just keep on going. If you follow your passion, your dream, and you really believe in it, keep on believing in it."
Wrabel: Totally. Totally. I appreciate that. Even halfway through this tour I went back to Berkeley where went for a Master's, and I was a visiting artist at their summer program, and one of the things that I told them is, if this is it for you, then just do it. Don't ever stop doing it. If you pick up a shift at Starbucks to allow yourself to write songs, then cool. Then you picked up a shift at Starbucks to allow yourself to write songs. If you really believe with everything in you that this is what you're here for, then just keep doing it.
I can't believe I've been in LA for 11 years. I lived in a little dungeon for eight years. And it doesn't look like you think it's going to look. When I first moved out here I thought, you just are going to be humming, walking down the street and Clive Davis is going to walk past and be like, "Hey! Let's sign you to a record deal. You're humming really pretty." And it doesn't work like that. You create your own thing. You create your own world out here. You kind of carve your own space and that takes time. And then one day you wake up, I think. And maybe that's part of what I'm feeling now, is one day you wake up and you realize. "Oh my gosh! I carved out my own little world. And I just realized it."
That's pretty amazing - and it's so incredible that we finally have one of those happy people coming out in the world. It's the perfect timing for everything to mix up. So, finishing up now, I always ask everybody, who else is on your radar? Who are you listening to right now? Who should I be listening to?
Wrabel: Oh boy! My manager gets mad at me because people ask me and he's like, "Just come up with one cool answer." And I'm like, "That's not my forte!" I listen to a lot of old music. Aqualung is always on my recently played. Just because I love, love, love. It's like an endless well of inspiration for me. I just got Spotify for my 30th birthday. Maybe that's not good to say out loud, but… I'm not the most technologically advanced.
I just also went back and started getting back into… RY X's song "Howling" from 2016. I just got back into that. When that came out it floored me. Frank Wiedemann and RY X, their little project. I just recently kind of rediscovered it! It's just so cool, and it's so simple. There's not a lot going production wise. The choices, I feel like, are so smart and so cool.
It's always incredible when an artist can do more with so much less.
Wrabel: Totally. I don't know that part; production? God bless. My computer is somewhere, I'm looking for it right now, under my couch somewhere.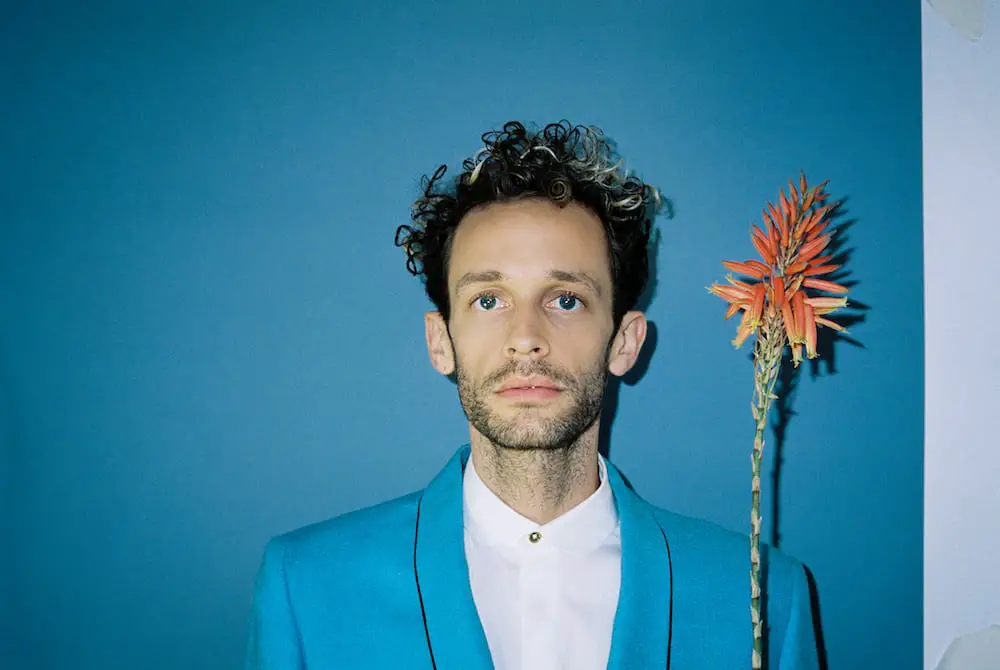 Finishing up, the EP's coming out now. What are you looking forward to this fall now that you're back in the states for a bit and have some time to relax?
Wrabel: What's relax? I go back out on the road in October. I guess another part of being independent is you get to wrap tours nicely. So I'm really excited. I'm going out with Billy Raffoul, we're co-headlining, and the schedule is like four days away and then four days at home, and then ten days away, four days at home. I'm excited about the balance of that. I'm excited to get back on the road here, and play shows. And then I'm just writing. I'm writing for my record and working with a few other artists and just kind of seeing what's out there.
So you're never not busy.
Wrabel: Not real – I mean, I just got back two days. I worked yesterday and the day before. Today I have off. I'm actually going to get an MRI. I'm going to have to get shoulder surgery, which kind of sucks… So then I won't be busy. In November, December I'll be like, "Nope. Momma's arm is in a sling." And in bed.
But it takes being literally put in there for you to not get up and run around.
Wrabel: Kind of. I just did this with my old manager the other day: We figured out I haven't been on a vacation, meaning no work. Not work related at all, and it doesn't count to go home to Texas where my family is. I haven't been on a non-family home trip, and a not work-related… like I haven't been on a true, pure vacation for like five and a half years. Which is really kind of messed up.
What are you doing to yourself? I mean listen, if you love what you do -
Wrabel: I don't know. I do take a lot of days off. I love a day off. But, I have this feeling if you look up on my open tabs right now, it's like… what was this? It's just beautiful beaches. Like those weird cabanas where you can just jump from your bed into the ocean. Or like Santorini villas. And I'm like, let's go there! So it's funny, because it's definitely in my… I feel like a vacation is coming, but it might be at the beginning of next year.
I'm going to say thank you so much. This has been wonderful and I really appreciate your time. Congrats on all the continued success and have a great rest of your day!
Wrabel: Yes! Thank you so much! I had a lot of fun with it.
— —
— — — —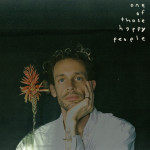 ? © 2019
one of those happy people
an EP by Wrabel
---
:: Wrabel 2019 Tour ::
Tue, Oct 1 – Seattle, WA – Columbia City Theater ^
Wed, Oct 2 – Portland, OR – Holocene ^
Fri, Oct 4 – San Francisco, CA – Swedish American Hall ^
Sat, Oct 5 – West Hollywood, CA – Troubadour ^
Sun, Oct 13 – Austin, TX – Austin City Limits **
Tue, Oct 15 – Atlanta, GA – Vinyl at Center Stage ^
Wed, Oct 16 – Nashville, TN – Mercy Lounge ~
Mon, Oct 21 – Boston, MA – Brighton Music Hall ^
Tue, Oct 22 – New York, NY – Bowery Ballroom ^
Thu, Oct 24 – Washington, DC – Union Stage ^
Sat, Oct 26 – Chicago, IL – Chop Shop ^
^ w/ support from Joy Oladokun
~ w/ support from Carlos Vera
** solo performance
---