A beautifully all-consuming fever dream, Chinwe's "Come We Fly" aches with unseen heat as the East London artist unleashes her raw heart in a soul-stirring seduction.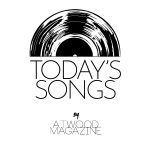 Stream: "Come We Fly" – Chinwe
---
There's a tenderness to Chinwe's latest single as it lifts off the ground.
First come the keys, their gentle glow pulsing in and out, in and out. Then comes a voice, relaxed in tone, radiant in spirit, and altogether resounding: A cool, charismatic caress. Bass and drums follow, slowly rising from silent depths. A minute in, the scene is utterly intoxicating: A cathartic cavalcade of smooth, seductive sounds engulfing the senses. A beautifully all-consuming fever dream, "Come We Fly" aches with unseen heat as Chinwe burns inside and out, the East London artist unleashing her raw heart through soul-stirring sound.
It's the kind of music that lights a fire within those who listen, even if our own kindling is running low. In minutes, Chinwe has us breathless, captivating, and under her thumb.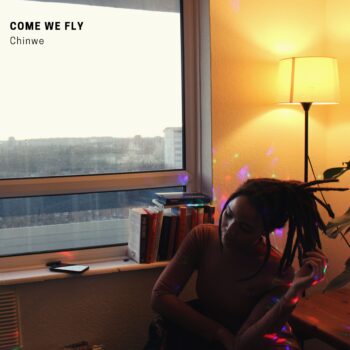 Something's in the water
I don't leave though I ought to
Stay slipping till I fall through
Can't abandon what I fought for
But can we fly
Can we fly, can we fly
Can we fly away…
Released May 10, 2023 via DMY, "Come We Fly" is a moody and mesmerizing minimalist enchantment: Jazz-soaked and emotionally drenched, the third single off Chinwe's forthcoming sophomore EP hits hard through its sheer weight and sonic warmth.
Its gauzy grooves are ready-made to envelop the ears; paired with Chinwe's vocal performance, that backdrop becomes the kind of beacon a weary listener can turn to for renewal and rejuvenation; to lose themselves, if only for a little while.
Lemon in his eyes
He'll be bitter till he dies
Free falling through his lies
Free falling till I fly away
Come we fly, come we fly
Come we fly away…
As Chinwe herself grapples with the imminent demise of a once-bright and bustling romance, she creates a space for all to dwell. The tone, however, is not one of melancholy, pain, or sorrow; while those feelings are present to some lesser degree, "Come We Fly" invites contemplation and self-reflection. It's a relaxed intensity.
"'Come We Fly' is about ignoring warning signs and holding onto a relationship despite knowing it's not good for you," the singer/songwriter, producer, and harpist tells Atwood Magazine. "You keep clinging onto the idea that if you could just go someplace else, somewhere new or literally fly away, everything could be fixed – but it never really works out like that. Your mind is telling you to run but your heart won't let you leave. Even when things are going good, there's always this gut feeling that you can't seem to shake."
Come we fly
Come we fly away
Come we fly
Come we fly away
Still I'm stuck on you
Still I'm stuck on you…
Come we fly away
Come we fly
Come we fly away
Come we fly
Come we fly away
There's something soothing about Chinwe's repetitions; sung again and again, her short phrases over time turn into hypnotic mantras filled with dreamy depth and nuance. To fly away can be the signifier of a loss, but it also represents a freedom and an unburdening. Hence whether you're nursing emotional bruises and wounds, or simply looking to get lost in a song's warm embrace, "Come We Fly" promises to be a haven, an anchor, and an oasis. Join Chinwe and "come… fly, fly away."
— —
Stream: "Come We Fly" – Chinwe
— — — —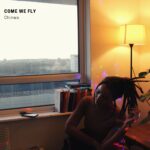 © 2023
:: Today's Song(s) ::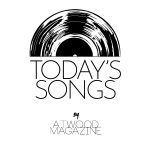 ---
:: Stream Chinwe ::