A soundtrack to seclusion, Montreal songwriter Camille Delean's sophomore album 'Cold House Burning' resonates through heavy reflections and intimate moments of connection.
Stream: "Idle Fever, Out of Tune" – Camille Delean
Camille Delean couldn't possibly have known her sophomore album would be released into a world on lockdown; she could never have predicted that her experience of isolation and solitude would suddenly be a common bond shared with millions around the world, and yet that's what makes Cold House Burning such a special album to listen to at this particular moment in time. A soundtrack to seclusion, Cold House Burning resonates through heavy reflections and intimate moments of connection.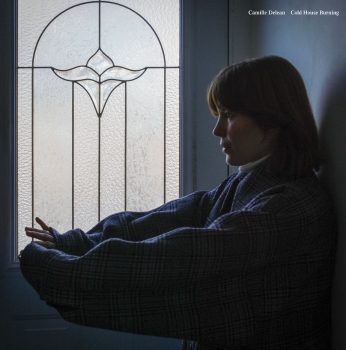 a chronic burning
a dizzy yearning
stay hungry;
it's a sweeter taste when you earn it.
half-hearted warrant
lazy warning
the poor old things
looking for a lighter way…

– "Medicine Morning," Camille Delean
Cold House Burning is the kind of outpouring that comes only from an extended period spent with one's own thoughts: Born out of time spent alone, it is as soothing as it is aching, a record whose depth knows no limits. Released into the wild on June 5th, Camille Delean second album offers all who listen the opportunity to immerse themselves in a heavy, yet ultimately cathartic sonic journey. Anything but an escape, Delean's music confronts personal problems and fears head-on; the artist invests her time in substance, developing deep, colorful soundscapes to match her movements and moods.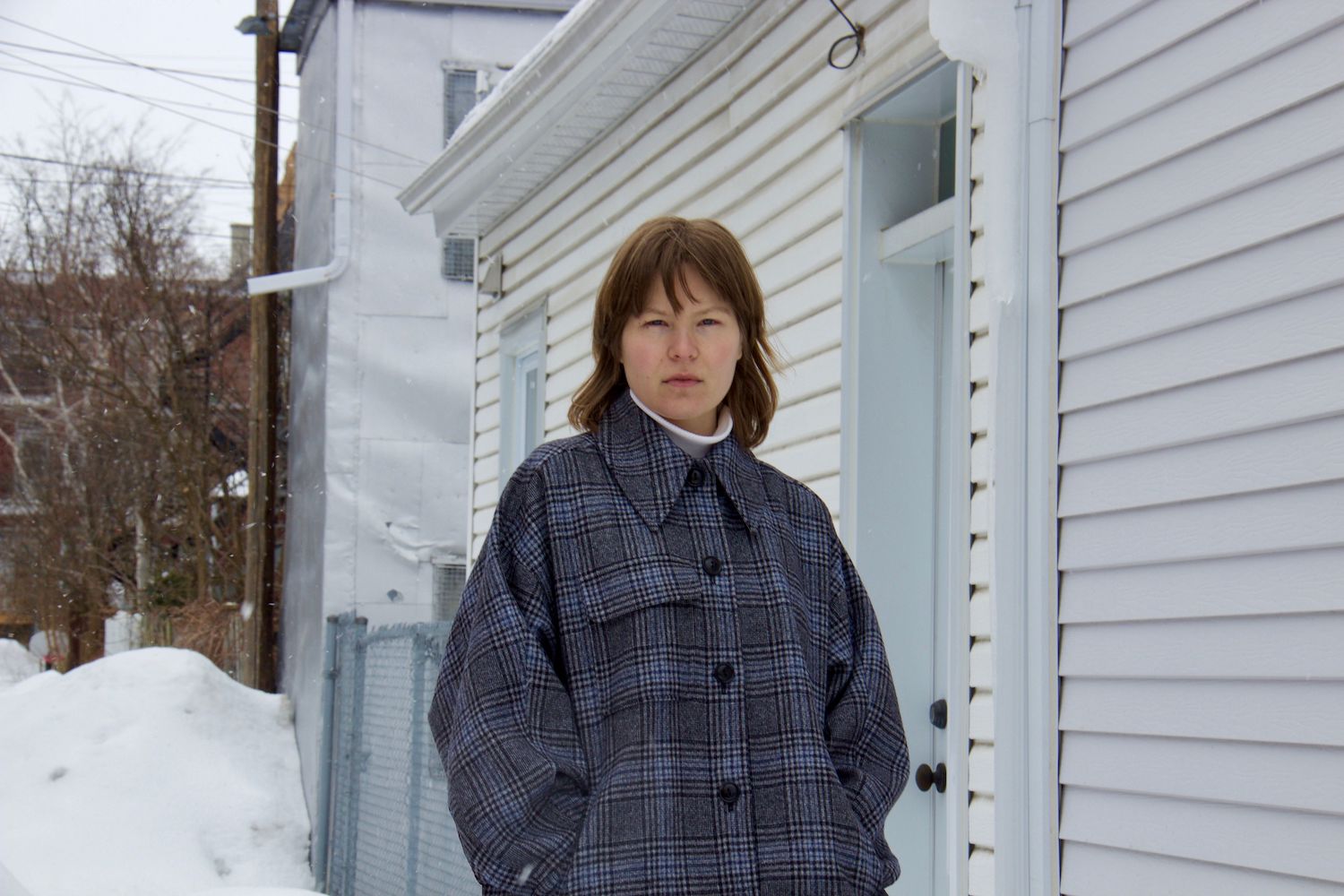 "The record is an internal dialogue, documenting a spiral of solitude," Delean tells Atwood Magazine. "The songs describe the scene, the mind-chatter and the repetition, backing vocals as the many voices in your head."
While piano, guitars, and vocals serves as most songs' core instruments, Delean and her co-producer Michael Feuerstack took care in dressing their music up in stunning, sparse arrangements that hit home with tremendous emotion and intent. From the haunting opener "Idle Fever, Out of Tune" to the overwhelmingly impassioned "Medicine Morning," the groovy "Fault Line (Late July)," and her solemn closer "What I Lost in the Snow," Delean's songs feel like complementary chapters in a novel: Each one a distinct puzzle piece that fits in the spot it was given. Accordingly, while the album's singles "Go Easy" and "Fault Line (Late July)" made for solid, repeatable previews, nothing compares to feeling the fullness of this 40-minute disc play from start to finish. Delean's world is one full of heaviness and haunts, yet it is excitingly diverse and multifaceted: An adventure with high highs and low lows that never stays in one place for very long.
---
Whether that's out of restlessness or a sheer refusal to stand still, this rejection of inertia is key to who Camille Delean is at this moment, and who she wants to be moving forward. Cold House Burning's songs are often slow and methodical, but inside each of them we feel this yearning to break free and run: A discontentment and longing for more.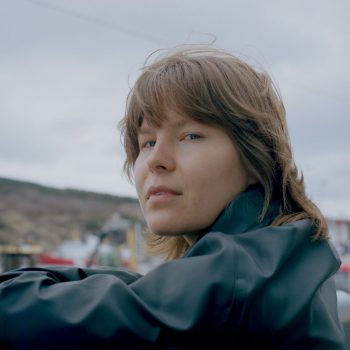 This balance of life frozen in time and Delean's constant itching for progress and expansion makes for a profound soundtrack to our own isolation in 2020.
Audiences may glean what they will from Cold House Burning: The inimitable "Saturn Gravity" transports us to a whole new realm with its own layers of intensity, while the poignant "Birthday" promises a nostalgia-filled trip down memory lane. There is no one singular takeaway from this record, other than its guarantee to immerse our ears and warm our souls. After that, what it does to us is what we make of it. Listen close to Delean's lyrics, and she will fill your world with intellectual delights, your mind with rhetorical questions, and your heart with unshakeable emotion.
Without a doubt, this is two bold steps forward for the Canadian artist, who has come into her own with these songs while giving a heartfelt and powerful voice to isolation, solitude, and seclusion. Experience the full record via our below stream, and peek inside Camille Delean's Cold House Burning with Atwood Magazine as the singer/songwriter goes track-by-track through the music and lyrics of her sophomore album!
Stream: 'Cold House Burning' – Camille Delean
:: Inside Cold House Burning ::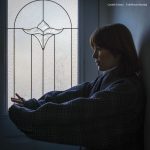 — —
Idle Fever, Out of Tune
Idle Fever sets the tone for the rest of the album, sonically and thematically. Trying to talk yourself into initiating movement. The instruments are introduced one at a time, backing vocals (many voices) compounding the pressure and confusion and false starts…and it ends exactly where it began.
Sleep In
Sleep In wrestles with disordered and desperate sleep patterns, trying to assign blame, until the line between sleeping and waking is such a mess as to be no longer detectable.
Afraid of People
As the title doesn't try to hide, this one is for social isolation on purpose: coming to accept unease as a dependable part of your character, finding relief in self-imposed exile…and calling it a comfortable place.
Medicine Morning
Fighting fire with fire with near-delirious enthusiasm—it's gonna be violent. A cure with side-effects as damaging, or worse than the problem it was meant to solve. There is an evil doctor, there is conflicting advice. Backing vocals and violin in a kind of dizzying swirl…the drums are dragging the whole performance up a hill. Determination! With a collapse in exhaustion at the end.
Fault Line (Late July)
Tread lightly, think steady, don't look up, do not trust the ground…forward motion to dodge a downward pull. Being suddenly aware of cracks in the foundation. Personally, a biological glitch; universally, living on a spinning ball in space…and everything in between. As if being alive meant getting away with something.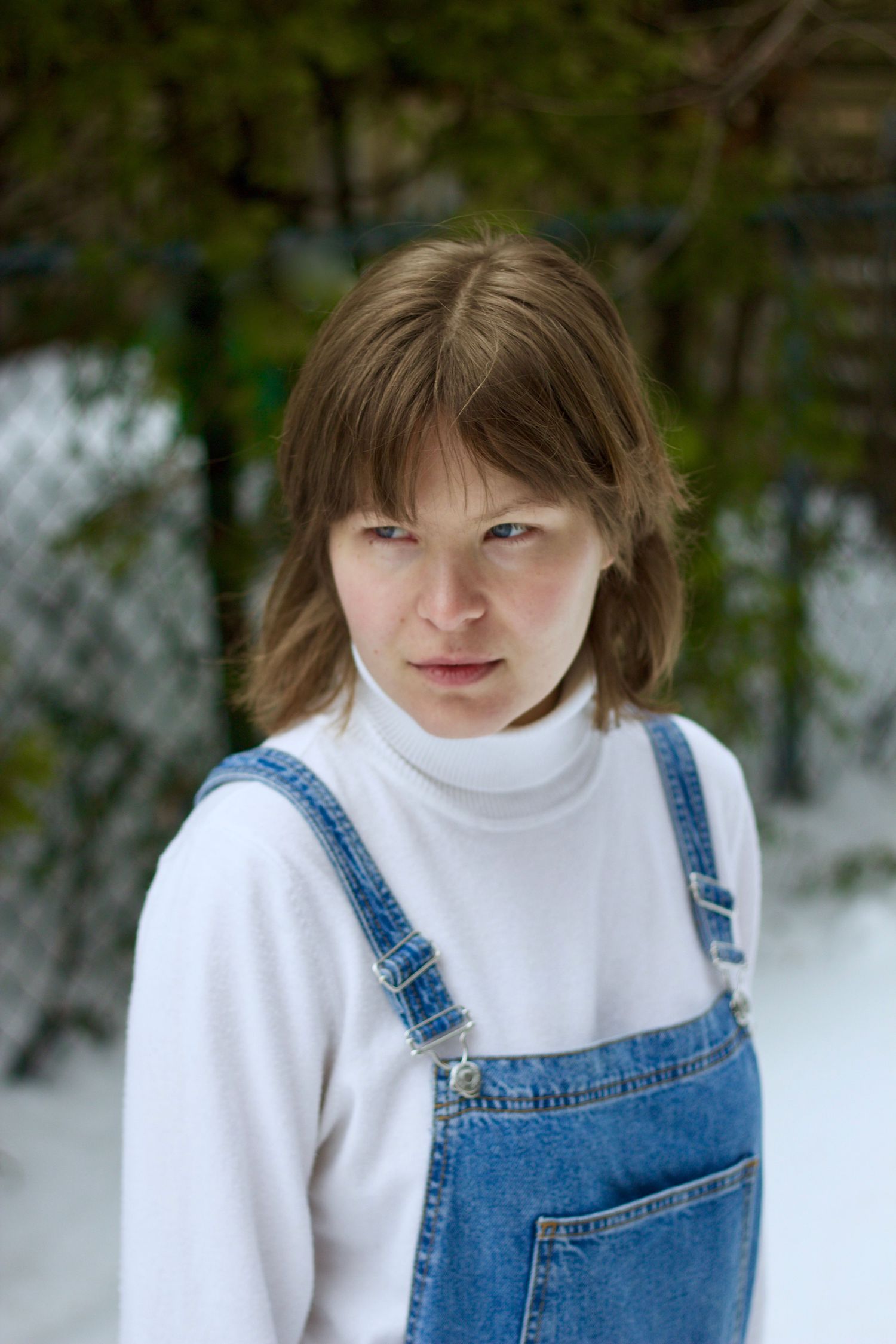 Birthday
Vague melancholy nestled in a melody. Time goes by…exponentially. A mark in the calendar, cueing nostalgia for increasingly distant, more innocent times.
Flash Flood (Milieu Intérieur)
A looming, menacing force threatens to destabilize a carefully tended home. A holding-on to fragile equilibrium for dear life. 'Milieu Intérieur' refers to both an interior landscape, and the physiologist Claude Bernard's phrase to describe homeostasis.
Saturn Gravity
The title came from a footnote in the Oliver Sacks book Awakenings, where a patient describes the experience of their illness as 'like being stuck on an enormous planet'. A person incompatible with society, navigating the world like a faulty wheel, living in their own space and time…heavy and tethered to the ground in slow motion.
Go Easy
This one is the antidote. Much of the record came from a place of deep tension and unease…Go Easy is the soothing force, the light at the end of the tunnel, an urge to look beyond the personal (and human) experience. There is a layer of fluidity over the heavy drums to latch on to, to get off the ground.
What I Lost In the Snow
When in the end it's just you, your memory, your heartbeat and the sound of your breath.
— —
:: stream/purchase xxxx here ::
— — — —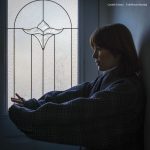 ? © Nathalie Delean
:: Stream Camille Delean ::
---