A teaser off their upcoming debut concept album 'Opening Night', Nashville's The Blam Blams draw inspiration from stadium and glam rock on their electrifying new single "Arc Light City."
Stream: "Arc Light City" – The Blam Blams
---
Nashville-based glam-rock quartet The Blam Blams are about to release their newest single "Arc Light City," a larger-than-life song reminiscent of attending an arena show. The band brilliantly displays all of the instrumentation — including powerful drum sequences and a killer closing rock solo — as the collaboration of members Bradley Owens (lead vocals, piano), Christian Northover (drums), David Estes (guitar, producer), and Rob Stewart (bass) continues to draw listeners in.
Atwood Magazine is proud to be premiering "Arc Light City," the latest single off The Blam Blams' forthcoming debut concept album Opening Night (out August 2020). "We want to give everyone an excuse to celebrate what makes them different," Bradley Owens says. "Our shows are a liminal space where anyone can be wholly, unashamedly, and radically themself."
Coinciding with Pride Month in June, the release makes "Arc Light City" all the more pertinent: Three out of four members in the band identify as queer. The Blam Blams don't shy away from discussing themes of gender, love, and freedom within their music either, making it an all the more powerful, meaningful experience.
When the lights go down and the curtains close
I'm gonna hit the town; I don't wanna be alone tonight
(tonight, tonight, tonight, tonight)
Well I left my mask on the green room shelf
I've gotta find a place where I can find myself tonight
(tonight, tonight, tonight, tonight)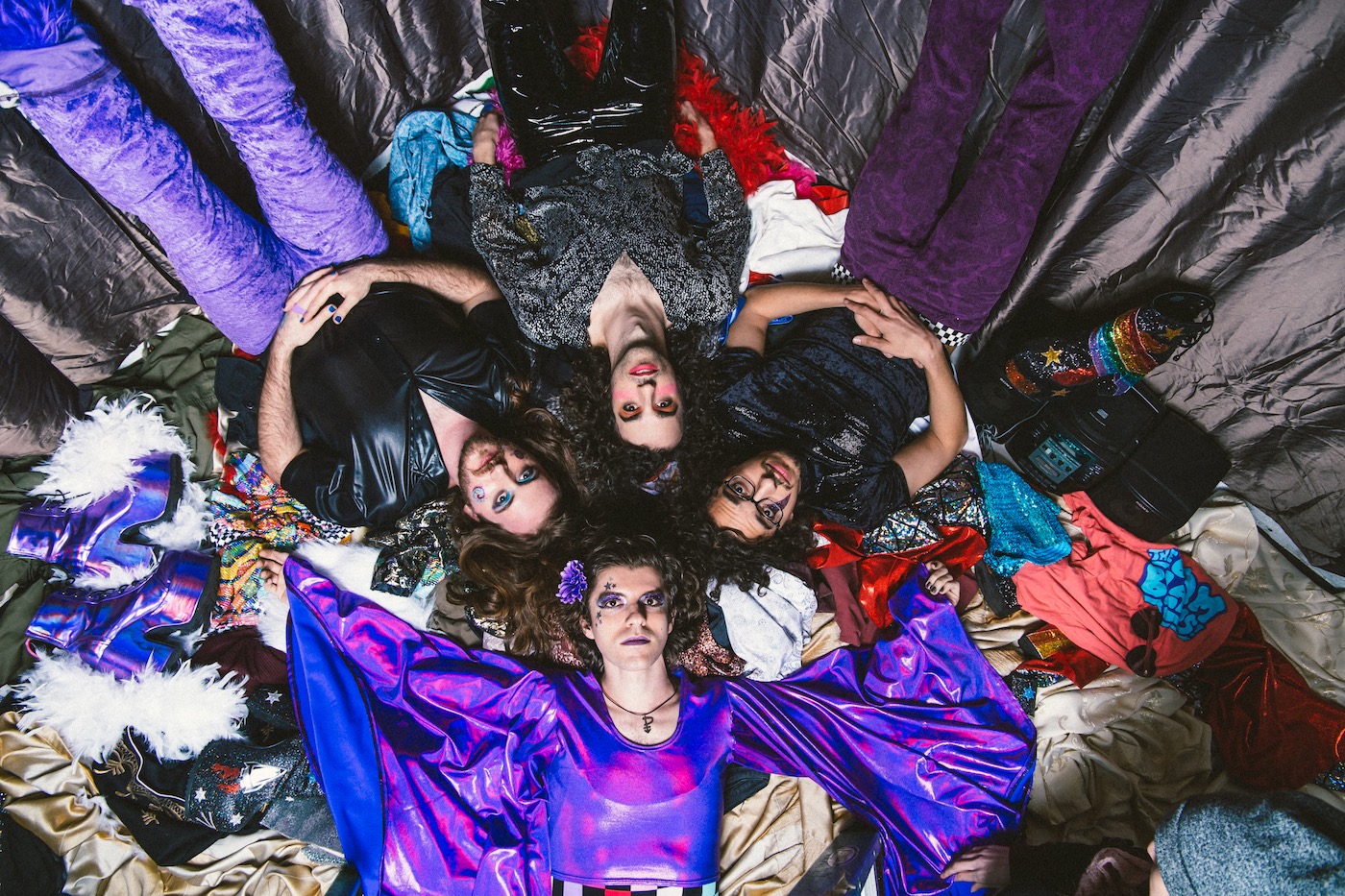 The song, at first glance, is an energetic '70s style rock track about going out for a night on the town, perfect for raising the spirits in the room. "I'm going out on the town to explore the night life and avoid my own loneliness," the band say of the song's surface level. However, as a chapter in Opening Night's story, "Arc Light City," its lyrical content, and its backstory go a lot deeper.
Arc Light City, show me living
Arc Light City, take me away
The Blam Blams' concept for their upcoming music and today's premiere builds around the life of London's Sydney Fabel, a 1970s queer actor and artist. Under the lyrical surface, "Arc Light City" takes on a lonelier meaning, as it symbolizes Sydney going out in London to cope with a breakup through partying downtown.
"Sydney goes downtown to drown his sorrows and meet some new people in the wake of his breakup with Isabella," the band say in reference to the song's place on Opening Night. "'Arc Light City' is the name he gives to London's West End, an area teeming with nightlife, especially among the theatrical community and the queer community. Sydney hopes to meet some people like him there."
Well I've been sitting in the dark too long
I gotta bring up the lights; gonna have some fun tonight
(tonight, tonight, tonight, tonight)
Well I can't wait baby one more night
Why do I hold on when you've already made up your mind tonight
(tonight, tonight, tonight, tonight)
"Arc Light City" allows listeners to explore various interpretations. With my personal take on the track as a hyper-rock portrayal of being alone, I couldn't love it more. Yet, whether you rock out to it in your room or are recognizing its place in the band's grander conceptual timeline, "Arc Light City" has a large appeal to the masses — a commendable quality for The Blam Blams, since most bands struggle with such connectability.
With the homegrown visual delights of the Paige McCay / 321 Films-produced "Arc Light City" music video, there is no doubt that Opening Night will being anything short of amazing. Discovering this band is a blessing – and one all should continue to do.
Arc Light City, show me living
Arc Light City, take me away
— —
Stream: "Arc Light City" – The Blam Blams
— — — —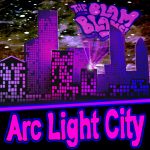 ? © Anana Kaye
music video © Paige McCay / 321 Films
:: Stream The Blam Blams ::
---