Love is seldom a simple concept to navigate. It often materializes in the most obscure of ways, often leaving those it affects feeling dazed and confused. It raises questions and fights its way into one's psyche about what is genuine and sincere. These sentiments are expressly true in the case of Charles de Crema's "I Know You Love Me, But Do You Think Of Me, Romantically," which poignantly touches upon the second thoughts one may have within a relationship. De Crema paints a perfect portrait of the inner turmoil often felt when one feels unsure about their present situation with a partner.
Listen: "I Know You Love Me, But Do You Think Of Me, Romantically" – Charles de Crema
[soundcloud url="https://api.soundcloud.com/tracks/258929907″ params="color=ff5500&auto_play=true&hide_related=false&show_comments=true&show_user=true&show_reposts=false" width="100%" height="166″ iframe="true" /]
---
Jungle boogie baby, come on, get in my gold Avalon
Driving through a purple fog of paradise where nothing's wrong
In the song, de Crema dreamily croons about her current relationship, lamenting her reservations as she sings "You love me but do you, think of me romantically / I want you to, but how can you know?" The relationship, though in a relatively good place, may not feel wholly authentic. Words are just words; it doesn't necessarily mean anything that somebody says that the love you. It's hard to decipher truths by relying solely on one's verbal promises.
The song continues with de Crema feeling wary about falling too deep in this relationship, since her "last love chose a career move girl over me." She subsequently wonders if she "should move to the East side and bleach [her] hair,"  because then maybe, that will make them think of her romantically.
De Crema's wistfulness soon turns to insisting, as she sings: "I will wear my denim and I will bleach my hair and I will do ANYTHING to get ahead." It may feel borderline desperate, however in reality seems like a tongue-in-cheek poke of sarcasm at how ridiculous love can be. In fact, de Crema seems to be mocking the type of girl her previous love left her for; she is acknowledging the fact that she will never be like them.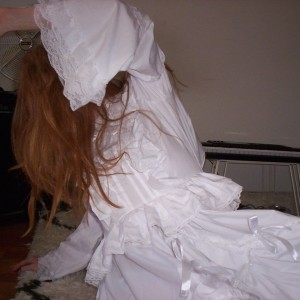 Come on baby, take a picture of me smoking in Echo Park…
Lyrically, the track feels like a bunch of scribbles in a diary; the back-and-forth between true desire and pointed sarcasm is a dichotomy to which many forlorn, lustful people attach themselves. Love is a confusing, messy, and intoxicating emotion, and navigating it is equally as troubling. Finding harmony is scarcely an achievable feat, as one tends to always be prone to second-guessing oneself.
"I Know You Love Me, But Do You Think Of Me, Romantically" is just as simple and straightforward as its title, utilizing redundancy and minimalist instrumentals to allow the track to speak for itself and shine as its own unique, albeit small, indie star. De Crema masterfully elicits relevant emotions with commendable simplicity, and ultimately provides solidarity for those who have felt similarly. This track, in all of its simplicity, manages to capture love — or lust — in all of its muddled glory; it is the authentic anthem for potentially inauthentic relationships.
Listen to "I Know You Love Me, But Do You Think Of Me, Romantically" on SoundCloud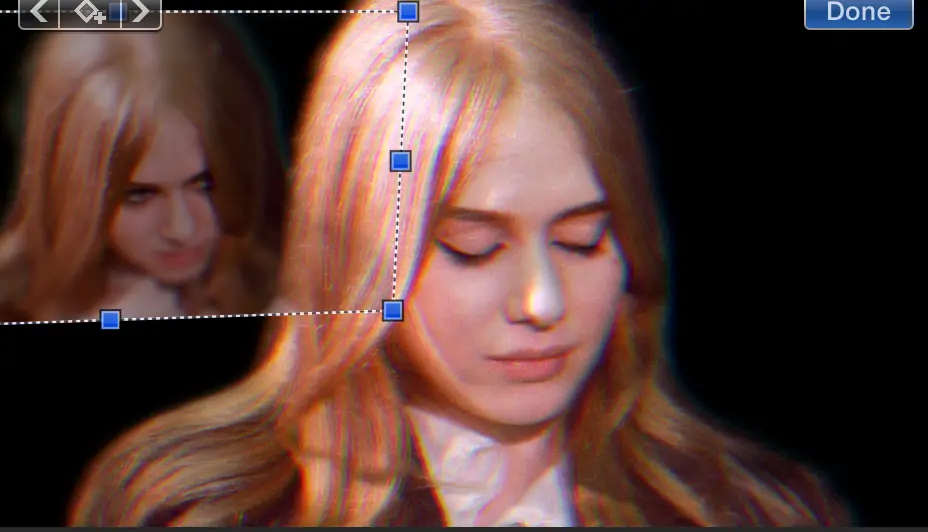 "I Know You Love Me, But Do You Think Of Me, Romantically" – Charles de Crema
lyrics
Jungle boogie baby, come on, get in my gold Avalon
Driving through a purple fog of paradise where nothings' wrong
You love me but do you, think of me, romantically
You already have me, but do you think of me romantically
I want you to, but how can you know
My last love chose a career move girl over me
"maybe I should move to the East side and bleach my hair
And smoke a cigarette and take some pictures of myself"
COME ON BAYBEH, TAKE A PICTURE OF ME SMOKING A CIGARETTE IN ECHO PARK.
I will wear my denim and I will bleach my hair and I will do ANYTHING to get ahead