Yeses' self-titled debut EP is a therapeutic set of majestic alt-folk and rock filled with light and hope, passion and perseverance.
— —
Daniel Dixon graces the cover of his new band's long-awaited debut EP, a stoic expression on his face as his piercing eyes look up and out toward the future. The past few years haven't always been easy, but he's plowed ahead in spite of everything. The five-track Yeses, out this Friday, 10/19/2018, is a testament Dixon's resilient spirit, his dedication to his craft, and his determination to bring dreams to life.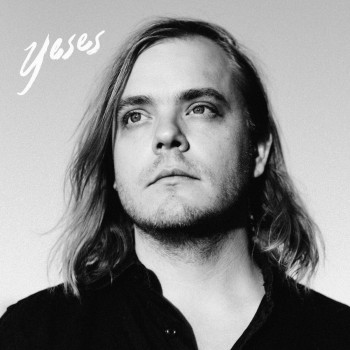 Yeses began in the wake of dissolution and breakup: That of Dixon's former band Greylag, who released their debut album in 2014 on Dead Oceans. After five years cutting their teeth and honing their alt-folk sound together, the Portland trio called it quits in 2015. Soon after, Dixon left his life in Oregon for a fresh start back in his home state of California. Setting up camp in Los Angeles, he introduced Yeses in September 2015 with a photo of skywriting: The letters "N O" seared in white smoke across a clear blue expanse.
Yeses was, and still is, Daniel Dixon's answer: An answer to naysayers, but also an answer to the self-doubt in his own head. The months following his relocation had found him suffering a mysterious illness and often bedridden, in and out of the hospital and struggling to land healthily on his feet. As a means of working through these major physical and emotional life changes, Dixon wrote; he wrote, and wrote, and wrote.
Always slipping in and out of love
You build it up to fall with a touch
It's a feeling you don't forget
Like a knot in your back, a crick in your neck
So it goes, it's a long way home
Now you know it's a long, long way
A long, long way back home
Maybe I'm running out of time
Something in my body that just don't feel right
It's not anyone's fault
Just pieces of a puzzle coming together
– "Long Way Home," Yeses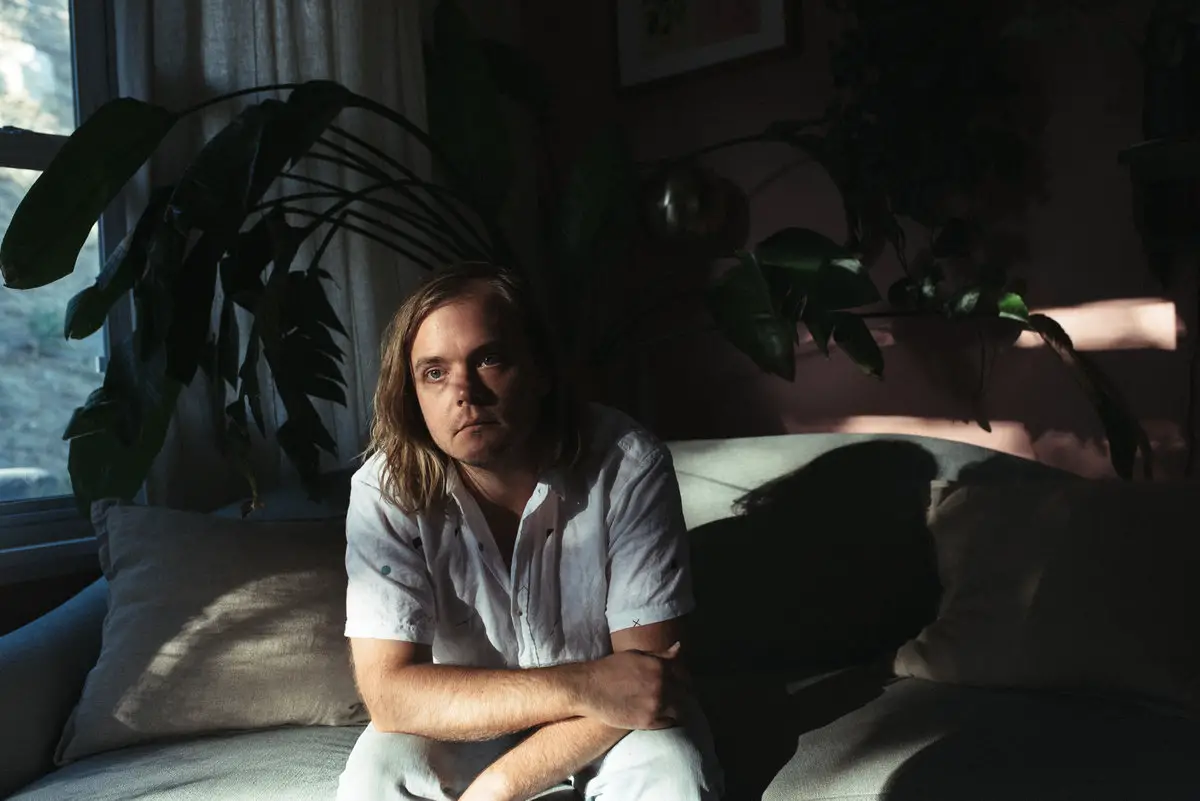 Atwood Magazine is proud to be premiering Yeses' self-titled debut EP (out October 19, 2018), a therapeutic set of majestic alt-folk and rock filled with light and hope, passion and perseverance. Yeses isn't about wallowing in the past; it's about surging toward that new tomorrow, and working through whatever's anchoring you to the ground so you can soar as high as your heart desires.
"I chose to name the project Yeses because I liked the word itself — I liked its fluid, sibilant sound and how it looked when written out," Dixon tells Atwood Magazine. ""Yes" is such a mundane word, but we're not used to seeing it written in plural, so when you read or hear it, it feels both uncommon and familiar at once. It's built up some meaning for me over time, mostly around being willing to engage and participate over sitting back and observing. Having played music all my life but never having my own band, in a way the starting of the project is itself one of those Yeses."
With a refreshing ambience akin to, yet altogether distinct from the likes of Lucero, Gregory Alan Isakov, and Wilco, Yeses emerges as an artist-to-watch this year and next. Dixon's haunting vocals inject deep intimacy into each song: He rises up from a whisper, yet never has a need to shout. Rather, his words flow through the echoing glaze of acoustic and electric instruments melting together, evoking powerful feelings with mellow, heartfelt tenderness. "Long Way Home" and "Edge of the World" both grapple with inner crises of belonging and purpose, their catchy choruses and driving beats underscoring the artist's own charismatic verve. At times, the soul-searching poetry gives way to dramatic, immersive sweeps of sound; it's easy to lose oneself in "Right Idea" or succumb to the dreamily sweet rapture of "The Limit."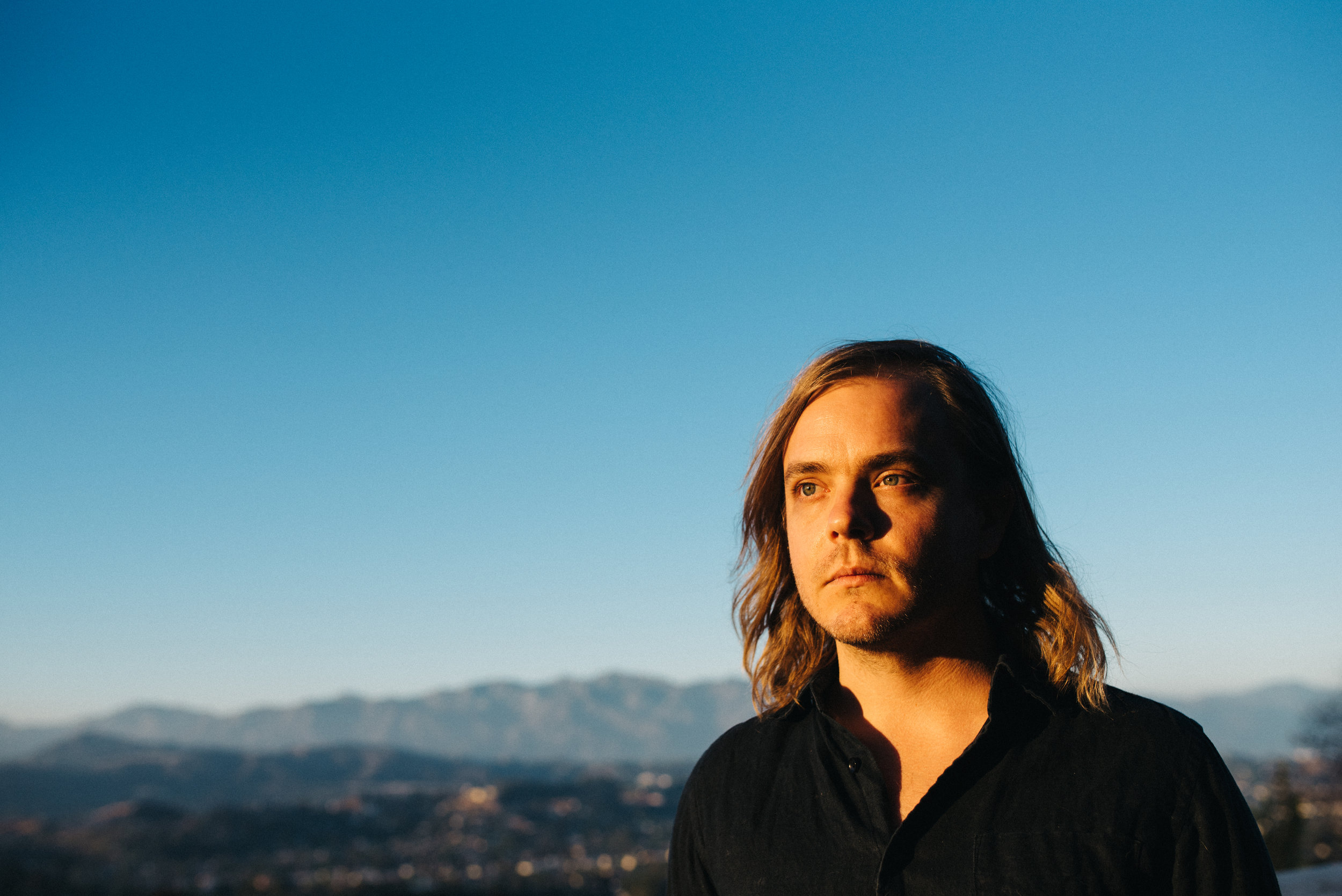 When Yeses does slow down for EP closer "Savior Fix," one gets the sense that it's out of love and passion: The sweet ballad is an homage to centering oneself, in a sense – finding balance and getting back in touch with our cores, whether that's to remind ourselves why we do what we do, or to remember who we are and where we want to be going.
Listeners won't find many answers across Yeses, but they will encounter plenty of questions, most often posed in the form of lyrical and musical reflection. Four out of the EP's five songs are over 5 minutes long, not as a means of discouraging radio play, but because each idea has been fully-realized. Like waves lapping a sandy beach, Yeses' music flows as far as it's meant to go upon our shores, before it ebbs its way back into the ocean.
Daniel Dixon isn't alone on this record. Rounding out the Yeses team are Jon Joseph (producer, & bass), James MacAlister and Logan Baudean (drums), and Stephanie Dixon (backing vocals & wife). The fire they bring to life resonates with the weight of the past, as well as the weight of the present and future: There's the sense, in embracing the fullness of the record, that this is only the beginning for Yeses – a fresh start for Daniel Dixon full of warmth, wonder, and potential.
Yeses is out October 19, 2018. Experience the full record via our exclusive stream, and peek inside Yeses' self-titled EP with Atwood Magazine as Daniel Dixon goes track-by-track through this stirring debut!
Stream: 'Yeses' – Yeses
:: Inside Yeses ::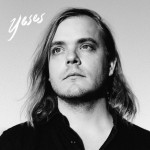 — —
Long Way Home
The nostalgic longing for a lost sense of Home is a strong theme throughout the record, and especially in Long Way Home. However, the song explores the role we play in thwarting our own stated desires for Home and the stubborn, often unacknowledged apprehension toward actually finding the thing you seek. We chase one enticing thing after the next, while secretly fearing to be defined and tied down by what we may find there — "Always slipping in and out of love / You build it up to fall with a touch." This song is meant to be a reminder that meaning is to be found in the stuff that already makes up your life now, not some illusory someday, forever further down the road — "Don't go so fast, I want this to last / Slow down, come round / And let me show you something, no one's ever seen / I won't let you down, not now."
Edge of the World
It is comforting to think that the way you see the world is the way it actually is. Occasionally though, something will happen that threatens to uproot your core beliefs, your gut understanding of how the world works and your place within it. "Edge of the World"… explores the feeling of having your world shaken, and not having a clue where to go next.
"How long do you have
to drive before you run out of road?
How far do you have to swim
before you fall off the edge of the world?
I thought it'd be forever, but no"
Something that felt so certain – you assumed it would last forever – can suddenly, impossibly come to an abrupt/shocking end. It can leave you with such a feeling of uncertainty that you wonder, can we really know anything at all? Dixon doesn't write from the perspective of someone who has found the answer to that question, but rather like someone trying to get comfortable with a growing sense of doubt. For even if we are indeed stumbling blindly in the dark, Edge of the World is a song that has not given up looking for even the tiniest pinpricks of light.
Right Idea
This is a hard song for me to try and break down, mostly because it wasn't intended to make any particular kind of point. It is more like a collection of images and phrases meant evoke a feeling that is probably different in everyone. To me there is a feeling in Right Idea of disappointment—of wanting things to be one way and being frustrated that you can't make them that way. There is also the melancholy of remembering that you are just a small piece of vast story that will continue on without you. But there is also a feeling of unflappable resolve to try to make a meaningful life out of it anyway.
The Limit
It is such an easy temptation to feel like the way you see the world is the right way, the way that it is. The Limit is a sort of celebration of our own smallness and the limits of what we can truly know. We're just one piece of of a giant puzzle and even the best of us are still just mostly winging it. But I think it's noble to value the small role most of us get to play, "There was never any war to win / you shave a little off the edge before the end". And I also think it isn't very helpful to think too highly of your own ideas, "Go back to bed it was just a dream / doesn't always have to mean something."
Savior Fix
The feeling of being stuck is such a profoundly visceral experience — that loss of internal momentum and the confusion about where to go next. A world of limitless options can in actuality feel stifling and overwhelming. Savior Fix delves into that world of doubt between certainties. Rarely do clear, satisfying answers fall from the sky and make sense of it all. And yet we still wait around for some kind of "savior fix." This song is a sort of "prodigal son" moment — a return home, a call to remember and return to the things that first moved your heart. Perhaps there's some kind of clarity to be found there: "You're a magnet, I'm in orbit /There's no use fighting when you've been caught / I'm going back to the only place / that ever felt like, like a home to me."
— —
— — — —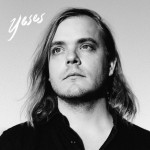 ? © Cara Robbins
:: Stream Yeses ::