With their third studio album 'Leave What's Lost Behind,' Colony House offer us a story grappling with ambition, hopelessness, and home told by a dusty, runaway adventurer of the wild, wild west.
— —
There's a good way to tell a story, and then there's obviously an awful way. It's necessary to grip the reader at the beginning, hold them close during the midst of it all, and finish with thrill, wonder, and – most importantly – closure. From the first listen of Leave What's Lost Behind, it's clear that Nashville indie rockers Colony House concentrated above all else on the art of storytelling. Atwood Magazine caught up with Caleb Chapman of Colony House last week during the chaos of their third album release and we heard story after story.
Listen: 'Leave What's Left Behind' – Colony House
---
Leave What's Lost Behind demands to be listened to from front to back and to completion. Characters, themes, questions, and answers weave themselves intricately from track-to-track, and if you fast forward you'll miss these connections. Chapman told us, "We grew up listening to albums, listening to CD's ya know? And if we were listing off our favorite albums, it was an album. It was the complete thought that made it special, it wasn't one song off 'High Violet' by The National that made it our favorite, it was the whole thing." He continued, "So, yeah, we want to play ball and release singles to get people listening to our music as much as possible. But before anything else, before we think about the vibe, and sonic instrumentation that we are gonna go for, the first and foremost leading factor was what are we going to say with these songs?"
The first and foremost leading factor was, what are we going to say with these songs?
"Looking for Some Light" launches us into Colony House's wild west world; a world yearning for belonging and purpose. Warm violins lead the way, shortly followed by graceful piano strokes and resounding drums. Although it starts small, "Looking for Some Light" ends not a note short of anthemic. Lyrically, this song employs visual metaphors and clever alliterations to strengthen the scenic nature of the words and to establish the tone for the entire record. The opening lines welcome our first principal theme: a desire to belong.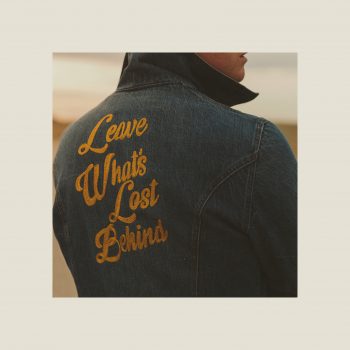 I look around a room that's filled with faces
Every tear a window to the soul
Like silent unsung symphonies
The wild and the wonderful mysteries
Masterpieces I will never know
– "Looking for Some Light," Colony House
As we continue with "Runaway Pt. 1 (Love Has a Limit)," we meet Mr. Runaway, and the frontier narrative pushes its way to the forefront. We asked Chapman about this draw to western imagery, and he replied, "Besides just being a major fan of all things western, there's this narrative that weaves itself throughout the album with this character Mr. Runaway and this other character Mr. Porter, and they have this conversation. As I was piecing the songs together and thinking about the sounds, it kind of leaned western. We've always leaned western with the deep, baritone guitars and have always loved that mysterious side to it. So I said maybe this is set out West?"
"There's something about the desert that makes it beautiful and vast but at the same time makes it such a scary and lonely place. I found it interesting that so many people in regards to their faith or a retreat or trying to take themselves out of everyday life retreat to the desert, which is a place so often equated with emptiness," he finished.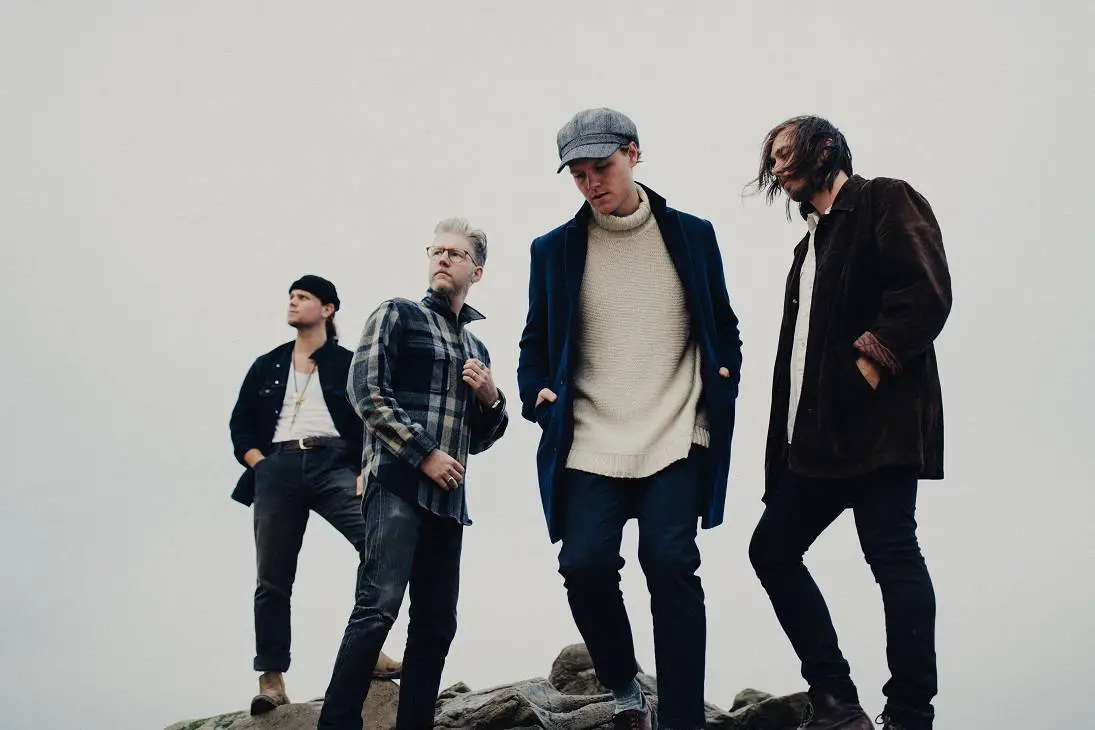 With his introduction, Mr. Runaway brings with him the second theme of the record: leaving and loss. While grand adventure accompanies a trip to far away, a heavy feeling of loss can sneak into the backseat and buckle up as well. We hear it again in "Leave What's Lost Behind,"
It's the riddle of the runaway
If all I have I leave behind
then what is left for me to find?
Are you listening?
Are you listening to me
or are you pushing at the wall
just to see if it comes crashing down?
– "Leave What's Lost Behind" – Colony House
These songs speak to one another, that's undeniable; whether through characters or shared lyrical lines, the only way you wouldn't hear it is if you weren't really listening. Chapman mentioned the intentionality behind this, "I love borrowing lyrics from different songs and making them tie together so when people are listening they think, 'Oh did he mean to do that?' Even my wife has noticed a few times and asked, 'Did you mean to do that?' Well yeah, actually."
Then we arrive at "Original Material," the catchiest and most playful tune on the record. The music video brings life to the verses and reminds us that sometimes tomfoolery is a necessary release in the calculated world we live in.
Just imagine all your best friends getting around a roundtable and being like 'ideas.'
Chapman explained the concept behind the video, "Just imagine all your best friends getting around a roundtable and being like 'ideas.' 'We could go out to the desert and shoot a video?' Anything we wanted to do, we did it. It was just the four of us and one videographer that made the video. We drove our van all the way out to California and Nevada. The high was 120 degrees Fahrenheit on two days of shooting. It's chop full of memories of being in places we shouldn't, bargaining with people to let us shoot somewhere for an hour, and setting off fireworks in places we definitely shouldn't."
Watch: "Original Material" – Colony House
Chapman chuckled as he reminisced, "We're from Tennessee where you can buy fireworks from almost anywhere and set them off almost anywhere. But we were foolish because in California you can't set off fireworks and we wanted to for the video. So we looked up places to buy fireworks and Pahrump, Nevada came up, it was only two hours away, so we were like let's go! So we bought fireworks and I'm filling out all this paperwork that essentially says, 'What you have just purchased is not legal.' So we had a word with the lady and asked 'what we were supposed to do with these? You just sold us something illegal.' She replied, 'Well there is one place you can probably set them off and be okay. Just drive down this road a couple of miles, you'll pass two brothels, the road will end and then just keep driving and you'll find this dried out riverbed and you can light them off there. We were living our wild west dreams, that's for sure."
We were living our wild west dreams, that's for sure.
Despite its silliness, "Original Material" uncovers our final theme of the trip: the conflict with true selfhood. We want to belong, but we also want to be eccentric, to be unlike any other. "Original Material" heads left at the fork, where "Why Even Try" pulls to the right, and "Take It Slow" turns the rig around. The twinkling, passionate "Why Even Try" snuck up on me as my album favorite. Sonically, it's complex and interesting with all the tempo changes; lyrically, it's honest and accessible.
Fragile hearts in these fragile times
often break before they ever find
That there's hope inside
of these shadowlands
Written in the sky and stone
and printed on our hands
So why do I always measure
the truth with the weight of a lie?
Nothing's broken inside of me for good
I'm healing in time the way I should
– "Why Even Try," Colony House
"Why Even Try" drives us up hills of challenge and into valleys of self-doubt, but reaches a place of healing in the end. The conflict of which direction to steer yourself feels central to the entire album, but what can serve as the compass?
As we approach the second half of the album, Colony House begins to suggest that willingness and effort are the crucial conductors of the train away from loss and towards belonging.
Mr. Runaway
You've got to take a breath
Lay a little down and let me get the rest
You know love is a compass
Lies have been leading you instead
– "Runaway Pt. 2 (Love Is A Compass)," Colony House
"Trying" moves this idea further along the track. With only a piano melody, synth echo, and Chapman's vocals to navigate us, we lose ourselves in the intimacy.
I've been trying
Trying
Trying since the day I was born
They say I've got my whole life
to live but 27 years have been
Spent while I've been trying to feel like enough
All these voices trying to tell me I'm not
– "Trying," Colony House
Chapman disclosed, "That was just a brutally honest song. It's one of those songs that you're almost embarrassed to play for other people at first because it's kind of pitiful, it's like a diary. It's something you don't plan on reading to anyone." We hear the constant ache to improve and simply be enough for someone, for anyone.
Listen: "Trying" – Colony House
He carries on, "Then at the end of the song there's a resolve with this poem, 'Flower blossom / Sparrow song / And grace for every moment / Come what may.' This idea that in all of it the flowers are blossoming and they are okay, the sparrows are singing, they are being taken care of and there's grace in every moment. So come what may if it's dark, if it's light, if it's bad, I'm gonna at least keep trying."
So come what may if it's dark, if it's light, if it's bad, I'm gonna at least keep trying.
The grand finale "The Hope Inside" greets us quietly with Chapman's vocals ringing alongside a deep, smooth guitar strum. The rhythmic undercurrent carries us through this tale of realization. Eventually, the engine overheats and explodes with thunderous drums and choir-like voices that deliver us to the final destination.
Maybe there's a reason why this world spins around in circles
Like it's giving us another try every sunrise to find purpose
Has it been happening all this time like another breath that goes unnoticed?
I'm leaving what is lost behind to find the light
'Cause maybe it's the hope inside that comes alive when it's all we have left
– "The Hope Inside," Colony House
Overall, Colony House sculpts a universe for us to run away to with Leave What's Left Behind. Questions regarding ambition, emptiness, and home are posed and never fully answered – but the message to continue moving forward is heard as loud and clear as a train whistle.
For the rest of 2020, Colony House has planned a headlining tour of North America, and besides that Chapman said, "We're taking it one day at a time. We've always had the mentality that we just walk forward and when a door opens we walk through it and see what happens."
— —
— — — —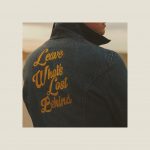 ? © 2020
:: Stream Colony House ::
---
:: Leave What's Lost Behind Tour Dates ::
Feb 14 Athens, GA @ Georgia Theatre
Feb 15 Carrboro, NC @ Cat's Cradle
Feb 19 Birmingham, AL @ Workplay Soundstage
Feb 21 Houston, TX @ White Oak Music Hall
Feb 22 Dallas, TX @ Granada Theater
Feb 23 Fayetteville, AR @ George's Majestic Lounge
Feb 24 Tulsa, OK @ The Vanguard
Feb 28 Los Angeles, CA @ Teragram Ballroom
Feb 29 San Francisco, CA @ August Hall – Music Hall
March 2 Portland, OR @ Star Theater
March 3 Vancouver, Canada @ Biltmore Cabaret
March 4 Seattle, WA @ Neumos
March 6 Salt Lake City, UT @ The Complex – Grand
March 7 Denver, CO @ Bluebird Theater
March 9 Kansas City, MO @ The Record Bar
March 10 St. Louis, MO @ Old Rock House
March 12 Minneapolis, MN @ Fine Line Music Cafe
March 13 Madison, WI @ High Noon Saloon
March 14 Milwaukee, WI @ Turner Hall Ballroom
March 15 Chicago, IL @ Lincoln Hall
March 17 Toronto, ON @ Mod Club
March 19 New York, NY @ The Bowery Ballroom
March 20 Philadelphia, PA @ The Foundry at The Fillmore
March 21 Washington, DC @ U Street Music Hall
March 22 Allston, MA @ Brighton Music Hall
March 24 Charlottesville, VA @ Jefferson Theater
March 25 Asheville, NC @ The Orange Peel
March 28 Waco, TX @ Common Grounds