Tyler, The Creator tackles lost love and inner turmoil on his best offering yet, 'CALL ME IF YOU GET LOST'.
Stream: 'CALL ME IF YOU GET LOST' – Tyler, The Creator
---
Tyler, The Creator treats music like his Twitter account. His followers are given one of the least PR-advised feeds out there. He puts out what he wants when he wants, effectively thinking out loud to millions of people. His recent releases have been an extension of this, as he evolves out of his past — rounding himself out in the process. CALL ME IF YOU GET LOST, his seventh full-length, may be the best at explaining the open-book complexity of Tyler, The Creator.
At this point in his career, Tyler, The Creator is developing his own style of lyrical solipsism through mindful songwriting. Over time, he has turned from the Goblin to the Flower Boy, shedding layers to reveal more truths about himself. It was a logical progression, until the curveball of IGOR. This era brought with it a full-on audio-visual immersion, the closest he has come to a true concept album. There was also regression. Tyler, The Creator used this super-cool alter-ego as a screen, deliberately distancing himself from, well, himself. CALL ME IF YOU GET LOST is a wholesale rejection of this, as he goes back to his musical roots, once again looking inwards in an attempt to understand his psyche.
I came a long way from my past, —–, it's obvious
V12 engine, I'm fishtailin' on some sloppy shit
Internet bringin' old lyrics up, like I hide the shit
What's your address, I could probably send you a copy, bitch
I was canceled before canceled was with Twitter fingers
Protestin' outside my shows, I gave them the middle finger
I was a teener, tweetin' Selena crazy shit
Didn't wanna offend her, apologize when I seen her
CALL ME IF YOU GET LOST plays like a car stereo flicking through stations. As with his other releases, there is a loose story line which dips in and out of focus with the changing moods and scenes. This time it's about being The Other Guy, falling for someone who's in a relationship with a friend, and the inevitable drama that comes along with such an entanglement. Every song demarcates its own space in the story, balancing out its brothers as they settle neatly next to one another in the running order. Each composition is produced to be a piece in its own right, to be enjoyed outside of the wider context of the record. CALL ME IF YOU GET LOST is an album which, in spite of its dense genre palette, is a steady ride from front to back.
---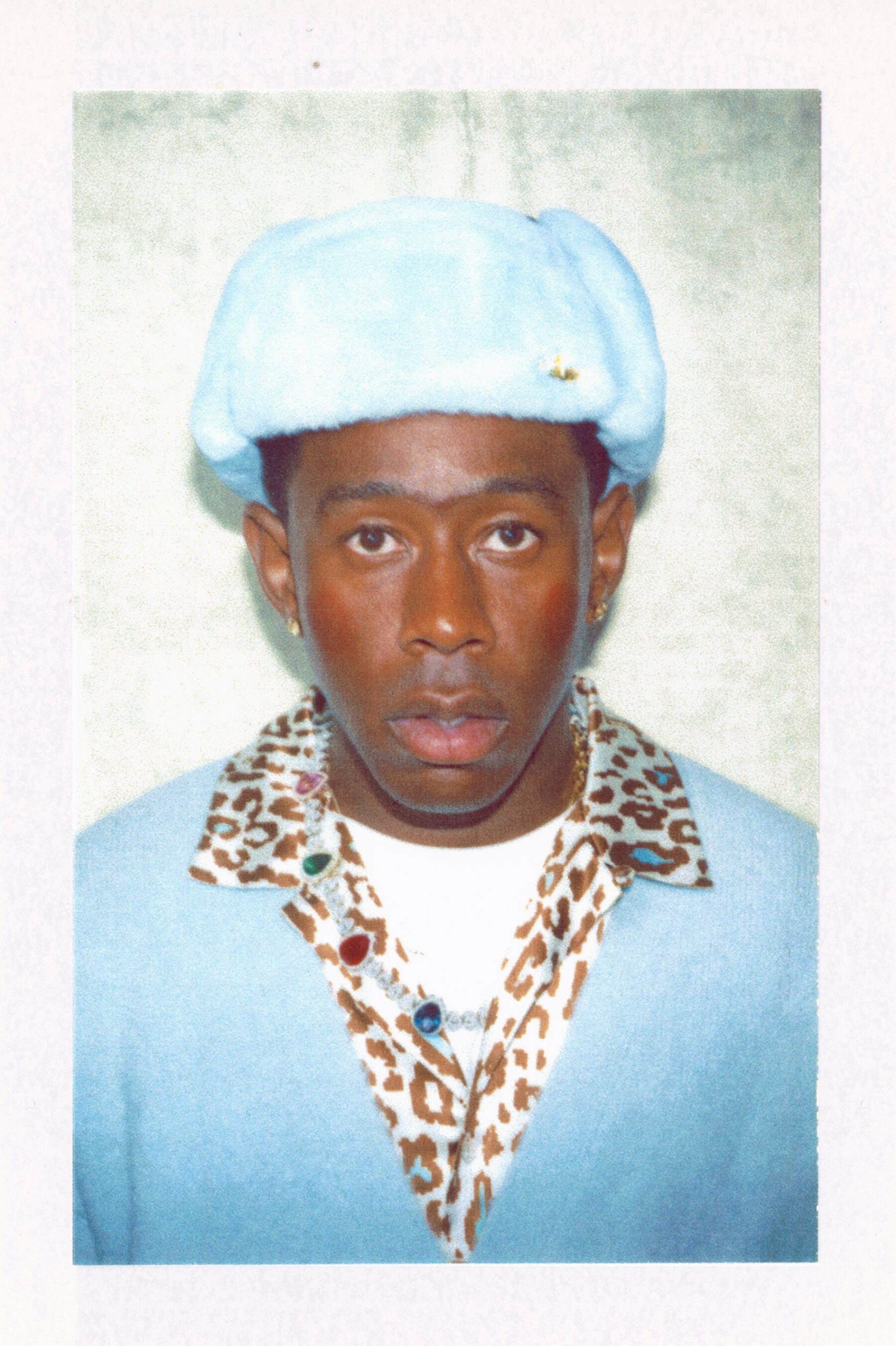 "LUMBERJACK" is vintage Tyler, coming with the seething rage that made his stock rocket a decade ago. It's one of the hardest tracks he has put out in years, rolling mercilessly through the speakers with the same malevolent energy as "Yonkers." "MASSA" is in a similar vein, it's sparse, bass-driven mix is as simple as it is cutting. As the song develops and opens up, it builds intensity until it's another quintessential Tyler, The Creator no-hook dreamscape. There's a lot to be said for this side of his personality; it not only made him famous but it is where he finds a comfortable cruising speed musically. On the other side of things, his tender moments on "SWEET" and "WILSHIRE" prove his versatility. The latter is a 10 minute denouement to the album's story. He opens up to a degree he never has before, redacting nothing but the names, and giving his coda to a bittersweet tale. Two years after the smoke and mirrors of IGOR, this is a big statement.
"WUSYANAME" is pure RnB indulgence, shining with smooth melodies that hark back to the glorious radio hits of the 90s. These are sounds that Tyler, The Creator would have first cognized while barely out of nappies; his early childhood memories will be cushioned by this glossy aural candy floss. On an album full of honest observations on his fears and insecurities, it's no wonder he wants to find sanctuary in music like this, at least for a little while. There's nothing else like it on CALL ME IF YOU GET LOST, but it is a highlight; an island of easy joy. "HOT WIND BLOWS" also borrows vibes from this era, but this time it's the jazzy flute gambino-rap of Kool G that Tyler finds inspiration from.
You checked every box, I thought it was it
Felt like I got led on and pushed off a cliff
No, I'm in the wrong, that was a friend
No, fuck that, the energy we had, never again will find it
You in the wrong, gotta remind you 'bout the times that you stepped
Gotta rewind it— aw, fuck
"CORSO" is legitimately one of the greatest songs in Tyler's repertoire. That doubled-up piano key in the first verse is a red herring, leaving you waiting for the big chorus that never comes. Instead, Tyler fills the song to the brim with words, weaving a story with characteristic ambivalence: "Look, tried to take somebody bitch 'cause I'm a bad person/I don't regret shit because that worth it/In the end, she picked him, I hope when they fuckin', she still thinkin' of me 'cause I'm that perfect." Tyler's emotions are a mess as he lurches from hubris to regret. There's no conclusion here, no happy ending. Just stagnant emotional gasoline that won't evaporate.
---
If you're in with Tyler, The Creator you're in 100%. He's the kind of artist that's wary when you first meet him, but once he's decided you're cool, he'll be inviting you to his house and asking you about your life story. This closeness is something Tyler craves from his fans and loved ones alike. His desire for human connection drips from every song on CALL ME IF YOU GET LOST. That's what the story is all about in the end: He doesn't appear to be pining over a specific person, just the overall comfort of being so close to someone. His earnest attitude means he can get away with boastful lines like "Rolls-Royce pull up, black boy hop out" and talk of installing a bike track at his other-other-crib. These words, far from tarnishing the overall message of the album, actually strengthen it; Tyler, The Creator is grateful for his material contentment, and wants you to join him. After all, "it's opulence, baby."
Mom was in the shelter when "Yonkers" dropped, I don't say it
When I got her out, that's the moment I knew I made it
I don't come from money, they deny it
Since I don't mirror the stereotypical products of my environment
Eight figures in taxes taken, that shit is stupid
A flower gets its petal, they pluck it, but never use it
The guest spots are ramped up on CALL ME IF YOU GET LOST, both in number and status. It's unclear whether these appearances are genuinely forged collaborations or the result of record label pressure, and many lauded rappers zip by with little effect on the overall mood of the album. Is Ty Dolla $ign doing random bits of singing really the kind of thing we expect here? The inclusion of a hype man on most tracks is a stride into new territory, with the jury out on whether this adds anything worthwhile to the project. It's good for Kendrick Lamar, but that's a whole different universe. In any case, Tyler's presence alone gives this project more than enough mileage, and you'd be forgiven for listening all the way through CALL ME IF YOU GET LOST and hardly noticing anyone but him.
Tyler, The Creator's development over the past few albums has been quite a ride. He has gradually opened up his soul on each release, getting more confident at expressing his introspective, self-aware mindset. At this stage, Tyler is miles away from the days of OFWGKTA and the edgy nastiness that came with it. Tyler presents a complex, unsettled, but ultimately altruistic worldview, one which seeks to appreciate the good times while learning from the bad. CALL ME IF YOU GET LOST promotes love, growth, and self-discovery. It is vital therapy for an artist who has often struggled at coming to terms with his identity, and a welcome return to what he does best.
— —
— — — —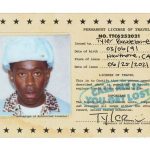 ? © Luis "Panch" Perez
:: Stream Tyler, The Creator ::