With the help of Czarface, MF DOOM sets the bar high for future posthumous releases on the reference-ladened "Break in the Action."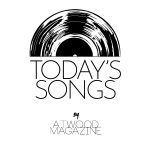 Stream: "Break in the Action" – Czarface, Mf DOOM
---
It is inevitable that when a great artist dies before their time, unreleased material surfaces. All those half-done projects, the songs that hit the cutting room floor 20 years ago, the demo versions that have gathered dust in the vaults; they creep out into the world and make themselves known. Either through still-living bandmates or relatives, we see all those sketches and B-sides left out to bleach in the sunlight of publicity, lacking context or explanation.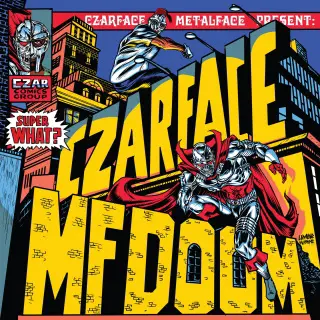 Unreleased material is usually unreleased for a reason. Some of it just isn't that good. There is such a thing as too much content, as the wholesale asset-stripping of Kurt Cobain's legacy shows. Sometimes it's for a good cause: J Dilla's family are paying his medical bills off by selling his beats to other artists for songs and remixes. But usually, this posthumous drip feed of material is unwarranted. After all, without the control and curation of the artist, who's to say they would approve? 
New releases from MF DOOM were on the cards the minute the news broke of his death on New Year's Eve. He was a prolific artist, with several projects on the go at any given moment. Czarface's Super What? is the first posthumous DOOM release, and "Break In The Action" is the album's stand-out song.
From the first seconds of their 2018 album together Czarface Meets Metalface, it was clear Czarface and MF DOOM was always going to be a perfect match. DOOM covered a lot of ground, however it's his simple old-school tunes that made him famous. Czarface's uncomplicated boom-bap then, is fertile ground for DOOM. Czarface Meets Metalface was the final full-length project released in MF DOOM's lifetime, and with Super What?, it's been revealed that they were working on a follow-up. It's got everything you'd expect. The cartoonish voice samples, the dense culture referencing, and a full colour comic book with the vinyl release. Czarface understand the thirst for collectibles that underpins so much of what makes comic book culture so enthralling. Releases like this are fan service on a major level. At the heart of this carnival of bright colours and zany sounds is "Break In The Action."
Within moments of the beat revealing itself, the territory is familiar. Those dulled jazzy keys are DOOM all over, harking back to his early days for a classic groove that would sit comfortably on MM…Food. Soon the disc-scratches and heavy sampling comes, snippets thrown at you from all angles as 7L carves out a smooth and deadly soundscape. A good Czarface song is like trying to dodge the final knockout blow in a boxing match. With energy and urgency, this group excels at musical pugilism, threatening to drop you stone cold with each passing second.
A hook-free bop with a few rappers flying over the beat is one of the purest joys in music. All three MCs shine on this song, their respective styles complementing one another as they triangulate their powers. DOOM's idiosyncratic gravel is of course unmistakeable. Meanwhile, Inspectah Deck has a fresh, snappy delivery and Esoteric sits somewhere in between. This disparity is what has made Czarface so ultimately satisfying, even after multiple releases. 
"Break In The Action" is filled with metaphor and referencing. DOOM is fully immersed in his Viktor Vaughn alter-ego, musing derisively on rappers jealous of his style:
Now they playing victim and the violin
Dripping the color envy, more greener than Ireland
Surrounded by snakes more mеaner than a lion's den
You're talking too much, can't rеmember why or when
Esoteric follows suit with some wicked couplets:
Let's be honest, yo, these rappers just a boring mess
Actors oughta thank the Hollywood foreign press
*CZARFACE* yeah, we slap up obnoxious kids
Take 'em out on tape like unboxing vids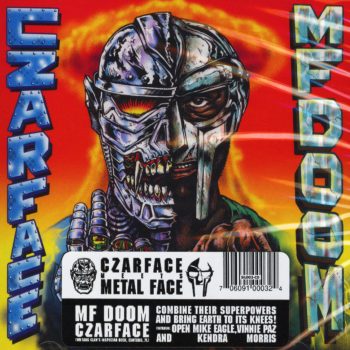 Inspectah Deck gets the final and finest verse, mentioning Eek A Mouse, Tesla and Game Of Thrones (amongst other things) in a matter of seconds for a full-on referential cascade. He proclaims his pure skills as an MC, ("None this ill since Kareem was a Laker/Feel that love? Yeah, that's the dream of a hater,") while allowing himself a spot of swagger ("Back with the force, y'all, BoJack Horseman/All that talkin', you know that cost him/High price to pay like you shopped at Nordstrom/Deck narcoleptic, I black out often.") This straight-faced arrogance mixed with wide-spanning cultural nods is Czarface to a T. It sounds effortless and comprehensive all at once, with depth hidden behind the surface-level bragging.
Czarface's commitment to sampling even sees them cutting from one of their own songs:  The break between each verse is punctuated by the welcome sound of Method Man from Czarface's track "Nightcrawler." By recruiting such high-calibre stars, Czarface skirt the border between cult and mainstream, hitting a sweet spot of creative freedom and critical recognition. "Break In The Action" is an astute summation of this. Lyrically free, this bouncy tune is smart, incisive, and could double its length and still feel too short.

It's clear that we'll be seeing more MF DOOM releases in the future.
Madvillainy 2 has been in the works for well over a decade, while DOOM and Ghostface Killah have been teasing a DOOM/STARKS project for what feels like an age. These will be hopefully as high quality as Super What? but we should be braced for less desirable things to be unearthed as the years wind on. It's good therefore that the first release of this nature is so strong. It's a fitting tribute as we begin life without MF DOOM roaming the Earth. Wherever he is now, surely the villain approves.
— —
Stream: "Break in the Action" – Czarface, Mf DOOM
— — — —
:: Today's Song(s) ::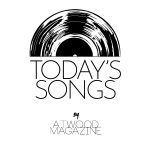 ---
:: Stream Czarface ::