Recommended If You Like: Dr. Dog, Wilco, Weezer, Beirut
Despite a dour situation, there's something incredibly uplifting about Walter Etc.'s new song, "Petunia You're Home." Perhaps it's the artist's resilient attitude; perhaps it's the music's warm, deceptively innocent bounce. Whatever it is, "Petunia You're Home" is an injection of optimistic confidence that promises to spread good feeling to all who listen.
Born of gentle birth
In the suburbs nothing hurts
You were surely destined
to find your place among the greats
but all your easy days
made you chronically plagued by indecision
Your bright potential dimmed into a glow,
you drift through life just finding ways to cope
The one thing you're sure of,
you are cured of when you're home
Listen: "Petunia You're Home" – Walter Etc.
---
Atwood Magazine is proud to be premiering "Petunia You're Home," the second single off Walter Etc.'s upcoming "debut" album Gloom Cruise (out August 25 via Lame-O Records). The project is the brainchild of Dustin Hayes (aka Walter), who in 2009 formed Walter Mitty and His Makeshift Orchestra in high school. A DIY outfit with "jangly instrumentation and home recording charm" (their words), the band released four albums over five years' time, but split after 2015 as members were struggling with mental health issues, drug addiction, and more. Some pursued grad school and professional careers, while others checked into rehab.
It was out of that period that Walter recalls falling into depression and anomie: A once-familiar world was changing rapidly as those around him moved on. A concept album, Gloom Cruise is the result of reflection, wanderings, musings, and so much more: Walter calls it "a journey into the darkest corners of the psyche and a mediation on sadness," with lyrics revolving around his missing friend's addiction issues and his own struggles with mental health."
Coming together in 2016, Walter Etc. is a slight variation of Walter Mitty and His Makeshift Orchestra. Based in Los Angeles and Portland, the band continues to embody the spirited musical language of West Coast DIY, with vibrant, bright melodies and dynamic instrumentations contrasted by deep, clever, soul-searching and often poignant lyrics. The band occupy a unique sonic space between Dr. Dog, Wilco, Weezer and Beirut.
Sporting a profound depth of appreciation for life, love, and individual potential, "Petunia You're Home" is a sublime example of both Walter Etc.'s lyrical and musical abilities. The song is an outstretched hand to a dear friend, telling her to hold on tight – that she's still got that spark, even if she doesn't feel it right now.
Oh you spoiled dove,
what happened to the dreams
you'd spoken of?
What happened to your
Peace Corps plans or that goofy start-up?
The dozen patents in your tattered notebook?
Birthdays pass and still you're lacking
all the things you thought would just show up
But while you still have your health
Flew off to find yourself in southeast Asia
A calm quarter-life crisis phase
A philosophic mess of all you've known…
"Pretty much everyone I know is lost," reflects Dustin Hayes. "Everyone seems to be seeking some Fulfillment that evades them. The worst is my friend Petunia: She has everything going for her but she still feels empty even when her dreams come true. I just hope that Petunia can find her way home."
Walter's drawn-out story of Petunia paints a full portrait of a promising individual with everything to gain, but who instead believes she's lost it all. Petunia could be any one of Walter's close loved ones – someone suffering from depression, or addiction, or just feeling inadequate – like they've misstepped, and can never recover.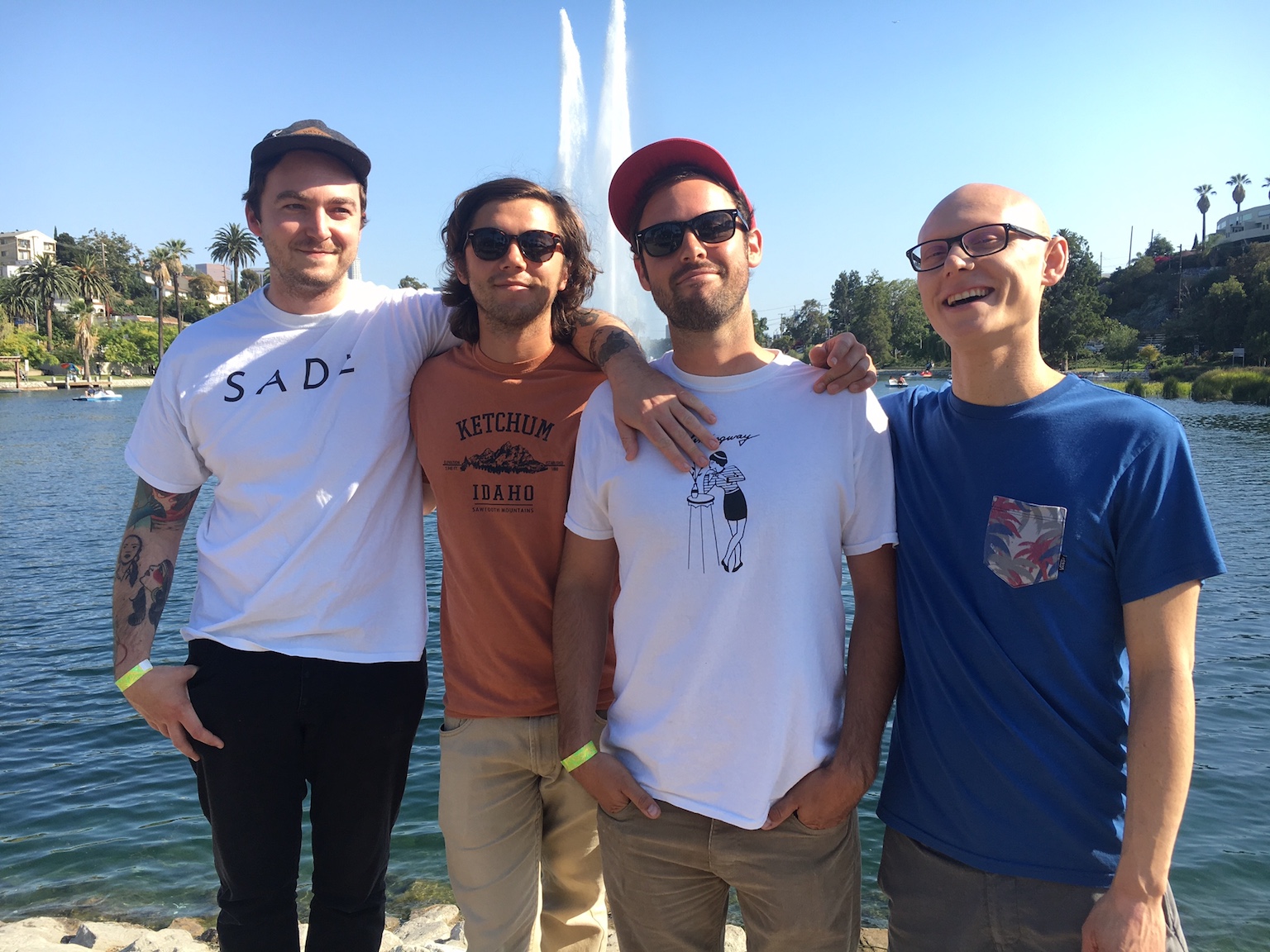 There's probably a little of Petunia in us all – but for those who truly embody this person (and we all know at least someone), having a cheerleader by your side is an incredible gift. We feel an outpouring of love, warmth and energy in Walter Etc.'s provocative chorus:
Hey, Petunia you're home
The words are simple, but they mean so much: They're validation and comfort, sanctuary and acceptance. Most of all, they're a message of hope – that someone believes in you, even when you may not fully believe in yourself.
Keep a lookout for more from Walter Etc. as they gear up for Gloom Cruise, which is available for pre-order below. You can enjoy "Petunia You're Home" now, exclusively on Atwood Magazine.
— —
— — — —
cover © Walter Etc.