Phoning in from Manhattan, Johnny Lewis sat down with Atwood to discuss the release of his upcoming self-titled album. His music blends acoustic tunes and electronic undertones, producing new age north-country sound. Once the album album drops on September 23rd, Johnny Lewis plans to start touring, starting with the east coast.
Your press release mentions your six-piece ensemble: how'd you meet your band members and are they consistently the same people? No, it's consistently changing. It's mostly regional, wherever I'm at in the country. I have one for the Mid West and East Coast. Within the City it usually is pretty much the same group though.
What should we be expecting when your album is released? A lot of shine, and a lot of words. I think the people are going to have to decide for themselves the feel of the album. I have my own opinion of what it is, but people are going to have to listen to it to come to those conclusions. I think naturally the songs in the album are pretty consistent because of the place I was in at the time when I was making it. It sounds pretty fluid.

Johnny Lewis' self titled album cover art.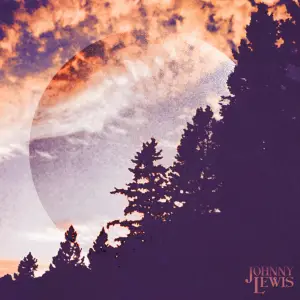 When you were writing this album, what is the main message that you were trying to convey? I was just trying to paint whatever feelings I was having. I had written the songs: trying to translate them onto a record was probably the hardest bridge to walk across, translating it onto a vinyl and have it have it represent what I wanted. A lot of the songs are just stream of consciousness. I don't aim for anything in particular.
How long had you been working on this album until you knew it was what you wanted it to be? To write it, it took about two month. To record, took like six or seven.
Which song holds the most meaning for you and why? I think the closest thing I'd come to a commercial achievement on the record is Familiar Chime.
Is there a specific song you find yourself playing again and again either while warming up or practicing? Oooo that is a good question…let's see, I guess right now what I'm playing a lot of is, well I'm trying to learn a lot of Charlie Patton. Otherwise I'll play a lot of my friends' songs. Another song that I love to play is Bob Dylan's "You're Gonna Make Me Lonesome When You Go." That's one of my favorite songs.
How has New York helped define your sound? When I came to New York, I was tossed into a hive that doesn't demand a definition of what you are or coming into. Therefore, it forces you to carve out individually who you are and what you want to be and what you want to affiliate with and what kind of feelings you want to feel. I think that's what New York did: it made me sculpt myself a little bit.
Have there been any acts in New York that have most stuck out to you? I saw Nick Cave at Prospect Park and he completely blew me away. He put me somewhere else. A lot of the people I've seen in New York are not actually from New York so it's strange to say that there are New York acts because they're from all over the place really.
How does your electronic background overlap with your acoustic heritage? Well to be honest, I tried to divorce my relation with electronic music pretty sharply when I moved to New York. I sold my laptop, my computer, my mini-controller and keyboards, headphones, auto tuners…all the stuff. I dropped it, but I don't think it dropped me because when I was in the studio recording my album, it came back around. The producer I was working with really thought that the electronic rhythms matched with my acoustic sounds so we compiled both genres into the record. It's definitely still lingering with me in the stratosphere.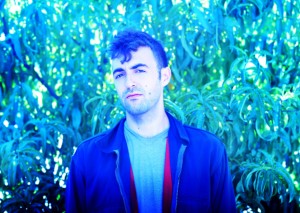 Was it bittersweet when you dropped it? Yea it was because pressing play on stage is fun since you don't have to pay attention [laughs] but I had gotten through it and experienced it as much as I could. It taught me so much, you know? So I don't think it was a conscious kind of thing, just that time. It was a gradual thing to switch to acoustic. I had been producing for so many people in Minneapolis (where I moved from) and Denver too. I'd just begun to feel a little disconnect from what I was making. And so getting my fingers back on the strings put me back in my place. I gravitated to it.
Aside from music, what do you do regularly? I love to paint when I can, when I can afford to buy oil paint. I read a lot, as much as I can. I love going to all the gardens in New York just to walk around. Giving yourself space and time is one of the most important things. So many people get caught up in the whirlwind. It's nice to settle in the silence and be one with the force.
What's the best piece of advice you've been given as a musician? It wasn't a musician that told it to me but I was at a retreat in Colorado and someone mentioned to me something about frequency. Just being able to identify which frequencies in this reality resonate best with you. That's the best piece of advice I've been given and it applies to all areas of my life. If you're unsettled, you're not going to find any truth from yourself.