RIYL: The Head and the Heart, Lord Huron, A Silent Film, Vance Joy, Train
Someone shoot straight with me now
C'mon man, just hear me out
These lights ain't all that bright
I feel the letdown one more time
There's a special air about those who take a hold of their lives. They have meaning and reason behind their actions – every fiber of their beings – and that results in a palpable confidence that emanates from them in even the most mundane of situations. Everyone has a deeper purpose, but not all of us are cognizant of that purpose or dutifully mindful; simply put, not everyone is driven by their own inner demons. Everyone falls out of sync every now and again, but "going through the motions" doesn't cut it: When we lose sight of our goals, in those moments we need help realigning ourselves. It takes something of considerable power to inspire others to wake up, but Van Soest (aka Nashville singer-songwriter Michael Van Soest) just might have the cure.
Van Soest's new song "Violet," which Atwood Magazine is proud to be premiering today, is an attempt to break free from complacency and escape disillusionment. It is an extraordinarily personal cry from the point of view of a disillusioned individual trying his best to be an individual, but struggling with the realization that he may just be one of many waving the same flag.
Me and my new friends, we all pretend
We're keeping silent until the very end
Me and my new friends we all blend in
Violet on Violet, we just keep listening
Say anything, say anything 
I wanna hear you is all
Listen: "Violet" – Van Soest
---
"Me and my new friends, we all blend in / Violet on Violet, we just keep listening," sings Van Soest in the song's impassioned pre-chorus. Finding (or re-finding) one's own voice is among the most honorable personal journeys upon which one can embark, but it is also one of the toughest – and "Violet" is as much about the folks around Van Soest as it is about the artist himself.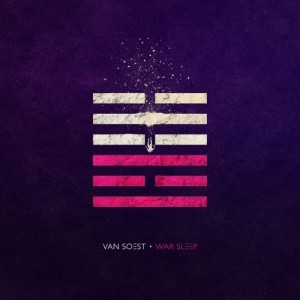 Says Van Soest: "The track is a take on the conformity of the Nashville scene — lots of shallow conversation and everyone just trying to fit in when we're longing for something more meaningful." It must be disheartening to see through so many conversations; even more so, it must be disheartening to see through oneself. How do you beat back the voices surrounding you? How do you re-center – recommit yourself to yourself, in a sense?
"Even bright things can sometimes blend in and lose vibrance if there's no awareness," explains Van Soest. "I felt like I was around that a lot this past year. It's like sometimes we just default to autopilot." The weight of self-realization and a need for actualization spawns strong emotions in "Violet," which plays like a Head and the Heart-esque 'ballad' of sorts. Van Soest expresses himself best through emotional, intensely passionate vocals that ride on waves of harmonious melodies. One can feel Van Soest's voice breaking as he sings the first verse. It's as though he's have difficulty getting the words out; Van Soest quivers and shakes as he musters up the energy to fight through his own humility, but the vividness of Van Soest's internal conflict only serves to elevate the song to electrically soaring heights. We all bear the burden Van Soest faced, meaning "Violet" has the universality to speak to each and every one of us.
Yet "Violet" is not a sad song by any means; rather, the track has a redemptive quality, as though it represents both sides of Van Soest's struggle. The airy rhythm guitar and vibrant, reverb-laden keyboard that together serve as the song's core drivers bring life to Van Soest's story, creating a landscape full of wonder.
Think Lord Huron meets Train: A pop song in a folk context, "Violet" is pushed onward by a constantly pulsing downbeat that every instrument contributes to, but it's the vocals that take center stage at day's end. Van Soest gives his all to this song, mixing his pained chest voice with a longing falsetto. His burdens and his hopes are all tied up in "Violet," giving the song additional weight but equal glory.
So ask me your questions
And tell me what's on your mind
You're looking for answers we all want to find
"Violet" is the album opener to Van Soest's forthcoming independent debut, War Sleep, out on June 24. It sets the scene for the record, introducing Van Soest as an intellectual musician with pop sensibilities and an intense yearning for deeper fulfillment – from his music; from his interpersonal interactions; from everything. Catchy earworm hooks mix with cultural awareness to form a song that is as enticing to lyric- and meaning-driven listeners as it is to teeny boppers (sorry to throw you under the bus, teeny boppers). An artist couldn't ask for a better introduction.
Fresh, vulnerable and infectious music that means something?! Say it isn't so; "Violet" is a constant reminder, as well as positive reinforcement, for all of us who have lost sight of our life goals, of our missions, and of ourselves. Van Soest calls us back to reality, snapping us awake and compelling us to be the best individuals we can be: Those who take a hold of their lives. Seize the day; be somebody; mean something.
Let "Violet" be your personal call-to-action.
In celebration of this premiere, Atwood Magazine dug a little deeper into the artist and artistry behind "Violet": Read our full interview with Michael Van Soest to learn how he found inspiration in a bleak moment of doubt.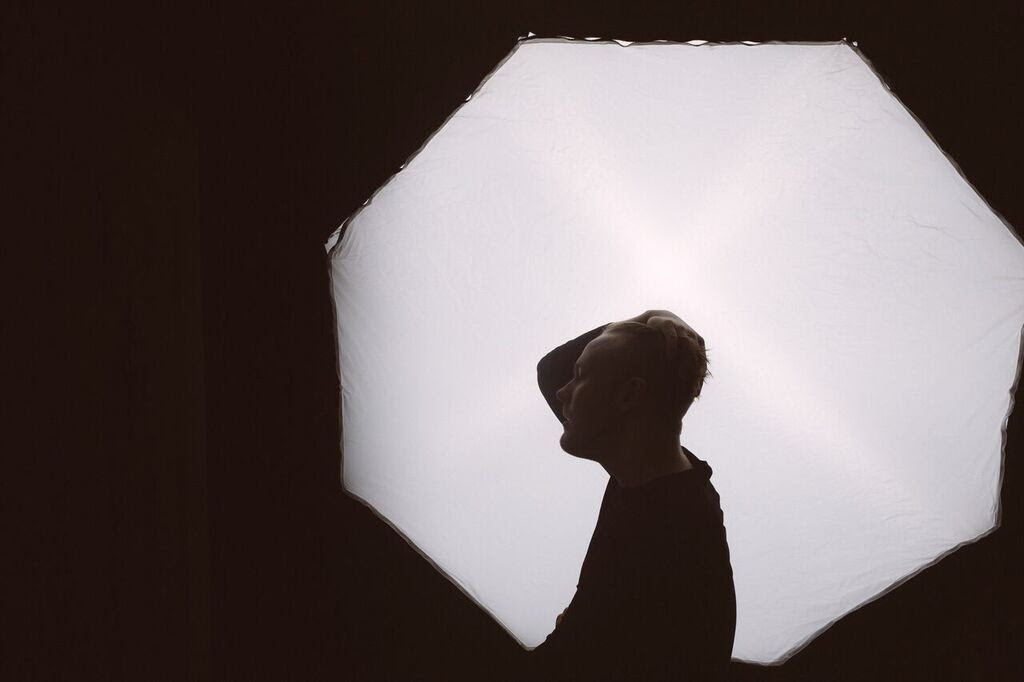 A CONVERSATION WITH VAN SOEST
Atwood Magazine: What has been your inspiration - your guiding force throughout your creation process?
Van Soest: I think it's different for everyone. For me… I just wanted it to have life and be honest… which required sincerity I didn't always have.
The first song on a record is so important to set the tone of your album, and to introduce yourself to listeners. Why "Violet"?
Van Soest: I think "Violet" has really encompassed the medium of this record. The concept is built on conflicting thoughts and feeling and I think "Violet" is a great introduction into that headspace.
Do you immerse yourself in others' music when making your own material, or do you avoid outside influencers?
Van Soest: I try to listen to a lot of different music when I'm in 'writing' mode. If I listen to too much of one band or sound… It ends up dominating the creative side of things.
"Say anything, say anything..." Your vocal melody reaches up to that fifth, before gliding down. How do you find your melodies? Where does that come from?
Van Soest: I mess around with a ton of alternate tunings on guitar. That always kinda helps the melodies come out a little less boxy or sounding really typical.
Can you go deeper into the backstory for "Violet"?
Van Soest: It's really a song about finding individuality vs. conformity. There was a time last year when I just felt like nothing was original… like we were all the same. Confused about the same stuff, dressing the same way, singing about all the same old shit… and it just felt really bland.
Confused about the same stuff, dressing the same way, singing about all the same old shit… and it just felt really bland.
And what is it about using color - is it literal, or a metaphor?
Van Soest: It showcases the irony in our culture. Even bright things can sometimes blend in and lose vibrance if there's no awareness. I felt like I was around that a lot this past year. It's like sometimes we just default to autopilot.
So many songs I go crazy for touch on the human experience, but I'm often doubtful as to whether that's the intent of the writer. What were you thinking about going into this?
Van Soest: I think most of the songs are from a perspective I have had at one time or another. I do my best to be ambiguous where possible while still remaining intentional to keep them personal.
Nashville's changing on a seemingly daily basis now. What does the music city mean to you?
Van Soest: It's definitely an interesting time to live here. Personally, Nashville felt like home really really fast. It's not without its challenges, but overall the city has a lot of great stuff going on right now. Definitely seems like the right time to be here.
How has Nashville shaped your music?
Van Soest: "I've been here a little over a year now. Nashville was mentioned quite a bit when I was in college.. mainly because most of my friends were involved in music one way or another. Its funny though, all the talk surrounding Nashville made it seem like a city for prodigies or virtuosos… which kinda scares you to death. More than anything, Nashville reminds me to ask 'is this great?' or 'can this be better?' like seven times a day. It's good at reminding you that the hustle here is very much real… and you need to take this thing seriously.
Any travel plans soon?
Van Soest: Just got back from Portland and Seattle. I think next Chicago, ATL …then New York?
Lastly, your press release description: "...the juxtaposition of opposing forces blends uniquely to define the sound of this unifying storyteller." One of my favorite words in the English language is "juxtaposition," so I want to ask what this combination of different forces - both meaning-wise, and musically - means to you, and why you think this ended up being that which defines your music?
Van Soest: I think I had the concept in the back of my head for quite a while… like my freshman year or something like that… but it took a while to really piece it together. I knew with my first record I really wanted to create tension between two places… one being hopeful and filled with color… the other being a bit melancholy and dark… and kinda the idea of being being caught in between those places.
Stay tuned for more music from Van Soest as his release date quickly approaches. An artist who is unafraid to call himself and his peers to trial, Van Soest is undeniably one to watch throughout this year and next. His spellbinding melodies, introspective lyrics, and clever mix of folk and rock influences will leave a lasting imprint on all who give him their time.