Philadelphia-based artist Grant Pavol releases the tension within uncomfortable moments in his newest single, "Words To Say." 
Stream: "Words to Say" – Grant Pavol
---
There's an unavoidable moment in time when you inevitably run into someone you have unresolved issues with that feels like an eternity of speechless anxiousness. In "Words to Say," Philadelphia-based artist Grant Pavol goes through this experience and accounts the uncomfortable physical motions within it over a shimmering guitar and echoing drum machine. Smiling face, gentle snear. Turned away, moving near. The small, detailed movements described over the song's hazy textures create a slow motion atmosphere that places you in the center of the scene.
"'Words to Say'is about running into a friend at a party after an unresolved spat; specifically, it's about a time I was up against the wall on the dance-floor at a Valentine's Day party when the friend I wrote the song about literally bumped into me back first," Pavol tells Atwood Magazine. "I remember we just kinda looked at each other and felt this immense awkwardness – I felt incredibly dumbstruck."
Ironically in the track "Words To Say," Pavol continually repeats the line, "I don't have the words to say" to the person he's unexpectedly become reacquainted with, giving a lighthearted undertone to his uneasy situation. Ultimately, the pressure to say the right thing in order to reconcile is slowly released after coming into contact again.
"The song is about that weird tension that arises after you've argued with someone you care about, and haven't yet resolved the issue," the artist explains. "More specifically, it's about the emotional aftermaths of petty, unimportant spats. I'm happy to say that shortly after the incident, me and that friend made up."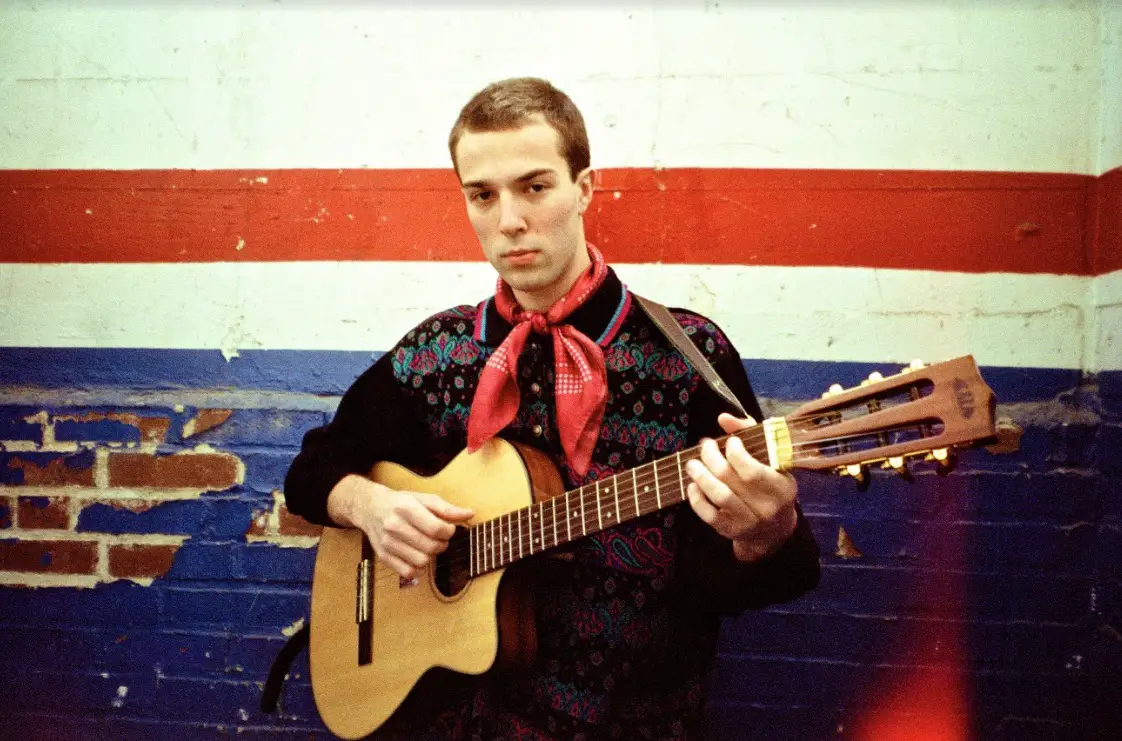 Grant was born to a creative family of writers and musicians and taught himself to play guitar as a teen. One of his biggest influences has been Elliott Smith and within "Words To Say" he plays tribute to the singer-songwriter by using a recording of one of his past interviews. "The sample in the bridge is from a radio interview in which he discusses the way his music became more maximalist and hi-fi over the years. I thought it would be funny to put that in, seeing as my own musical work has followed a similar increasingly expansive trajectory."
Like Smith, Pavol's vocals and lyrical melodies carry the sincerity of his sound. Whether he's strumming his guitar in his bedroom or tracking songs in a friend's living room, he's always immersed in the craft of singing and songwriting – and he has his family, friends and Philly to thank for that. Pulling from minimalist composers, hip hop production, and ambient recordings, as well as '60s folk and country music, he recorded and produced his debut album, About a Year, himself in a dorm room during his freshman year of college.
The album comes out this Friday, September 4th on Accidental Popstar Records.
— —
Stream: "Words to Say" – Grant Pavol
— — — —
 © Kate Killet
---
:: Stream Grant Pavol ::