Buzzy Lee's debut single "Coolhand" is an electro synthpop exploration of the self-doubt and insecurities that come with having social media.
— —
Social media has become ingrained in our modern day society and although it connects us, it can leave many feeling burdened with insecurities and riddled with anxiety. Buzzy Lee, the alter ego of Sasha Spielberg, confronts these emotions on her synth-pop driven single "Coolhand." The lead single off her upcoming EP Facepaint (out 4/27 via Future Classic), the single was produced by experimental, downtempo composer Nicolas Jaar. In the track, Buzzy Lee shoves the persona that comes with being the daughter of director Steven Spielberg to the side and puts her vulnerabilities on display.
Listen: "Coolhand" – Buzzy Lee
---
"Coolhand" opens with an ominous electronic beat with glistening pop tones that Buzzy Lee delicately sings the chorus over.
Ooh, better
Better to be wiser than a cool hand
Ooh, tied up
Would I have it tied up with my loose hand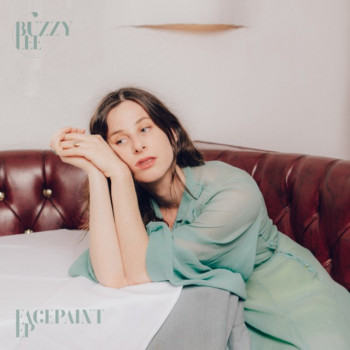 With an abundance of social media platforms at the tips of your fingers, it's almost second nature to be checking your phone throughout the day. What Buzzy Lee experiences is the pressure to be publicly posting something that makes her seem cool and invaluable to others and the anxiety of not doing something as exciting as others as well.
Like I'm painted on a show
It takes me by the hand
And it wants me to be afraid
Do I have to act like that
And chew a formula
When my love for myself has fade
The thought of having to present herself in a certain way is as if an evil force is provoking her. The music video shows Lee sleepwalking in plain pajamas throughout the night as she's having a David Lynch-esque nightmare of being glammed up and dancing on a stage while ballet dancer Jennifer Nairn-Smith parades around her and embraces her to become something she's not. Lee questions throughout the song if she has to give up who she is in order to be socially accepted. At one point, Jaar's beats become faded while Lee's voice swirls and echoes as if she's losing herself.
Watch: "Coolhand" – Buzzy Lee
---
Of the song, she notes, "I wanted to write a song about how our self-worth is so wrapped up in the ways we present ourselves on social media. There's this constant hunger for validation, and it takes a toll — it's all nonsense but we do it anyway." Lee's feelings may be vulnerable in "Coolhand" but from others' perspectives, they're viscerally relatable. She continues, "We learn which parts of us are the parts that people want the most, and we give it to them when we need to make ourselves feel whole."
Sasha Spielberg had explored the path of entertainment created for her through acting, screenwriting, and performing in her previous band Wardell, but she had always hid the tender side of Buzzy Lee behind a curtain. Now that she's opened the curtains, she's revealed not just her personal insecurities, but a talented songwriter that's about to make a lasting influence.
— —
— — — —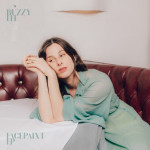 ? © Brantley Gutierrez