Bursting with unquenchable thirst and unforgiving energies, Rich Girls' fiery debut album 'Black City' finds beauty in contrast while dwelling in thick, dazzling darkness.
— —
We are all hungry for something: There are those who seek fame, while others seek power. Some just want to be understood, while others yearn to understand their world. We all have our agenda, and whether we're seeking to help ourselves or empower others, there's always something – the next plateau – that we're constantly striving for; and when we get there, we'll set our sights even higher. The cycle never stops – unless, that is, something happens that completely turns your world on its head.
Rich Girls' fiery debut album is born out of such imbalance: Bursting with an unquenchable thirst and unforgiving garage rock energy, Black City casts pretense to the four winds, finding beauty in contrast while dwelling in thick, dazzling darkness.
walk the wall, skin to skin
i see you on, the street again
light the fires, and pull the pins
let them go, let it begin
are we wired and desperate?
all the world unraveling
out in the street
– "In the Street," Rich Girls
Listen: 'Black City' – Rich Girls
---
Atwood Magazine is proud to be premiering Rich Girls' debut album Black City, out 4/6/2018 via Tricycle Records. Beginning as the solo recording project of Luisa Black, NYC garage rock trio Rich Girls finds Black (vocals and guitar) accompanied by August Churchill (guitar) and Gavin Haag (drums). Existing somewhere in-between the pop stylings of Alvvays and the raucous overdrive of Dorothy, Rich Girls have a knack for energy and tension, and they bring both in heavy supply on their impassioned, long-awaited full-length record.
Black City was written and recorded in turbulent times; it is a direct response to 2016's American presidential election, fueled by the internal and external turmoil of a bigoted, intolerant and sexist brute assuming the country's highest office. "Harsh realities have a way of liberating you," Luisa Black writes in Black City's release notes. "I was raw, heartbroken, low. So I wrote without expectation or constraint. Because what difference did it make. It was 2017 and we were shouting into the void. A pig walked on hind legs in the White House. It spoke a garbage language. Against this noise, what could music do? I had no idea… The songs that poured out surprised me."
Perhaps the most startling aspect of Black City is its uninhibited, intense beauty. Defiant and dynamic, the record subsumes listeners in invigorating guitars and Black's enchanting, dreamy vocal melodies. She demands our full attention at all times, and indeed her howls and croons wash over the ears with an irresistible gravity.
"In the absence of a world we want to inhabit, we have to invent our own. This is what music does. For me it's a place of contrasts: love and hate, grime and polish, melody and noise. It's filled with the sounds of the underground and it's open all night. And If we pass on the street, know that I see you."
Laid eyes / laid eyes
on you boy / on you boy
Late night / late night
Walk you home / Are you lonely
A stranger, a danger
It's strange, oh the change
in you why
Your strange eyes arranged lies
A danger, the change
in you why
– "Laid Eyes," Rich Girls
Black reflects how while making the record, "everything felt upended. I hated everything the White House stood for. BLACK CITY was pure opposition," she tells Atwood Magazine. White House, Black City: Need we say anymore?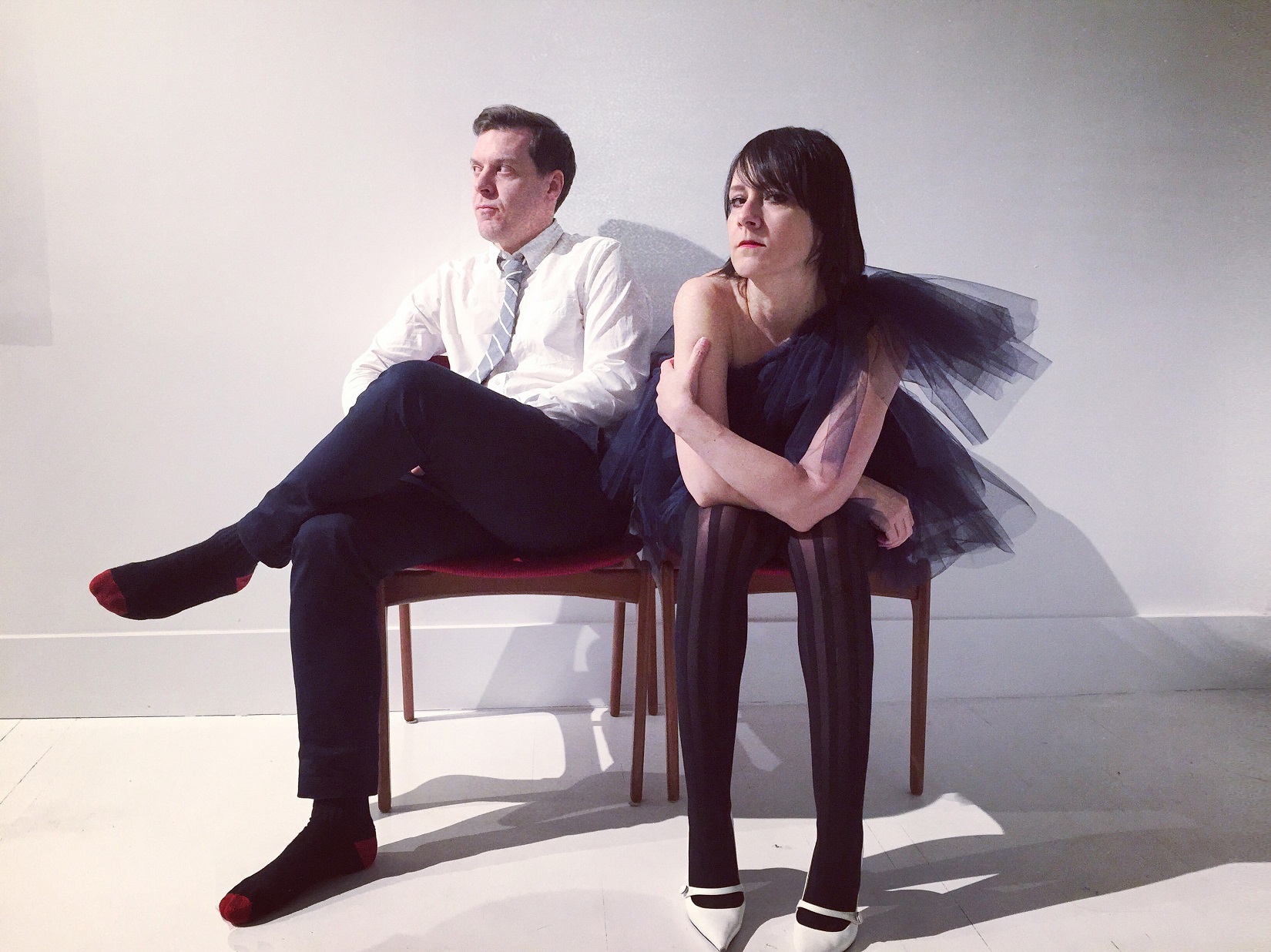 Yet for all the ire and angst fueling Black City, it's a distinctly human set of songs. Opener "In the Street" calls out for a better understanding of who we are, and how we interact with one another. "Hit" pulses with the weight of the overwhelming, where it feels like there's no clear road ahead. Meanwhile, "Blood Brother" glows with mysterious dark pop energy, and "Wayne" struggles with post-addiction love. "We promised to bring back the power ballad in 2018," the band says of the infectiously catchy "Wayne." "This was our best shot." Meanwhile, propulsive anthems like "It's Alive"  and "Vintage Playah" – both of which have the propensity to get stuck in your head for weeks on end – reaffirm our thirst for the ever-elusive something that drives us forward, onward, and upward.
If anything, Black City is a resolute commitment to never stop trying to change the world, no matter how much it tries to change you in the process. It's bold, brash, and badass – a refreshingly energetic aural experience, despite the pain from whence it came. A thrilling listen, this record is not to be missed: Join Rich Girls and embrace the fever and dark euphoria of their debut album, exclusively streaming on Atwood Magazine!
Black City is out everywhere 4/6/2018 via Tricycle Records.
— —
— — — —
? © Luisa Black
:: Rich Girls ::