Deradoorian's "Corsican Shores" is an epic ode to the divine and the majesty of self, arriving at a time when we need it most.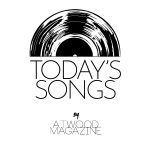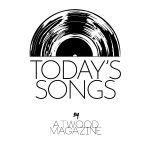 "Corsican Shores" – Deradoorian 
---
We are living in truly unprecedented times. With the world in complete disarray and the pandemic still raging, self-isolation has become our new normal for better or worse. Whether it be for health reasons, to simply escape or to better understand oneself and one's place in the ever-changing world, our current circumstances have forced us to be alone with ourselves far more often and with greater discomfort than ever before. These highly-relevant ideas are the driving force behind "Corsican Shores", a single from Angel Deradoorian's new record Find The Sun, released September 18 through ANTI- Records.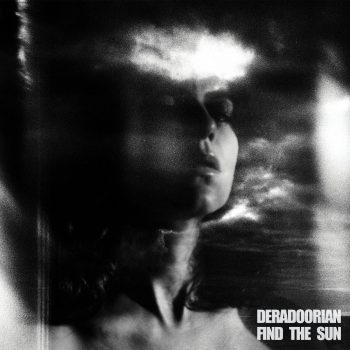 Deradoorian, best known for her work with indie pop outfit The Dirty Projectors, continues her unheralded solo career on this elusive sophomore offering, a looser guitar-based collection compared to the tidy art pop of 2015's Expanding Flower Planet. Inspired by her experiences on a 10-day meditation retreat, the record is a sparse drive through the endless highways of the soul and spirit, with "Corsican Shores" standing out as a moment of intense spiritual revelation on a confounding journey to find herself.
The song begins with a muted, snare-heavy drum lick that sounds akin to a bare bones Cream-era Ginger Baker. Deradoorian's vocals appear out of thin air, dipped in a thick batter of reverb and supported by minimalist open guitar chords to give her boundless terrain for her short mantras and recollections.
I'm takin' my
Time to be alone
Focus the mind
On doing all my own

Let the worry ring
Feel the mind flooding
With the thoughts of not
Knowing what's coming
Act judiciously
Finding new feet 
She has found the throughline between Eastern music, '60s psychedelia, and stoner rock, where all lanes merge and their synergy perfectly encapsulates the swelling and yearning of her lyrics – a yearning exemplified through lines such as, "Many times I cried/ Many times of woe/ Grasping for the high/ Sleeping in the low/ Searching for the light/ Light that never showed."
The lyrics in this first section set the stage for her transformative marathon of meditation which appears to be centered around the themes of a gradual build and collapse of emotional energy, a game of Jenga for one's ego as they look to shed their prevailing negative habits and thought patterns but can't break free of ingrained cycles of behavior. In a recent interview with American Songwriter, Deradoorian explains the underlying essence of the song, saying, "That's what that song is talking about- forcing that [isolation], and trusting that you can break out of your ego or your attachments or your ideas of what life is, for you to reach actually a place of real love and compassion, something really different than what you think being in love is, or love in general." Despite reaching a breakthrough, it's clear from the first section that this trip into her psyche is not without pain, as she confronts her deepest anxieties to ascend to a new level of mental wellbeing.
Better now
Second round
Transmuting atmospheres
Searching for paradise

I took my time
Lying on the sand
Hadn't felt a suntan on my legs
Since the summer I fled the home land
Heading for Corsican shores
Dreaming of the past times in a life
I'd never lived before 

The second section is a continuation of the same musical narrative, yet the lyrics emphasize what appears to be the artist living inside an idyllic daydream where her fears have melted away. The imagery in this section is magnificently vivid, an out-of-body experience that is professed to be something she's "never lived before". The sensory images of Corsican shores and a warm summer suntan takes the listener to Deradoorian's version of heaven on earth, the manifestations of her unfettered subconscious, where the earthly pleasures she's experiencing have been earned as a result of her suffering. The most revealing lines come in the third stanza, an acknowledgement of the mind's irrational impact on how fear is processed and how everything one could ever want is just beyond those fears. The prevailing musical framework fits wonderfully here, engulfing both the artist and the listener in seemingly limitless reverie.
The ending shows Deradoorian completely freed of her worries, suffering and inhibitions. Based on the aforementioned quote mentioning a higher and purer form of love, it's evident that through her painstaking meditative discovery she has uncovered this profound love within herself.
Better now
Second round
Transmuting atmospheres
Better now
Letting ground
Crumble under around
Better now
Falling in love with the universe
Living in paradise 
The music, while remaining steady and constant through the entirety of song, begins to feel like the end of a long drive through the desert where the sun is slowly creeping up over the hills and great inner peace has been achieved. Additionally, the second stanza speaks to the artist's newfound self-affirmation, being able to now see her own place in the world as one of true meaning and significance. Letting herself remain open and shapeable by this foundational love and powerful sense of self has provided her with a new beginning as a changed person.
Find The Sun is an astonishingly brave and bewildering collection of songs, with "Corsican Shores" setting up a run of tracks that suspend the listener in a hazy, psychedelic cloud of wonder. Deradoorian's free-flowing musical tapestries coupled with her pithy inner monologue are the ideal escape from our harrowing reality. This record is the perfect companion for modern isolation, a reminder to us all that behind fear is love, and that we have the power to fundamentally change for the better, even in our darkest hour. Find The Sun is a testament to the fact that better times lie ahead, and that what we must do until then is rejoice and stand firm in who we are, because the warmth of the morning sun is waiting to greet us right beyond those hills in the distance.
— —
"Corsican Shores" – Deradoorian 
— — — —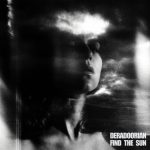 ? © Elizabeth Weinberg
:: Today's Song(s) ::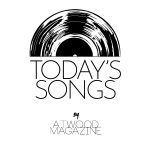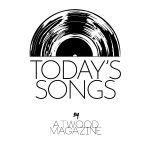 ---
:: Stream Deradoorian ::