A timeless reminder that love is love, G Flip's unapologetic new single "You & I" is an empowering, addictive love anthem full of passion, charm, and inspiring good energy.
— —
Love is love.
We've said it before, and we'll say it again – through as many songs, videos, dances, essays, paintings, and so on and so forth as needed. We'll scream it from the rooftops, and savor every second of that special connection that neither politics nor religion, nor parent, nor law, can control. G Flip's latest single celebrates love in all its beautiful forms, basking in the magic of intimate connection and vulnerability, understanding and knowing.
A timeless reminder that love is love, "You & I" is an empowering, addictive love anthem full of passion, charm, and inspiring good energy.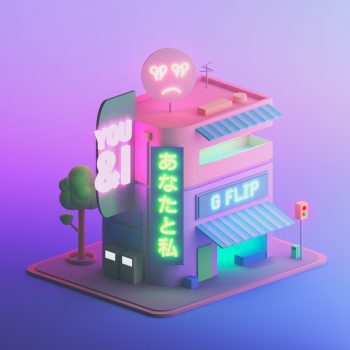 Forgot to brush my teeth in the morning
Running late as always
And through the day I'm yawning
But you still think I'm okay
I don't know why you love me
My heart's trashed in this life
And I wouldn't trade you for nobody
One day I'll make you my wife
Though apart I would I say you're mine
(Love you)
And you never left my mind
(Love you)
We fell back in the nick of time
Now I can't see life apart
Atwood Magazine is proud to be premiering the Cloudy Rhodes-directed music video for G Flip's latest single "You & I," co-produced by Bastian Langebæk and released October 2 via Future Classic.
"'You & I' is a LGBTQIA+ love anthem. It's about being able to look at someone and the whole world just becomes background noise to your epic love story and it feels like it's only you and that other person standing on the planet," G Flip shared upon the song's initial release. "It's a highlight reel of beautiful moments to me. It's extremely bittersweet as I wrote this song when I was crazy in love and I'm currently healing from a break-up. It was written in a couple of hours while I was in London… and it's my mum's favourite song."
An Editor's Pick for her 2019 song "Stupid," G Flip has been on a nonstop ascent ever since her first single released in 2018. The musical project/artist moniker for Melbourne's Georgia Flipo, G Flip pours her emotions from the page into song after song as she tackles past breakups, her own insecurities, and more. A talented drummer-turned multi-instrumentalist with a stunning voice to match, Flipo made waves in the lead-up to her 2019 debut album About Us, which itself turned out to be a thoroughly dazzling tidal force of emotion and musicality.
Upon her record's release, Atwood Magazine wrote, "About Us channels the magic of intimacy, relationship strain and strife, personal growth, and more into a dynamic, percussive, and overwhelmingly passion-fueled indie pop extravaganza… What's striking about this album is its ability to channel vulnerability and intimacy throughout a slew of highs and lows… Expertly crafted and incredibly emotional, About Us feels much like a compendium of love songs – some, dedicated to special people here and gone; others, dedicated to the self."
While like many, her tour plans were delayed and cancelled due to the pandemic, G Flip has kept busy throughout the year. In January she released an extended edition of her album with four alternative live versions, and in May she released the animated follow-up single "Hyperfine." "The song's energy was inspired by me and my ex partner having little arguments and saying "it's fine" when it clearly wasn't," G Flip says of that release.
While love is no stranger to G Flip and she is no stranger to love, "You & I" is a definitively special love song for the artist and listeners alike.
An uplifting outpouring of sweetness, positivity, and sublime euphoria, the song basks in the throes of that inimitable, one-of-a-kind union between partners. The chorus finds G Flip raising her voice to the rafters in a stirring expression of love's emotional and physical depth:
I would never lie
Now that you are mine
I'll never cross the line
It's just you and I
You and I
The result is as majestic as it is simply heart-warming: A soaring, glorious upheaval inviting all to embrace their loved ones and love itself.
---
As a companion piece, G Flip's "You & I" music video further connects the song to its LGBTQIA+ roots. The video features two couples, credited as Gane, Jones, Api, and Roshan. "'You & I' is a love anthem I wrote about my former queer relationship, so I wanted this portrayed in the visual," G Flip explains. "The song is about having that one person that you love so much that the whole world around you disappears."
'Cause you know I'd never touch nobody
I know it plays on your mind
But Miss, you know I got you
All these odds we'll defy
Though apart I would say you're mine
(Love you)
And you never left my mind
(Love you)
We fell back in the nick of time
Now I can't see life apart
I would never lie
Now that you are mine
I'll never cross the line
It's just you and I
You and I
That "You & I" is written around a former, rather than current relationship adds a sense of bittersweetness to the overall song, but it also makes it that much more meaningful: Love transcends individual relationships. It's a state of being we can all know and take part in, should we find that right person – whoever they are. Ultimately, this song screams love from the rooftops, and we couldn't ask for anything more.
G Flip spoke with Atwood Magazine about "You & I," love and romance, and more; dive deeper into this incredible artist and her outstanding music in our interview below!
And I will always pull through
As long as I am with you
Yeah, I will always pull through
You and I, you and-
And I will always pull through…
Stream: "You & I" – G Flip
A CONVERSATION WITH G FLIP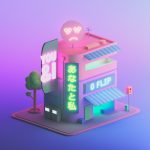 Atwood Magazine: Hey Georgia! I just want to start by checking in – how have you been faring throughout this pandemic?
G Flip: It started off great and I was really enjoying the down time and getting into a good rhythm with work. Then I went through a break-up and things got a little different. My mental health got pretty bad. But months have passed and I've put that mental state behind me, I'm keeping fit, getting good sleep and eating healthy J This week I've been getting a little fed up with the restrictions that are in place in Melbourne, Australia where I live. I just wanna go places and see people.
Your debut album About Us is now over a year old. How do you feel you grew as a result of releasing this album? Now that we're some time out from its release, how has your relationship with the album changed?
G Flip: Yeah I've definitely grown as an artist and my fan base has grown since the release. It was great to tour the album and have audiences singing every word!! My relationship with the album is healthy, I still love it and loved that chapter of my life, although my life and stories have changed substantially since.
Do any of your songs off the album continue to resonate with particular strength for you? If so, which ones and why?
G Flip: I always have and always will love the song "2 Million" on the album. It's been my favourite song since I wrote it and it's basically a wedding song, with wedding vows. I actually never played it live as I wanted to save it for my wedding day to be a really special moment, but since that relationship ended maybe I'll play it one day now!
Listening back with fresh ears, what are you most proud of (or impressed) about your debut album?
G Flip: I think I'll always be pretty proud of my first track "About You" 'cause that's the song that started my career and a track I made in my bedroom with minimal equipment and a lot of hours alone.
Are you still finding yourself inspired by the same themes that billow throughout About Us, or do you feel like you've moved on to other topics?
G Flip: I've moved on to other topics but I still have piles of songs that carry the same themes as About Us that didn't make the album, maybe they'll be released or maybe they won't. Now I'm writing about new feelings and experiences.
I thought "Hyperfine" was a really cool follow-up single – it felt so intense and in-your-face. What was it about the idea of "speaking your mind" that inspired this song's energy?
G Flip: The song's energy was inspired by me and my ex partner having little arguments and saying "it's fine" when it clearly wasn't. The drums, synth and guitar really drive that song.
You've written a few love songs at this point in your career. What makes "You & I" stand out, for you?
G Flip: All the love songs I've released so far have been songs about loving someone and not being with them but longing for it, while "You & I" is about having that person by your side and being hectically in love and wanting to scream it to the world. It's bittersweet that the relationship I wrote about has ended now, but it's a song that my fans, family, team and myself still wanted out in the world.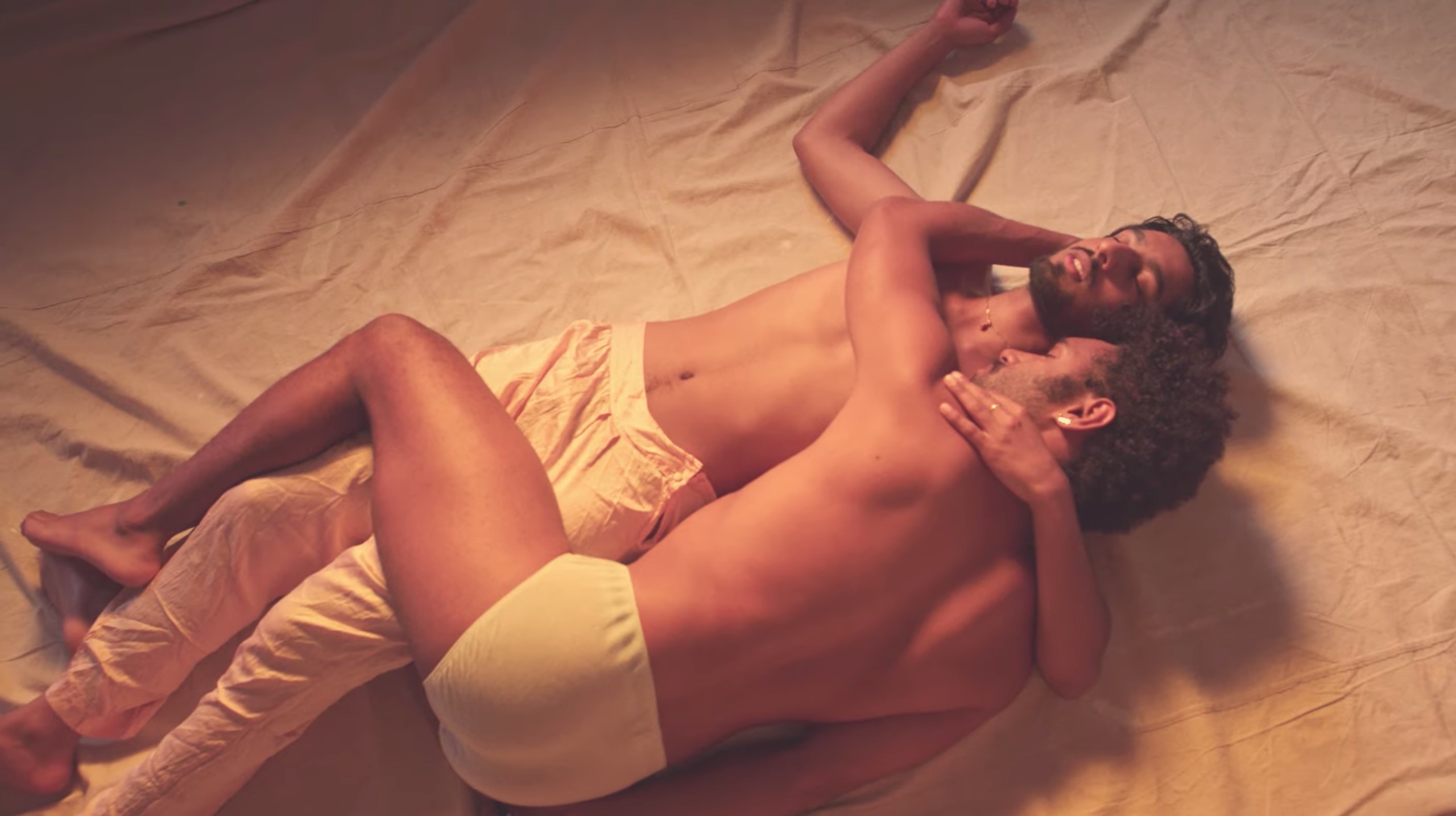 You've described this song as an "LGBTQIA+ love anthem." Can you dive deeper into this sentiment and what it means to you?
G Flip: This song reminds me of a highlight reel of me and my ex's best moments. Just two girls falling in love, traveling the world and feeling like we were the only two people on the planet. We never hid our love from anyone, didn't matter what country we were in or who was in our company, we loved each other proudly and boldly. Not everyone agrees with 2 women loving each other but we never gave a fuck.
One thing I really like about this song from the outset is its message: The idea that "you and I", this concept of togetherness and connection, is all that really matters in the end. Has being a part of a "you and I" changed your outlook on life?
G Flip: This song hasn't changed my outlook on life, but definitely as I've been in isolation getting videos from people jamming and singing and having a good time to the song has made me smile.
I really love the sweeping chorus line here – how you just seem to throw your voice and let it soar. Was this top line a particularly exciting one to write?
G Flip: Writing the topline came very naturally, I remember sitting on Bastian's (the producer's) staircase while he was building a beat and I just sang it into my phone. I originally couldn't sing that high 2 years ago when it was written but over 2 years I've been practicing and getting better with my vocals. I'm not a trained singer so I'm still learning to use my voice.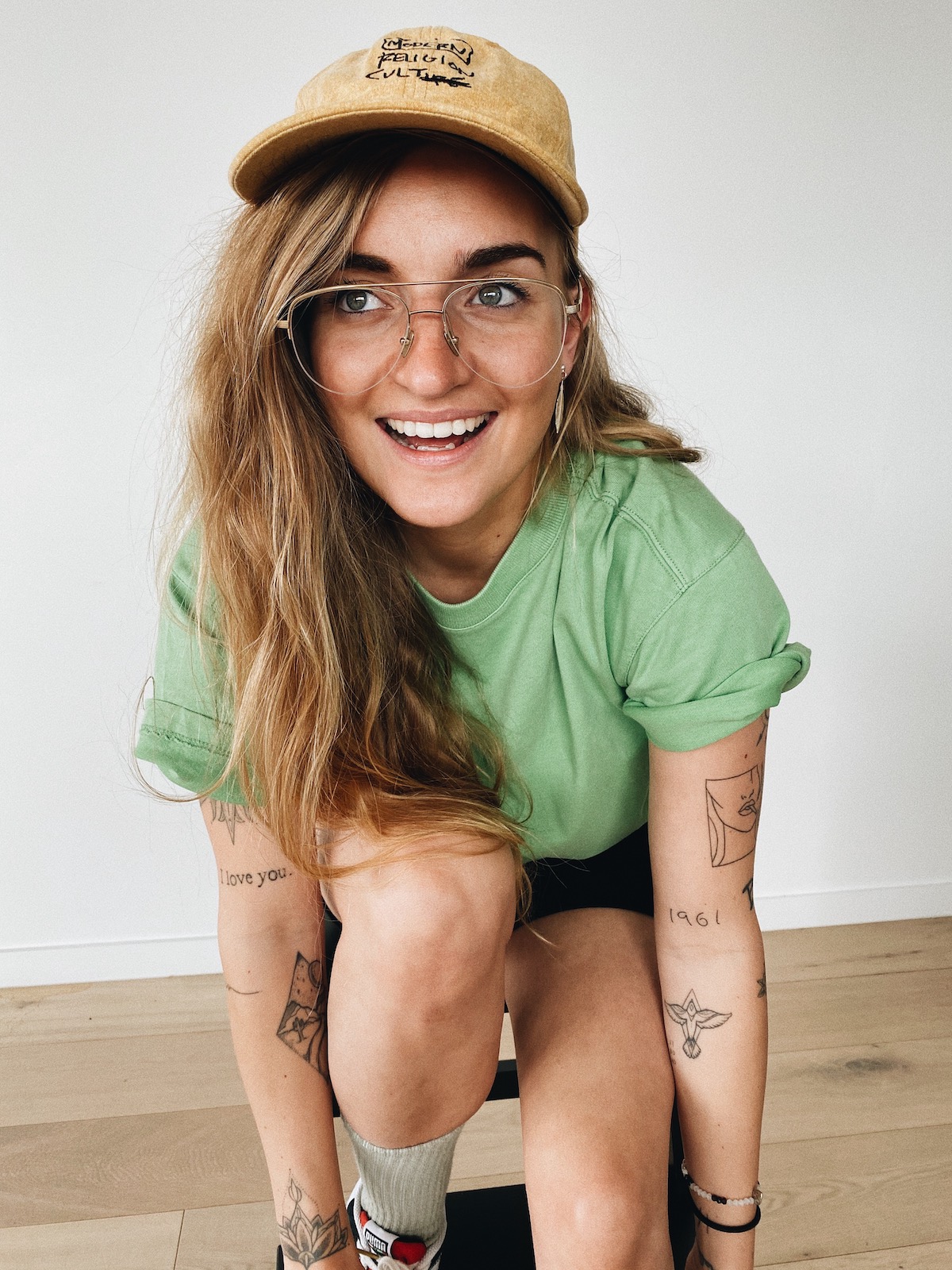 What do you hope listeners take away from "You & I"?
G Flip: I hope they have a person to sing it with, whether it's a lover, a friend, a family member or a dog. And I hope they scream it at the top of their lungs.
What are you most proud of about the new music you're making now, in your post-About You era?
G Flip: I think some of the new themes and stories excite me.
Are there any musical ideas or lyrical themes you're hoping to experiment with for whatever future singles or records are still to come? Anything that you've got your eyes and ears on lately?
G Flip: I've definitely written some songs about how I'm feeling in isolation and the break up I've been through.
Lastly, who are you listening to these days that you would recommend to our readers?
G Flip: Payday and Holly Humberstone!
— —
Stream: "You & I" – G Flip
— — — —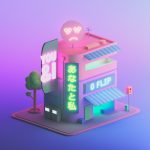 ? © 2020
:: Stream G Flip ::
---