Charlie Straw demonstrates his excellent songwriting abilities once again in his polished new indie pop anthem "Broken Paradise."
Stream: "Broken Paradise" – Charlie Straw
---
Singer/songwriter Charlie Straw has always been focused on compelling storytelling through his art. In his music, he sings about his unique life experiences, ranging from couch-surfing for weeks at a time, to working out of a basement in Thailand.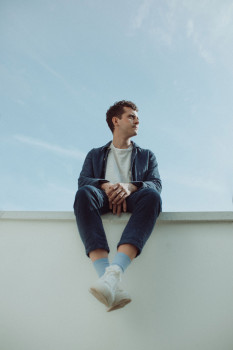 His attention-grabbing, narrative-driven songs have supercharged the UK-based artist to substantial success, finding him recently selling out three headline London shows as well as opening for major artists like James Bay and Marika Hackman. Straw has also gained some impressive stats on streaming platforms, accumulating over three million streams on Spotify and finding his releases charting in the Top 10 viral charts throughout Europe. Songs like 2016's "Water Flows" and 2017's "St. Ives" have become anthems of within the alternative and indie pop scenes.
Straw's single "Light Up For Me" recently became a new fan favorite: Opening with a simple filtered guitar melody that blends with his smooth vocals, the track explores the fragile beginnings of a relationship. Straw sings about letting his guard down and coming to terms with the profundity of love through metaphorical, sensory lyrics. Poetically, he portrays the beginnings of love as he compares his partner to "the frozen lake that cracks beneath [his] feet" and a "naked flame":
Cold, is it cold in here?
Is it cold or is it me?
And give my last breath just to see it freeze
You're a frozen lake that cracks beneath my feet
You're a naked flame and I am gasoline
"'Light Up For Me' is about that moment when you allow yourself to fall in love with someone," Straw explains. "I had never fully given myself over to love and I wrestled with it for a while, but this song is me letting go and moving away from that place of isolation."
---
Adding to an already impressive back-catalogue, Charlie Straw's latest release "Broken Paradise" takes on a more nostalgic tone.
Moving at a slightly slower pace, strong guitar hits and soaring vocals make "Broken Paradise" the perfect soundtrack for a summer trip or some other memory-making blissful getaway. Heavy with reverb, a series of mesmerizing guitar notes fill in the gaps between verses, adding to the overall sentimentality of the piece. Straw quickly builds the track into a thundering chorus, with emotionally charged lyrics and a catchy melody inviting listeners to sing along. Behind the vocals lie a wall of uplifting guitar chords and steady drums, calling back to the old-school sounds of the early 2000s. Furthermore, these elements support a raw, emotional vocal performance by Straw:
Wake me up on a quite night
To finally tell me what's going on.
Even though I knew, think I want to hear
What's behind all those hidden walls.
Build it up so time can let it go.
Don't fit this war on your own again.
We all get lost in no man's land,
Sometimes you just need a friend.
It's worth it. It's perfect.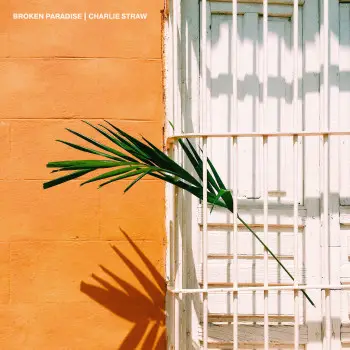 Atwood Magazine is proud to be premiering "Broken Paradise," Charlie Straw's brand new single (out everywhere May 3, 2019).
"As a person I'm very bad and processing emotions, but writing songs helps me make sense of things," the artist tells Atwood Magazine. "Often I dress up personal experiences in metaphors to make them easier to talk about, but sometimes the emotion is so raw that the words come out very direct. This song is definitely the latter…"
He recalls, "My girlfriend hadn't been well for a while and this is obviously really tough: Seeing someone you love in pain is the hardest thing in the world, especially when you don't understand how it feels and can't do anything to help. So I wrote this song to keep her spirits up and remind her that we'll get through it together… The process of getting the song to where it is now has been the most fun I've had with my music, and I now can't wait for it to be out in the world!"
Don't say you're leaving,
Because I'm holding on to a broken paradise.
I'll keep believing: I'm still here.
If you need healing,
Then I'll find a cure in a broken paradise.
I will keep fighting with love on the line.
Moving between areas of folk, pop/rock, and singer/songwriter, Charlie Straw is quickly becoming known for his masterful blend of radio-ready songwriting with A-level guitar performances that have already resulted in some truly memorable tracks. In a soulful mix of early Coldplay and James Bay, soaked in alt-pop, warm guitar sounds and impacting drum layers lies "Broken Paradise," a heartfelt song that is sure to be a new fan favorite for this spring and summer.
Stream "Broken Paradise" exclusively on Atwood Magazine!
Stream: "Broken Paradise" – Charlie Straw
— — — —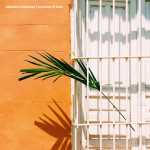 ? © 2019
:: Stream Charlie Straw ::