Life is a constant flow, a rushing push and pull of invisible forces outside our control.
Sometimes you are a desert,
a barren, dusty dream
and I'm a nomad, lost,
chasing your mirage
through the wind and through the heat
Looking back to the Young years,
it must've been late midnight
I saw the colors move, me and you,
it was clearer than a lightning strike
clearer than a lightning strike
It's like the currents out in the great deep blue
There's a force that is occurring, it's pulling me to you
It's like the currents, it's like the currents, currents
Listen: "Currents" – The National Parks
[soundcloud url="https://api.soundcloud.com/tracks/341429311?secret_token=s-hwMnJ" params="color=ff5500&auto_play=true&hide_related=false&show_comments=true&show_user=true&show_reposts=false" width="100%" height="166″ iframe="true" /]
---
Atwood Magazine is proud to be premiering "Currents," the latest single off The National Parks' upcoming third album, Places (independently out next week, 9/15/2017). Formed in 2013 by Brady Parks in Provo, Utah, The National Parks consists of Brady Parks, vocalist Sydney Macfarlane, guitarist John Hancock, drummer Cam Brannelly, and violinist Megan Parks. Their debut album Young introduced a passion for rich harmonies over bright acoustic instrumentation, with songs like record opener "Helsinki" and haunting closer "Wind & Anchor" putting Brady Parks' enchanting songcraft skills on full display. The band diversified their sound on 2015's Until I Live, embracing electronic instrumentation and intensifying on all levels whilst maintaining their trademark musical intimacy.
From what we've heard so far, Places promises to find The National Parks continuing their upwards ascent. Lead single "Places" and the soul-stirring "At the Heart" suggest that Brady Parks has pushed himself farther on this record than ever before, both musically and topically. Contributions from band members seem to be at an all-time high as well, with each instrumentalist taking on more responsibilities to carry melodies, harmonies, rhythm and more.
A personal ballad with an unceasing drive, "Currents" is a warm ode to passion and perseverance.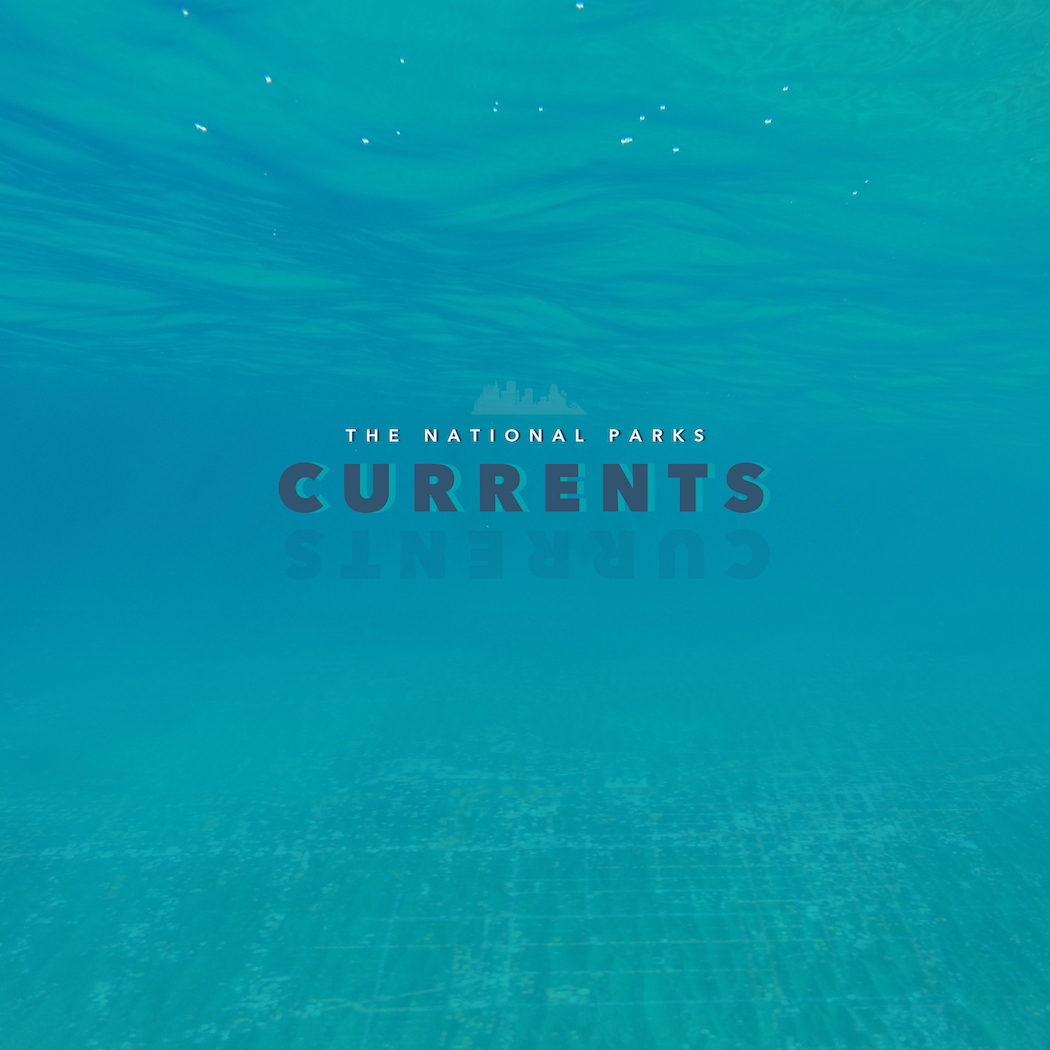 Sometimes you are a city,
some far off distant land
and I'm a tourist lost and I can't talk,
'cause you'd never understand
but I think of when the clouds turned,
they tried to tear us apart
the only way out is through
and when it comes to you
a tornado can't take my heart,
nothing can take my heart
"In a really general sense, 'Currents' is a song about having a strong pull or attraction to something that seems elusive," explains The National Parks' founding member Brady Parks. "Just about everyone probably has their own experiences with something like this but what inspired me to write the song was actually some reflection on the band itself. We've been making music as The National Parks for about five years and that has come with a lot of ups and downs. Occasionally, the doubt about a truly independent band 'breaking through' gets very real and very heavy. I've legitimately wondered at times whether we could keep going as a band. But there have been so many amazing moments (almost all of them involving fans being impacted by our music in one way or another) and those serve as reminders for the real reason behind pursing this dream. This is one of the songs I am most excited to share with the world."
It's like the currents out in the great deep blue
There's a force that is occurring, it's pulling me to you
It's like the currents, it's like the currents, currents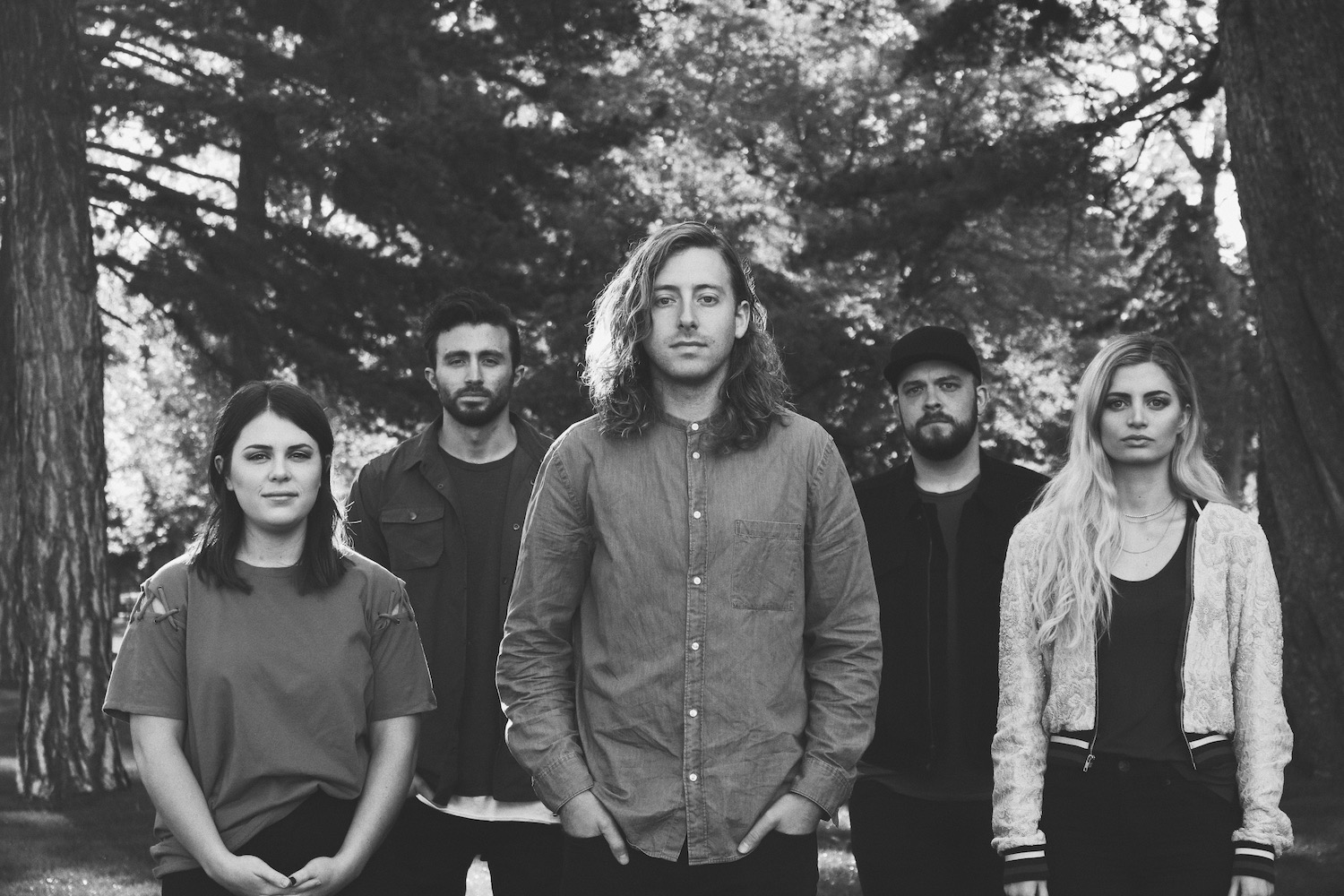 No matter what obstacles we face, we keep moving, pushing, fighting, thriving. Life is one big ocean; we are at the mercy of its waves, but we are in charge of our own reactions. When we submit ourselves to our overarching realities, we can recenter ourselves and get back to what matters most.
Join The National Parks and let the "Currents" take you, exclusively on Atwood Magazine. New album Places is out everywhere 9/15/2017!
— — — —
photo © 2017
:: The National Parks Tour ::
9/8 – Las Vegas, NV – Hard Rock Cafe
9/9 – Ogden, UT – Givestock
9/14 – Phoenix, AZ – The Rhythm Room
9/18 – Los Angeles, CA – Resident DTLA
9/20 – San Francisco, CA – Bottom Of The Hill
9/22 – Rexburg, ID – BYU Idaho
9/27 – Portland, OR – Bunk Bar
9/28 – Seattle, WA – Tractor Tavern
9/29 – Spokane, WA – The Bartlett
9/30 – Missoula, MT – Top Hat Lounge
10/7 – Salt Lake City, UT – The Depot
10/13 – Atlanta, GA – Vinyl
10/14 – Charlotte, NC – The Evening Muse
10/16 – Carrboro, NC – Cat's Cradle
10/18 – Vienna, VA – Jammin Java
10/20 – Boston, MA – The Middle East
10/21 – New York, NY – Mercury Lounge
10/23 – Louisville, KY – Zanzabar
10/25 – St. Louis, MO – Blueberry Hill
10/27 – Denver, CO – Globe Hall

---
:: Listen to The National Parks ::
[soundcloud url="https://api.soundcloud.com/users/42599192″ params="color=ff5500&auto_play=false&hide_related=false&show_comments=true&show_user=true&show_reposts=false" width="100%" height="450″ iframe="true" /]