Cumulus celebrates love's ease, warmth, and wonder in her dazzling "Sunbeam," a radiant and resounding outpouring from the heart and the lead single off her highly anticipated third album, 'Something Brighter.'
Stream: "Sunbeam" – Cumulus
---
The way you love me, it gets into my bloodstream…
From the outside looking in, love is mystical and mysterious – but it doesn't stay that way forever. Once you're in it, love just makes sense: It's simple, it's natural, and yes, it's even easy. You put the work in, and often times, you get what you give. Washington-based Cumulus celebrates love's ease, warmth, and wonder in her dazzling new single "Sunbeam," a radiant and resounding outpouring from the heart. Whereas so many other songs find a reason to be wary or uncertain about love, this song is all in, and we wouldn't have it any other way.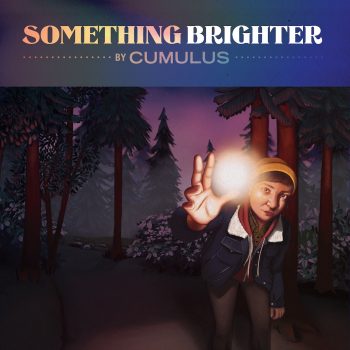 When you met me I was
Lost in a spinning wheel
Staring at the cracks that lined the wall
I couldn't find the light to
Illuminate it all
Spinning tired in my own mind
I still go there from time to time
When you're next to me
It's like I'm sleeping in a sunbeam
Oh the way you love me
It gets into my bloodstream
Atwood Magazine is proud to be premiering "Sunbeam," the lead single off Cumulus' forthcoming third album Something Brighter, out October 21 via Share It Music. The musical moniker for Bellingham, Washington-based singer and songwriter Alexandra Lockhart, Cumulus has established herself in recent years as a harbinger of energizing, contemplative indie pop and rock over recent years.
Something Brighter follows 2013's debut album I Never Meant It to Be Like This and 2018's sophomore LP Comfort World, which we previously hailed as "a record bursting with energy and fiery flavors." In premiering Comfort World's opening track "Sing to Me," Atwood praised the song as "a raw, transformative piece" and "a stirring breakup anthem full of heartbreak, resolve, hope, and passion."
Four years later, heartbreak is the last thing on Lockhart's mind. Following the end of her last album campaign, she fell in love with her now-husband and moved from Seattle back to her college town of Bellingham, Washington. "Sunbeam" is a reflection of this special time in her life – a time when the chaos and tumult of her surroundings was balanced out by a peace and tranquility within.
"'Sunbeam' is probably the purest love song I have ever written, or at least it is the first time that I have written and released a song in the throes of love," Lockhart tells Atwood Magazine. "Not looking back longingly, not heartbroken and missing something, just in it, appreciative, feeling wrapped in safety and reflecting on all the time I spent wondering if I'd ever find it. Finding your person is such a wild journey. I come from a family of divorce, and I think I built up some walls and codependent notions in my pursuits of young love as a result, and my journey with partnership wasn't always healthy."
"This is a song about the realization that when you do meet the right person, it's not complicated. It's easy. It's not that it doesn't take hard work, but it doesn't feel like work. I also wrote this song in pandemic times, and wanted to write something to document how good this person makes me feel, how grateful I am to have them next to me."
True to its name, "Sunbeam" is sonically and emotionally radiant.
Lockhart sings passionately over a bed of gentle synths, bustling drums, and driving guitars. "I thought growing up that love was supposed to hurt," she admits. "I thought I had to fight for every word." The pre-chorus and chorus offer a moment of uplifting optimism and resolve: "Then you walked right in and made it look so damn easy; I didn't know what I deserved. When you're next to me, it's like I'm sleeping in a sunbeam."
I thought growing up that
Love was supposed to hurt
I thought I had to fight for every word
Then you walked right in and
Made it look so damn easy
I didn't know what I deserved
I didn't know what I deserved
Cumulus' music video, directed, shot, and edited by her bandmate Sébastien Deramat, captures the same butterflies we feel from her lyrics.
"The person and subject of my song is now my husband!" she exclaims. "Which is also wild! Bradley (Lockhart) is an artist himself and always excited to help me with my creative vision, so I tapped him and my bandmates Sebastien Deramat and Tom Fitzgibbon to help me bring a video to life. We wanted it to be easy to shoot in one day, not too expensive, and most of all just fun."
"I told Sebastien (aka: Seb) that I pictured a scenario where I meet a stranger randomly, and immediately know that the rest of my plans for the day are canceled. New plan for the day: Get to know this person. A few weeks previously, I was on a friend date with a neighbor of mine, and after dinner in Bow Edison we drove through the beautiful winding roads in the county and stumbled upon a yard filled with driftwood sculptures of dinosaurs, elephants, scorpions and creatures. We parked the car on the side of the road and immediately got out of the car to look at the sculptures, The artist, Joe Treat, came out of his house and said "watch out for my Alligator!" And I instantly wanted to be his friend. We chatted about how he discovered this creative hobby and how much he loves seeing people stumble upon his work."
"Flash forward a few weeks later: Seb and I were brainstorming locations and where we should film the video, and I said, "I know a guy who has a yard with crazy wooden dinosaurs?!" From there, Seb wrote an outline, and we had a loose concept and went with it. I called Joe Treat the morning of filming and he said, "sure come on over!" We knew we wanted to drive the Chuckanut Highway, we knew we wanted to end up at Locust Beach in Bellingham because we'd spent time in this crazy beach shack before, drinking beers and hanging out. We borrowed my dads truck, and spent the day basically just having a blast in the perfect weather, running around and pointing at all the beautiful scenery around us. Maybe the plot gets a little lost, maybe it's strange to think of two strangers meeting at a driftwood elephants rear end, but at the end of the day, I think it just captures joy, love, and the beauty of the Northwest."
'Sunbeam' is probably the purest love song I have ever written, or at least it is the first time that I have written and released a song in the throes of love.
Done right, love really does make you want to shout from the rooftops – and that's exactly what Alexandra Lockhart does throughout "Sunbeam," a wondrous encapsulation of love's beauty and an exciting, impassioned look at what's to come for Cumulus. With her third album Something Brighter set to release in late October, Cumulus is inspiring us to look up and soak up the good in life. In short, "Sunbeam" is one more reason to smile.
Watch the music video for "Sunbeam" exclusively on Atwood Magazine!
When you're next to me
It's like I'm sleeping in a sunbeam
Oh the way you love me
It gets into my bloodstream
I don't need that much anymore
Let's just lay here on the floor
— —
Stream: "Sunbeam" – Cumulus
— — — —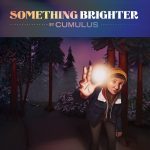 ? © 2022
:: Stream Cumulus ::
---