A raw, transformative piece, Cumulus' "Sing to Me" is a stirring breakup anthem full of heartbreak, resolve, hope, and passion.
— —
Maybe some endings are actually beginnings – for ourselves and the growth we need.
Seattle indie rock/pop outfit Cumulus opens her second album with a stirring breakup anthem full of heartbreak, resolve, hope, and passion. A raw, transformative piece, "Sing to Me" begins by trying to mend a broken relationship; ultimately, it develops into a refreshing reflection on renewal, healing, and moving on. The emotion, power, and resonance of this song shine bright in Cumulus' "Sing to Me" music video, which Atwood Magazine is proudly premiering today.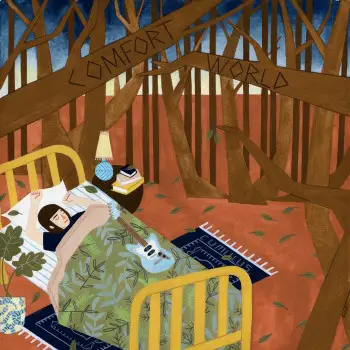 The smoke here has been lingering
Since 2002
You're sitting here across from me
And all I want is you
To tell you how I really feel
We don't have to break
this to know it's real
We don't have to break this again.
Hailing from the Emerald City, Cumulus is the musical project of Alexandra Niedzialkowski, who together with band members William Cremin (Keys, Guitar and Vocals), Sébastien Deramat (Guitar), Stanley Kim (Bass), and Tom Fitzgibbon (Drums), crafts a dynamic and infectious indie pop sound. The opening track off Cumulus' sophomore album Comfort World (released September 28, 2018 via Trans- Records), "Sing to Me" is an ideal introduction to a record bursting with energy and fiery flavors.
"I think instrumentally it turned into a really driving song, and a perfect way to start the album," Cumulus (Niedzialkowski) explains. "It has a little bit of all the things that make me so proud of this record – really catchy melody, a great guitar solo, heart felt lyrics- it sums up all of the things I strive for in my sound in one song."
"Sing to Me" unravels the authentic pain of a relationship's breakdown line by line.
"This song was inspired by real moments in a past relationship where we were constantly on and off," Cumulus explains. "At one point we got together at a bar to reconnect, and I went there completely misreading all of the signals. I thought there was going to be a conversation about getting back together, I thought he was going to apologize about how he had hurt me, but instead he just wanted to tell me about his new girlfriend and how great he was doing. I was devastated. I'll never forget the bar in that moment, the way it looked and where we were seated. I ran out of the bar just crying. I'd never wanted to throw a drink on someone so bad in my whole life."
She continues, "A while after processing how it all went down, I started to write about it. I wanted there to be growth in the song, so the chorus became a melody but the words would change. I reflected on how when I was a teenager in Seattle, smoking was still allowed indoors. That is where the first line came in. I just wanted to tell them how I felt, I wanted them to talk to me. The second verse is the realization that the way we used to communicate didn't work anymore. When you become close with someone, they understand more than just your words. They understand your facial expressions, your moods; everything speaks words even when there aren't any. When you grow distant, life gets in the way, and blurs those lines of communication. We were both musicians so I thought if there was any way we could still hear each other, maybe it would be music. That lead to Would you sing to me?… By the end of the song, I am learning to accept that it is time to walk away. I learned that I am the type of person who keeps trying to push through, way past when it's time to call it. I convinced myself that if a relationship was hard, that just meant I had to work harder. Walking away, and/or letting someone else walk away, can be the hardest thing to do."
Walking away, and/or letting someone else walk away, can be the hardest thing to do.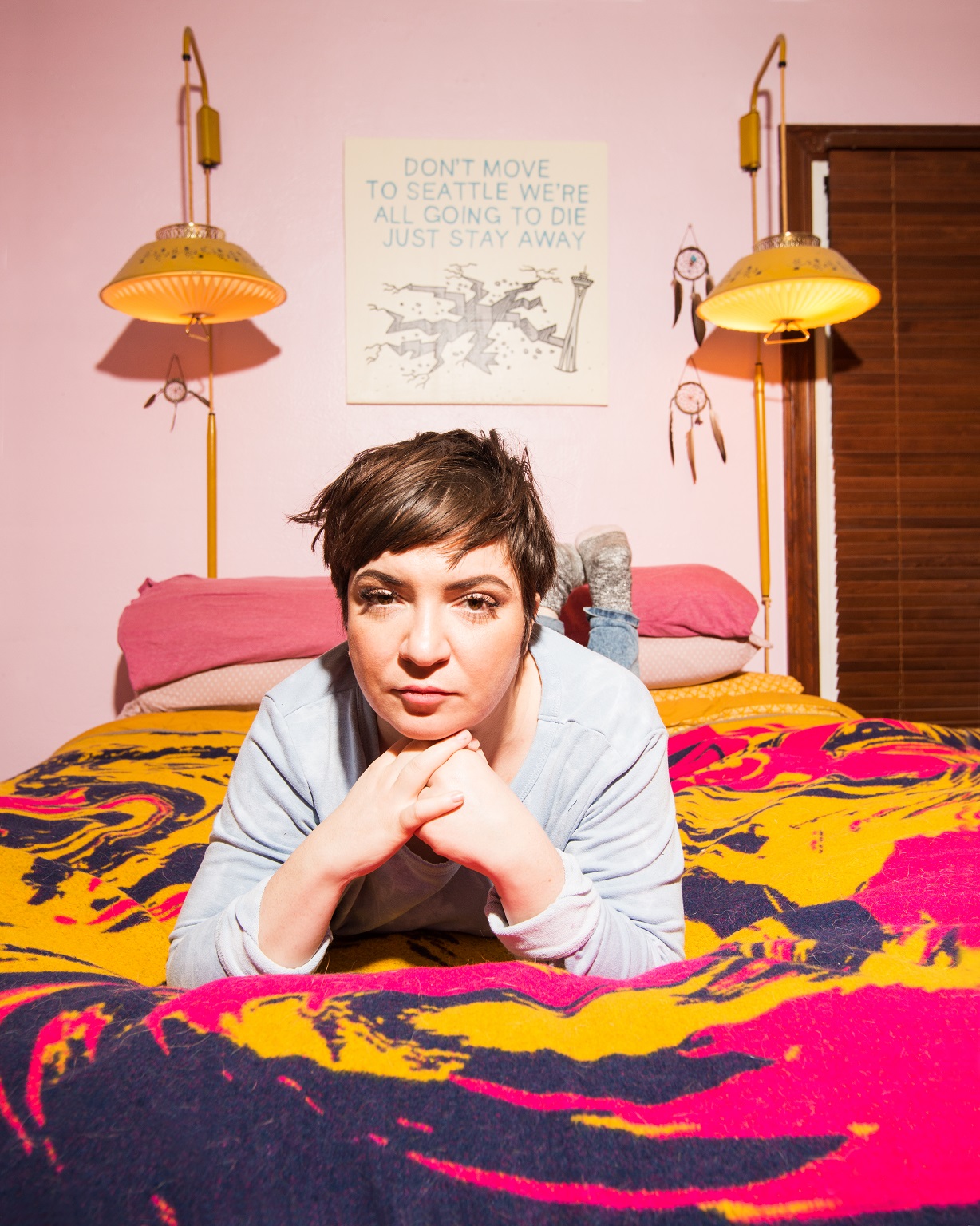 You say you met somebody else
But you won't give a name
I should have known better
Than to bet the odds that we could be the same.
And where do you find the words
That you really want to say?
And how do you find a receiver,
When the noise gets in the way?
Will you sing to me…
Directed by Micah Knapp, the "Sing to Me" music video depicts toxic communication and relationship breakdowns with stunningly relatable accuracy.
Cumulus explains, "I think lyrically the song is so explicit, so it felt really easy to come up with a music video concept. I was describing my ideas for the music video with my band, and my band mate/guitar player Sebastien Deramat said it would be really funny if I was doing karaoke to my own song. This tied in really well with my concept of a girl kind of pouring her heart out to a guy, and it made for some humor in a heartbreak song. I called up the director, Micah Knapp, with a setting and a plot and we went from there. Micah was amazing to work with because he was able to take everything from my vision and make it happen. He and his crew really pulled off some miracles in this video."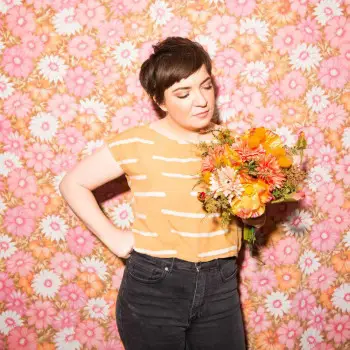 The man has our attention throughout the video's first half, until Cumulus grabs the microphone and assumes control. From there on out, she's the center focus. "Basically the first half of the video is me trying to get a guy's attention. I'm reading him a letter confessing my love, I'm trying to tell him how I really feel, but he's rejecting me at every turn. I see that the karaoke is happening and I grab the mic – and in that process, I start to have fun and realize that the whole room is having fun with me. By the end of the video, I start to see all of the love and support that is all around me if I just open myself up to it, and stop focusing on the people that I can't change. That is what this song is all about- learning when to walk away. Maybe some endings are actually beginnings – for ourselves and the growth we need."
"Sing to Me" is a lesson in love, in humanness, and in humility. In closing one door, Cumulus opens a new one full of excitement and possibility. Stream "Sing to Me" exclusively on Atwood Magazine, and be sure to listen to Cumulus' full second album Comfort World — out now!
I know it's just a code
We use to get along.
We used to have such better ways
We didn't need words at all.
My legs don't when to march on
And when to take a pause
To breathe in deep, count to ten,
And mourn the things we've lost.
Stream: "Sing To Me" – Cumulus
— —
— — — —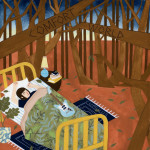 ? © Sarah Cass
dir. Micah Knapp
:: Stream Cumulus ::