Every Friday, Atwood Magazine's staff share what they've been listening to that week – a song, an album, an artist – whatever's been having an impact on them, in the moment. This week's weekly roundup features music by Jack Garratt, Chromatics, King Krule, Great News, Marina Kaye, Jeremy Zucker, Julian Lamadrid, Christian Lee Hutson, Gorillaz, Rags and Riches, and Jethro Tull!
— — — —
— —
:: "Time" – Jack Garratt ::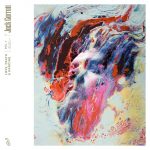 Jack Garratt's long-awaited return is just as powerful, meaningful, and spectacular as we could have imagined. Released this week, "Time" arrives (alongside "Mara" and "Return Them to the One") as the first of three tracks taken off Garratt's forthcoming sophomore album Love, Death & Dancing (out May 29 via Island Records). "Why is it not enough to be fine?" Garratt asks within the song's first seconds, his emotive voice aligning with effusive, jumpy keyboards and frenetic guitars. A groove sets in as he begins a rhetorical pondering of big, existential topics for which he will never find a satisfying answer: "You're overthinking, in a rut and terrified of giving in to who you are and losing your mind," he continues.
Now everything you think you know
Of your design
Is trembling at the edges
You're not alright
Afraid to look inside yourself
Afraid you'll find
That an hourglass is just a glass
With sand inside
But time is on your side
At five and a half minutes in length, "Time" is demanding of its listener in more ways than one. An uptempo, pulsing track, the song encourages us to move and shake while we confront demons of self-doubt and inertia. A very personal, intimate song taken from what promises to be a very personal and intimate album, "Time" is a window into Garratt himself – of the depression he struggled with in the wake of his critically-acclaimed 2016 debut album, of the pressure he put upon himself and felt from others, and of the journey that took him from this dark space, into one that was perhaps a little brighter and healthier for the soul.
Garratt doesn't claim to have the answers, but in "Time," he's certainly asking the right questions – and in some ways, that's what matters most.
---
:: "TOY" – Chromatics ::
Chromatics are no strangers to pulsating synths and electronic melodies, all wrapped around with lead singer's Ruth Radelet's dulcet tones. With their latest single "TOY," the band further embraces their danceable and intoxicating sound by diving into a cinematic exploration of forgetting those who hurt you, despite possessing strong feelings of love towards them. Keyboard strokes and bustling drum machine beats all coalesce into a shimmering listening experience that fits perfectly for those late-night stargazing and introspective moments.
---
:: "Alone, Omen 3" – King Krule ::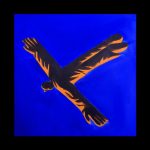 Just in time to pull you out of the dark depths of your seasonal depression, "Alone, Omen 3" is here to remind you that pain is only temporary. Although slathered with harsh, distorted guitars that echo in the distance, the song's content sends a lighthearted message to those sinking into their own despair: while intense loneliness can feel isolating, you're not alone. In a statement about the song King Krule writes, "I felt like I had gotten out of a dark place, and I was on a high. I appreciated the depression… but I also liked how I felt better in the here and now." Krule's distinctive deep voice is reassuring and comforting as he speaks to a collective emotion that feels deeply personal.
The ache and thunder in the storms of your mind
Soak it in, for the rain will pass in time
Nothing wrong in sinking low
In the omen to paradise
You're the ghost they put aside
But don't forget you're not alone
Sometimes you're stretched
But don't forget you're not alone
Sometimes you're stretched
---
:: "Greedy Little Thing" – Great News ::
This Norwegian band really are Great News: A rollicking indie rock number a la COIN and Bad Suns, "Greedy Little Thing" is a high-energy outburst ready to be played on blast. The euphoric guitar-driven song arrives as the lead single off Great News' upcoming second album Now and Them, due out April 17th. Described as an "anthem for today's youth culture," "Greedy Little Thing" finds an engaging way to talk about minimalism and materialism without sounding preachy or coming off holier-than-thou. At the heart of it are three guys trying to live their best lives and help everyone else live our best lives in the process. For me, I don't even need to know what "Greedy Little Thing" is about in order to enjoy it; it's the kind of song that billows with an undeniable effervescence, radiating intent off buoyant guitar riffs, spunky vocals, and everything in-between. Go give this song a listen, and find yourself a reason for smile.
---
:: "The Whole 9" – Marina Kaye ::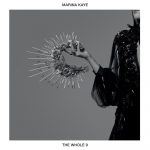 After laying down a firm foundation for success over the last few years, boasting a well-earned hundreds of thousands of Spotify monthly listeners and fans across her social medias, Marina Kaye has her audience on the edge of their seat with the release of her first single of the year, "The Whole 9." Continuing with a more modern electronic undercurrent from her last track, "Twisted," "The Whole 9" sees Marina Kaye venture into mid-tempo territory with a driving bassline and steady percussion centred around highly emotive lyrics.
Delving into her difficult upbringing and the emotional baggage it has left her with, Kaye's dynamic range is on full display in this track, with some incredible vocal ornamentation taking focus. It's a melodic journey that sees Kaye navigating the waters of being an adult and the constant challenges that arise, while carrying forward all the momentum she has built up to this point. Be sure to stream "The Whole 9" everywhere now!
---
:: "always, i'll care" – Jeremy Zucker ::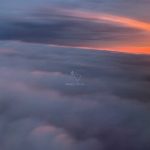 Jeremy Zucker's first release of 2020, "always, i'll care," brings warmth, light, and nostalgia. Reminiscing someone in his past that will forever hold a special place in his heart and the all-around pleasantly simplistic production, is the perfect song on a snowy day. The track is written with friend and frequent songwriting collaborator, Danny Rakow, with Zucker's signature sound shining once again.
---
:: "Cigarette" – Julian Lamadrid ::
Today Julian Lamadrid unleashes "Cigarette," a song which embodies an dazzlingly euphoric energy. The track's effervescent production perfectly compliments the yearning lyricism, which is unsurprising given the fact that Julian self-produces all of his own music. Fans of The 1975 will naturally gravitate towards Lamadrid, but with this song he does more than enough to stunningly showcase his own distinct personality and sonic stylings.
---
:: "Lose This Number" – Christian Lee Hutson ::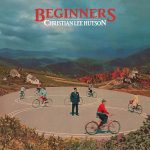 On the second track released from his long-anticipated debut album, Christian Lee Hutson tracks down forgiveness with a vengeance. On the Phoebe Bridgers-produced "Lose This Number," Hutson draws from the same realm of intense sadness that his producer does on her own songs. Hutson dwells on a breakup, while taking both the song's narrator and subject. It's hard to tell if the chorus "lose this number" is being told to him or him telling himself, but it's ever haunting.
---
:: "Momentary Bliss" – Gorillaz ::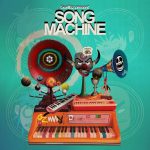 Another genius creation from the minds behind Gorillaz (Damon Albarn and Jamie Hewlett), "Momentary Bliss" is the start of their new creative album project Song Machine. Never a band to shy away from genre-bending, the track blends rap (with slowthai dropping bars on the verses), electronic synths and a slight rock influence from the band Slaves.
Albarn, per usual, voices the character of 2D in the song as well.  The first tease to their new album endeavor is labeled as episode one on YouTube. With more tracks presumably to be dropped from Song Machine, and half of the band having a reign in the past Britpop scene, it will be interesting to look forward to who else they collaborate with next.
---
:: "Edge of Time" – Rags and Riches ::
In a world where we put the best versions of ourselves online, it's easy to get lost in the self-comparison, it can set you on a downward spiral with your motivation or confidence taking much of the hit. Amongst this noise, Rags and Riches' MO of their latest track "Edge of Time" is a simple antithesis, an extension on the "Carpe Diem" ethos if you will, with lyrics that display the concept into various memorable and uplifting platitudes,
You gotta live to be alive
To be alive you gotta live your life
Rags and Riches execution of their message is delivered in an anthemic pop rock stylings, with irrefutable catchiness. Some days you need a little bit of fire in you, and this track could be it.
---
:: "The Witch's Promise" – Jethro Tull ::
Every commentator on the music industry has a base of operations of sorts, genre-wise. It's true, sometimes critics are people too. And as much as I would like to blast the newest music through my recent night shift schedule, I find classic rock is the cure-all to the crawling arms of the clock. The two bands of choice have been the Grateful Dead, courtesy of the Professor's Deadpod on Spotify and Ian Anderson's Jethro Tull records. And while I can't find myself the strength to add a whole set of live Dead to this week's roundup, I can name a handful of Tull cuts, nay records, to suggest. In my car, I've been listening to The Minstrel in the Gallery religiously. At home, I'm quite partial to Songs From the Wood, but at work, I've found myself wont for Living in the Past.
In particular "The Witch's Promise" is the song which cements the band's transition from the Sixties psychedelic blues milieu, to a progressive folk rock axim that attempted to craft a more "British" sense of rock and roll, much in the same way Monty Python's Flying Circus was a more British take on skit-based comedy. And really the synchronicities between the Python's blatant disregard for established norms and embracing of the nonsensical is akin to Ian Anderson's own attempts to fuse renaissance bardry into a modern auteurism of rock and roll. The flutish entrance will leave listeners wondering if Tull is a rock outfit or a ren-faire costume. To answer the question with a question: why not both? Violin sections, a minimal rhythm guitar and motley percussion dance the line like a maypole, spinning tales of Puckish witchery and mischief in a way that no other contemporary could.
— — — —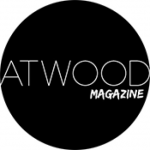 ---
:: This Week's Features ::