Daddy's Beemer, a rock band from Charleston, SC, make an exciting mark with their first full-length record, 'Denmark' – twelve tracks that interweave brazen honesty with fun live-show energy.
— —
Since forming in 2016, Daddy's Beemer have been making sonic waves throughout the Southeast. Comprised of Brady Sklar, Wesley Heaton, and Dan Fetterolf, the indie rock band show no signs of slowing as they release their first full-length record, Denmark, out July 24, 2020.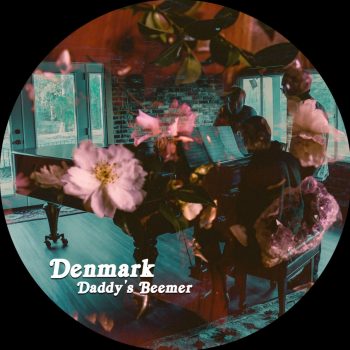 Now based in Charleston, SC, Daddy's Beemer originally began in tandem with a DIY venue in Clemson, SC, sparking a music scene where there previously wasn't much of one. In those beginning years, they helped make up the house band at said venue, Pablo Generation, and their first two EPs, Daddy's Beemer and Pucker served as college class projects. After graduation and a brief stint in Charlotte, NC, the band has found a home in Charleston as well as ample time to make a captivating album that is just as cohesive as it is diverse.
Denmark, named after the small South Carolina town where they recorded the album, is twelve tracks fleshed out over the course of two years. Working closely with their producer, Preston Dunnavant, Daddy's Beemer was able to make Denmark sound wholly like themselves. There are songs that capture the excitement of leaving, like the sunny opener, "California," songs that reflect on returning, like the nostalgic "Come Around," and songs that echo a sentiment of home, like the synth-filled "Amethyst," featuring Jamie Gray. Every moment on the record interweaves brazen honesty with fun live-show energy, forecasting an exciting tour for Daddy's Beemer once it's safe to be on the road again.
On a Saturday afternoon in May, Atwood Magazine spoke with Daddy's Beemer, their live drummer, Brandon Gallagher, and their producer, Preston Dunnavant, as they all spent the day in their beloved Denmark cabin. To hear about the intricacies of Denmark and what the band has been up to in quarantine, read our conversation below!
A CONVERSATION WITH DADDY'S BEEMER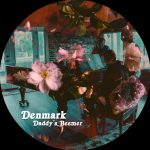 Atwood Magazine: So Daddy's Beemer came together in Clemson, SC, where there wasn't much of a music scene. Did you expect to kind of pioneer that in your time there?
Wesley Heaton: Yeah, there wasn't much of a music scene whenever we started there, but I had seen music scenes pop up in college towns before and I thought it was possible to do it. So we started a little house show venue called Pablo.
Yeah! I heard about that right as I was leaving Clemson, unfortunately.
Wesley: Aw yeah, it kind of came on really quick. All these bands came over once, and we were one of them—because we needed a house band to play in the basement when touring bands came through. We didn't really expect it to happen the way it did, but it's all been very fun.
It was exciting for me to see that pop-up, even in hindsight. I'm sad I missed that aspect of Clemson! And now you're based in Charleston where there is quite a bit more bands and venues around. Has that kind of shaken up the way you've made music?
Brady Sklar: The way we've made it? Maybe some, in the way that we can get more opinions from other musicians. We all kind of share our music with each other. When we were one of the only bands in Clemson, we didn't [have as many] people around.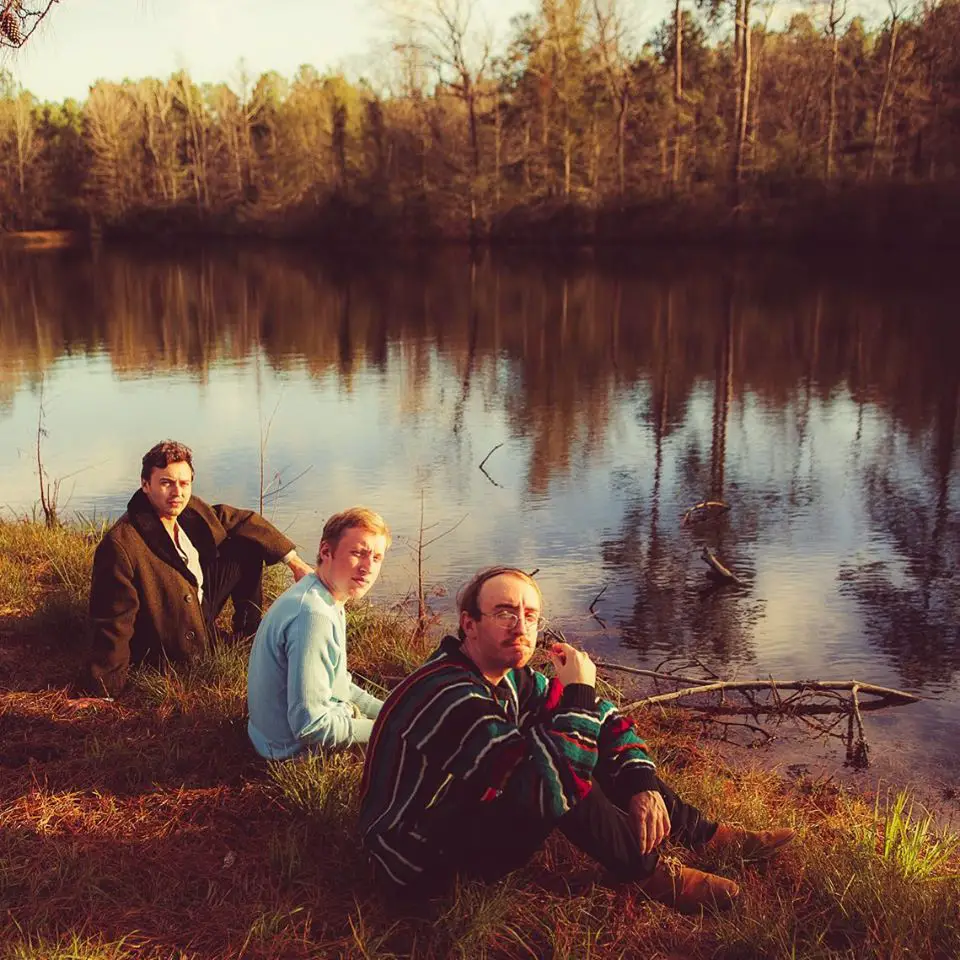 It's nice to have access to other bands nearby. And you're getting ready to release your first full record, Denmark, on July 24 —congrats by the way! What was the process of making Denmark like in comparison to your past singles and EPs?
Wesley: Yeah, our first two EPs were school projects, so we had a hard deadline to get them done. Like the first EP (Daddy's Beemer) was my senior project, so we had to get it done by the end of the semester or else we failed [laughs]. This project, we've been able to take as much time as we wanted, so the ideas are a little more fleshed out; it's more of an album than an EP for sure.
Yeah, one thing I noticed is that the songs are all super cohesive. I was listening with good headphones and picked up on all these sonic intricacies that were embellished in. Were you guys listening to anything in particular when you made Denmark that influenced the sound?
Brady: Hmm.., what were we listening to? There have been specific times where we were like, "we gotta use that!" Like when we made our song "Joan" we were specifically listening to Mercy Mercy Me by Marvin Gaye, and [we spent] an extended period of time messing with that where we tried out different things we still use. Like we'd use the bongos and woodblock sounds. So instead of just being a drum, guitar, bass band, we'd add all these little things that fill up a song. [We were listening to some] songs like that, where you kind of dig into what fills it out and what brings groove into a song.
Dan Fetterolf: Yeah, I think we definitely carried that influence into some of the songs on Denmark. Like we tried to put bongos on "Amethyst." Bongos are on a lot of the record, I feel like. And that was all from Marvin Gaye. I remember specifically listening to Hala when we were recording "Dancer." We went out to SXSW and hung out with a lot of artists that probably influenced us, like Nordista Freeze and Hala.
Brady: I feel like the biggest influence is probably all the other bands we've performed with because we've been doing a lot of shows and that's probably the music we ingest the most
For sure, that's cool to be influenced by your friends, inadvertently.
Brandon Gallagher: Yeah, I don't really write much of the songs, but I've hung out with the boys and watched them show new songs to other bands they hang out with at like dinnertime, and it's really cool.
Wesley: Yeah, our community is definitely a big influence. Jamie Gray is on one of the songs, and she wouldn't have been on the album if we didn't move to Charleston.
Listen: "Dancer" – Daddy's Beemer
Lyrically, I noticed a running theme is the push and pull between staying and leaving, whether you're referring to a person or a place. Was that a theme you were consciously running with at the beginning, or did it happen more over time as the album came together?
Brady: When I was writing the lyrics, they were over the course of at least a year. We wrote "California" probably 1.5-2 years ago. And then "Dancer" was written within the past couple months. I think a lot of those themes come out because, in the past year and a half, we all three moved from Clemson, to Charlotte with our significant others at the time, living in a townhouse, and then we all moved to Charleston together. So if there is any theme, even subconsciously, of leaving and push and pull with people, that's probably where a lot of that is coming from. That's always been a theme to me, the tug of being with someone, without someone, in or out of a certain place.
I can see how that really came through, and I liked the running theme throughout. As well as the ''Seigh'' tracks - Seigh I, Seigh II, Seigh III - I feel like they really glue the album together. How did that concept come up?
Brady: [laughs] You should talk to Preston about that.
Preston Dunnavant: Brady called me at work one day, I was on a stagehand job and I just scooted away for a bit and we talked about how to include "Seigh" on the record. Because we liked the song, but it was like seven-and-a-half minutes long.
Ah, so it was one song originally?
Preston: Yeah. We wanted an interlude, but we didn't necessarily want it to be seven-and-a-half minutes long. Brady and I got the idea to split it into three different parts, and I thought I could do some sound design at the beginning. And I think it breaks the album up pretty well.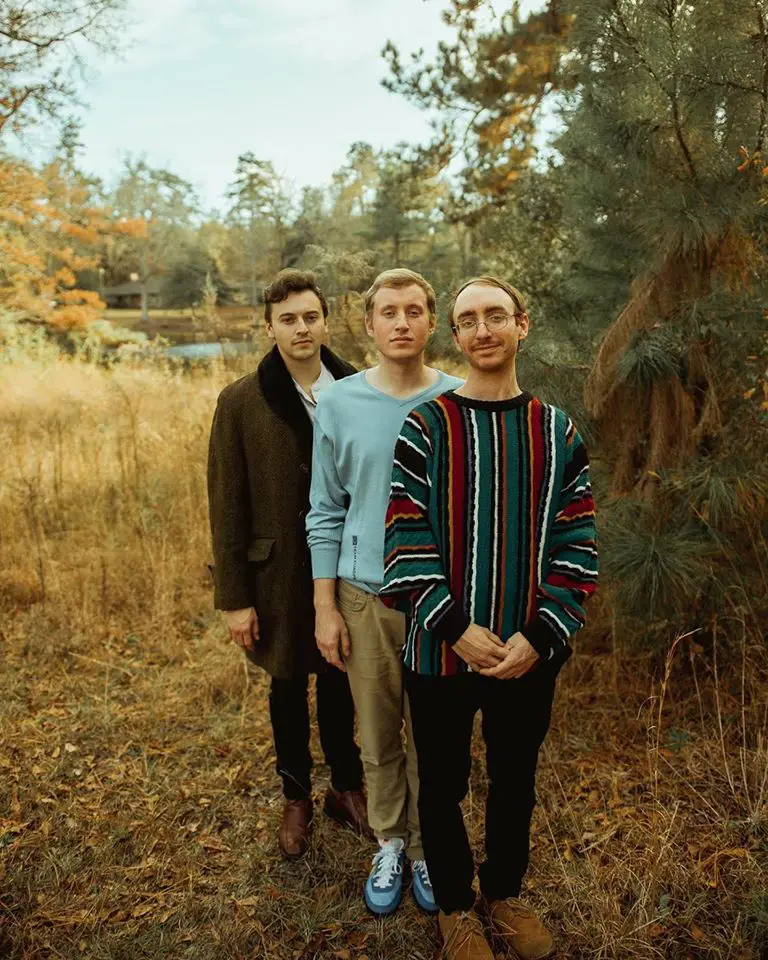 I do too! I'll have to listen back to see how three parts could make one song. I didn't put that together!
Brady: Yeah, I think at some point we'll probably put out the full version of it. It would be nice too because originally it was supposed to be this one really long song, but it really disrupted the album's flow to throw an 8-minute track in the middle of a record [laughs]. And Preston would like to note that that was the first take of [Seigh], and we just did it live. None of the other songs are like that at all.
This is a question for each of you: is there a track on Denmark you're especially proud of?
Wesley: My bass line in "Amethyst," for sure. Sonically, I feel like the whole song fits together.
Dan: "Dancer!" It's my baby. The guitar solo, the guitar riff, the chorus…good song [laughs]
Brady: My favorite is "Boxes." There was a part where I wrote the song, but I wanted a bridge. Instead of writing a bridge though, I just reversed my vocals and I thought that was really nice. It was a lot easier than writing a bridge! And now I've learned how to sing the vocals backwards when we play it live, so that's cool. Lyrically, I like the song a lot.
Yeah! That single was a bit different than the other two, and I really loved hearing it in context with the whole record. I know your tour and album release got pushed back a bit because of the current circumstances. What has this unexpected sort of free time held for the band?
Wesley: I've been playing a lot of Animal Crossing recently. We've been sitting around, playing our instruments, getting ready. We've been making a lot of Youtube content to try and get videos out along with the album, and we're putting a new one out every Wednesday. I've been writing a few sketches, and some will be music videos, but we've been gearing towards video content since it's uncertain when we'll play a show again.
We were rushing so much with this record, pushing it out and getting ready to go tour for a month and it's almost a blessing in disguise to be able to sit down and make some promo material for the record and get things together. Dan's made a lyric booklet we're going to be selling now since I'm unemployed and stuff. There's a silver lining to it!
Lastly, once it's safe to have shows again, where are you most looking forward to playing these new songs?
All: CINCINNATI!
Wesley: Really excited to play a show in Charleston again. We've just been cooped up, but seeing our friends and playing a show will be really nice.
Brady: At this point, it's less of what place I want to go to rather than just the concept of being on tour. We'll hopefully be exploring the Midwest some, go back to New York again, hopefully L.A.! California!
— —
— — — —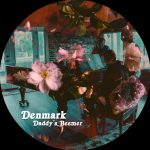 ? © Mia Naome
:: Stream Daddy's Beemer ::