UK-based artist and producer Astræa is now stepping out from behind the scenes to tell her own story and inspire others in latest single, "Tonight I Run."
Listen: "Tonight I Run" – Astræa
---
If the heart behind Astræa's powerful voice and the infectious energy of her vibe seems familiar to you, then it might be because she's produced songs in collaboration with some of the biggest names in music today. From artists like Hannah Grace to Nina Nesbitt to Lewis Capaldi, Astræa's artistic fingerprint has been the creativity and driving force behind many songs, but, now, she's ready to step into the spotlight on her own.
"Tonight I Run" is Astræa's latest single – the lead off of her upcoming debut EP that's set to be released in September – and it's a bold, empowering, sensational track that echoes the artist's dedication toward strength and perseverance in life and in art.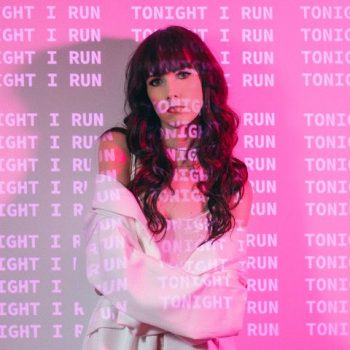 Tonight I run
For everything that I dream of
I'll chase the sun
Til I run out of breath in my lungs
Fear won't catch me alive
Cause I'll be racing time
It's one thing for an artist like Astræa to lend so much of her creativity to other performers and singers in the industry, but releasing a song that is so reflective of her own life journey and is still openly relatable to many is something that not many artists can do. With "Tonight I Run," Astræa already has.
With studies in music and psychology and a background in working in music therapy, Astræa was adamant about her latest single sending out a powerful message to listeners. "I want 'Tonight I Run' to be a source of motivation & inspiration for anyone feeling beaten down by the world or themselves," she shares. After years of working with so many artists behind the scene in the music industry, this track proves Astræa is finally ready to use her voice to tell her own story and bring strength to others along the way.
With sweeping synths and powerful piano chords, the track is reflective of an atmospheric, almost transcendent feeling. Similar to songs by Sia and lyrical messages from songs by Jess Glynne, Astræa's vocals breathe so much life into the track – it's almost as if you can't help but follow her voice as she takes you on the journey of her song story. Her vocals provide a sound for others to follow; A light in places that feel dark. Her talent for electro-pop also turns what could be a sad song lyrically into something that's empowering, motivating, and incredible to hear.
"Sometimes these obstacles can be ourselves – fear of failure, fear of uncertainty, fear of what other people think," says Astræa. "Sometimes it can be other people & ingrained bias that we have to fight. For me, this is personal. Being a producer who is female in a world where only 6% of music producers in the UK are women means coming up against challenges. It sometimes can mean working three times as hard to be taken as seriously as my male counterparts."
Inspired by the piano and by film composers as young as the age of fourteen, Astræa has spent much of her life dedicating it to music. Following her heart and drawing from Taylor Swift's songwriting, she's proven herself to be an artist in her own right. After discovering how much music helps her overcome anxiety and persevere through life's struggles, she continues to make it her mission to create music to be a place others can find inspiration in.
My feet hit the ground
Mountains and seas in my way
I stumble and fall
But I'm stronger than yesterday
"Tonight I Run" mirrors both the good and the bad things in life, which is incredible for a song to do because it is always easy to find sad songs and happy songs, but rarely one that does both and still leaves you feeling inspired. Astræa sings, "I stumble and fall / but I'm stronger than yesterday," and highlights the positive that can come from a failure or a struggle. In the pre-chorus, she also sings, "I feel the fire, it's under my feet / It's leading me to who I wanna be," and what's amazing about that line is that fire can be perceived as both a good and bad thing. Is the "fire" a kind of terrorizing pressure to find your life purpose? Or is it more of a motivator? Whichever way Astræa meant it, it wouldn't really matter because "Tonight I Run" proves that she's not afraid of fear or failure regardless.
"The reason I create music is so it's there for people in difficult moments, to make them feel less alone," she says. "That's my motivation."
Fans can expect to hear more from Astræa with her debut EP which is set to be released this coming fall!
Listen: "Tonight I Run" – Astræa
— —
? © 2020
:: Today's Song(s) ::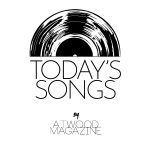 :: Stream Astræa ::