RIYL: The Clash, Yak, FIDLAR, Buzzcocks, Spring King, The Velvet Underground
Shoreditch. Silver Lake. Mission District. Williamsburg. It's almost too easy to ask what these places have in common — they're widely known as some of the most gentrified neighborhoods in their respective cities.
London punk rockers Sisteray take on the harmful effects of the barrage of yoga studios and cereal bars directly in their new song "Gentrification." Sisteray is Niall Rowan (vocals), Dan Connolly (guitar), Marco Biagini (a.k.a. Polo, drums), and Mick Hanrahan (bass). With a name directly lifted from The Velvet Underground's experimental twenty-minute "Sister Ray," comparisons are bound to pop up between the London quartet and the proto-punkers that gave them their name.
Listen: "Gentrification" – Sisteray
---
It's almost refreshing to see a band — especially a punk band — make a political statement. Many pop- and surf-punk acts today seem to ignore politics and larger social issues, unless it's a simple "Fuck Trump" (or perhaps "Farage") at a live show. Sisteray flatly disagrees with the too-cool-for-politics attitude — whether it's politics in general or the politics of the music industry. The band routinely stages guerrilla gigs, in which they directly notify fans through email and text before publicizing them to a wider audience, as well as rock n' roll club nights throughout London (aptly titled "Welcome to the Monkey House") in which they feature the most up-and-coming of UK artists. The DIY take doesn't extend to just the politics of the music industry. In a Facebook post from June 24, the band posted several paragraphs regarding the United Kingdom-European Union referendum, in which they asked "Why are there so many bands out there today who do not get involved with politics or think it's 'uncool' to have a political voice? When you're in a band you have a great platform to involve the youth of today with the political situation going on around them…We have to communicate and come together through music and make our voices heard…"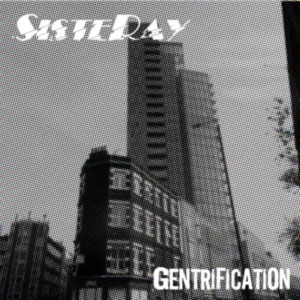 But before we start — what exactly is gentrification? According to Merriam-Webster, it's "the process of renewal and rebuilding accompanying the influx of middle-class or affluent people into deteriorating areas that often displaces poorer residents." For Sisteray, gentrification is more than just a buzzword or excuse for Lillian's antics in The Unbreakable Kimmy Schmidt; it's something that has personally affected them. According to the band's website, during a smoke before a show at the Hawley Arms in Camden, the band noticed that the studio that used to back up to the venue—the same place they used to rehearse in and hone their sound—was gone, replaced by a construction site. Inspired, if not infuriated, Sisteray took their frustration and did what they do best–channeled it into music.
Sisteray's point-blank take on gentrification hearkens back to the core image of British punk – fans of Buzzcocks and Sex Pistols screaming along to Anarchy in the UK, waving a flag with a blindfolded Queen Elizabeth. Questions of commercialization aside, it's the spirit of punk–the flagrant anti-establishment, the questioning of authority–that bleeds through again, finally, in "Gentrification."
The demo version was released on SoundCloud several months ago, and the video from the demo recording several months ago was widely released on YouTube on June 28. The demo version is fast. It's angry. And, to quote Freddy from School of Rock, "it's called punk."
Watch: "Gentrification" (demo) – Sisteray
---
The song begins with Hanrahan dropping a heavy bass line, with Connolly following suit on guitar. As Rowan begins the first line– "All the good clubs replaced by gastropubs"—it's evident that this song is going to be different. It's the attitude–the patronizing way Rowan spits out "gastropubs," mocking the fact that we'd even call something a name that ridiculous, supplemented heavily by the bass, commands the listener's attention. The shut-up-and-listen take works–coupled with its breakneck pace and the immediacy of its lyrics, "Gentrification" both establishes Sisteray as well as hearkens back to the founding fathers of punk.
All the good clubs replaced by gastropubs
You can click your shiny red shoes but you can't go back
All that stands is swanky new flats
And your hometown's been tarmacked over
Taking on the housing crisis and all the problems associated with it may sound like more than some bands can chew. Not Sisteray. As a London band, it's evident that all this hits close to home for Sisteray—especially as they rush into the chorus–
Soho's lit up like Japan
Said where we supposed to go
Because you came and took my home
Sisteray goes on to blast the new monuments to the industry of cool following the second chorus. In a move that's slightly reminiscent of their namesake song, the band slows the song down so that only the bass and Rowan's isolated mutterings stand out. Led by the bass, Rowan mutters that
Graffiti-splashed walls stand adjacent to brand-new shopping malls
Renovated buildings and urban decay
They want to sweep us under the carpet and wash us away
In "Gentrification," Sisteray's frustrations become ours. It's a call to attention: If venues get torn down, the "where we supposed to go?" of the chorus applies quite literally. A new set of flats could mean, aside from the driving out of poorer residents, that a band no longer has a place to practice or record. Is gentrification creating a death of creative spaces?
Whether or not we just moved into a "swanky new flat," or enjoy all the artisanal coffee shops and yoga studios now dotting our cities, or write for an indie magazine and have the gall to pick apart a punk song, we need to open our eyes to how development can help or hurt a neighborhood. And Sisteray's "Gentrification" is much more than a simple eye-opener — it's a wake-up call amid plenty of guitar riffs.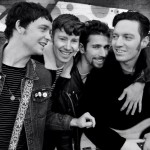 :: Sisteray 2016 Live Dates ::
7/22 – Our Black Heart, London, UK
7/30 – Fibbers, York, UK
9/3 – 1234 Festival, London, UK
10/7-10/8 – AMP Festival, Sheffield, UK
11/26 – Kazoopa Festival, Leeds, UK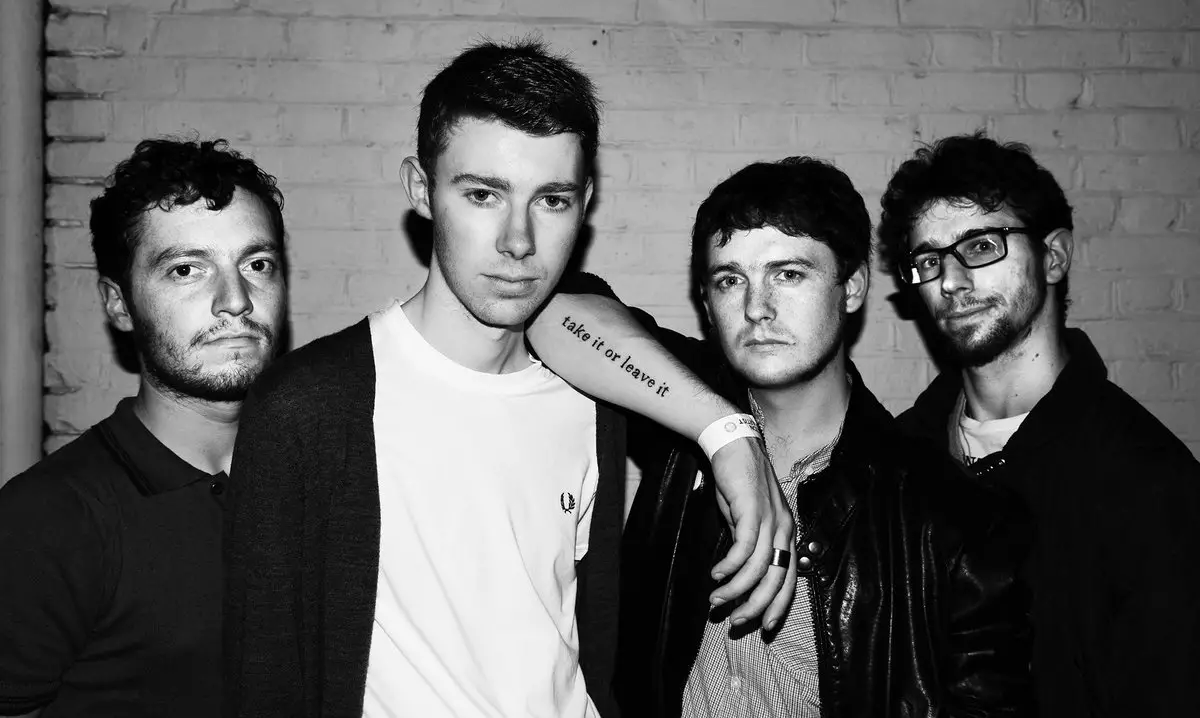 cover photo: Sisteray © Alberto Pezzali