faithless shaky hands
Life is full of crossroads: Difficult choices that undoubtedly leave a permanent mark on the future. The world is not black and white! Most of our important, big decisions are shaded by grays that make them all the more complicated. Nick Pope finds himself at one such crossroads in the heart heavy "A Devastation," shaking as the anxiety of broken dreams and an uncertain future bears down on him.
only looking just ahead
for however many miles
back and forth and back again
it's turning into quite awhile
Listen: "A Devastation" – Nick Pope
---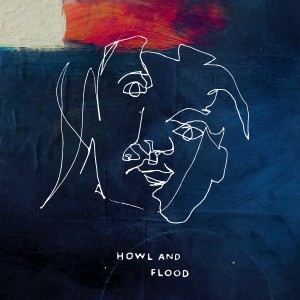 Atwood Magazine is proud to be premiering "A Devastation," the lead single off Nick Pope's upcoming debut studio album Howl and Flood (out April 29, 2017 via Odd Gift Records). The follow-up to 2016's bedroom-recorded project Souvenirs and Astronauts finds the Boston-based New Yorker (or is it Brooklyn-based Bostonian?) taking advantage of the studio's ability to round out his sound, without disrupting the authenticity of his acoustic singer/songwriter-y performance.
From the onset, "A Devastation" feels like just that – reflections on an overwhelming moment. The air hangs heavily around Pope as he passionately takes engulfing emotions and turns them into tangible feeling, holding onto both physical and emotional stressors in his evocative guitar performance that is as laid back and effortless as it is nuanced.
so don't kill me just yet
i've got a heart in my hand
holding on tight, it's a pretty good bet
and you could say just wait
about a year or two
well i don't give a fuck man it's what i'm gonna do
i don't know just how
but i only care about
holding onto this thing that i found
Reminiscent of Matt Nathanson, John Mayer, and Matt Hires, Nick Pope's ability to ignite feeling through visual imagery and visual imagery through feeling is surpassed only by his impeccable melodic taste: He holds the chorus line faithless shaky hands as much as he can, and the lyric is sure to repeat in listeners' heads long after the song ends.
Nick Pope doesn't ascribe to any one genre. "Touches of folk, pop, and rock, Howl and Flood nestles into moments big and small, deals with departure, and the goddamn weight of it all," the artist explains. A dash of salt, a hint of pepper… Pope has fun, poignant as his music may get, and he doesn't hold himself back.
now, now i know i know
now, now i'm sure i'm sure
i nestled in and found this life
there love shook my body like
a devastation
there love howled and shook
howled like her eyes in the pictures i took
there love howled and shook
howled like her eyes in the pictures i took
"There love shook my body like a devastation," sings Pope with angst as his emotions spill over. We learn more and more about his situation as "A Devastation" progresses. The universality of his pain continues to resonate as pangs of lost love color his view: there love howled and shook, howled like her eyes in the pictures I took…" Such vivid memory makes his haunt all the more real.
Nick Pope ends "A Devastation" with defeat – a final heartbroken line that reads like somber poetry: Acting on a sober heart, but my head's been drunk as fuck. "A Devastation" sets up Howl and Flood perfectly, introducing us to Pope's beautiful tapestry of sound and keeping us eagerly waiting for the next song! Stay tuned for more from this gleaming one-man talent.
— — — —
Connect to Nick Pope on Facebook
cover © Gloria Lee
:: Listen to More from Nick Pope ::