I could be so good at being in love…
To leave the one you love because you know you're hurting him or her: It sounds like a valiant act of heroism, does it not? Surely there is something to admire about the one who puts self-interest aside and says goodbye. However, all the heroism in the world can't stop the pain that comes with a closing door: No matter how right a decision may be, the hope of a new beginning means the end of a fantasy, a potential future cut from existence before birth. Seattle Yacht Club's "Discogenic" captures the inner turmoil of the one who says goodbye.
I know you're mine but girl you can't see
How much I hurt the ones I don't need
I'm giving you a chance to run free
Before I stand on all of your dreams
So, the reason that I'll leave you behind
Is just to stop us living a lie
Listen: "Discogenic" – Seattle Yacht Club
---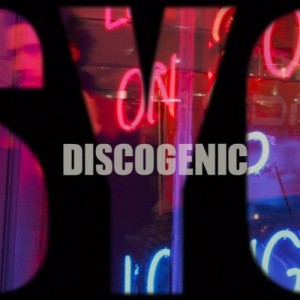 Atwood Magazine is proud to be premiering "Discogenic" (out March 1, 2017 via Voluptuous Records), the latest single from Southport/Liverpool-based band Seattle Yacht Club. Consisting of Tom Dale (vox/keys) and Denis Brice (guitar/vox/keys), Seattle Yacht Club describe themselves as a "very English duo making electro-art-pop-music," and the label fits rather well. Their songs have an inescapable dance element embedded deep into the shimmering synth pads and popping guitar riffs that help vocalist Tom Dale's uniquely evocative voice to shine through.
Seattle Yacht Club are a unique vessel of sonic experimentation in the UK: They weave into their music an anthemic structure that's often completely missing from synth-driven dance pop, and it is this crossover that allows their music to have a truly special voice. Coming on the heels of December 2016's chilled-out, bass-heavy "Lucid Dream," "Discogenic" finds Seattle Yacht Club bringing back the fire on all fronts. The suffix "-genic" can mean either "causing, forming, producing," or "produced by, caused by," yet whether this the song itself is caused by or causing disco, there's no doubt that it breathes in the spirit of the legendary genre.
"Discogenic" hits the ground running with a pumping percussion rhythm and catchy piano melody. The beat is just right, arousing an infectious energy that will get listeners dancing first thing in the morning and last thing in the evening. Dale embraces his higher range as he sings to the piano melody, the resulting duet of timbres is a brilliant force to reckoned with, a warm and open profession of imperfection.
"I know you're mine but girl you can't see, how much I hurt the ones I don't need. I'm giving you a chance to run free, before I stand on all of your dreams," sings Dale. His words form a perfect arc, immediately grabbing the listener and drawing us nearer to the unfolding situation. By the time Seattle Youth Club breach the pre-chorus and chorus, we're hooked:
You know how I feel about you
But I can't, go on, hurting you
You know how I feel about you,
So now it's, time that, I walked away
I could be so good at being in love
You could be so good at being in love
I could be so good at being in love
You could be so good at being in love
But I walked away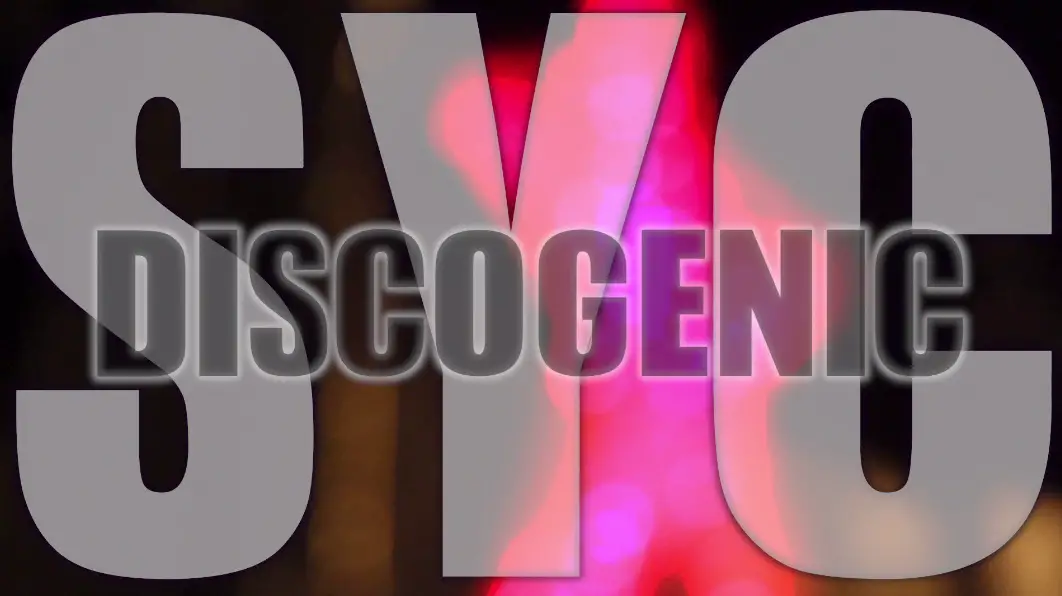 Isn't it amazing, how songs that make you feel so good can be so sad? Pulsing beats help rock us into Seattle Yacht Club's high-energy frenzy, but "Discogenic" is far from a carefree song. In fact, it's quite the opposite: Dale sings a wannabe lover's lament, letting go of the one he cares for the most before it truly goes downhill. From the narrator's perspective, this is the hardest thing to do – but it's a must.
I'm trying not to be self absorbed
Don't want you to be the one that hurts
Sometimes you need to cut yourself loose
And float away from who you think needs you
The only reason I picked tonight
Is so that it does not magnify
Does he act preemptively out of fear, or passionately out of love? Perhaps both elements are present: "Discogenic" seems to be about being at the right place at the wrong time. Their love feels real, but it's marred in pain – doomed from the start. Dale's anthemic chorus chants again and again in our heads, reminding us why walking away will always be the hardest thing to do: I could be so good at being in love… You could be so good at being in love…
But not here; not now.
Whether you're in it for the feels or in it for the chills, "Discogenic" is a tank of visceral energy that will wash all over you. Seattle Yacht Club worked with acclaimed Swedish producer Tore Johansson (Franz Ferdinand, OK Go, Tom Jones) on their previous releases, and his lasting pop influence shows in this bombastic independent production, aided by the brilliant work of prominent mixer Rafe McKenna. Let Seattle Yacht Club enter your ears and guide your dancing shoes, and look out for more from this powerful duo – rumor has it they've got a lot more in store for 2017, and we can't wait to hear it!
— — — —
cover © Jonah Lorsung
:: Listen to More from Seattle Yacht Club ::