Jade Bird grows up and gains hope on her illuminating sophomore album, 'Different Kinds of Light.'
Stream: 'Different Kinds of Light' – Jade Bird
---
Love is a huge theme because I never thought I was capable of sustaining it, and through this record I realized I was.
Seeing the cover of Jade Bird's sophomore album Different Kinds of Light, it's clear something has changed. A clear image, bright hopeful colours, and an open posture stand in stark contrast to the closed off, faded artwork of her debut. Where the timeless Jade Bird presents a mirky image of a confused and lost Bird, her sophomore record presents a woman growing into herself.
You get the exact same sense talking to Bird. Even heavy topics are peppered with laughter and self awareness, accompanied by a sense of maturity and understanding of world. "I think the pandemic made [maturing] happen because you'll find with artists or musicians or anyone in the entertainment industry, their growth personally is super stunted, because you're in this quite egocentric business of constantly pushing yourself and your work," says Bird. "So even though I was doing that growing, the pandemic was like 'no, seriously grow up.'"
This comes across in the album: Is 15 songs carry a tangible shift in perspective. Bird is starting to step into her own power—and her storytelling is all the better for it. "I think [2017 EP Something American] was a product of its influences. I was really influenced by a lot of stuff, especially cheating narratives, that were never my own; they were in my family but they were never entirely my own. I've gone through my debut, which is all about me, and now it seems to be this mix of people around me, stories I want to tell plus occasional references to myself," says Bird. "The empathy of this record is testament to its age, its growth."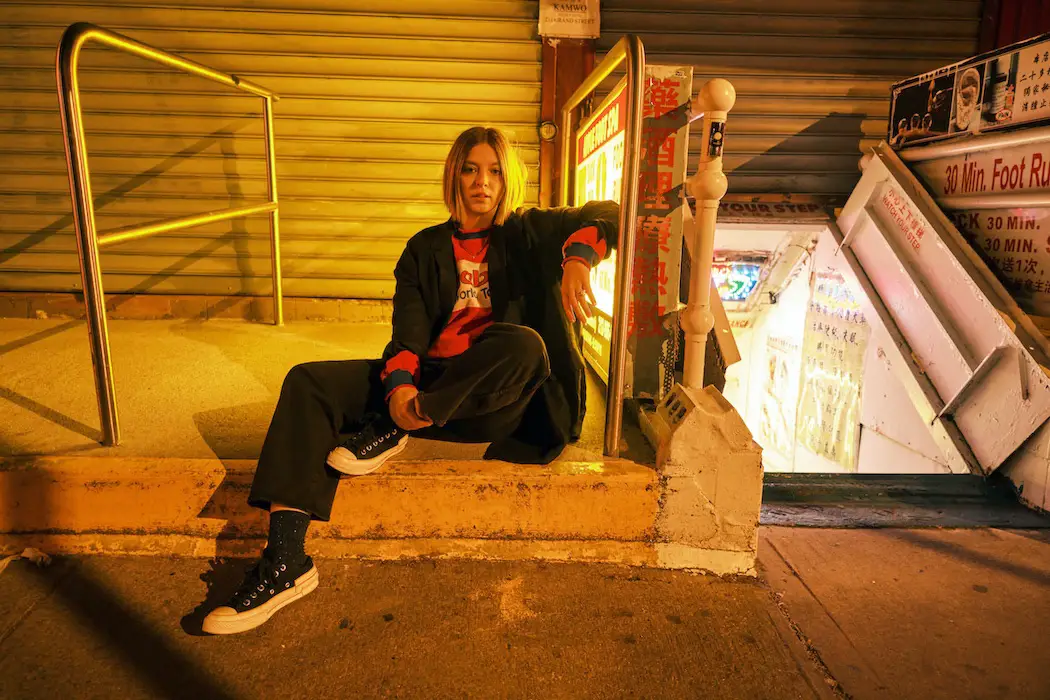 This combination makes Bird's music so relatable and repeatable. She turns her personal pain into a universal understanding. "I literally wrote myself out of a dark time, and so it's got this injection of optimism," says Bird. "Love is a huge theme because I never thought I was capable of sustaining it, and through this record I realized I was. It's a hopeful record."
However, don't mistake Bird's new work—which still carries her trademark song-crafting abilities, enchanting vocals and the sense that it could break out into a rollicking rock show at any moment—for apple cheeked, feel good major keys. It's not Pharrell William's "Happy," nor is it Joy Division sad. At the core of this sound is Bird's realist approach to life and love, the smiling cynic with a huge voice. "As a songwriter you're trying to give an honest account of life, your life or other's life and I think no life is without trials or tribulations."
Take title track "Different Kinds of Light" for example. The "first real song" she wrote for the album, there's a sense of hope weaved through the melody, a lightness edging her voice. It completely carries the album's central idea of "surviving not thriving"—and more importantly that it's ok to live that way. With gentle piano and soothing acoustic strums, it's a beautiful development in her sound, feeling more in line with her sunny disposition.
Who's gonna call you tonight?
Who's gonna make you feel storms and thunder?
Who's gonna bring you to life?
Who's gonna make you feel beautiful
Under different kinds of light
Different Kinds of Light tells the tale of that magical and terrifying period of growth in your early twenties. It captures the loves that leave, and the loves you have to blindly trust will stay. It's maturity in real time, warts and all. Bird's debut album burst her onto the scene as one of the best up-and-coming artists, and she's taken that pressure and turned it into an anxiety-riddled, heart on sleeve diamond.
— —
— — — —
? © Colin Lane
:: Stream Jade Bird ::