Atwood Magazine writers Kelly Wynne and Jimmy Crowley discuss The National's latest release Sleep Well Beast, its lyrical significance, and its ability to make a song feel like home.
— — — —
Sleep Well Beast – The National
Staff Discussion: Sleep Well Beast
Kelly Wynne: Hey there!
Jimmy Crowley: Hey!
KW: So. The National. I'm thinking we just have a digital conversation about them and the album. We can throw questions and comments back and forth. Sound good?
JC: Perfect!
KW: Cool. So how long have you been a fan of The National?
JC: I think I started listening when I was in 9th or 10th grade so about 8 or 9 years, first hearing some of the High Violet singles, then going back, listening a bit, then keeping up with Trouble Will Find Me and now this album. How about you?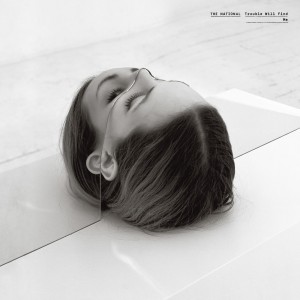 KW: I think I've been listening about 5 years consistently. I remember hearing a song or two before then, but when I really dedicated myself to getting to know their stuff, I think I was in early high school. I think I caught the tail end of the High Violet era before really getting to know them with Trouble Will Find Me. Do you have a favorite album of theirs?
JC: That's a bit of a toss-up between High Violet and Boxer, but I do find myself going back to Boxer a bit more, but I do feel like Sleep Well Beast has given both a run for their money. Although, it could just be new album excitement. Do you have any album of theirs that your partial to?
KW: I love Trouble Will Find Me because I feel like it's a really awesome, cohesive collection. But I think you can say that about most of their work. They make each album feel like it's a complete thought rather than a collection of singles. It's really special. I think Sleep Well Beast follows that trend.
JC: What were your initial thoughts on Sleep Well Beast?
KW: This might sound weird but I felt like it was hard to pick it apart by song. Going along with my previous statement, I feel like the album is super cohesive, almost like one fluid track. I've listened a few times now, and it's just starting to pull itself apart for me. I really like it so far. I feel like it's very similar to their past work, yet seems to be pushing boundaries in a new direction. There are familiar moments, but there are new pieces of personality, like in "Turtleneck" which feels a bit more rock and roll. Overall, I think it works together well and proves the band can hold on to what fans love about them, but still experiment a little bit. What do you think?
JC: I really love it, but I can see where you're coming from in that it almost feels like one long track. It blends together nicely, and the only thing that really separates songs for me are the rockers early on. I also agree that it's a nice progression in that they've evolved enough to keep it interesting, but it still sounds like them. The addition of drum machines (maybe?) and synths are welcomed, because they don't really seem to intrude, but the songs I like best do remind me of their older material, like "Day I Die" reminds me of "Mistaken for Strangers" or "Carin at the Liquor Store" reminds me of moments in "Ada."
Watch: "Day I Die" (Saturday Sessions) – The National
KW: I think you're spot on with those. It really does have major hints of the old songs. I think you're also very right about the added production. Especially looking back to Trouble Will Find Me, I feel the biggest difference may be the energy level. Sure, Sleep Well Beast has extremely calm, quiet moments, but it accelerates far past how any of the tracks on TWFM did.
JC: Agreed, I also think that Beast has some of Berninger's best lyrics to date. What did you think of his lyrics on this album?
KW: I have to say, he's one of my favorite writers of all time. I'm always super impressed with the weird, whimsical, yet beautiful things he thinks up. I agree with you, that these are some of his best yet. I feel this album has some of the most obvious statements from him, meaning he isn't trying too hard to hide his real feelings under words that don't make too much sense. I felt like some of the lyrics were more simple, like in "Dark Side of the Gym" which simply states "I'm gonna keep you in love with me for a while." It's beautiful and simple and feels incredibly powerful. I think the lyrics in quieter moments feel just as inspirational or meaningful, but don't feel like you have to read into them as much as in past albums. I'm not sure if that makes sense, or if you'd even agree! Just my initial thoughts. What do you think?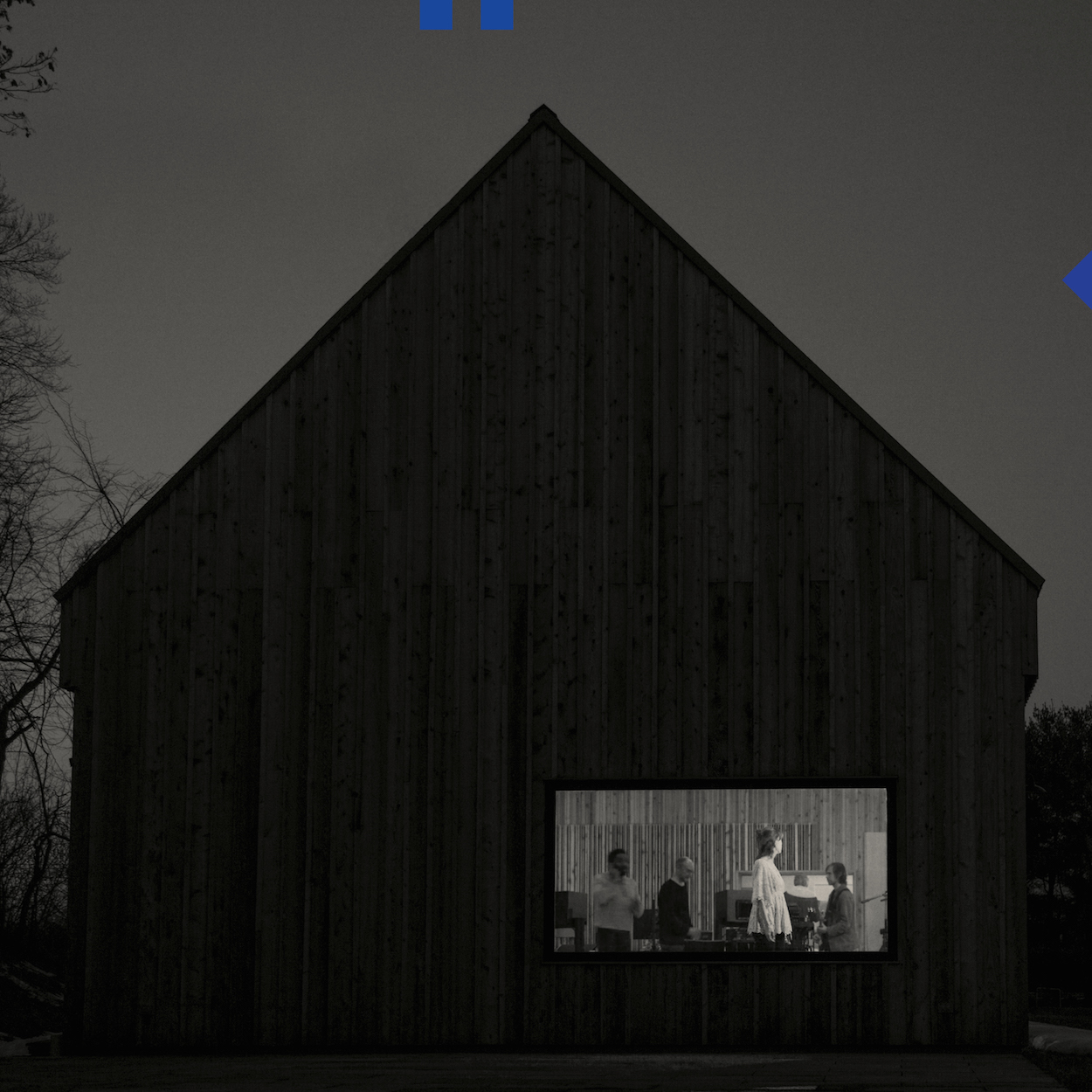 JC: I was about to reference "Dark Side of the Gym" as one of the more vulnerable moments, in that it is a really sweet song for his wife. I love the lyrics especially in the sense that they are just incredibly nostalgic like in the "Born to Beg" bridge: "New York is older, and it's changing its skin. It dies every ten years or so." is such an important lyric seemingly to the arc of the band since they've been around for almost two decades and have seen the city change. It's also something that really has a light shone on it after reading Lizzy Goodman's Meet Me in the Bathroom. I also love the John Cheever reference in "Carin at the Liquor Store." It's obscure enough to draw question, but just in the mainstream literary canon enough to make a few bookworm fans smile.
K: I was going to point out New York, so I'm glad you did. I'm pretty sure every album has at least one NY reference. I was going to point out the line in "Nobody Else Will Be There" which reads "It's getting cold again but New York is gorgeous. It's a subway day." I love how they go back to their city. It's so clearly an inspiration and it makes everything so personal. The other think I was going to mention about the lyrics on this album is that I kind of miss the fictional characters. There's reference to "Uncle Valentine" in "Day I Die" but other than that I haven't heard another. In their past work I loved the reference to "Jenny" in multiple songs, and there's "Karen" and "Ada." I just feel like it's a signature for them to throw in some direct mentions and I felt it missing.
JC: Admittedly, I'd never really looked that far into the fictitious aspects of their songs, so I didn't really miss that here, but I did love that it felt like an incredibly personal album, which I find with a number of songwriters I love that tend to dwell in fiction it's usually a game-changer when their albums become more personal and based in their personal lives. Do you feel like some aspects of that made up for it?  Also, I did read that Matt Berninger's wife assisted in the lyric writing process for this album. Do you think that could have played a part in the shift?
KW: I agree with the personal aspect. I think that's what makes The National so awesome. It sounds kind of lame, but whenever I listen to them, wherever I am, I feel like I'm home. They're my go to. I trust them. They just evoke a peace in me. I think that's because of how personal they get, how they allow fans in so deeply. From the lyrics to the melodies, it's like a different world but it all feels true, even if some of it is fictitious. That's really cool about his wife – I believe I had read something similar, although it was related to his El Vy side project. I think the fact that she is a part of it only makes it more personal. That adds a whole new element of love and lyrical understanding, which is really cool. I always feel very lucky to be let into Berninger's life through his lyrics, so with his wife involved, that just feels amplified.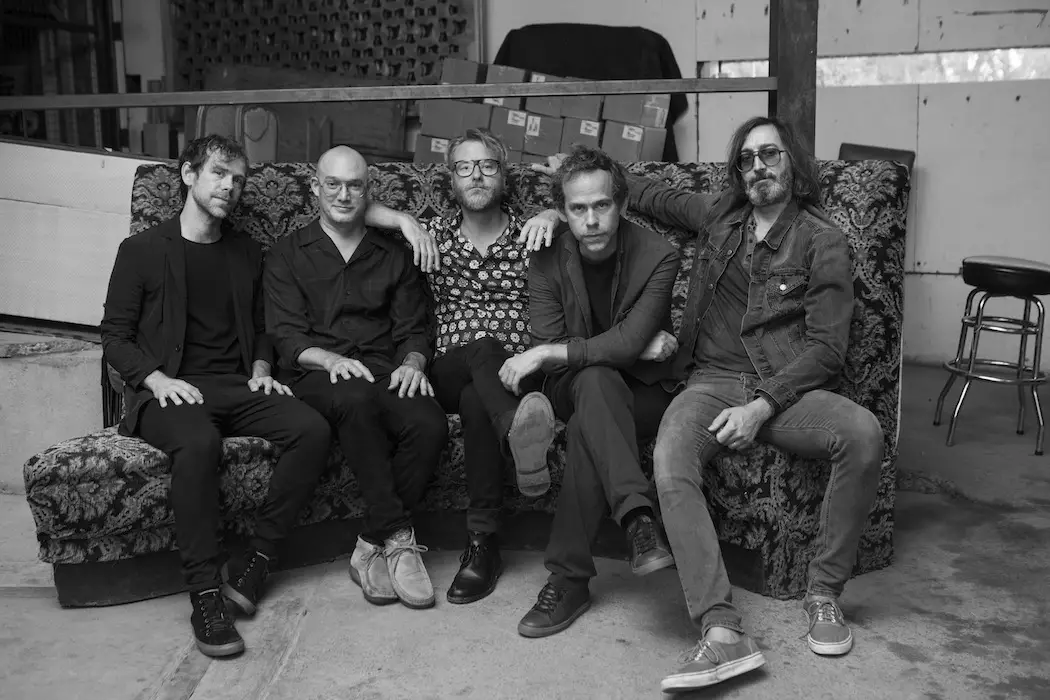 KW: Did you have any favorite songs on the album?
JC: I completely agree with feeling at home. I always describe their songs as "warm" when I'm trying to sell someone on The National, so I'm completely with you there. The two that stuck with me the most are "Nobody Else Will Be There" and "Carin at the Liquor Store." I feel like "Nobody" is the sort of soft, somewhat-boozy slurring song that I really love, especially around this time of year, when I just want to have a hot coffee and sit with the window open. "Carin" really resonates the most because I adore the melody and the piano. Also, to touch on the John Cheever reference. I think that that song has stuck with me the most, because Cheever is a favorite author of mine, and I actually live extremely close to the town where he died. Granted, he died a decade before I was born, but there's something that really hits close to home (literally) when he sings, "I was walking around like I was the one who found dead John Cheever." Do you have any favorites?
KW: See, that's the perfect example – The National gets so personal with these lines that are super relatable to a select few, and for many others, it goes completely unnoticed. I feel like that must make the song feel like something you relate to, even though like you said, he died a while back. I just love the band for the way they write like that. "Nobody Else Will Be There" is a favorite of mine for sure. You nailed the description. It just feels like that late night, put you to sleep kind of song to me, but with that classic National sound. "Dark Side of the Gym" is another favorite for me. I think the song is incredibly sweet. I love a good love song, and I feel like I don't find any that really hit me too often. This one definitely did. I also really like "I'll Still Destroy You." The beat is intricate and different from what I'm used to from the band, but they somehow still make it sound really familiar. It's really hard to pick favorites. As I'm writing this out I'm realizing the album is much more diverse than I previously gave it credit for. Is there anything you didn't like about the album?
JC: I'm still not totally sure how I feel about the more raucous, loud songs on the album, like "The System Only Dreams in Total Dark" and "Turtleneck." They're not bad songs by any stretch, but I do generally prefer the softer, more melancholic sounding National songs, so I wouldn't say I dislike them, but I still need to sort out how I feel, because I still love "Day I Die," which still fits into that category, in my opinion. How about you?
KW: I totally agree. Especially "Turtleneck." Matt goes up an octave which is weird to hear, but I do think I kind of like it. It's so beyond what we've heard from the band, so I give them major props for trying it out. I think the upbeat songs are good and fine, but I agree with you that there's something really alluring about that sweet, soft National sound. It's warm, like you said before. It's inviting, and it's vulnerable. There's just something really special about it and it's hard to fully love the songs that lack that. I mean, I still do. But they don't hold as deep of a meaning for me.
Watch: "The System Only Dreams in Total Darkness" – The National
KW: Is there anything else we haven't touched on that you feel we should?
JC: I don't think so. I still feel like I'm digesting this album, and every now and then it has a moment that just hits me, and I want to rant and rave about New York or indie-rock or something else forever, but I think I got everything in. How about you?
KW: Yeah, I feel good! I agree, it's a hard one to fully take in. They're the band that keeps giving. I still find new meanings in their old songs, and I'm sure this will be the same. It's never old. But I think we did a good job verbalizing where we're at now, in the new phase!
JC: Agreed!
— — — —
— — — —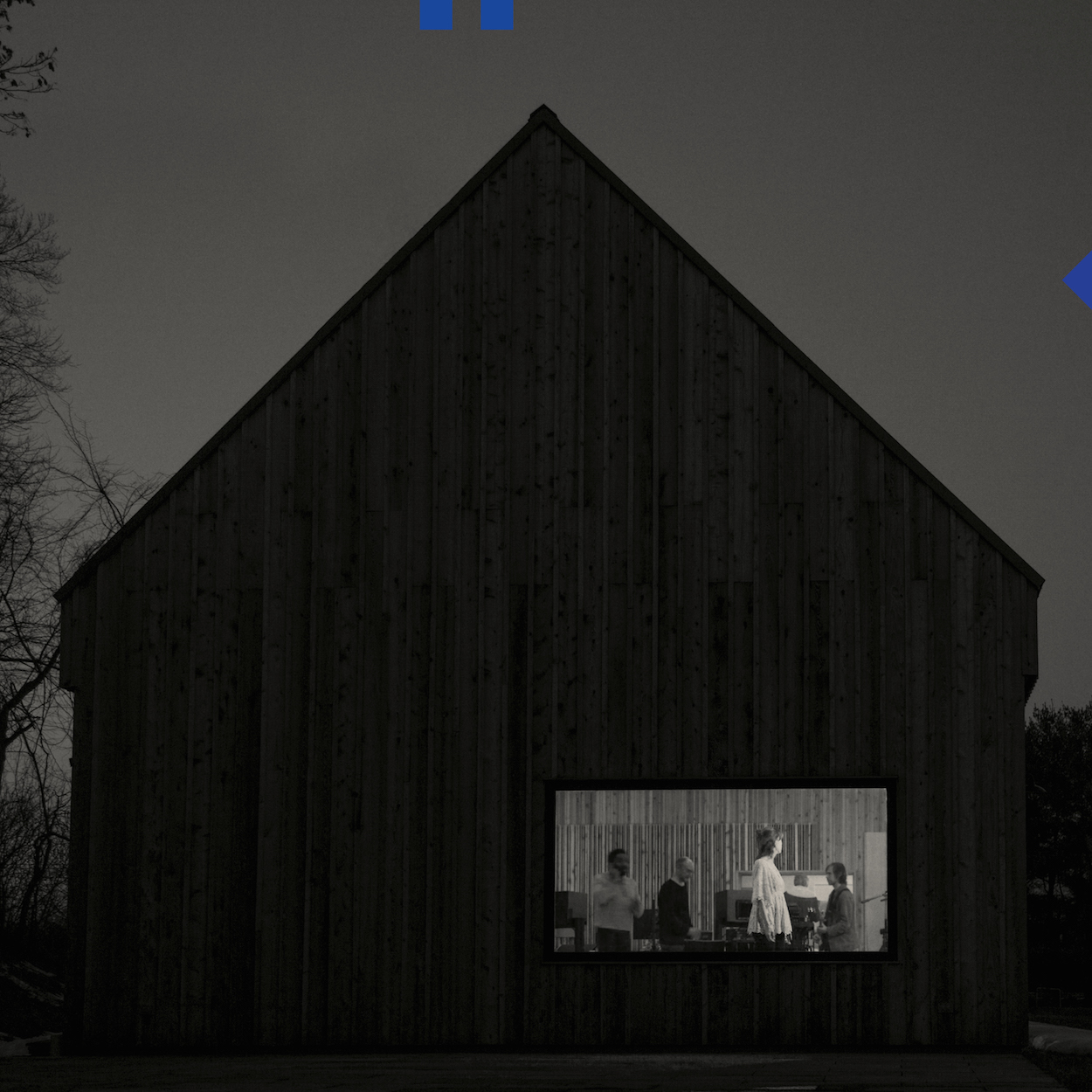 Cover photo © Graham MacIndoe
:: Sleep Well Beast – The National ::
:: The National 2017 Tour ::
9/17/17 – Vicar Street – Dublin
9/18/17 – Vicar Street – Dublin
9/20/17 – Usher Hall – Edinburgh, UK
9/21/17 – Usher Hall – Edinburgh, UK
9/22/17 – O2 Apollo – Manchester, UK
9/23/17 – O2 Apollo – Manchester, UK
9/25/17 – Eventim Hammersmith Apollo – London
9/26/17 – Eventim Hammersmith Apollo – London
9/27/17 – Eventim Hammersmith Apollo – London
9/28/17 – Eventim Hammersmith Apollo – London
10/05/17 – Wang Theatre – Boston, MA
10/06/17 – Forest Hills Stadium – New York, NY
10/7/17 – Stage AE – Pittsburgh, PA
10/8/17 – Masonic Hall – Detroit, MI
10/11/17 – Hollywood Bowl – Los Angeles, CA
10/12/17 – CalCoast Open Air Theatre – San Diego, CA
10/14/17 – Greek Theatre – Berkeley, CA
10/15/17 – Greek Theatre – Berkeley, CA
10/21/17 – Elbphilharmonie – Hamburg, GERMANY
10/23/17 – Tempodrom – Berlin, GERMANY
10/24/17 – Tempodrom – Berlin, GERMANY
10/25/17 – AFAS Live – Amsterdam, THE NETHERLANDS
10/26/17 – AFAS Live – Amsterdam, THE NETHERLANDS
10/28/17 – Coliseum – Lisbon, PORTUGAL
10/30/17 – Bozar – Brussels, BELGIUM
10/31/17 – Bozar – Brussels, BELGIUM
11/02/17 – Pitchfork Paris, Paris FRANCE
11/04/17 – Annexet – Stockholm, SWEDEN
11/05/17 – Annexet – Stockholm, SWEDEN
11/06/17 – Sentrum Scene – Oslo, NORWAY
11/07/17 – Sentrum Scene – Oslo, NORWAY
11/27/17 – Arlene Schnitzer Concert Hall – Portland, OR
11/28/17 – Paramount Theatre – Seattle, WA
11/29/17 – Paramount Theatre – Seattle, WA
12/01/17 – Queen Elizabeth – Vancouver BC
12/02/17 – Queen Elizabeth – Vancouver BC
12/04/17 – Verizon Hall – Philadelphia, PA
12/05/17 – The Anthem – Washington,DC
12/07/17 – Metropolis – Montreal QC
12/08/17 – Metropolis – Montreal QC
12/09/17 – Sony Centre – Toronto ON
12/10/17 – Hamilton Place Theatre – Hamilton ON
12/12/17 – Civic Opera House – Chicago, IL
12/13/17 – Civic Opera House – Chicago, IL
1/20/18 – Hard Rock Hotel & Casino – Las Vegas, NV
1/23/18 – Pepsi Center WTC – Mexico City, MX
2/21/18 – Sydney Opera House – Sydney
2/22/18 – Sydney Opera House – Sydney
2/25/18 – Villa Maria Winery – Auckland
2/27/18 – Riverstage – Brisbane
3/1/18 – Sidney Myer Music Bowl – Melbourne