2017's breakout novelty Dua Lipa becomes 2020's defining pop star on her magnetic sophomore album, 'Future Nostalgia.'
•• •• •• ••
"I've got new rules, I've got 'em," Dua Lipa announced on her self-titled debut album back in 2017, before proceeding with a list that would be incessantly repeated on radio for many months: "One, don't pick up the phone, you know he's only calling 'cause he's drunk and alone. Two, don't let him in, you'll have to kick him out again…" And so on.
Now, with the release of Future Nostalgia, we have another vital instruction added to the list: "follow the noise, baby, just keep dancing like you ain't got a choice!"
All night I'll riot with you
I know you got my back and you know I got you
So come on, come on, come on
Let's get physical
Lights out and follow the noise
Baby keep on dancing like you ain't got a choice
So come on, come on, come on
Let's get physical
– "Physical," Dua Lipa
Stream: 'Future Nostalgia' – Dua Lipa
---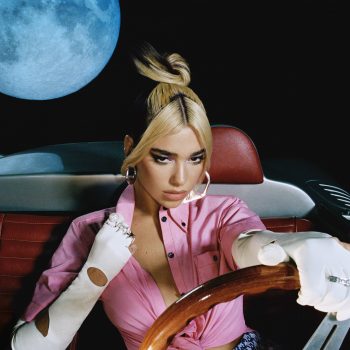 It'll be hard to resist that command by the British pop star, just as it's been all but impossible to avoid her remarkable string of smashes that have followed "New Rules," her first significant hit in the United States. On the strength of "One Kiss," "Electricity," "Swan Song" and several other infectious numbers, the 24-year-old has already achieved an impressive catalogue of hits, one that is no doubt about to expand even further now that her sophomore record has just been released to widespread acclaim.
Its disco-drenched lead single, "Don't Start Now," has already proven to be every bit as successful as "New Rules," largely by sticking to a similar theme (encouraging young ladies to stand their ground in post-breakup situations) and through a well-constructed beat by Ian Kirkpatrick. The Los Angeles producer ties together various sonic elements skillfully, particularly in his shift from piano-playing to thumping electronica that parallels Dua Lipa's growing lyrical assertiveness as the pre-chorus leads into the refrain.
Did a full 180, crazy
Thinking 'bout the way I was
Did the heartbreak change me? Maybe
But look at where I ended up
I'm all good already
So moved on, it's scary
I'm not where you left me at all, so
If you don't wanna see me dancing with somebody
If you wanna believe that anything could stop me
Don't show up, don't come out
Don't start caring about me now
Walk away, you know how
Don't start caring about me now
– "Don't Start Now," Dua Lipa
---
Future Nostalgia's other two singles thus far have yet to reach the impressive heights attained by "Don't Start Now," but time will tell whether they manage to make a proper dent on international charts. Such an outcome would only be fitting for "Physical," perhaps her most energetic and party-ready song ever. And if "One Kiss" hadn't fully convinced us what a sucker for love Dua Lipa can be, the upbeat "Break My Heart" really hammers the message home: "I would've stayed at home, 'cause I was doing better alone. But when you said, "Hello," I knew that was the end of it all."
Outside of its current singles, Future Nostalgia boasts plenty of other songs that have the potential to become future hits, and the rest will surely satisfy fans of album cuts. While many of her songs portray settings in which things aren't working out so well with the fellas, "Cool" basks in the pleasantness of an alternative scene in which everything seems to be working out just fine and "the color of the sky [is] looking nice-o-nice" accordingly. She continues to enjoy that same environment on tracks like the super-catchy "Hallucinate," on which she invites her love interests to "kill me slowly with your kiss, wrap me 'round your fingertips," to the point where she is "'losing my muh-muh-muh mind, muh-muh-muh mind!"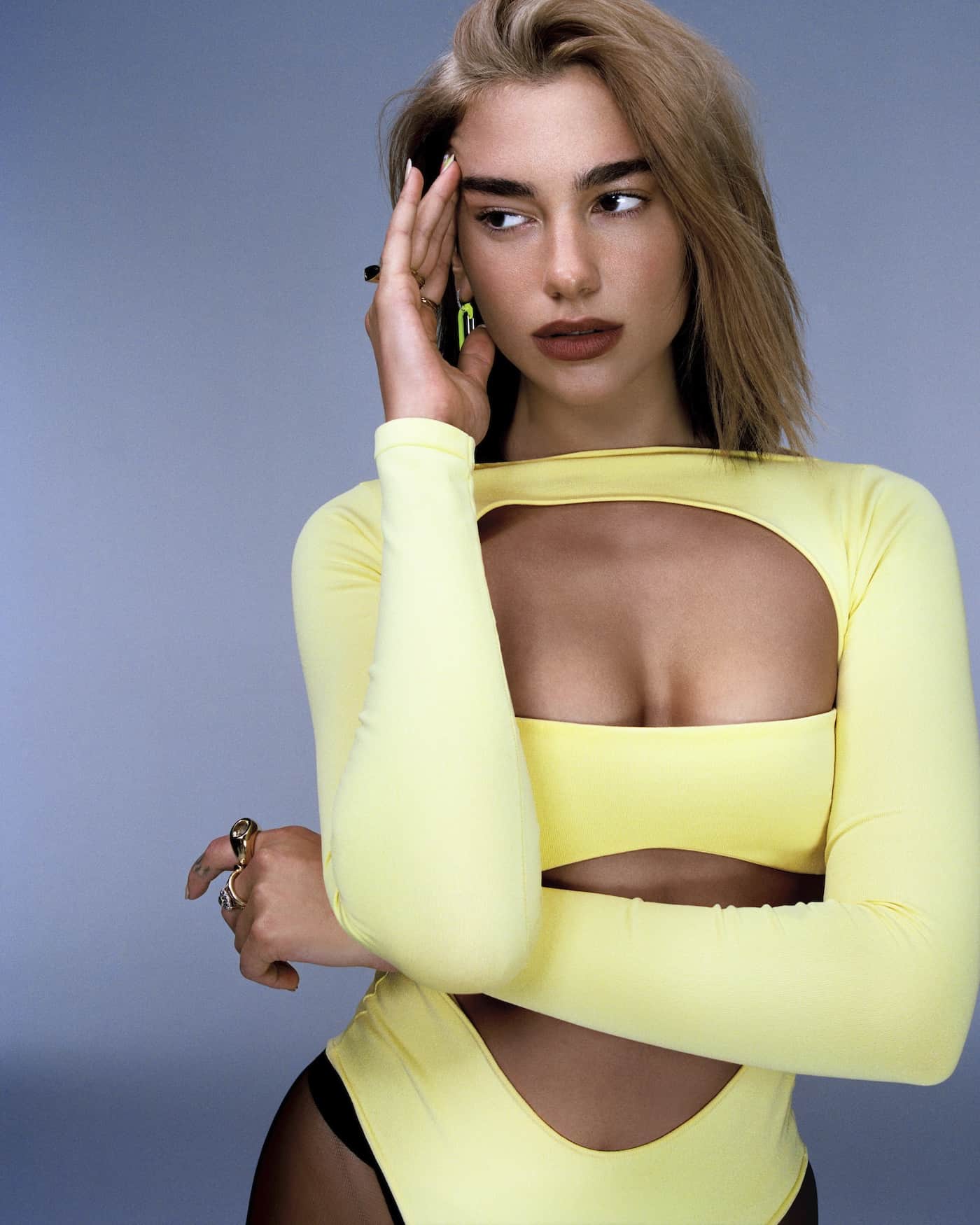 ---
Elsewhere, we find Dua Lipa thriving in the role of female alpha that she has personified across much of her catalogue, perhaps most of all on the futuristic title track. She also makes amends with the men who once "kept pulling me backwards" as she was "pushin' forwards," inasmuch as her disputes with these guys ultimately culminate in the healthy sexual lifestyle described on "Good In Bed." These insights into her private life are accompanied by a dazzling flurry of disco, electro and dance-pop that flies by amazingly quickly over the space of a mere 37 minutes.
While everybody might be trapped inside at the moment, Dua Lipa has given us another reason to look forward to things going back to normal.
As soon as that much occurs, we will all be able to safely head back to the nightclubs again and enjoy Future Nostalgia to the fullest in the frenetic environment it most deserves to be played in. Until then, we'll all just have to enjoy one of 2020's liveliest pop albums from the comfort of our homes. In such a dreary context, it's hard to imagine a more liberating release than this one.
— — — —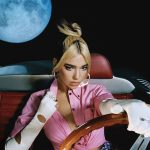 ? © Hugo Comte
Future Nostalgia
an album by Dua Lipa
---