The summer vibe is in full swing, meaning even the saddest songs have a light bounce and easy gait to their to step. On any other day, Cardboard Foxes' "Do You Ever?" would be a dark, melancholy drear of wistful nostalgia for a long-gone love. Instead, the dance-pop duo's new song is a summery jam emanating with bittersweet warmth, longing, and appreciation for another time and place.
Sometimes I think about
When we used to hang around the corner
Sometimes I think about
All the plans we made when things were better
Slowly drifting now
Reminiscing now
Wishing we were together
But when the lights go down
And no ones around
Do you get lonely
Listen: "Do You Ever?" – Cardboard Foxes
[soundcloud url="https://api.soundcloud.com/tracks/330279659?secret_token=s-k3LQE" params="color=ff5500&auto_play=true&hide_related=false&show_comments=true&show_user=true&show_reposts=false" width="100%" height="166″ iframe="true" /]
---
Atwood Magazine is proud to be premiering "Do You Ever?," the latest release and 'summer single' from London-based duo Cardboard Foxes in collaboration with Sint Maarten artist Kenyo. Muffled keyboard jingles immediately herald a light and airy atmosphere as brothers Rich and Ben sink into familiar electronic dance-pop territory, but the powerful release takes an instant turn toward R&B as Kenyo balances a flavorful texture that waxes and wanes with each breath.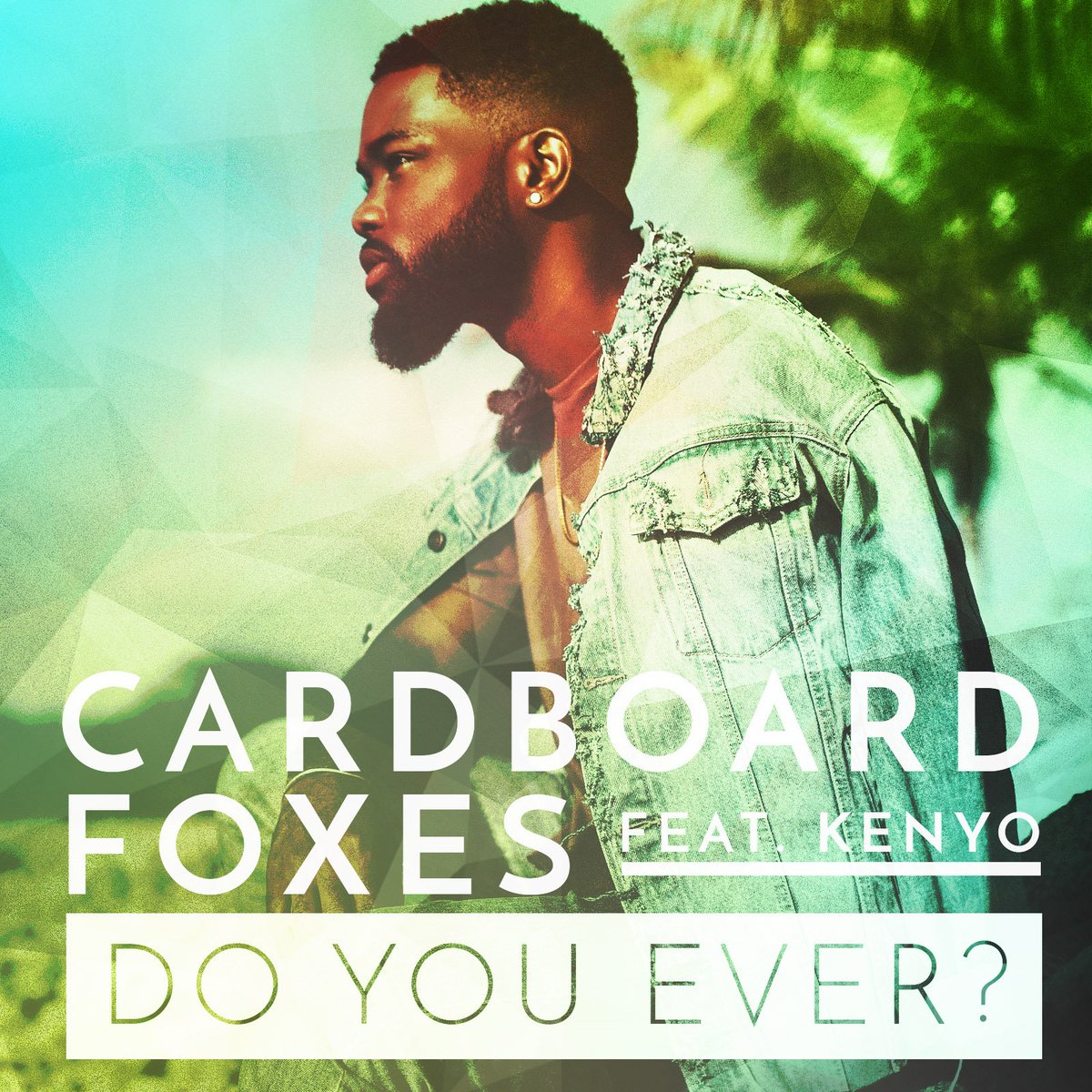 Do you ever think about me?
Am I worth it?
Do you ever think about me
At all?
Do you ever think about me
At all at all?
'Cause all I do is think of who's
On your mind or laying next you
Have you turned the page?
Are you on a better place?
"Do You Ever" could easily be a dark, forlorn piece sulking in cold corners, but instead the artists involve turn a frown upside down in offering up a Dionysian exhale of energy and cathartic pleasure. "The song was about loss – something we all experience," shares Cardboard Foxes. "As someone who has experienced loss and hurt, it was important for me to connect to that and ask the same question that everyone does in that situation. Do you ever think about me. I worked with Kenyo, an artist whom I adored and was so glad to have him work on this with us."
Cardboard Foxes purposefully approached the song's lyrics with a rich, vibrant and upbeat melody: "The track displays a sunnier side with lyrics that oppose the general vibe. It's about realness. It's about love. It's about loss and life and the fear of someone you love moving on," which is supposed to be one of the scariest things one can possibly imagine. Loving someone who no longer loves you; what a heartwrenching thought to even consider.
When I walked about
Our favorite place looks different
Is it really over now
Or am I dreaming
Cause I can't believe that you are not around
But when the lights go down
And no ones around
Do you get lonely
But it doesn't feel quite as bad, propped up against these lyrics. It's hard not to smile when listening to "Do You Ever?," its uncannily sunny beat inviting us to bask in flawlessly 'good' vibrations. In many ways, Cardboard Foxes capture the quintessence of what summer can mean to so many people: Breathe out the cold, and breathe in the heat. Brush off the bad, and find a way to smile; embrace the brighter side of life.
Brimming with light and positive energy, Cardboard Foxes and Kenyo deliver an impermeable wave of summertime cheer through "Do You Ever?," its tropical pulse imploring us to come together over the best of times and the worst of times as a reminder of our shared humanity.
— —
— — — —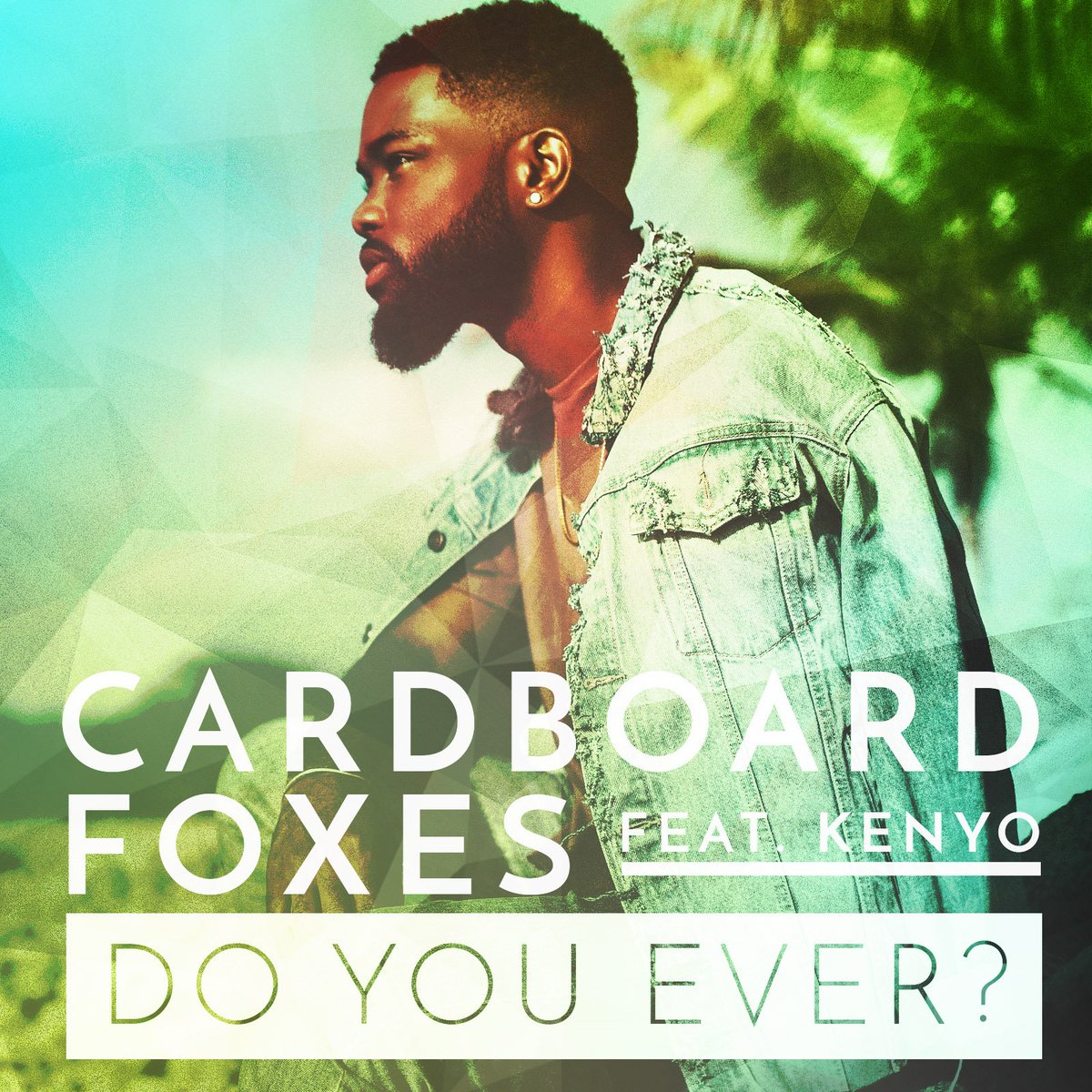 :: Listen to Cardboard Foxes ::