Dossier New York is a Black-owned boutique creative agency based in New York and Los Angeles specializing in public relations and marketing for fashion, music, and lifestyle. Founded by Nikita Singh and Shenell Renwick, Dossier aims to work with small businesses and emerging talent to help them grow and foster their businesses. They currently represent Griselda Records-affiliate Billie Essco and (Atwood artist-to-watch) Beyondsonny, clothing brands Sadé + Shaniya and CAFÉ CZEN, fashion platform True to Us, and The Real U Podcast!
Stream: "beyond23" – Beyondsonny
---
A CONVERSATION WITH DOSSIER NEW YORK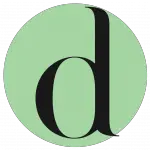 Atwood Magazine: Great to connect with you, Nikita and Shenell! First of all, what are your backgrounds?
Nikita Singh: After graduating from Buffalo State in 2018, Shenell and I went towards different paths in public relations and marketing. I got offered a full-time position working in Player Development and Marketing at Seneca Resorts and Casinos. I had the opportunity to work with Buffalo-based teams such as Buffalo Bills and Buffalo Sabres along with entertainment companies like Pegula Sports and Entertainment for events, promotional giveaways and marketing initiatives to increase revenue and gaming time. That's where I started to learn more direct marketing and how to utilize it for my creative benefits.
When I was younger, the only thing I knew I wanted to become was a lawyer. My dad made it very hard for me to think of anything else that he didn't deem as fit. Growing up and watching my uncle deal with the good and ugly truth from the music industry made me eager to learn more about it. While I was in college, I was interning with Angela Yee and local news/radio stations to get more insight on music and broadcast journalism. After actively being involved with our student government, I was fortunate enough to work on artist logistics and event production with artists including Future, Bryson Tiller, A Boogie, Russ, Ari Lennox and more.
In 2019, I moved to LA and that's where I began putting myself in different avenues within the music, entertainment, lifestyle and cannabis industries. I started to work with artists and executives in music including SAINt JHN, Christian Combs and Biggs Burke; lifestyle and cannabis entrepreneurs including Richie Akiva, Jonathan "Foodgod" Cheban and former NBA Player, Al Harrington and owner of VIOLA.
Shenell Renwick: During undergrad and even a couple months after graduating, I interned at a lot of PR agencies such as Purple PR and Orienteer. Through these various internships I got a chance to dip my toes into a bit of everything, but I was mainly drawn to fashion and lifestyle. I was lucky enough to work at these agencies where fashion and lifestyle often intersected but more than anything else, I really loved working with streetwear brands and gravitated towards that after working with the legendary Brooklyn-based menswear brand, Kinfolk through an internship in 2017.
After graduating in 2018, I landed my first full time job at The Door and worked there for a little over a year where I assisted in PR campaigns for a number of culinary, lifestyle, and real estate clients such as STARR Restaurants (Pastis, Le Coucou, Buddakan, etc.), FAO Schwarz, FLOUR SHOP, and the Empire State Building. During my time there, I truly learned what it meant to be a publicist and gained a wealth of knowledge in navigating the media landscape thanks to my colleagues and mentors that guided me. It was also the place where I was introduced to another passion of mine – media and entertainment – and had the amazing opportunity to work with companies and talent such as HBO, MTV Studios, Duckie Thot, Molly Yeh, and more.
After The Door, I worked at The Lede Company for a little over half a year in their brand department where I worked on PR campaigns for Adidas x Pharrell Williams, Complex Networks, REVOLT, Billionaire Boys Club, Kappa, Concepts, Russell Athletic, Tinder, and much more.
How did you two come together to form Dossier?
Shenell Renwick: Dossier originally launched in 2017 during our junior year of undergrad at SUNY Buffalo State. Nikita and I worked together at United Students Government, Buff State's student-led service group, on their executive board as their Administrative Vice Presidents of Campus Programming and Public Relations. When we weren't working on mandatory campus events or in lectures, we often worked with our peers on and off campus on their budding businesses who may soon benefit from tips like Reduce Business Energy Usage. We did a little bit of everything from creating flyers to designing logos and business cards and even negotiating partnerships with local organizations and businesses within the Buffalo area. After graduating in 2018 with our bachelor's in Public Relations and Advertising and Journalism we both decided to pause on Dossier to start our careers in public relations and marketing.
After working full time for a couple of years in our fields, we realized that there were changes we wanted to make and see in both industries. Ultimately in September 2020, we decided to bet on ourselves and re-launch Dossier with more knowledge, a lot of growth, and a new passion to really help not only our peers but also the many emerging brands and creatives we see in the industry.
Who were some of your inspirations when it came to starting and running your own business (if any)?
Dossier New York: As cliche as this may sound, we're each others' inspiration. Coming from New York City, there is so much competition for the things that we both love that we drive inspo from both our similarities and differences. Whatever I lack, Shenell exceeds in. Whatever Shenell lacks, I exceed in. We balance each other out in a way that places us both in positions to have those tough conversations but also revert to our "why". We're completely different but similar in hindsight. Running a business isn't easy. Running a business in a time where things are unknown to us, isn't easy. But, running a business with someone that has your best interest as a person, creative and partner, is the most rewarding.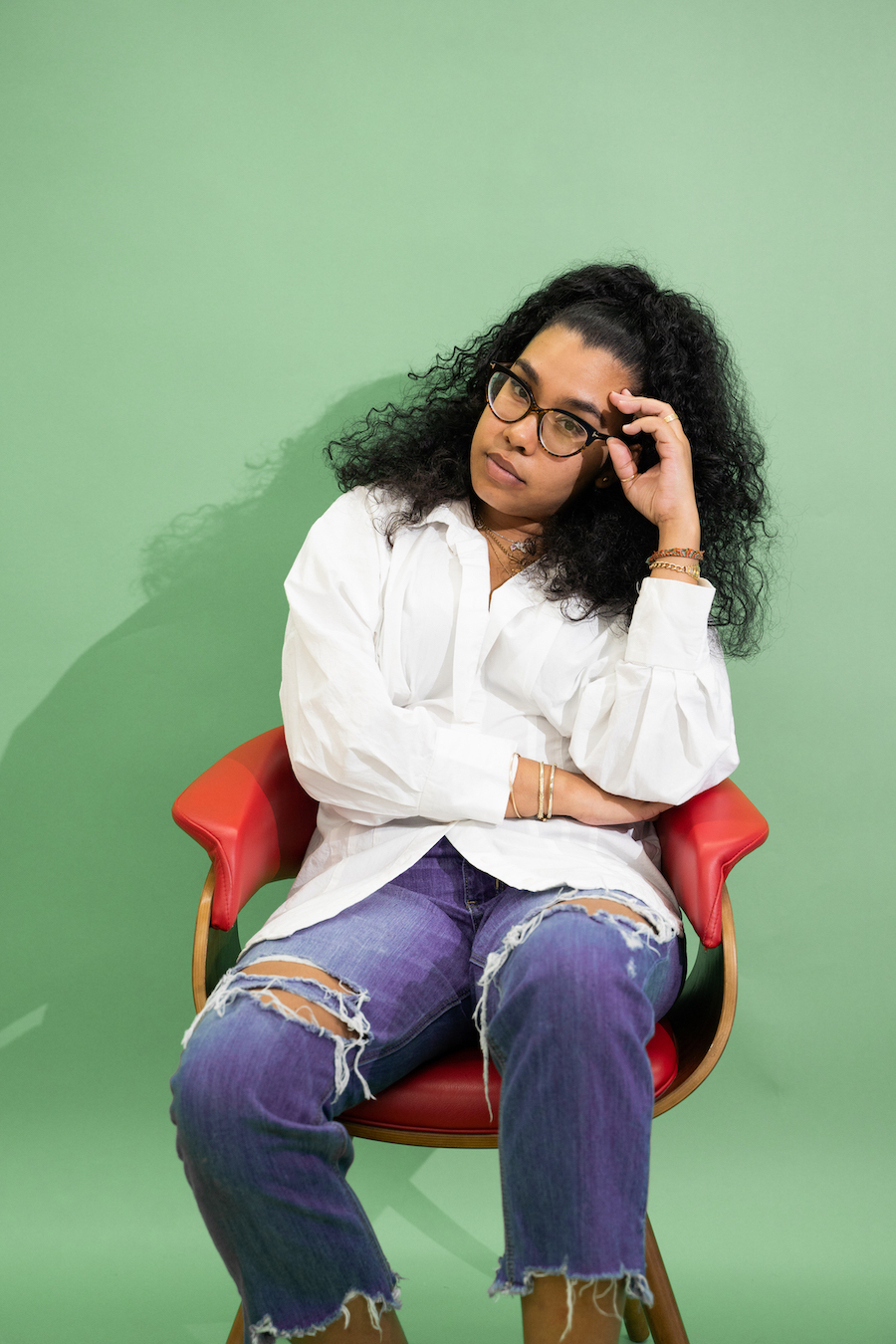 What has your experience been like running Dossier thus far, and how has it helped you grow and better understand the industries you're working in?
Nikita Singh: Running Dossier from then to now has been nothing more of a learning experience. We've learned so much about ourselves as individuals and business partners that has brought out the inner beast within our work ethics. With any small business, there's challenges. But, Shenell and I keep ourselves grounded with daily reminders that this is our calling. We also hone in on the importance of taking each day as it comes and knowing that tomorrow is a fresh start. Coming from industries that often boxed us in made us more eager to build on what we started. Taking a risk on not only our careers but the state of our mental health during a pandemic has been the biggest reward of it all. We're able to create and work with talented people that come from different backgrounds and places that trust our judgement and industry insights.
What kind of space do you want to carve out for yourselves as women in multiple industries?
Shenell Renwick: We'd love to carve out a space for young Black women looking to enter our fields. When I was interning and even working full time, I was often one of the few or the only Black woman in the office or on the team and I dealt with a lot of issues that often come up in the workplace for Black women especially for those that are introverted such as myself. It was difficult at times and I was lucky enough to have people that helped me through those periods such as my parents and fellow colleagues who related to my struggles, but it definitely made a huge impact on me and changed my perspective on the industry a lot.
I love connecting with other young Black women who are looking to enter into PR and being able to teach them how to navigate in our industry especially when it comes to workplace culture, working in a fast-paced environment, and dealing with different personalities and leadership. PR to most people looks like fun because the campaigns are fun, and it is, but it is also a lot of work on the backend and most people do not see that at times.
Carving out that safe space for Black women to share their highlights and lowlights in this industry is so important to me and to many other Black publicists in our industry and it's imperative for us as a Black-owned agency to continue carrying the torch that many others have done for us.
Misogyny can be so insidious in the music world. What are some ways you've been able to combat it and what kind of advice would you offer to women who are just coming into the industry?
Nikita Singh: Music has definitely been a male-driven industry, like most. We've been able to combat this stigma by showing up and showing out, both literally and figuratively. Being that we are women, we're naturally more prone to being nurturing and fully planning things out as they come. I like to surround myself with other women that share a creative mind, outspoken and not afraid of pushing the envelope; all while staying true to myself. This industry would make you think and feel like you have to be someone that you're not, do things that are outside of your norm and even question some of your judgements. However, staying grounded and having strong mentors that are men and women is the key to combating the misogynistic view on the music industry.
The biggest advice to women coming into this industry is to maintain having tough skin. As women, especially Black and Brown women, we already have so many things that are pinned against us. Executives, labels and for some, clients, want us to look a certain way or behave in a way that just isn't us. Our voice shouldn't be undervalued because of how we dress, where we come from or how we wear our hair. It's very imperative to have that extra layer of tough skin to protect our energies, creative state and overall well being.
How would you challenge the music industry in order to increase meaningful representation and provide better support for women?
Nikita Singh: The importance of increasing meaningful representation starts by tapping into your core values and key components to what you look for in others that embody inclusion. For me, I carry those who are like-minded, eager to learn and demonstrate leadership qualities wherever I go. My team is a visual representation of who I am and the work that we execute. I thrive on knowing that I have a team of great individuals that act as moving parts for any job. I am very protective of the work that Shenell and I create for others because we're working in a space that tends to oversaturate and dismantle originality. Our company is currently driven by women because we wish to provide support and advice for those that look just like us. We use our experiences, bad and good, to push forward and teach younger girls their importance to a company, the essence of their creativity and overall path of being bad a**.
Shenell Renwick: To piggyback off of Nikita, I'll definitely say giving people their flowers is also just as important. I've noticed that when you genuinely give people their flowers and show appreciation for their hard work and dedication, it gives them that boost. I think we often see shouting out someone for even the smallest of things as babying but it's not, sometimes we need that "good job" to keep up our morale especially during our current socio-political landscape. And also, giving women a chance of all backgrounds and fields to work on our campaigns – it doesn't even have to be working on it from a PR or marketing lens but it could be hiring women-identified producers, photographers, videographers, editors, you name it – and having them work with our clients to bring their ideas, visions, and stories to life.
Can you share some successful campaigns you've run through Dossier, and what you're excited about coming up?
Shenell Renwick: Definitely our very first campaign with one of the first clients we signed, Sadé + Shaniya, after announcing our re-launch back in September. We worked on their capsule collection, The Looking Glass, a collection that celebrated women through introspection, self-reflection, and discovery. To showcase the new collection, the two young designers utilized the latest in 3D and AR technology meshed with real models to bring forth a unique pre-recorded presentation to their fans in October. We were able to secure coverage for them in Complex, AfroTech, Refinery29, New York Magazine, and more – resulting in over a billion impressions by the end of the year. Since then, the brand has steadily grown and we're super excited for their new collection slated to release this Spring!
Nikita Singh: Our most recent campaign with BeyondSonny for his single, "Black Friends," far exceeded our expectations. We not only worked on the marketing and PR for that single but we also really sat down with Sonny and his visual team to ideate on the treatment for the music video and it was a joy to work with him hand in hand through that whole process. In the end, we secured coverage for "Black Friends" in Atwood, Uproxx, Hot New Hip Hop, and more – resulting in over 10 million impressions and almost 40,000 views on YouTube, his most viewed video to date.
Shenell Renwick: Overall, we're excited to just grow as a new agency and see our clients grow as well. We have many goals and things we want to accomplish in the next few years or so and every day we're working towards that. We're beyond grateful for our clients and our community of family, friends, colleagues, and mentors for supporting us every step of the way.
— —
Stream: "Pray for Me" – Billie Essco
— — — —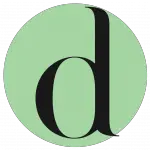 ? Nikita © Jonathan Borruso @jonnybgreat
? Shenell © Pia Fergus, @pia.fergus