Japanese singer-songwriter Ichiko Aoba charms with her a sweet and melodic composition "Easter Lily."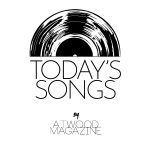 Listen: "Easter Lily" – Ichiko Aoba
---
Since 2010, Japanese singer-songwriter Ichiko Aoba has been writing and crafting a pensive and intimate sound, mostly, if not only, of classical guitar and vocals. While favoring a relatively minimal approach to orchestration, Aoba's 2020 release, Windswept Adan, showcased her capacity for layering, detail, and arrangement in varying degrees. Windswept Adan is as alluring as any of the artist's previous releases and it's with tracks like "Easter Lily" that support such an opinion.
Contextually, "Easter Lily" could be considered one of the more straightforward offerings from Windswept Adan. Where tracks like "Horo" and "Parfum d'toiles" highlight the album's more experimental and compositional leanings, "Easter Lily" channels Aoba's more traditional songwriting. Instrumentally, the song is established by a gentle, arpeggiating classical guitar and an equally arpeggiating and counter-melodic bell accompaniment. The composition fluctuates between moments of subtle gloominess and delicate brightness, without ever really choosing to stay on one side or the other for too long. The start of the second verse introduces an upright bass that serves as a subtle, yet palpable, outline to the melodies.
On top of the primary layers, Aoba's vocals emphasize and enhance the overall subdued atmosphere of the piece. Though it is mostly just her voice alone, the second half features a sort of call and response segment as she introduces the final element of the piece; strings. Like most everything else in this song, the strings occupy space meant to define the atmosphere of the song, and they do so in two ways. The first is over the final chorus where they have a bit more of an active role coloring in the more radiant aspects of the composition and the second is during the outro where they, by contrast, lead the song to a slightly more dissonant end.
Settled somewhere between ambient and folk, "Easter Lily," is an endearing piece of music from an equally endearing album. Aoba's sound is a treat to have in the world.
— —
Listen: "Easter Lily" – Ichiko Aoba
— —
? © 2021
:: Today's Song(s) ::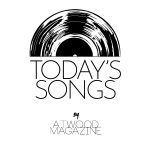 :: Stream Ichiko Aoba ::