This Black History Month, Atwood Magazine has invited artists to participate in a series of essays, interviews, reviews, poetry, playlists, and more features in recognition of, and out of respect for the symbolism and significance of this month.
---
Today, rapper BeyondSonny – the moniker for Brooklyn's Malik Sonny Watts – discusses his music, culture, community, and identity for Atwood Magazine's Black History Month series. Born and raised in Flatbush, the 24-year-old artist has been releasing music for the past seven years, blazing his own trail through honest, unapologetic reflections on the surrounding world that blend a myriad of styles and influences – from hip-hop and alternative, to Afrobeat, house, electronica, and beyond. He released his debut mixtape Reaching Heaven Volume 1 in 2014, and his sophomore project American Hippy Demo in 2019.
BeyondSonny is set to release an upcoming EP in early 2021, and recently teased out the stunning, intimate singles "Imagine," "Heavyweight Champion," and "Black Friends." An Atwood Magazine Editor's Pick, the rapper's second song release of 2021 "Black Friends" is absolutely enthralling – a dramatic overhaul of the times that transforms from a personal reckoning to a stirring reflection on racial prejudice, Black Lives Matter, to a passionate embrace of his loved ones and community. "I believe the ultimate act of humility is taking the spotlight away from yourself and shining it onto others. 'Black Friends' isn't about me, it's about us," the artist shared upon the song's recent release. An enveloping mix of muted pianos and brass serve as the compelling backbone to an impassioned no-holds-barred rap that speaks truth to power on subjects of social injustice, police brutality, and more: Beyondsonny lays it all on the table. This song is a lot of things: A reminder, a reckoning, a call to action, and more. If you hadn't heard of Beyondsonny yet, you won't forget him now.
"'Black Friends' is a song that celebrates the unsung heroes of the black community. The individuals that are often overlooked, but make us look beautiful or provide us with the resources we need but can't find elsewhere. Filming the visual was an immense honor and seeing all of my friends display what they do best is far beyond anything I could have imagined. The more I make music and the more I write, the more I realize that I never know who I can inspire. My goal is to continue creating honest work and highlighting the people that inspire me. Black Friends is my overview of current society and the place my black friends have in it. We are here, and we deserve the same opportunities as everyone else." – BeyondSonny
•• ••
A CONVERSATION WITH BEYONDSONNY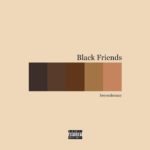 Our Black Friends are also our Black Heroes.
Atwood Magazine: Hey Sonny! First of all, thanks so much for your time today. I know you've been around making music for so many years at this point; what would you want someone just getting to know you and your music, to know about you?
BeyondSonny: I'd want them to know I'm just like them. I battle with depression, anxiety, and the weight of the choices I make every day. Music is an opportunity for me to re-center and find perspective. My music comes from honest experiences and observations I've made throughout life. I also love the sport and competitive nature of Hip-Hop, it's always a breath of fresh air for me when I discover a new flow or new way to approach a song. The beauty of making music is, you never know who could be listening so I always try to represent who I am and share my emotions because someone else may happen to relate as well. All are welcome to what I create.
I know you're born and raised in Brooklyn Has Brooklyn had a big influence on your music? If so, do you feel like you can "hear" Brooklyn in your songs?
BeyondSonny: If I had to explain my identity to someone, Brooklyn would be a defining part of that description. Brooklyn raised me to be the person I am today. Growing up in Brooklyn I've been able to experience so much, meet a plethora of different people, hear various sounds and find love for so many different mediums of expression. Being from the East Coast I've studied the greats here; Nas, Jay-Z, Biggie, Big L, Wu-Tang, Mos Def and so many others. I've lived with their stories for years of my life. My language, flows, charisma and style are all products of Brooklyn. The sound of Brooklyn is ever-changing but still retains some of its previous elements, with that said, I believe the heart of Brooklyn can be heard in my music.
Who are some of your musical inspirations and influences in the music you make?
BeyondSonny: My biggest musical influences are Kendrick Lamar, J. Cole, Nas, Kid Cudi, Stromae, Bonobo, Proteje, MF Doom, J Dilla, and SZA just to name a few.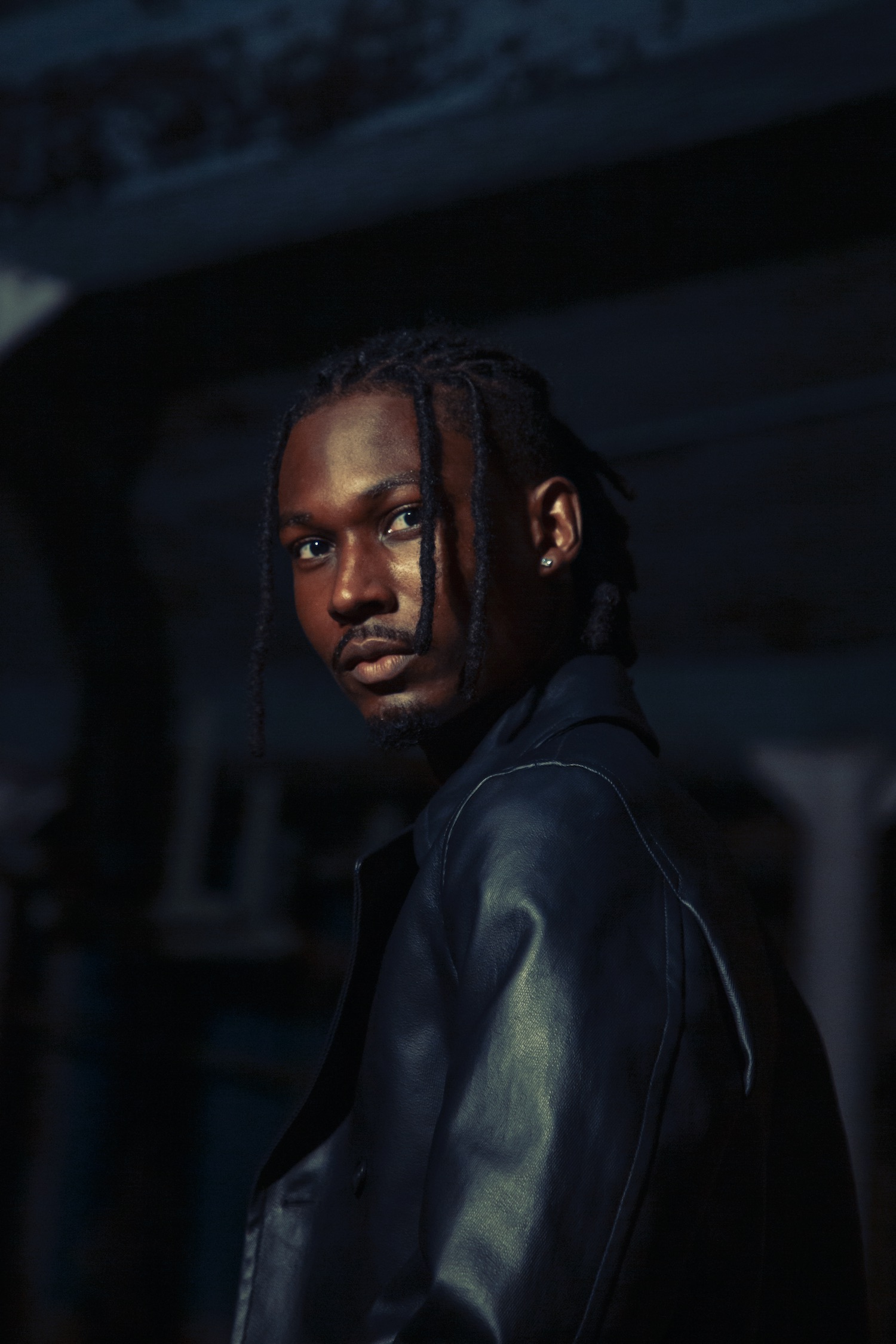 I wanted to speak with you today about the songs that are up on major DSPs, starting with "Imagine" which is such a strong, smooth entrance! What's the significance of this song for you?
BeyondSonny: Thank You, that means a lot! "Imagine" was written during the height of the COVID-19 pandemic in 2020. I noticed that Black and Brown people were experiencing very different hardships from others and wondered if anyone really puts themselves in our shoes to empathize with us and see what our situations are. I wanted people to try and imagine what our lives were like through pictures I hope I painted in that song.
"Imagine having talent, but you end up being Black. Imagine dying early, but your Black don't ever crack." These words broke me when I first heard them. Can you talk about the sentiment behind these lines?
BeyondSonny: The potential of Black and Brown individuals that are incarcerated is infinite. Potential doctors, lawyers, teachers, singers, and chefs. Men and women who are in jail or aren't afforded the same resources as others may never have the opportunity to foster and develop talent. Most times we don't even have the time to even discover what that talent could be. Being black with talent has in a sense become a paradox. There's this saying that "Black doesn't Crack," but this only applies to people who are older. Most people in our community may never get to hear someone tell them this because many of our lives are being cut short by so many factors we have no control over. I'll admit when I wrote these lines I was afraid many wouldn't understand.
"Heavyweight Champion" started the year off right. What is this song about for you?
BeyondSonny: "Heavyweight Champion" is actually one of my personal favorites. The song is based on Muhammad Ali who fought both inside and outside the ring. Life is heavy, and it can become overbearing at times. I wanted this song to represent both Ali and my own personal struggles. Every decision can be heavy, I think it's up to us to decide which heavy is worth our strength.
"Black Friends" had an immediate impact on me when I heard it. How do you feel this song captures you and your artistry?
BeyondSonny: "Black Friends" captures my attitude towards many things. My disdain for social media, the current state of Hip-Hop, and how Black and Brown people are treated in general. I think this song was a line in the sand, I wanted to layout where I stand as an artist and how I feel. I also had to reflect on my progress and realize I'm inspired by so many people around me, especially the people that consistently work with me and push me to be a better version of myself.
Pondered really heavy on the climate of the rap game
Couple of little niggas that been moving to their mass fame
Selling kids gimmicks just to fortify their campaigns
Now these kids begging for advice from an at name
Addicted to the screen so it seems that's the fan base
Typing lyrics on a phone our words not man-made
Feeling really lost, with these thoughts,
cause the cost of the gauze is more
than we afford but the poor gonna buy
Into all the lies we immortalize
The Aubreys, Garners, Martins, Taylors, Floyds,
Blands, Browns, Rice, Castilles, Sterlings
Niggas really out here, boasting earnings,
that's concerning, crosses burning
Yall ain't certain
Racism still alive, fuck your service
Now they like black lives matter
When our house used to shatter
From the KKK
Politician wanna pander to my people
All yall evil, I'm so tired
That phrase got like a million sequels
Used to hang us up on a tree
Now we smoke all the trees
Now we hot with degrees
Well educated even we segregated
This song arrives with the onset of Black History Month. What's your relationship with this month, and do you feel or see its impact on your world and communities?
BeyondSonny: February was probably the most exciting time to be in school. It was the only time where I learned about people that looked like me. I learned what my ancestors did to allow for me to vote, drink from water fountains, or even own property. This month is a beacon for Black People to highlight themselves and force the world to pay attention. Releasing this song on the first day of February was a phenomenal experience, it felt like I was apart of something that was historic and could hopefully remain immortal for everyone.
This month is a beacon for Black People to highlight themselves and force the world to pay attention.
You previously shared that "Black Friends' is a song that celebrates the unsung heroes of the Black community." I was hoping you could expand on that and share some stories of those unsung heroes?
BeyondSonny: I think in our society today we glamorize actors, singers, rappers, or whoever else occupies our screens. We forget about the larger community, the teachers who inspire our youth, our hairdressers who keep our hair healthy, or even our nail technicians who keep us looking good with a fresh manicure. Everyone in the Black Friends Visual are people I personally know who are devoting their time to their crafts. Growing up my parents instilled in me that hard work is hard work, it doesn't matter what you do. Our Black Friends are also our Black Heroes.
One thing you've talked about before is inequality in opportunities, and that's a topic you actually talk about in "Black Friends." Can you share a little more about your perspective on the changes we need to undergo as a society here?
BeyondSonny: I believe more conversations need to be had. Conversations about the harsh realities of America's history and the atrocities committed that kept a group of people literally chained to despair on land that was stolen. There is no reason someone should have to think twice about a resume that is decorated with credentials all because their name is Marquise or Shaniqua. Money needs to be channeled through our public education system in our inner cities, mental aid resources should be readily available, health markets to cure our food desserts, rehabilitation for the convicted and a fair and just trial process would be a scratch on the surface on some of the changes I'd like to see.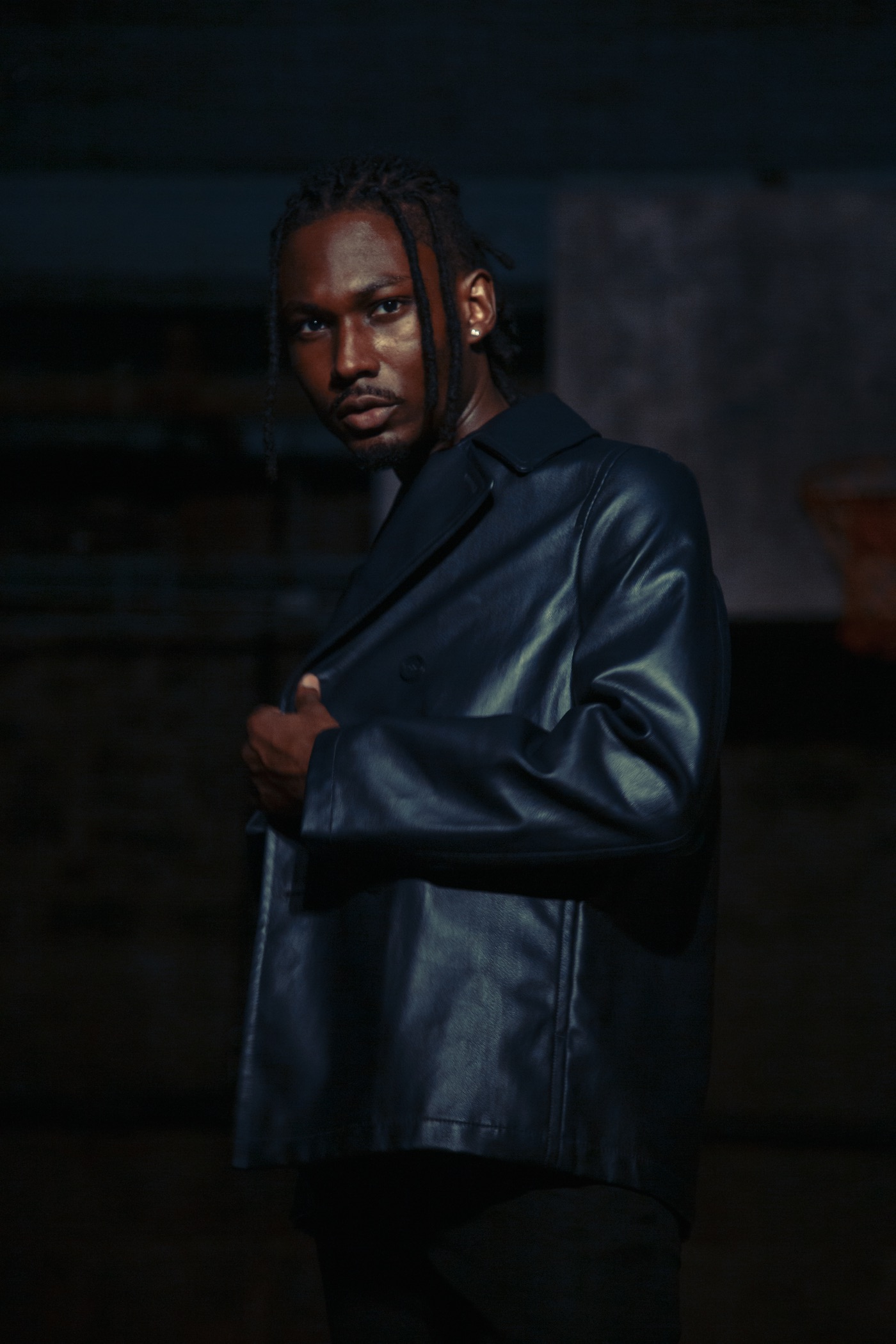 One thing I admire is the way you've positioned yourself not as an individual, but as a representative of sorts. Has music long been a communal experience, for you?
BeyondSonny: I've had the privilege to travel to other countries, and one of the first things I notice is how they view themselves among their community. Do they care for others or do they just care for themselves? For me, music is an opportunity to bring people together and share a common feeling or thought. I think everyone deserves to feel comfortable in their skin and the only way for that to be accomplished would be for us to consider each other's emotions.  Any achievement that I make in my musical career would be because of the support I've received from people. Music has and will always be communal for me.
"'Black Friends' isn't about me, it's about us," you've said. Who is "us" in that regard, and how or why did you come to carry this with you - in other words, what inspired you to speak for more than just yourself, in a way?
BeyondSonny: The amazing thing about making music is you have the opportunity to be heard by many, and if your're lucky people will live with your words. This song was made to express thoughts and dispositions that are shared among many people within my community. I wanted to take the focus away from myself and highlight the real issues that are going on. It's easy to get distracted in this day and age so I figured this would be a good chance to break through some of those distractions and captivate my listeners.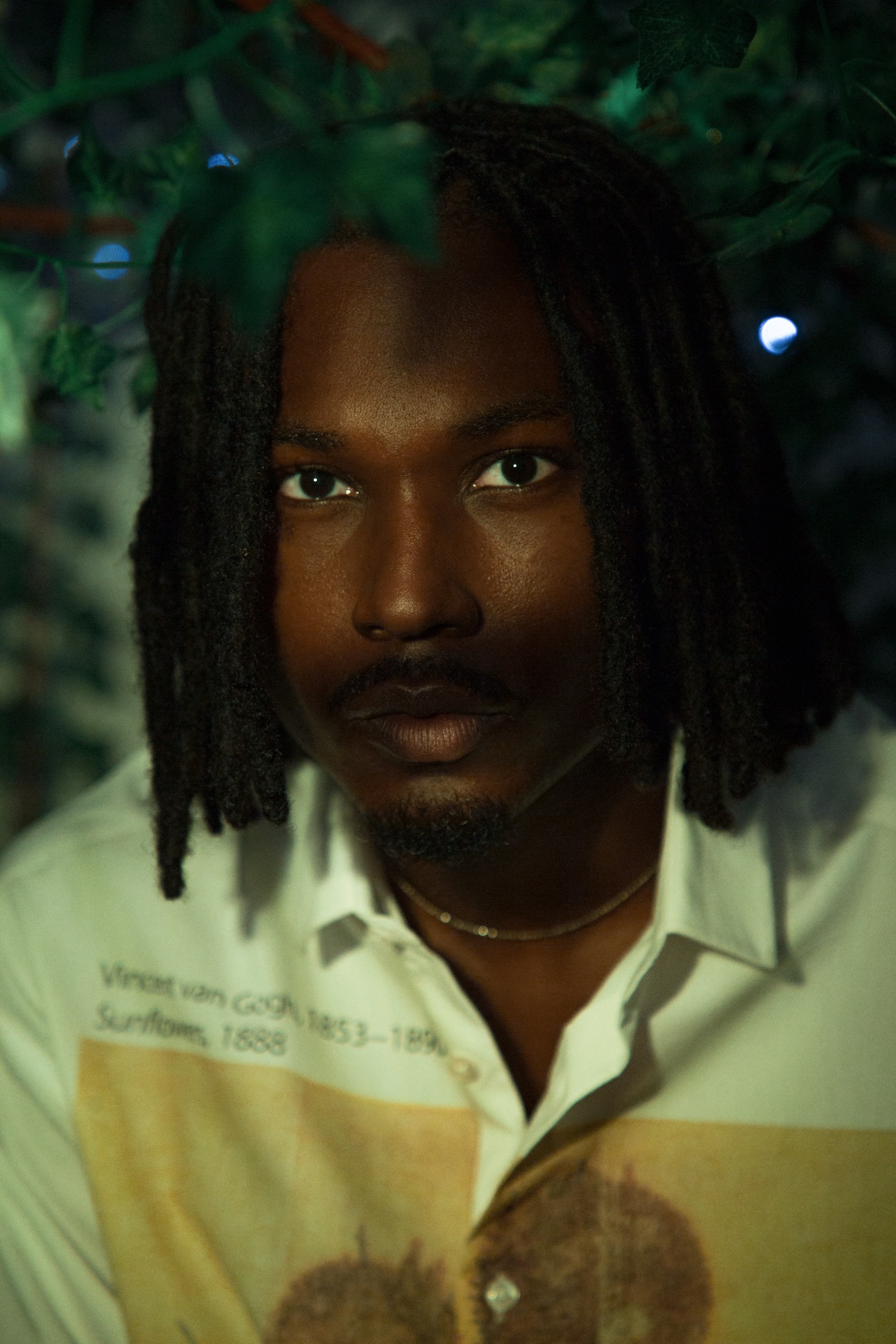 I admire so much about your music video. How did that production come about?
BeyondSonny: I sent the song to my publicists and they loved it. They thought it would be a good idea to shoot a visual for it that captured its essence. I sent the song to my good friend and the director of the video, Stalin who also loved the energy of the track. He wrote a treatment for the visual and I reached out to my friends and explained the concept. David, our director of photography, Danny, our B Camera Operator, and Pascia, our stylist did an incredible job to make the video what it was and I'm always humbled and honored to work with them.
Do you have any definitive favorite lyrics on this song?
BeyondSonny: "Fuck all that urban shit, you can suck my urban dick"
What do you hope listeners take away from "Black Friends"? What have you taken away from creating it and now putting it out?
BeyondSonny: I hope listeners can understand the struggles that we face in the Black community all whilst working to build a foundation for ourselves against all the odds. The video shows that in darkness light can emerge and captivate. Creating and putting this song out has opened my eyes to the impact that my music can have on people. From the words of encouragement and support, people have resonated with this song in so many different ways and I'm grateful for it.
— —
---
— — — —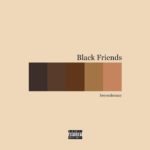 ? © Alexsa Tolentino
:: Stream Beyondsonny ::
---