A driving and ambient indie pop song, Daise's dreamy new single "Sights of Blue" evokes deep aching and intimate urgency.
— —
I can only see what it is I'm shown, by the way you've grown to hide that love like you gave to me.
It doesn't how much we drown ourselves in sound or cover our eyes and ears: Heartache is a palpable and residual hurt, resonating inside us. However hard we try to fight it, eventually the haze has to fall and we must succumb to our pain. A driving and ambient indie pop song, Daise's dreamy new single "Sights of Blue" evokes deep aching and intimate urgency.
I used to wander, with eyes sewn shut
It was always by choice
but then I'd stumbled,
into a lake of blue
So then I woke up,
and scrambled to my feet,
shaking everything I thought,
that never had me beat
And now I see,
bright lighting through the sheets
Listen: "Sights of Blue" – Daise
[soundcloud url="https://api.soundcloud.com/tracks/478481799?secret_token=s-IP10m" params="color=%2394acd4&auto_play=true&hide_related=false&show_comments=true&show_user=true&show_reposts=false" width="100%" height="166″ iframe="true" /]
---
Atwood Magazine is proud to be premiering "Sights of Blue," the latest single from Southern California indie rock band Daise (out everywhere 8/28/2018). The four-piece of Eli DeLeon, Edwin Robles, Justin Barner (JB), and Luke Johnson introduced themselves with debut single "Blackroom" in 2015, following up with their propulsive EP Bewilder a year later. Returning two years later with an invigorating batch of new music, Daise sound like trailblazers in the pop/rock realm. Like Californian peers Bad Suns, the band mix dance-friendly beats into ambient pop guitar licks and rock riffs. "Sights of Blue" is a vision fully realized, blending beauty and tension together in a harmonic pot of vulnerability and heartbreak.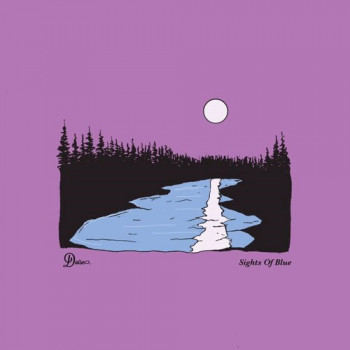 I see beauty in you in all the sights of blue
And now that I've found a place,
outside of my dreams
It had never been so still, waiting in you
And now I see blue
"'Sights of Blue' was written on the subject that almost every person can relate to – about being in a relationship where they have been mistreated and not having the efforts they invest into the relationship reciprocated," lead vocalist Eli DeLeon tells Atwood Magazine. "Ultimately in the end they should realize they deserve better, recognize when it's time to move on, and start focusing on making themselves happy again."
Sonically, "Sights of Blue" is not inherently sad, but its outlook grows increasingly dark as the song progresses. DeLeon narrates a poetic reflection on love and his own personal connection. Slowly but surely, he comes to see the veil over his eyes.
Running concurrent to this painful, yet all-too-real narrative is Daise's musical theatrics: The band craft, a bouncing, excited vibe through their driving beat and bouncing guitar work.
"Musically I wanted to challenge myself by writing a bass line for "Sights of Blue" that would not only complement the song, but also add an unusual flavors in the mix," Daise's bassist Justin Barner explains. "The verse bass was inspired by Chance The Rapper's production. I really liked how his music is always bouncy and it gets your body moving. I wanted to contribute something with that same feeling. The chorus bass was almost instinctual. Ed's lead really stood out to me and I felt the need to write something that dances with it. The feeling I got was so strong that when I play the chorus to 'Sights', I imagine both parts as colors moving together simultaneously and swirling around in the air… The bass at the end that is teased during the second verse is heavily inspired by hip-hop. It's a very aggressive bass beat that doesn't play off anything with its weird timing, but still fits and adds some excitement."
Don't be the sad man,
drifting in the waves,
wouldn't it be nice
living swimming in the air?
And now, you wake in awe of what you see
So the current slows with all it knows,
with you on the wave
These reflections of you,
are no reflections of you
Poetic, creative, and emotionally aware, Daise are ready for their moment, and it's coming their way: The band will be opening for The Boxer Rebellion on September 27th at the Teragram Ballroom, and are sure to have more dates lined up as we get into the fall. Sporting a tight, vibing sound that is at one mesmerizing and evocative, "Sights of Blue" carries forth Daise's musical essence while also tapping into something much deeper – a basic truth about pain and love that we can all relate to on a human level. Stream "Sights of Blue" exclusively on Atwood Magazine!
— — — —
? © 2018
:: Stream Daise ::