Black Polish's achingly intimate and beautifully vulnerable song "Streetsigns" is a heartrending, cathartic confessional taken off the LA artist's upcoming debut album, 'Forest (Monsters Live In The Trees).'
Stream: "Streetsigns" – Black Polish
---
Broke my heart cause I'm an addict to my everlasting sadness, so I'm running down the street with my fears surrounding me…
With a voice that shivers and a heart that aches, Black Polish sends shivers down the spine.
Life is long and our paths often turbulent and endlessly winding, but the 18-year-old's latest single is yet another striking reminder that we don't need to have lived a long time in order to feel the weight of the world on our shoulders – or share some poignant, poetic wisdom about the human experience.
Achingly intimate and beautifully vulnerable, Black Polish's new song "Streetsigns" is a heartrending, cathartic confessional: Tender melodies and brutally candid lyrics collide in an impassioned ballad of escape and longing as the artist dreams of a space free from guilt and all the things that haunt us – the shadows around us, and the demons within.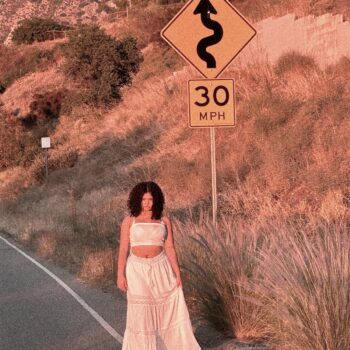 I don't answer all my calls
Cause I can't keep promises At all
Left my soul stained imprinted in your sheets
next to a photo of who we used to be
I wanna see
The street lights following me
I wanna go
Where I can't be troubled at all
Atwood Magazine is proud to be premiering "Streetsigns," Black Polish's fourth song of the year and the latest single taken off their upcoming debut album Forest (Monsters Live In The Trees), out January 26, 2024 via Riptide Music. The moniker for Los Angeles-based singer and songwriter Jayden Nicole Binnix, Black Polish introduced themselves in late 2020 and has, over the past three years, come into their own as a resounding and refreshing voice in the alternative/indie music space.
Their songwriting "hones in on the experiences of non-binary people" (per Grimy Goods) with a shiver-inducing vulnerability that makes their words, and their emotions, accessible to anyone and everyone with a beating heart and warm blood pumping through their veins. Previously released tracks like "Baby Tonight," "Sad Lesbians," and "Sophie" (all available on 2021's evocative debut EP, Out of Place) showcased the depth and range of their burgeoning talent from the start. Now, with over 10 million global streams and a recent signing to high-profile booking agent Tom Windish's Paradigm Talent Agency, Black Polish is poised to take the world by storm – and with their imminent full-length album's release, they plan to do just that.
And if "Streetsigns" is any indication, they will win audiences over by whispers as well as shouts. The artist's latest single is a soft, soul-stirring seduction replete with sweet acoustic guitars and gentle, immersive vocal harmonies that dazzle the ears as they enchant and enrich the soul. "I don't answer all my calls," the artist admits at the top, their hushed voice already feeling the sting of regrets as they quickly pile up: "'Cause I can't keep promises at all… Left my soul stained imprinted in your sheets next to a photo of who we used to be…"
Their anxiety already peaking, Black Polish hits an emotional climax in a chorus that finds shelter in escape – even if that "escape" is a pure, unbridled fantasy:
So I'm running down the street
with my fears in front of me
I can barely even breathe
(and) I run cause I can't sleep
broke my heart cause I'm an addict
to my everlasting sadness
(so) I'm running down the street
with my fears surrounding me
I wanna see the street lights following me… I wanna go where I can't be troubled at all…
"'Streetsigns' speaks of wanting to escape your self-destruction and be completely isolated, free to do whatever you please," Black Polish tells Atwood Magazine. "It's a love song for a place where responsibility doesn't exist and guilt will never reside within you."
It may ultimately be a futile indulgence, but escape from ourselves doesn't sound so bad with Black Polish as its soundtrack. Their angelic, impassioned performance is food for the soul, capturing the weight of the world with a charm that takes the edge off. Freedom is often fleeting – you close one door and another one opens almost immediately – but the idea of freedom? That taste can linger on the tongue – and in our ears – forever.
It's a concept that drove much of Binnix's art and creativity as they were making the songs that would ultimately comprise their full-length debut.
"This album was created while I was living in Maryland and beginning high school," the artist shares. "My family home was secluded and tucked away within the suffocating trees. It was my first major project I had ever worked on, and I was only 15. Within this time, the unexpected Pandemic hit. Days blended together, as deep isolation set in. I felt as if I saw the world in third person. Seclusion in my room became my existence."
'


"Though quarantine laws were lifted after a year, breaking from the shackles of depression and dissociation would simply not be possible," they add. "With every bad day, therapy session, or panic attack, I always ended my week with writing a song. Collabing with incredible writers such as Maia Kelly, Gabe Reali, and Taylor Jamison along with talented producer Ryan Raines and Alex Tirheimer, has made the process that more special. There's hundreds of melodies I have scrapped. These are simply the ones I have kept."
"'Forest' is not a place, it's a state of mind. A state of mind where I am constantly looping back with no knowledge of escape. One thing about the woods is if you don't remember how you got in, the chances of getting out are slim."
Black Polish spills the contents of their fragile heart as they sing a song full of yearning, reflection, and inner reckoning:
I'm off balance on my feet
Threw my shoes on the wires where they meet
There's a place that I'm trying to find
In a city where everything is mine
I wanna see
The street lights following me
I wanna go
Where I can't be troubled at all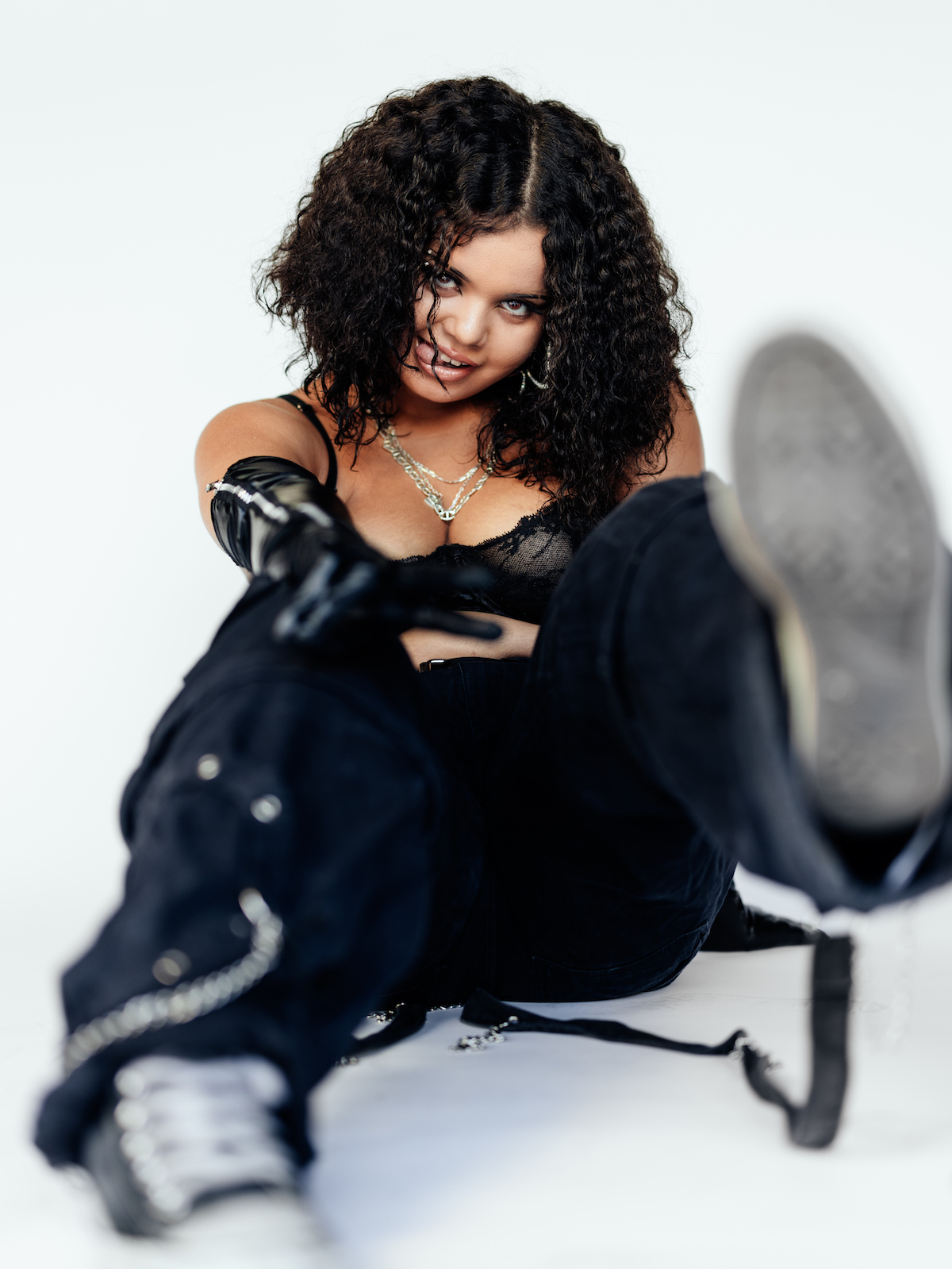 Forest (Monsters Live In The Trees) is set to release on January 26, 2024, and will feature a nine-song tracklist including recent singles "Void," "Graves," "Purple Skies," and "Tear Are Falling." If Black Polish has not yet made it onto your radar, now is the time to start paying attention – and with a song as beautiful and gut-wrenchingly gorgeous as "Streetsigns," it's hard not to stop dead in our tracks and tune in to what this talented teen has to say.
Stream "Streetsigns" exclusively on Atwood Magazine and get lost in Black Polish's world of raw vulnerability, enchantment, unraveling, and escape!
So I'm running down the street
with my fears in front of me
I can barely even breathe
and I run cause I can't sleep
broke my heart 'cause I'm an addict
to my everlasting sadness
so I'm running down the street
with my fears surrounding me
— —
Stream: "Street Signs" – Black Polish
— — — —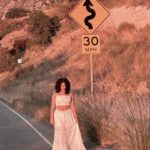 © Alexandra Petruck
:: Stream Black Polish ::
---