On "Dear To Me," Babyblu croons about his relationship, questioning his own position within it and acknowledging how valuable it truly is to him.
— —
How can we freeze a moment in time? Living in the present is incessantly crucial, and the only way we can ever truly enjoy life. We need to be extant in moments, big or small, to really appreciate their value. This sentiment is expressly true on Tampa-based artist Babyblu's newest single, "Dear to Me."
Listen: "Dear To Me" – Babyblu
[soundcloud url="https://api.soundcloud.com/tracks/417428919?secret_token=s-UprF7″ params="color=ff5500&auto_play=true&hide_related=false&show_comments=true&show_user=true&show_reposts=false" width="100%" height="166″ iframe="true" /]
---
Babyblu, the stage name for 21-year-old Dylan McBrayer, is very quickly finding his footing within the pop music world, finding mild streaming success with his previous singles, and building an incredibly devout fan base. His songs have continuously been transparent, evocative lyrical narratives that enlist catchy pop hooks to drive home their flourishing sentience. On "Dear To Me," the first single off of Babyblu's forthcoming 3171 EP, Babyblu croons about his relationship, questioning his own position within it and acknowledging how valuable it truly is to him.
And I'm still not opposed
to feeling something again
Am I worthy of your time?
"I originally got the idea for the song on one of my 45-minute drives home from work," Babyblu explains. "I wanted to capture that feeling of late drives where my mind is going a million places sonically, and lyrically I wrote about this moment I had with my girlfriend where I realized she was someone I wanted in my life for a long time."
Through lush synthesizers and impassioned vocals, Babyblu delineates an indelible romance, an unshakeable, blushing feeling that feels fraught and forthright all at once; a variant of self-reflective emotions that come straight from the heart. "Dear To Me'' radiates love and being engulfed by the way it feels, encapsulating the passionate dynamism often found within relationships.
"Dear To Me" flows through candidness, as Babyblu openly wonders how he can perfectly capture the way he feels. Being in love can be scary and difficult to navigate, and appropriately reacting to these feelings and moments are of utmost importance. He reminds himself — and, subsequently, the listener — to be present, to not take moments for granted.
From the start the spaces between your fingers felt like home
Truly a place to call my own someday
I'm trying not to forget to be here with you
Cause when I tense up I find myself breaking in two
So I want you to need me like I'm something so new
Cause it's so dear to me to feel anything
And I need the truth
"It's so hard to capture a moment and I think I might be obsessed with moments but sometimes I wish I could freeze everything for a few seconds and step back and take in the bigger picture," Babyblu says. "This song is a big moment on 3171 and I'm excited for everyone to hear it."
Babyblu remains redolent throughout "Dear To Me," cycling through the very real and very ubiquitous back-and-forth thoughts one has in a relationship. The song permeates with harbored love and desire, allowing the listener to feel wholly immersed in the full narrative. Babyblu has lithely ascribed his emotions to curate a pervasive love song, and an addicting one at that.
Listen to "Dear To Me" now, exclusively on Atwood Magazine!
— — — —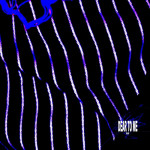 :: Stream Babyblu ::