Atwood Magazine is excited to share our Editor's Picks column, written and curated by Editor-in-Chief Mitch Mosk. Every week, Mitch will share a collection of songs, albums, and artists who have caught his ears, eyes, and heart. There is so much incredible music out there just waiting to be heard, and all it takes from us is an open mind and a willingness to listen. Through our Editor's Picks, we hope to shine a light on our own music discoveries and showcase a diverse array of new and recent releases.
This week's Editor's Picks features Chad Price, Rat Tally, CMON CMON, November Ultra, Forest Claudette, & James BKS!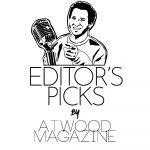 ---
"Somehow, Someway"
Chad Price
Chad Price's stunning "Somehow, Someway" has been on repeat in my home for several weeks now – in all honesty, ever since it was announced as the Grand Prize Winner of CBC Music's Toyota Searchlight 2022 competition. I may not have pressed play upon its initial release last October, but I'm glad I found it now: We can all use more light in our lives, and "Somehow, Someway" is brilliant, dazzling light manifest through music. Soulful, uplifting and hopeful, impassioned and achingly expressive, this song aches in all the right ways – all because of Price's radiant voice, his soul-stirring lyrics, magnificent instrumental work, and the talent he's surrounded himself with.
I'll be the first to admit
Don't really know what I'm doing yet
I don't know what happens next
Every time I make plans seem the plans don't stick
And I don't like to talk about my feelings
If I could have a word with all my demons I'd say
Not today
I just wanna make the most of this life
Sometimes I wonder if I'm doing it right
Everyone's a little broken sometimes
And that's fine
I don't wanna spend the rest of my days
Worrying about the things I can't change
Everything is gonna make sense one day
We'll make it through
"'Somehow, Someway" is a song that feels confessional to me," Price tells Atwood Magazine. "It feels like me confessing that I often feel lost, out of control, at the end of my rope, and like an imposter. It feels uncomfortable, because I really do struggle with opening up about my emotions and being vulnerable. But the weight we carry around feels a lot lighter when we become strong enough to face our darkness/demons/trauma…whatever you choose to call it…head on. When we actually look at it, it can become less scary. That's what this song is to me. It's about freeing myself from myself, realizing that I am not broken, and to continue moving forward no matter what."
"I'm incredibly honoured to have been selected as the Searchlight winner and to be included in a group with such high caliber Canadian talent," the Toronto singer/songwriter says. "I think winning something as big as this will be an immediate shot in the arm to the career I've built thus far and continue to build. I'm so thankful to the folks at CBC Music and Toyota Canada, who not only champion my music and me, but who give a platform to so many hardworking and talented indie artists who are grinding it out just like I am."
I find love then I push it away
Maybe I'm obsessed with the chase
Dreaming but I'm wide awake
In my head, in the dark, in the bed I made
And I don't like to talk about my feelings
If I could have a word with all my demons I'd say
Not today
I just wanna make the most of this life
Sometimes I wonder if I'm doing it right
Everyone's a little broken sometimes
And that's fine
I don't wanna spend the rest of my days
Worrying about the things I can't change
Everything is gonna make sense one day
We'll make it through somehow someway
"Somehow, Someway" is a spark of light in the dark. It's a ray of hope shining through dark clouds. Give it a play and let it fill your world with warmth.
"Spinning Wheel"
Rat Tally
"I'm seeing stars," sings Rat Tally's Addy Harris on her first single of the year. We are too; the lead single off her forthcoming debut album In My Car (out August 12 via 6131 Records), "Spinning Wheel" arrived in late June with a gut-punch of visceral emotion and vulnerable indie rock passion. The Chicago by-way-of Los Angeles and Boston singer/songwriter radiates with achingly emotional vocals and churning guitar work that finds its way effortlessly into our hearts. A nostalgic bout of intimate and deeply reflective storytelling, "Spinning Wheel" is captivating throughout:
I'm seeing stars
Didn't look away fast enough
Guess you left your mark
When I lose it I'll send my regards
It's like I'm anchored to the round-a-bout
That spinning wheel at the playground
And you get closer with every cycle
Getting off becomes consequential
I wait for the punch
But you keep your mouth shut
Rat Tally hits her high in the song's moody, driving chorus, her voice a lightning rod of feeling as turbulent instruments tremble and sway around her:
I wish you would scream at me
At least then I could say a few things
I was ready on sight
But you brought a ghost to a fist fight
I still fantasize it constantly
"Spinning Wheel" feels much like a conversation between artist and listener, wherein Rat Tally reintroduces herself, shares with us where she's from and where she's been, and hints – just hints – at where she might be going. It's a candid outpouring of the heart – an emotional reeling that ensures we hang on her every word, every note, every second "I just want validation," she sings. "Say I'm just as bad as one of the Mansons, bet you fantasize it constantly…" Vivid, raw, and undeniably charismatic, "Spinning Wheel" is a welcome return and an instant indie rock favorite for one of the genre's most promising up-and-coming artists.
I miss New England
The smell of summer in Boston
And living in a vacuum
When getting older was fun
And so were you
I had a plan, but every round I'm dealt a bad hand
I got nothing I'm playing on tilt
And I can't seem to sit still
I'll never be done
Cause I can't keep my mouth shut
I wish you'd just scream at me
Cause honestly I probably
Oh I just want validation
Say I'm just as bad as one of the Mansons
Bet you fantasize it constantly
"The Summers We Missed"
CMON CMON
An exhilarating pop/rock jam brimming with sunny, summery passion, "The Summers We Missed" is an exhilarating, if not exceptionally nostalgic debut from Belgium "newcomers" CMON CMON. I use "newcomers" in quotes because, as the band themselves are quick to share, they've all been here before: Jorrit Hermans, bassist Steven Omblets, and drummer Michel Becx had a taste of that rock n' roll life back in the early aughts. It was another band and another time, but the past two decades have only invigorated the trio's spirits; time has clearly given them space to grow as people while honing their musical talents, because "The Summers We Missed" hits hard with a stunning musical weight and enchanting storytelling of teenage romance:
I pick you up on West Avenue.
I don't know what else we could do.
So we head out to the pool in Julie's yard.
Her folks are gone and the party's about to start.
The band's not singing.
Bells don't chime.
I'm not really winning.
With you I'll be fine…
With you I'll be fine.
"'The Summers We Missed' was the final song we wrote for our first album," CMON CMON frontman Jorrit Hermans explains. "I actually intended it to be on our next album but I was so happy with it I needed to share it with the rest of the band. So we played it for the first time in our rehearsal space at Michel's house and immediately things fell in place and we stuck to the arrangement we came up with literally after only playing this for 15 minutes. The song directed itself into the shape we now know. So we decided then and there this should make it to the first CMON CMON album and started rehearsing it for our recording sessions at Trypoul Studios in The Netherlands. As this was so new, even our producer did not hear it before our recording sessions but once we played it, he too fell for it and we all decided this was indeed a great shoe-tapping powerpop track we should really record for our first album. And so we did."
"This song is actually full of personal teenage memories and melancholy," he continues. "Well, the first Summer featured in this song was the Summer of 1995. The party was real, the backyard and the pool were real and, yeah, so was Julie. It's a story about two teenagers who were very close but never got romantically involved though both felt they should have back then in that Summer of '95. That's what the first verse of the song is about. In the second verse, the narrative jumps 20 years forward in time to another Summer where both protagonists accidentally meet again after a random phone call. They both agree that things could have turned out differently but so many things got in the way as they talk about their memories of that Summer they spent twenty years before. The bridge is a personal reflection where one of the protagonists expresses regret and failure and understands that all it would have taken back then would have been a simple question or a gesture or whatever, but unfortunately, that Summer is gone and it will never come back. Even the second Summer, 20 years later, will not make things better because both are leading different lives and they only share their memories. In the end, both conclude they'll be fine because at least they have a perfect fantasy of what could have been during that Summer they not only missed, but continue to miss."
An early call and a voice you didn't know.
You got older and the years begin to show.
I turned my back on the past and it was gone.
Do you remember how the night slipped into dawn?
I don't know why.
And I don't know how
we got into this situation.
But you will be fine…
You will be fine.
Reminiscent of bands like Foo Fighters and Ash, CMON CMON have a charged rock sound. Their come to life with emphatic, invigorating energy, roaring beats, and warm harmonies that add just the right touch at just the right time. It may be a song dwelling in times past, but "The Summers We Missed" is a perfect singalong for summer 2022.
"come into my arms"
November Ultra
A beautifully breathtaking lullaby, November Ultra's "come into my arms" is a softly soul-stirring, heart-wrenching invitation to slow down; to breathe; and to be still. It feels like just yesterday we were praising the Parisian singer/songwriter's "intimate, cinematic, and textured" debut album bedroom walls (released in April); just three months later, she has returned with yet another achingly wonderful, two-minute musical enchantment.
How… How can you catch the sun?
Can you breathe when you're on the run?
Slow down my darling
Every now and then
Come and take my hand
"'Come Into My Arms' is a lullaby about slowing down, asking for help, and taking the time to breathe," the artist tells Atwood Magazine. "I wrote it to soothe myself, and it magically soothed others. Vive la musique."
It has truly been years since I heard a song so softly stunning. November Ultra's voice is little more than a whisper, yet her emotions wash over the ears as though she were shouting from the rooftops, drenching the soul in waves of tender warmth and delicate care. "come into my arms" is a palette cleanse, a source of light and inner strength, and a welcome reprieve from the constant churn and endless distractions of the outside world. It's a welcome hug; a space to rest our heads and sink into a little slumber. Truly, this is a thing of great, deep beauty.
For every little lie,
you tell so you can hide.
Will grow inside your chest
Your heart will need to rest
So come into my arms
"Creaming Soda"
Forest Claudette
Australian singer/songwriter Forest Claudette comes to life with youthful passion and soulful verve on his debut single. Released July 8 via Warner Records, "Creaming Soda" is woozy, groovy, hard-hitting yet relaxed, intimate, enveloping, and all-consuming. Blending sweet indie pop with smoldering R&B influences and a smidge of hip-hop production and flow, Claudette introduces himself as a genre-bending artist with a compelling sound and unique perspective.
I was trying to be serious, sell like I'm on tv
But fuck it I'm nineteen, I kinda do what I please
I was freaking out because they bought it
Now they looking at me, soon to be in so deep
But f*** it, I'm nineteen
Pray sugar, that I still got time to lose
Hate that I, feel like I can't lose
Stay focused, creaming soda
Stay focused, creaming soda
"'Creaming Soda' is about the internal pressures and expectations I had for myself as I entered the music industry straight out of high school," Claudette tells Atwood Magazine. "I wrote it a long time ago now, but the sentiment has never really left me. I feel a great weight and responsibility when it comes to songwriting, but all that pressure is internal, and the reality is nothing matters too much. I strive to feel both."
Shuffling beats, pulsing bass, and radiant guitars create an intoxicating soundscape over which Claudette raps, sings in a full chest voice, and rises to a captivating, beautiful falsetto. "Creaming Soda" is an alluring introduction, and beyond being utterly immersive in its own right, truly one of the best parts of this song is that it's only the beginning for Forest Claudette: His journey of self discovery and realization is  just getting started, and already he's laid some impressive foundations.
"O'bosso"
James BKS, Charlotte Dipanda
The opening track off French-Cameroonian artist James BKS' brand new debut album Wolves of Africa Part 1, "O'bosso" is cinematic, energetic, and all-consuming: A dynamic introduction full of invigorating energy that sets the tone for the artist's unique blend of sounds and influences that spans continents. Congolese guitar, South African choir chants, hip-hop, and more await those who delve into James BKS' artistry, and "O'bosso" sets an alluring, wondrous tone for all of it.
"This song is an homage to both my biological pops (Manu Dibango) and my father (the one who raised me), who both passed away last year and this year from COVID," the artist shares. "I wanted to express my gratitude for my upbringing, how being raised in a loving environment has shaped me as a man, and how despite the difficult test of losing loved ones, I am now ready to take the torch and keep their legacy alive while creating my own path."
Aloba, O'bosso
Aloba.
Aloba, O'bosso
Aloba.
Loko la nanga so o was,
Loko la nanga so o was, lalé so o bosso?
In God's name we keep going
In God's name
In God's name we keep going
In God's name.
The game is still on.
The game is still on, we keep going
Together with Charlotte Dipanda, James BKS creates a spellbinding, intense, and powerful tribute that reflects on heritage and honor: He looks back at where he's from, and forward toward where he's going.
Mambo má mala
tè o bolanè
ma mèndè tè nde o bolanè.
O si nyakisanè to lambo X2
Ésèlè,
minam ma longē mi topéyéé,
Oa.
If it's meant to be it will be.
Don't force anything, let your destiny speak for yourself
— — — —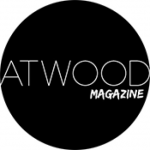 Editor's Picks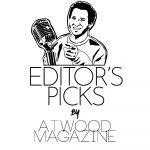 ---