UK band Pett Level have finally released their debut single, "Red Hot" – a magnificent psychedelic and groovy reintroduction.
for fans of Tame Impala and MGMT
Stream: "Red Hot" – Pett Level




---
Certainly, COVID-19 and the lockdown it brought have not been easy for anyone, quite the contrary. There have been more and more mental breakdowns, less hope for the future and less desire to keep going on. And yet, strangely enough, the lockdown has also been able to do some good; by spending more time with their thoughts, some have found help and a desire to improve themselves. Some, out of a desire to escape boredom, have given vent to their creativity, with more or less commitment. It is enough to see how many emerging musicians have immersed themselves in their work and created real works of art. Charli XCX, Pale Waves, and Glass Animals are just some of the names that have been working hard during the lockdown; among them, it is impossible not to mention Pett Level.
We're talking about two brothers, Max and Archie Davenport, previously involved in the retro pop project The Modern Strangers. But a new year demands musical evolution, and so the duo was officially born; after spending 2020 in total press silence, they finally released their first single on 5 February 2021: "Red Hot."
The world is falling apart
And the oceans are warming up
But you're still by my side
And that's all that matters, alright?
I keep on calling him up
But the devils engaged a lot
With all this fire above
It still can't take my mind off that I am so in love
Fans of David Bowie will immediately recognise where the band's name comes from; they built a makeshift studio on the beach at Pett Level, a place in Kent best known for the video for "Ashes to Ashes." From this, you can see that Pett Level is no ordinary musical project. The story of their debut single 'Red Hot' is also very peculiar. It started with a simple 7-minute demo, but initially could not be finished due to the impossibility of returning to the studio.
It took a good six months to complete, thanks in part to Joe Page's invaluable contribution, but we can say with absolute certainty that it was worth it; the more you listen to it, the more you can hear the work behind it, the details that make it one of the most interesting debut singles of recent times. It's a groovy track, with a nice retro psychedelic touch, that immediately gets stuck in your head and doesn't come out easily, as if it were hypnotising the listener from the very first notes. It's Tame Impala combined with the Depeche Mode from Speak and Spell, a journey that teleports you to a completely different atmosphere – but one that you are sorely tempted never to leave.
Tongue tied by the atom bomb in your eye
Occupied, awake at 1.45
Just busy calling him up
But the man is engaged a lot
Creating fire above
It still can't take my mind off that I am so in love
— —
Stream: "Red Hot" – Pett Level
— — — —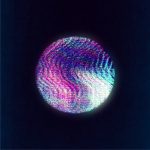 © Barney Dick