Harp Samuels' haunting new single "Breathe" is a beautiful homage to our safe spaces, an ambient ode to the ones we love the most.
— —
We all have our safe spaces: The physical and emotional locations where we feel most comfortable and most ourselves. Sometimes we're lucky enough to call that space home, but that's not always the case. Harp Samuels' haunting "Breathe" is a beautiful homage to our safe spaces, an ambient ode to the ones we love the most.
You're my home
I am safe with you
Listen: "Breathe" – Harp Samuels
---
Atwood Magazine is proud to be premiering "Breathe," the lead single off Harp Samuels' new project, Breathe (out September 14, 2018). An incredible singer/songwriter with seemingly limitless depths, Harp Samuels is an Australian born artist, producer, and multi instrumentalist whose music balances a world of ambience and neo/alternative folk. His 2017 debut album Wanting established Samuels as an artist to watch, offering "a dazzling, poignant display of raw vulnerability" in its tender display of complex and vivid emotion.
In premiering Samuels' music video for "Wanting," we described how the delicate song "captures the intensity, euphoria and magnificence of love." That majestic artistry continues to shine in "Breathe," whose soft and subtle architecture proves a stirring entrypoint for the artist's latest undertaking. Samuels' sophomore album is described as an "alphabetically ordered ode to chaos, tension, hope, and an exploration of both the finite and our relationship with the eternal." Through this lens, we can understand "Breathe" to be both a tribute, and a testament to our beautifully tragic existence.
Every breathe you take is a reminder that you only have so many breaths. At the same time, the majority of our breathing is automatic and unconscious: We are, by and large, unaware of it – blind to this intriguing and intrinsic necessity to our very being. Sung slowly, "Breathe" is a somber lullabye and a heartfelt embrace. Samuels drags out his syllables, singing the whole song twice through – once with raw simplicity, the second time with verve and glistening resonance:
You're my home
I am safe with you
You're my home
You made a place
So you could hide me
Locked in your hazel eyes
I feel I can climb these mountains
When I'm in deep, dark waters
You help me breathe
I'm in the waves but I'm able to see
"I wrote 'Breathe' soon after losing my Father, and returning from the USA after studying there for a few years," Harp Samuels tells Atwood Magazine. "I'd just been in California, Austin, and Chicago, and when I came home to Melbourne it was the first time I'd had a decent amount of time to be home, in my Dad's old house, with my guitars / studio gear, and in the house that I've spent most of my life. I sat on my bed first thing after waking up, pulled out my Maton acoustic guitar, and all at once started singing 'you're my home, I'm safe with you….' I still had it in my head in the shower, so I jumped out to record the melody and lyrics idea on my voice memos so I wouldn't forget it. It's an anthem. It's about finding a safe, nostalgic space in something, someone, or somewhere. As a spiritual guy it's about my relationship with God, where I grew up, the people that I feel safe with, and also about moving forward, chasing your dreams, and going back to that 'safe space' when you feel overwhelmed."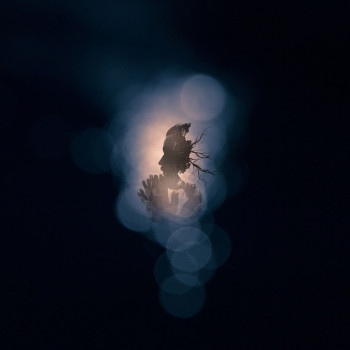 "Breathe is a special, special track – a stunning display of Harp Samuels' artistry. The song builds toward mellow, yet nonetheless massive climaxes – intimately evocative outpourings of raw humbling emotion. With its two renditions spliced together, the track is what Samuels describes as "a part raw / part polished musical experience." In truth, the song as a whole will shake you to yoru core: It is heavy, poignant, and in many ways, sad – a reminder of our numbered days.
Yet "Breathe" is equally, if not moreso, majestic: The track, like flickering embers, radiates a powerful warmth that perseveres in spite of all circumstances – much like our safe spaces always offer solace and relief, solitude and unity. Equipped with a vision, Harp Samuels gives his listeners a moment of silent reflection – one we can use to cry, to laugh, to love, or to just be. In its depth and simplicity, "Breathe" is breathtaking.
Stream Harp Samuels' new single exclusively on Atwood Magazine. Samuels' sophomore album Breathe is out September 2018!
— — — —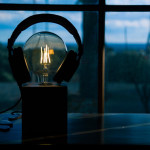 ? © Harp Samuels, Matthew Higham
:: Harp Samuels ::