A roaring manifestation of inner turmoil full of restless energy, Echo Bloom's "Don't You Want to Be Loved" dwells in the throes of suburban turbulence, struggling to derive joy and satisfaction from the American Dream.
Stream: "Don't You Want to Be Loved" – Echo Bloom
---
Some people long for the white picket fence: A nice house in the the suburbs with enough room to raise the kids, close to family and friends, with good schools, a low crime rate, easy access to food and shopping – all the fixings to make for a happy, quiet life.
Many folks long for this kind of existence – it's their goal; the pinnacle state of domestic bliss – whereas it presents as a slow and steady death march for some; others still find themselves somewhere in the middle, unsure of where they want to be and how exactly the want to get there. Most of us probably fall into that latter category: There's a constant push and pull between stability and unpredictability, joy in the familiar and the thrill of the unknown. Echo Bloom's new single dwells in the throes of this suburban turbulence: A roaring manifestation of inner turmoil full of restless energy, "Don't You Want to Be Loved" struggles to find joy and satisfaction in the American Dream.
It's a song of belonging and reckoning that captures an all-too familiar struggle between internal expectations and external pressures of what our lives should be and how they should look.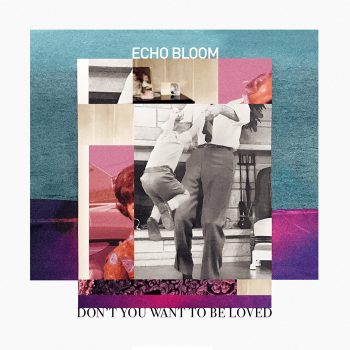 Woke in a suburban home
Comfortable and monochrome
Can't remember how or why I'm here
Wander down the empty hall
Smiling family on the walls
See my face in every frame
And I want it to be me
Don't you want to be loved
Atwood Magazine is proud to be premiering "Don't You Want to Be Loved," the lead single off Echo Bloom's forthcoming album Wake. The Brooklyn-based band of Kyle Evans, Aviva Jaye, Cody Rahn, and Alex Minier, Echo Bloom have been exploring the depths of self and being through a singular alternative sound for just shy of ten years now. Produced by Kevin Salem (Rachel Yamagata, Yo La Tengo) and the band's primary singer and songwriter Kyle Evans, Wake arrives a long three years after the resounding conclusion of Echo Bloom's three-part album series that spanned most of the past decade: "One chamber pop (Blue), another country/shoegaze (Red), and a third classic pop (Green)" (in Evans' words), Echo Bloom's first three LPs serve as a stunning introduction to an inventive and versatile band with a unique style and multigenre approach.
Resonant electric guitars and hypnotizing drums lay a powerful bed of sound and tense feeling as "Don't You Want To Be Loved" heralds Echo Bloom's return, arriving eleven months after last June's standalone single/EP "Three Little Birds." Reminiscent of late '90s-era Radiohead, Echo Bloom build a wave of emotion out of soft, stirring sounds that ebb and flow between states of harmony and discord. Evans' voice grows increasingly unsettled as he sings about "domestic bliss" like it's some dystopian out-of-body experience. "Woke in a suburban home, comfortable and monochrome," he opens – immediately weaving a dulling of the senses into the fabric of this existence. His words recall that of David Byrne's in Talking Heads' "Once in a Lifetime" – there's a sense of loss, surreality, and friction that the narrator's internal identity does not align with the person they appear to be on the outside, in the physical world.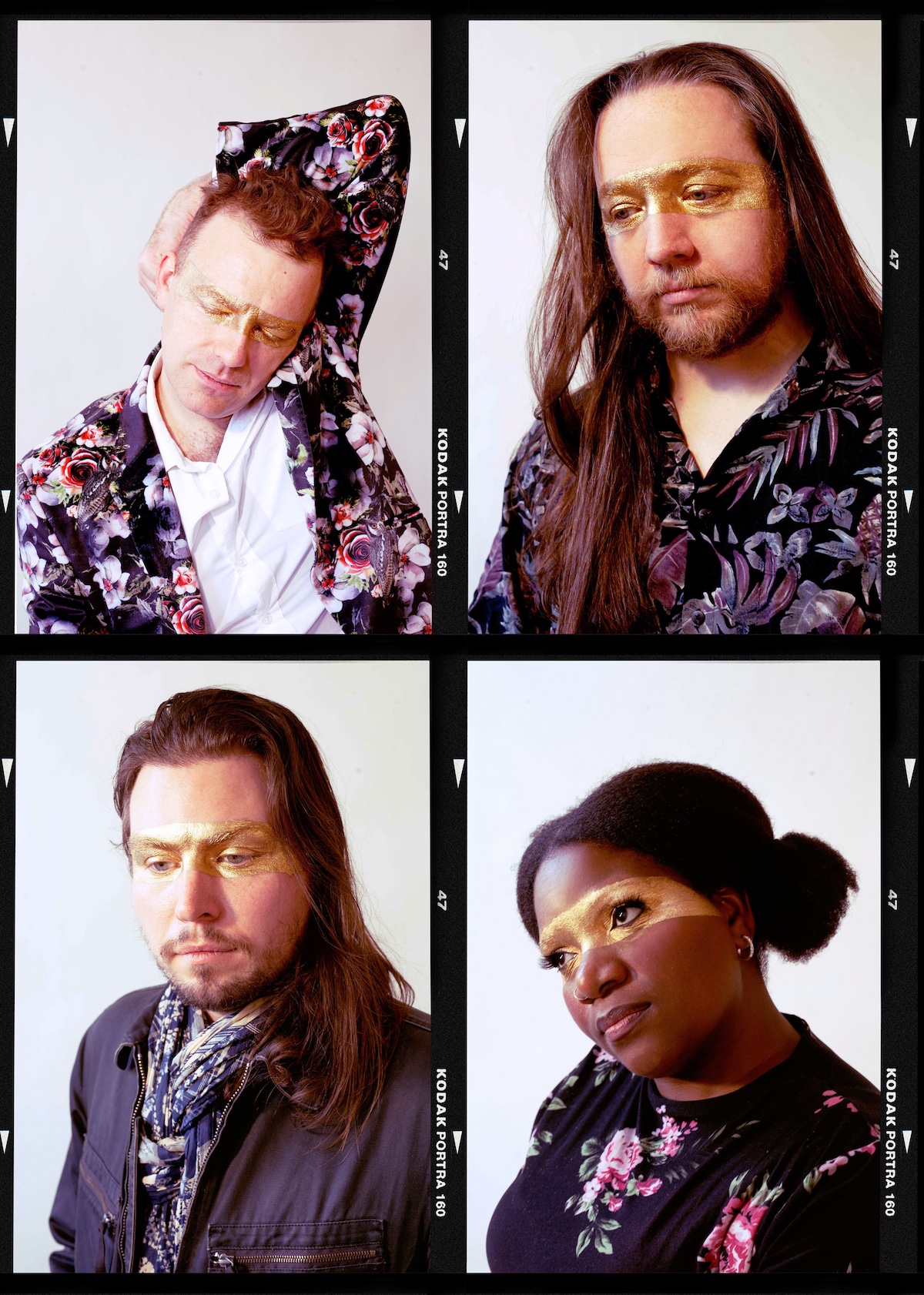 "As I began recording Wake, my son was born," Echo Bloom's Kyle Evans tells Atwood Magazine. "My life temporarily transformed from one of constant motion – tours and travel – to one of routine and predictability. I carved out time to work, but it was weird time – 30 minutes to scratch out a melody here, 15 minutes to tinker with some lyrics there. I wanted to honor that the space I was in – almost to tonally document it.
"And, related to that, I wanted to control something in my life. So much of the work of music comes from collaboration and experimentation. But at that point in my life, raising an infant gave me all of the variability I could handle. So I set about scoring the entire piece – every drum hit, bass note, and vocal line. That act gave me time to live in each moment, and be intentional about where each note was placed. It made the song what it is."
"I want it to be me," Evans sings in what might be construed as the song's unsettled, foreboding chorus. The song derives its title from the dark rhetorical question: "Don't you want to be loved?"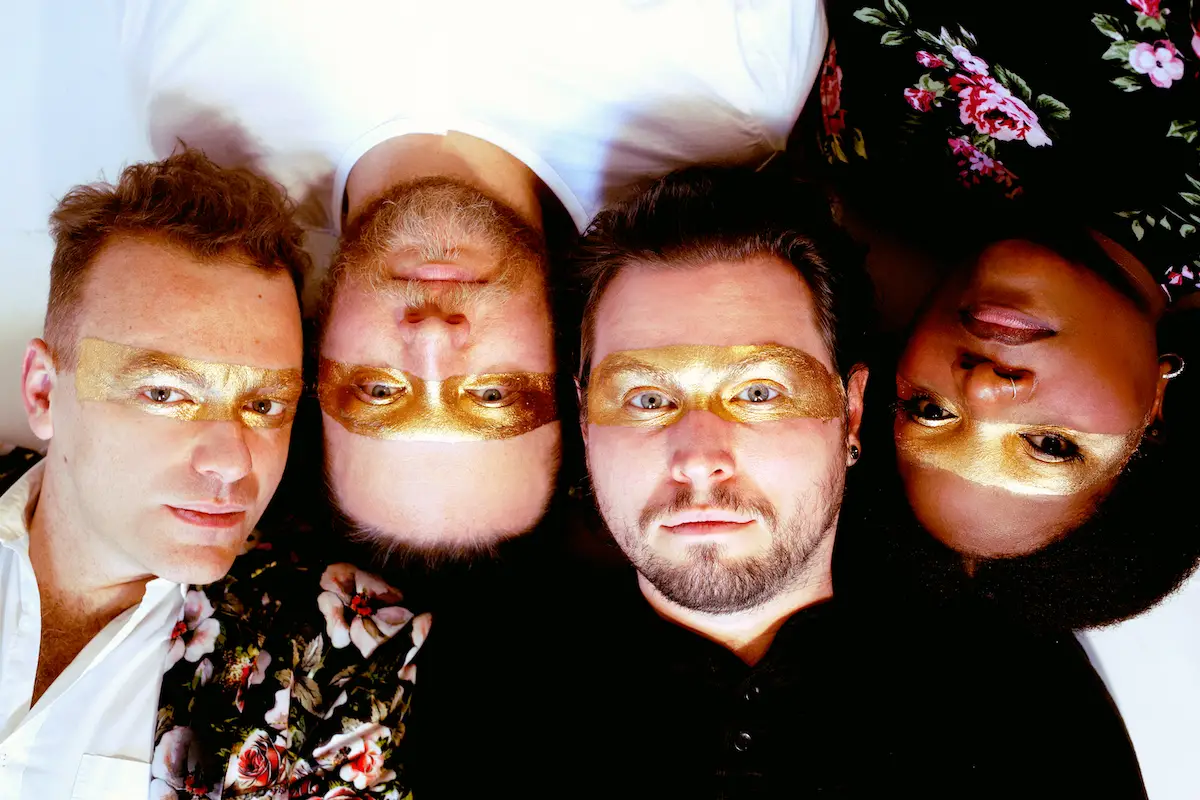 Evans doesn't necessarily claim to be the narrator of his music, but he could be forgiven for struggling to derive happiness and completeness from a tame suburban lifestyle.
"There have been moments in my life where I've seen the breadth of the future arranged before me in some wave of neatly ordered, predictable fence posts," he says. "It's always been something that's filled me simultaneously with a warm sense of certainty, and a hollow sense of dread."
And therein lies the heart of Echo Bloom's struggle: To submit oneself wholly to this new life, to reject it entirely, or to find some kind of peace of mind in-between.
All the light I cannot see
All the colors on TV
All the things I want to be
I want it to be me
Don't you want to be loved…
Maybe it could be today?
Echo Bloom's new single marks the start of an exciting new era for the Brooklyn band – one that continues to immerse the ears in existential dread and the soaring, emotional and philosophical depths of our sahred human experience. Whether you share Kyle Evans' point of view or not, "Don't You Want to Be Loved" is exhilarating: Stream the new song exclusively on Atwood Magazine!
— —
Stream: "Don't You Want to Be Loved" – Echo Bloom
— — — —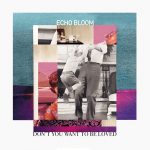 ? © Lissyelle Laricchia
:: Stream Echo Bloom ::
---