Love is amazing, beautiful, crazy, dramatic: The most powerful emotion with an alphabet of adjectives. Even though it's all been said and done before, there's something about that special feeling that compels us to continue writing about it and singing about it. Ultimately, love is the most personal, yet the most universal thing there is – it's ours alone, yet we can share it with the world with such magnificent results. SUGARHOUSE capture the ecstasy of love on their brand new debut single, "Love Anyone Else."
I tried the best I can
but I can't seem to understand
How you got me locked up in yourself
I don't think I can love anyone else
Oh, I'll depend on your love again
I cannot get you out of my head
Watch: "Love Anyone Else" – SUGARHOUSE
---
Hailing from London, Charlie Sinclair and Connie Craven are a duo on a mission: "Indie is in a serious need of reinvention," they tell us. "Are we still supposed to wear all black and try and bring back the '80s? We just want to bring some life back into music, even if it isn't "edgy" – whatever that means. If people are listening to SUGARHOUSE because they think it will make them cool then we are the wrong band; listen to us because the music makes you feel something."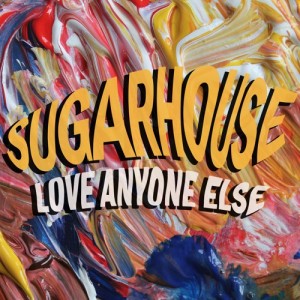 "Love Anyone Else" goes above and beyond capturing a feeling: It embodies the essence of love, turning the purity, joy, fun and carefree attitude that come with loving someone into a full-fledged anthemic celebration. SUGARHOUSE bask in the warmth of utter infatuation as Sinclair and Craven take part in a ritual that so many lovers do, sharing their deepest feelings for each other, with each other.
Do you really know how much I hated being over?
I think you might be the one for me
I let these feelings grow so much,
I'd hate to see them falter
I'm glad its you and me in reality
What if I ever had to life without you?
Would it be the end of me?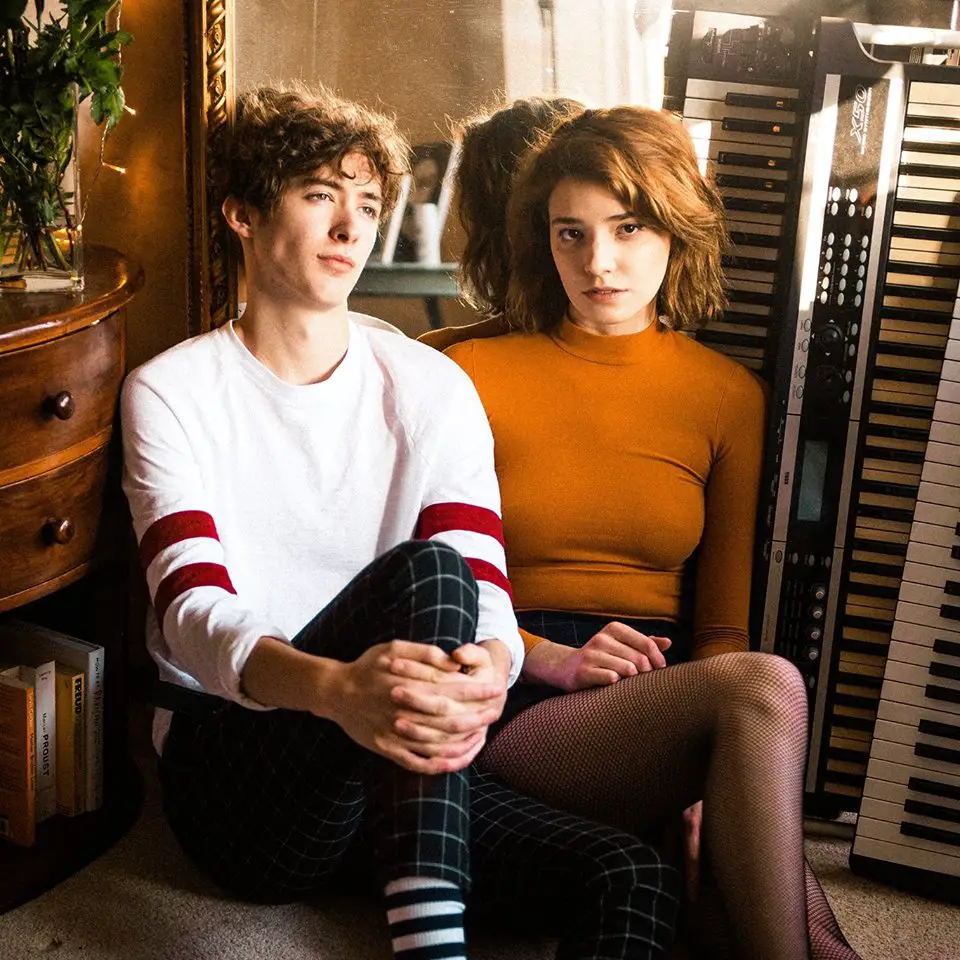 The Format weren't wrong when they sang, "I love being in love." Love is euphoria, and SUGARHOUSE channel that magic in a blissful fury, exclaiming the singularity of their romance: "I don't think I can love anyone else," they sing in the chorus. The song's ultimate message: You're the only one for me – so please, never leave me again. That electricity is as palpable in the lyrics as it is in the band's music video, directed by Josh Fletcher and depicting Sinclair and Craven happily performing side by side, eye in eye.
I really want you to know how much I hated being over
Cos' when I met you something changed
In the blur of it all I know i felt a feeling alter
Like something clicking into place
What if I ever had to live without you
Would it be the end of me?
Out now on Sad Club Records, "Love Anyone Else" finds SUGARHOUSE charging out of the gate with sugary sweetness and tons of fresh, youthful energy. It's the kind of debut that sticks with listeners long after the song ends – a perfect introduction that immediately exposes Sinclair and Craven's great musical potential, highlighting their strengths and fully immersing us in their world. This is just the beginning for SUGARHOUSE, and a beginning it is: With just one listen, "Love Anyone Else" will have you craving for more.
Connect with SUGARHOUSE below, and tell your friends about them! After all, isnt love best when it's shared?
Watch: "Love Anyone Else" – SUGARHOUSE
— — — —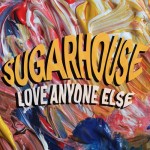 cover © Phoebe Fox (SHOT BY PHOX)