A stirring outpouring of vivid and vulnerable emotion, Gatlin's debut EP 'Sugarcoated' is a heavy, heartfelt, and utterly captivating record ready and waiting to be experienced.
for fans of Phoebe Bridgers, Goo Goo Dolls, Big Thief
Stream: "Talking to Myself" – Gatlin
---
I don't have to sugarcoat my emotions or experiences, because that just gives you a watered down version of myself. I learned through this EP that the messy is powerful; emotions are powerful; my feelings are powerful.
Emotions are best felt, not read about, heard, or spoken – and Gatlin knows better than most how to make us feel what she's feeling inside.
The Atwood artist-to-watch has already stunned us twice in her young musical career, and with her debut EP she establishes herself as one of Nashville's foremost indie/alt-folk talents. A stirring outpouring of vivid and vulnerable emotion, Sugarcoated is a heavy, heartfelt, and utterly captivating record ready and waiting to be experienced.
It really does "hurt so good," offering a cathartic journey for some and a thrilling indulgence for all.
That boy from Georgia was so sweet
His voice was honey and his mom loved me
And he'd do anything for me
There every night when I'd fall asleep
But never showed up in my dreams
I wasted three months of my life
Four different times, hard as I tried
I've never been in love
And I fucking hate
That I couldn't make it past the crush
When I've felt the pain
That comes with the break
But I couldn't say you were the one
I've never been in love
– "never been in love," Gatlin
Independently released August 21, 2020 via Tone Tree Music, Sugarcoated aches in all the right ways. When Atwood Magazine last covered Nashville singer/songwriter Gatlin this past March, she was boldly announcing herself "as a cunning artistic maven" with her second single of the year, "I Think About You All the Time." Having released her first song just a year prior, the southern Siren stood out thanks to the strength of her evocative, gilded voice, her enchanting lyricism, and her deft control of the scene. "Gatlin's self-awareness fuels not only her own internal struggle, but also her music's ragged, raw folk tonality," Atwood wrote of her 2019 release, "Curly Hair."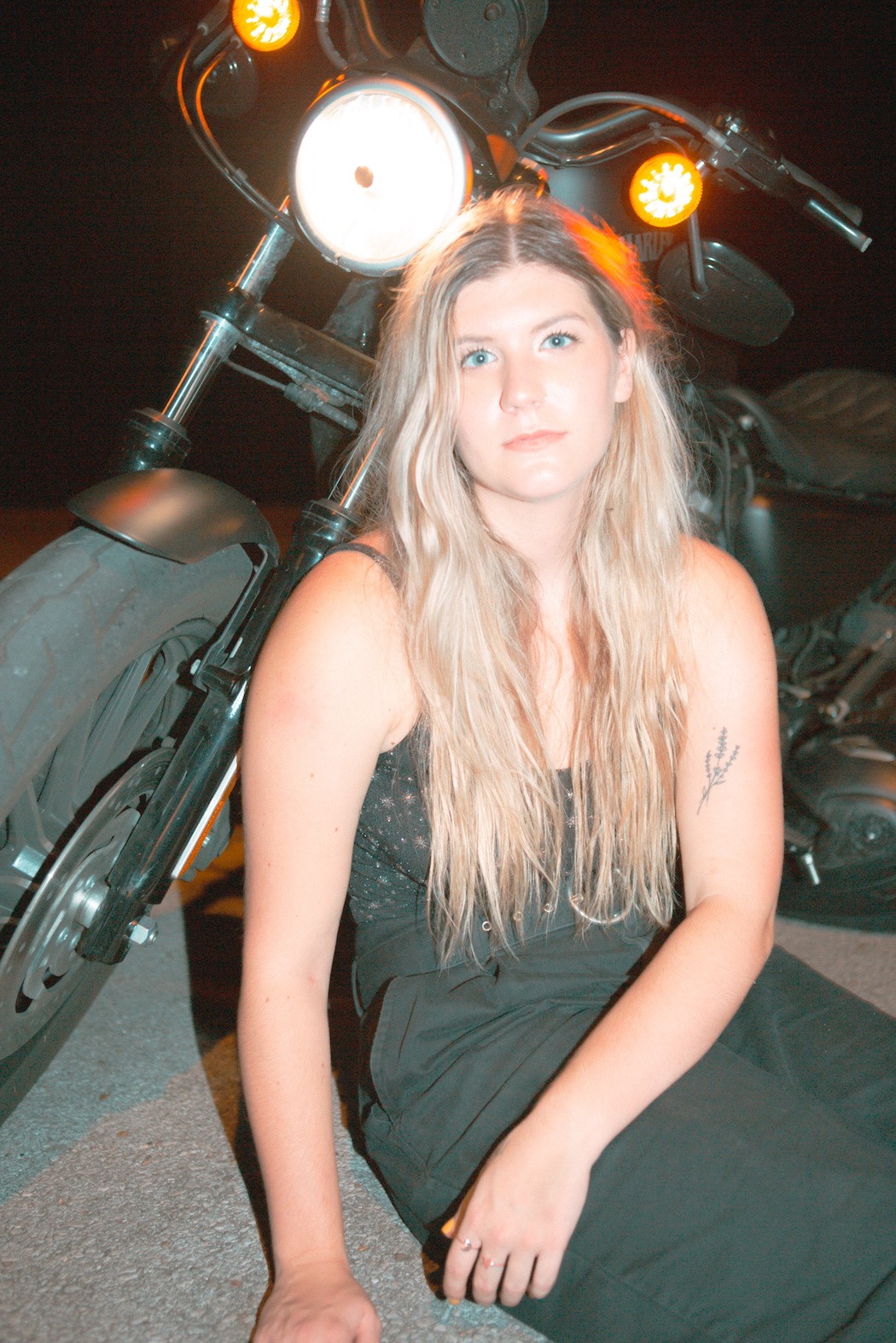 The same can be said of Sugarcoated as a whole: The record represents an inner and outer coming-of-age for the artist, bringing her on that long, familiar path of self-acceptance and self-discovery. She is as wistful and self-critical as ever, yet underpinning her darkness there is a source of light and love. In the way, Sugarcoated both is and is not a tongue-in-cheek EP title, expressing all that Gatlin wants to say and all that she wants to keep closer to the chest.
"The last eight months have been pretty heavy in the world as well as in my personal life," the artist tells Atwood Magazine. "My whole life I have been taught to not show how deep my feelings are because it scares people – especially as a woman. So most of the songs are about deep and very heavy topics, but I feel the need to only scratch the surface as not to scare or overwhelm other people. To sugarcoat them. Even in production, I normally like to choose dreamier and lighter vibes. It wasn't until I wrote the last track on the EP, "Grown", that I realized I didn't have to do that anymore. I don't have to sugarcoat my emotions or experiences, because that just gives you a watered down version of myself. I learned through this EP that the messy is powerful; emotions are powerful; my feelings are powerful."
In many ways, Sugarcoated tells exactly the kinds of stories one might expect to hear from a mature twenty-one year old: Those of love and a lack thereof; those of self-doubt and uncertainty; and those of youthful reflection. Yet Gatlin's poetry is deeper and more complex than that of her peers; her songs are vast windows into a world where brooding and intense self-reflection are a regular part of each week's diet.
"It definitely feels like a coming of age EP," she says. "I'm super aware of the fact that I'm 21, and sort of in that still a kid, but also an adult. I'm really trying to figure out who I am and what I believe right now, and I think that comes across in my music. It shows up in the relationships I'm in and the uncertainty of the future that the songs are about.
In premiering "I Think About You All The Time" earlier this year, Atwood's Baylee Less praised it as inhabiting a "delicate intensity": "'I Think About You All The Time' may sound subtle at first listen, but there's vivid power within these stanzas and chords." Joining the parade of intimate and catchy moments is in the intoxicating "Talking to Myself," whose bubbly beat and pulsing rhythms set the stage for Gatlin's soaring vocals. Her lyrics are cinematic and colorful, and accordingly it should come as no surprise that this song has become her EP's runaway "hit":
This is the part where I
Start losing my damn mind
This house is way too quiet
And I know the walls would never tell
But lately I've been talking to myself
What if I play pretend
You're holding me again
We're laughing in my head
But I know that there's nobody else
And I've just been talking
Talking to myself
---
"I think seeing the love for "Talking to Myself" has been really special," the artist shares. "It's been fun to play live because it's cool seeing people sing along and dance. It might seem small, but it brings me SO much joy."
Of the EP's creation as a whole, Gatlin looks at it as a series of lessons important for her musical and professional growth. "Man oh man I learned a lot," she shares. "It was an eight month process that started with my independence and leaving school, and then ending in the midst of a pandemic. The amount I've had to grow up has been exponential. I think I've learned the power of emotions and sharing them with other people."
Found you when it was cold
In a bin
Bought you there and then
Turned off my heat, wore you to bed
My second skin
Never take you off again
Why do seasons have to change?
Can it be winter forever, no melting away?
Ooh-ooh-ooh, ooh-ooh-ooh
I wish that it was cold in the summer
Ooh-ooh-ooh, ooh-ooh-ooh
So I could wear my coat in the summer
– "Summer Coat," Gatlin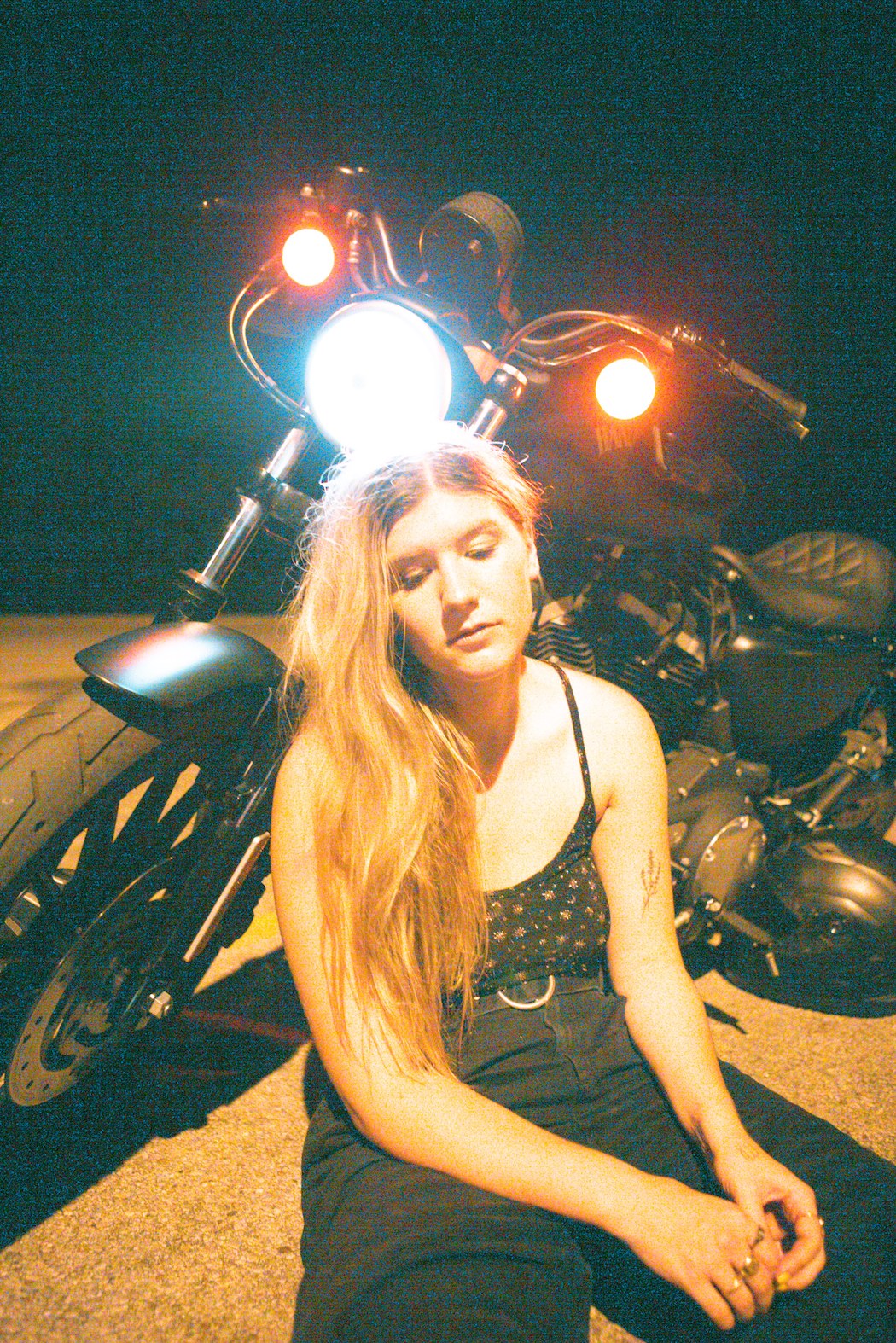 I think I've learned the power of emotions and sharing them with other people.
Arriving at the tail-end of what will surely be remembered as the most "unique" summer on record, Sugarcoated is at its heart a record of and for all seasons. Its second half – comprising of the songs "Summer Coat," "Being Alone," and "Grown" – offer an especially hearty dose of introspection that doesn't need a time of year to hit home.
And then there was one
Alone again, thought this would be more fun
Always doomed from the start
A momentary fix for lonely hearts
But tell me I've got so much time, and I
Am so young, and I should be getting some
I wish I was better at being alone
Being alone, being alone
I wish I was better at
Being alone, being alone
I just don't want to
Don't wanna go home, wanna go home
I wish I was better at
Being alone, being alone, being alonе
– "Being Alone," Gatlin
Add to these heartfelt words Gatlin's puppetmaster-like control of her feelings, and you have an intimate unveiling worthy of multiple listens. She seamlessly blends acoustic and electronic elements, delicately crafting little and big moments of emotional reckoning that are as full of pain, as they are of healing. You will not come away from this EP unscathed, but you will certainly come away from it fulfilled. Gatlin continues to be an artist-to-watch – worthy of any pop, alternative, or indie folk lover's radar. Her debut is a special 21-minute soundtrack to young adulthood's limitless possibilities and instabilities – its excitement, as well as its terror.
I think that I want people, especially young girls, to feel seen. If my songs can help someone get through their situation and feel heard or known, then I think that's all I can ask for. Then I, in turn, feel not alone when people feel connected to my music.
Experience the full record via our below stream, and peek inside Gatlin's Sugarcoated EP with Atwood Magazine as the artist goes track-by-track through the music and lyrics of her debut EP!
Straight ahead
Don't open up the door downstairs
Leave it for the big kids
With their big heads
I'm always wrong
I'll never be the smartest one
Because I just sing songs
And I haven't lived too long
So I sit on the hardwood floor
And I breathe in and out to calm me down
'Cause I keep thinking 'bout how I'm getting older
But I thought I'd be grown by now
– "Grown," Gatlin
— —
Stream: 'Sugarcoated' – Gatlin
:: Inside Sugarcoated ::
— —
never been in love
The EP starts off with "never been in love". I've always been insecure that I've never felt the emotion of being in love with someone. I was expressing in the writer's room that day with Christina, Jack, and Emily that I've been in a handful of relationships but have never felt the reciprocated, safe, head over heals feeling. It's an insecurity because I feel like because of that I'm lacking an emotional depth, which I know isn't necessarily true. I also had expressed to them the fear of never being able to fall in love, which we covered in the bridge (which is also my favorite part of the song).
"what if I'm with someone forever, never get there. some people wait around forever and it's not fair".
I Think About You All The Time
The next track is "I Think About You All The Time". Man this one is a doozy. Every word is accurate and every word feels vulnerable. I wrote it with my friend and indie queen, Victoria Bigelow. It's just about a relationship I was in at the time that was incredibly unhealthy and harmful. It seems like sometimes the relationships that are the most chaotic are the ones I hold on to the tightest (working on that in therapy haha).
Talking to Myself
"Talking to Myself" feels like magic to me. It's just fun and light. This track is the one that made me super open to pop music and pop melodies. I wrote it with Michelle Buzz back in October of 2019 when I made a trip to LA. It was one of the only times I've been in a room and known right off the bat that a song was super duper special. I think it's the track I'm proudest of on the project.
Summer Coat
"Summer Coat" came to fruition because of my therapist – I feel like I talk about therapy a lot but it's because it has changed my life. My therapist had used the metaphor with me about how you need a coat in the winter because without it you would freeze and die. But if you tried to wear that coat in the summer, you would die because of heat stroke or something crazy like that. Some things are just meant for a season, no matter how bad we want them. I think of the song like my Pixar Animated Short. First few listens, it just seems like a love song to a coat (which wouldn't be surprising coming from me, considering how much I LOVE clothes), but it has that deeper meaning. Since lyrically it is quite lighthearted, I wanted the production to feel cinematic and magical. Something that could literally be played over a children's animation film.
Being Alone
"Being Alone" was the last song finished on the project. I wrote it with Konrad Snyder and Bobbie Allen in the very beginning of the year and then the demo kind of got lost in the chaos of the pandemic starting. Then in the middle of summer I found it and fell in love with it, after having a few months of space and knew it needed to be a part of Sugarcoated. I think it really is the extrovert's song. Wishing you could be content in being alone whether it be in a relationship or friendship in general.
Grown
"Grown" is the track that is closest to my heart. I wrote it in ten minutes sitting on the floor in my bedroom. It feels like one of those songs that already existed and I just started singing. For my entire life I've always wanted to be older. The idea of "oh when I'm 12 then my life will begin" or "oh when I'm 18 and move to Nashville, I'll have it all figured out and be happy and be an adult". Well, I'm 21 now and that feeling hasn't really gone away. Now I'm desiring my childhood and the innocence of that. The human condition is crazy man! I thought it was a perfect way to end the project especially as just a guitar vocal on cassette tape. It felt very vulnerable to do because since it was recorded that way, we had to do a one take vocal. But I like the imperfections in it.
— —
— — — —
? © Hannah Hall
:: Stream Gatlin ::
---