Chicago-based trio of 20-somethings East Coast Blonde share a handful of singles that flaunt the energy and light-heartedness of their sound.
Stream: "Mind Games" – East Coast Blonde
---
Meet East Coast Blonde: The possessor of the 'It' factor, Camille Seidel (vocals, writing and general peacekeeping). The recently appointed chief of responding to all written interview inquiries, Jackson Red (instrumentals and writing). And last but not least, the President of abandoning the group to "go to a top rated law school" and "have a career" or whatever, Andrew Azorsky (mixing and writing).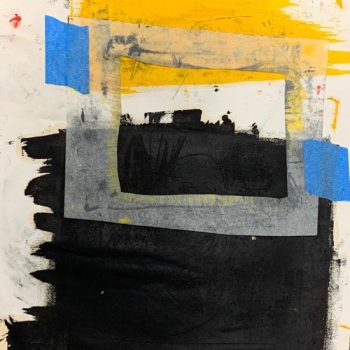 Atwood Magazine caught up with the Chicago-based trio of 20 somethings who are not to be slept on. While the individual influences of each member of the group vary in terms of taste and training, Red admits, "our pallets are probably haunted more than we'd care to admit by the angsty, 4 chord ghosts of our respective emo phases." Whose aren't though, right?
East Coast Blonde is delivering songs that shape-shift⏤layered electronic, indie, singer-songwriter jams that introduce new textures at just the right moment. Friends for over a decade, East Coast Blonde's superpower is their in-tuneness with one another. "In 8th grade, Andrew and I co-wrote a song about Animal Farm for a school project/competition." Red explained to Atwood, "We lost in the finals to Camille's group. The rest is history and absolutely not a point of contention for any of us."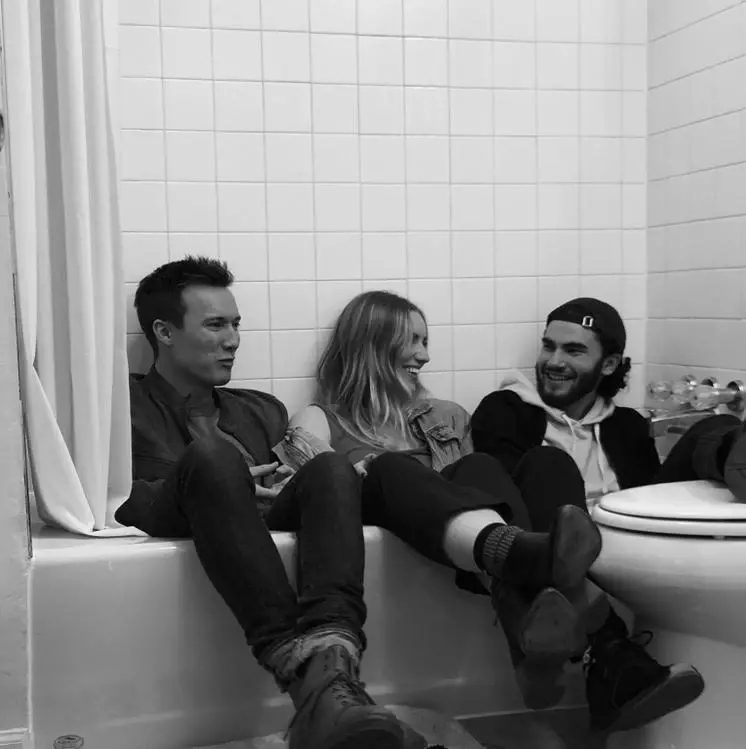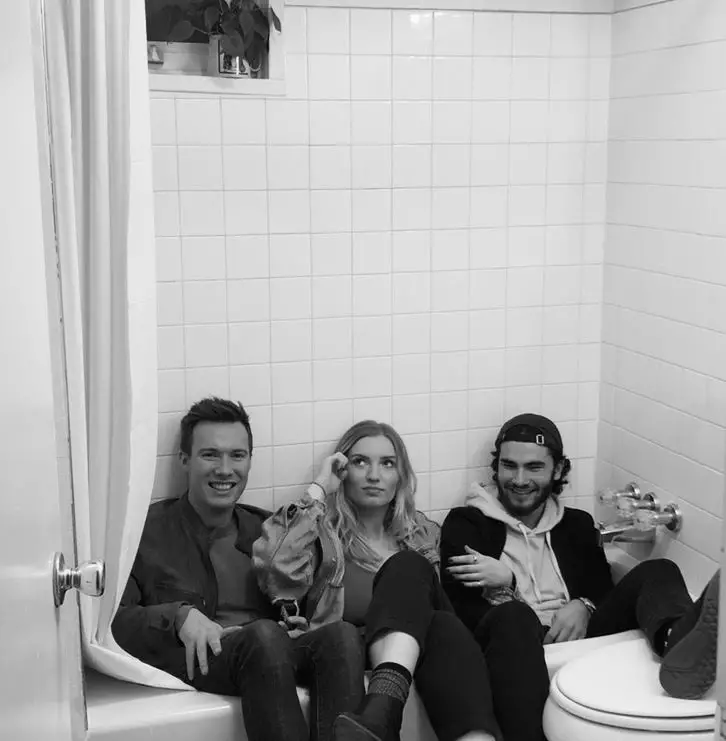 Taking advantage of Chicago's thriving music scene, affordability and space, East Coast Blonde has had room to play with their sound. "We can afford rent on more than 10ft2 ," East Coast Blonde tell Atwood, "which means we can afford to have a makeshift studio in our living room. We also have plenty of time to spend in our makeshift studio when it's zero degrees October through April."
Although they carry a homegrown authenticity, their sound is mature. "I'm glad it sounds like we know what we're doing." Red tells Atwood Magazine, "We're all basically entirely self taught, mixing wise. So oddly enough, a lot of what inspires the songs are our own limitations. We improvise and get experimental because we don't really know what we're doing, for the most part."
Their first single, "ASMR Shower Sounds", was recorded entirely in the shower, but it's got no sing-in-shower mediocracy, the track cuts samples in a way that evokes Sylvan Esso or Imogen Heap energy. Sun blinding, siren-like transitions in "Thaw" demonstrate the payoff of East Coast Blonde's experimental process. The track begins crisp and acoustic until it slowly defrosts into a cacophony of Camille. "Mind Games" opens with a layered intro, and like many of their songs, a simple acoustic moment transforms into a more nuanced electronic space.
---




Atwood Magazine is proud to introduce East Coast Blonde's sound to the world.
While they might be going with the flow at the moment, putting out singles here and there, they've assured us they've got "lots more content coming" so stay tuned. Stream East Coast Blonde on Spotify and SoundCloud, and follow the Chicago up-and-comers on Instagram!
— — — —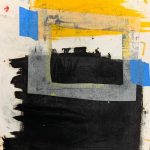 Connect to East Coast Blonde on Instagram
? © 2020
:: Stream East Coast Blonde ::
---