The 'Tomorrows' trilogy is at its end, and through impassioned and genre-bending melodies, Son Lux has created a finale to be lauded.
•• •• •• ••
Music's hold over listeners of all kinds is a unique power. To create feelings of joy, lust, anger, sadness – a succession of notes is all it takes to place one in a trance of an otherworldly quality, and to see it consistently done is seldom experienced. And yet Son Lux ceaselessly provides these experiences through each new piece of music released, always growing in sound and producing work that expands the notion of what music can do and be. Tomorrows III exemplifies this, and it's an album rife with bewitching tones that will have listeners in a constant state of awe.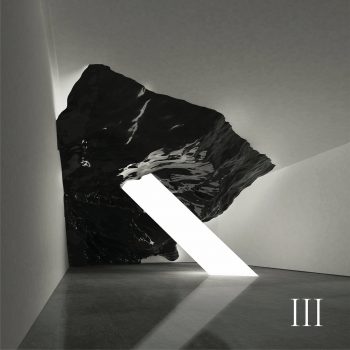 What began in August of 2020 as the start of the Tomorrows trilogy has now evolved into a collection of music that acts as a testament to the musicality Son Lox possesses. Tomorrows I saw the start of something special, a journey that would encompass a mélange of styles, each playing off each members' – Ryan Lott, Ian Chang, and Rafiq Bhatia – own unique abilities and styles. Tomorrows II expanded on this, diving deeper into the frenzy and creating a bridge that would aid in fulfilling a cycle. Now, with Tomorrows III, that cycle is complete.
The trio are no strangers to the elaborate, their yearning for experimentation leading to avenues of music that create aural splendor, something Tomorrows III is wrapped in. What's different with Tomorrows III, though, (and the trilogy as a whole) is the approach in doing so. It wasn't the plan to create a long-form experience such as this, but by following the natural progression of their latest creations, they saw opportunity, and it afforded them a unique approach of musical flow.
That flow is one of intent and passion, each track on the album a dive into gorgeous uncertainty that sees the very idea of being questioned. It's an album that breaks down patterns and builds tension, done so with celestial-like instrumentation that can both instill warmth and dread, but not overbearingly so. Rather, it's a new style of deconstruction on each song that listeners will experience for the first time, and it's one worth exploring, track-by-track.
'Tomorrows III' – Son Lux
Unbind
Where Tomorrows I and II began with subdued approaches, Tomorrows III offers a different approach with "Unbind." Its guttural-like quality as the guitar thrashes to the angelic harmonies in the foreground creates an image of frenzy. It's a start unlike any other from the band, a proper showing of just how molecular they went in their exploration of sound. After the impassioned playing reaches its climax, dulcet strings that carry warmth meet listeners, almost calming the nerves. All expectations for what is to come are shattered, the remainder of the journey a wholly unknown experience. The tension is palpable.
---
A Different Kind of Love
Lott makes his appearance here, his unique brand of incantations a welcomed addition. Lott begins slowly, the harmonies swirling around his vocals in a gentle manner, but it soon changes. Onrushes of passion swarm the senses, creating a dramatic soundscape rich with texture. It's Lott's words, though, that elevate the piece, taking a look into counterfeit love and its irreparable damage. Son Lux has never been a band to shy away from personal topics and question certain elements in life. That doesn't stop here, and listeners will soon find it will only continue.
Listen: "A Different Kind of Love" – Son Lux
---
Upend
Despite its short length, "Upend" doesn't fail at delivering powerful melodies that echo throughout the album. It's a simple track, one that starts and finishes with strings and choral arrangements, growing in ferocity as each second passes by. It acts almost like a buffer, a brief experience of fervency that alludes to the coming journey. Excitement and intrigue are the results.
---
Plans We Make
Acting as the companion piece to "Plans We Made" off of Tomorrows I, "Plans We Make" sees Kadhja Bonet take the vocal spotlight, an approach Lott had been planning for since this project's inception. Bonet carries a mesmerizing harmony with her singing, her voice a gorgeous complement to the sparse instrumentation that has been building behind her. Each word sung from Bonet further intoxicates as it coalesces with the ambient soundscapes, leading to Lott once again where he carries deftly carries the same tone for the remainder of the song. Near its end, sparse turns into bustling, lighting a fire within listeners that one would be hard-pressed to want extinguished.
---
Glimmer
Another shorter piece, "Glimmer" is a haunting tune. There is little noise at times, only adding to the macabre factor being creating in real-time. Faint plucks and slight pulses of synth soon turn into an eerie drumbeat that leaves the heart racing. It's a phenomenal welcome to what follows.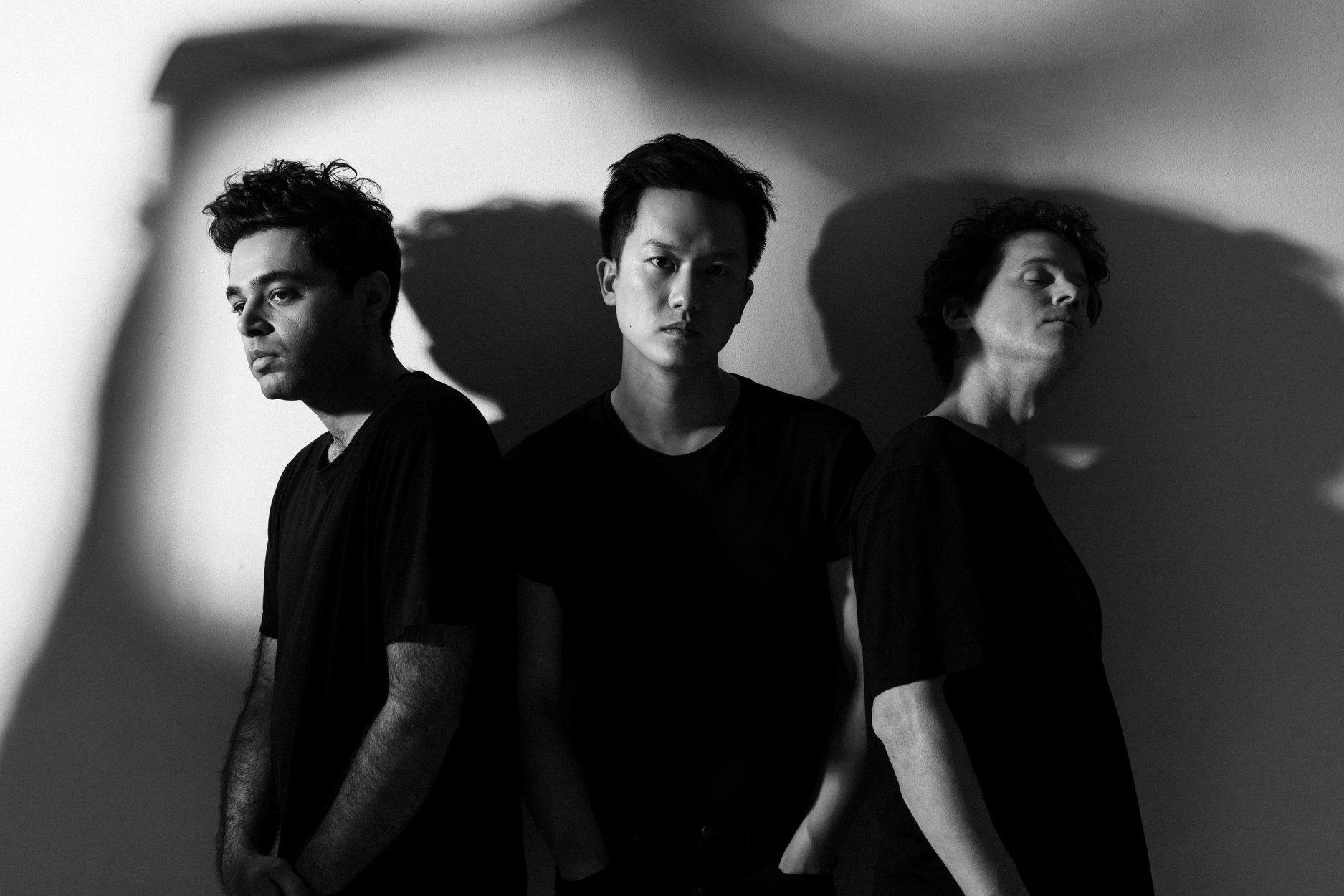 ---
Come Recover
Distorted vocals, bowed piano, and a PVC-crafted instrument all combine to create an elaborate, terrifying piece of music whose origins date all the way back to 2017. The beauty of "Come Recover" lies within its unease. It's a track that undulates with hypnotic grace and brings about a high-tension soundscape that is inexplicably captivating. It will easily wrap itself around listeners, and despite the unease that had been built, its touch is a welcomed one, the unease turning into a unique majesty.
---
Sever
Holland Andrews delivers an absolutely stunning performance on "Sever." There is a clear passion behind her croons, her vocal work an engrossing showing of sincerity and beauty. She erupts with fervent power – an explosion of auditory bliss that will leave one short of breath. The harmonies in the background excel at complementing Andrews, grabbing her words and elevating them to new heights. As the track begins its descent, scattered synth pulse as Andrews closes with one last whispered "sever," cementing the track as one of the most powerful on the album. Perhaps the trilogy as a whole.
---
The Hour
Lott welcomes listeners at the start, his hums a path to follow. The melody itself is quite faint at first, only to be met with sharp string notes that twist around his words. It's a ghostly start, but the instrumentation that soon follows does away with phantasms and instead brings about a divine, expansive aura where listeners are taken far above the welkin. It's a grand showcasing, a monumental sound that ripples with enthralling harmonies. The choral outro only aids in this, leaving listeners feeling weightless.
---
Embrace
The final interlude, "Embrace" is a plucky piece that readies listeners to the finale of this trilogy. Its brief moment is a welcomed introduction for what's to come, the growing strings setting a stage for what is to be one of Son Lux's grandest finales.
---
Vacancy
The strings born on "Embrace" flowed gracefully at the start of "Vacancy," continuing a momentum of elation and wonder. The strings, the synth, and the percussive beats – all harmonize together with such tender care, and it then introduces the dynamic vocals of Kiah Victoria. As she begins her performance, a familiar harmony makes its return. "Dissolve," the first track from Tomorrows I, the start to this journey, shares this same harmony. It's a cycle, a start and finish that blends together to create a nonpareil experience of artistry. The track fades out, the delicate strings and bass closing out an album whose journey is immediately ready to start once again.
Tomorrows III
Son Lox never fails to impress, each album a new showing of the talent this trio possesses. Tomorrows III closes out an almost year-long journey with hypnotic synths, layered strings, and guest vocals that bring a dynamic and alluring spotlight into sounds and melodies already brimming with poise and magnetism. The Tomorrows trilogy is a project that sets a new standard for the industry, but Tomorrows III is where Son Lox themselves has created some of their most defining work. It's an album not to be missed, an experience that brings with it an incomparable majesty, and a journey that one will crave to relive for the very first time.
— —
— — — —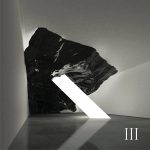 ? © 2021
Tomorrows III
an album by Son Lux