CMJ's new owner Paul Campbell, founder & CEO of Amazing Radio, explains the method behind the madness, new music discovery, and CMJ's revival.
by guest writer Paul Campbell
? The 1975's Matty Healy © Ruth Kilpatrick
---
In these times, the world needs to band together to help, well, bands.
It's always fun to be called a fool. Like splashing cold water on your face in the morning, it keeps you alert, refreshed – a kind of 'You are a Dope!' dopamine. Once, I could rely on my wife to vouchsafe that opinion numerous times a day, but the divorce was six years ago and the insults have dried up a bit. I kinda miss them. So this week, we announced that Amazing Radio, the new music radio station I founded over a decade ago, had bought CMJ.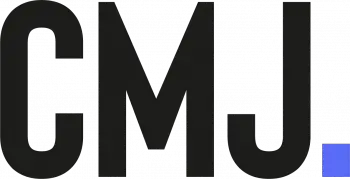 Bingo! Instant insults! With their predictable ability to accentuate the negative, a few social media naysayers instantly reached for their phones to express hilarity. 'They were a week late – April Fool's was last week' was my favourite. And on the face of it, they might be right: I mean, who launches a music festival in a shutdown? The CMJ Music Marathon, for which the redoubtable institution called CMJ is best known, was a live event. In New York. In October. And today, nobody can gig anywhere. Doh. So why were we sticking our heads above the parapet, announcing the return of a live music festival now, of all times?
As I explained in an interview with Billboard and MSN last week, we were not actually announcing a live music festival. It was a bit more complicated than that. And it's not about live either; it's about money. Musicians can't earn. They need help. Our announcement, which we brought forward for this express purpose, is a cry for help – for them.

I'll explain. Since Amazing Radio first took to the airwaves in the UK in 2009, we have played one hundred per cent new music from emerging artists, all day, every day. They upload tunes to us, keeping all their copyright, and grant us the right to try to help promote them. We play the best stuff, working with festivals, promoters, managers and indie labels to help the next generation of musical excellence to find an audience. '24/7 John Peel', someone once called it, which is a fair description. Over the ensuing decade, we have been privileged to give world-first radio play to a bunch of artists who now play stadium gigs and win awards – people like Alt J, Daughter, Haim, London Grammar, Chvrches, Bastille, Skrillex, Azealia Banks, The 1975, Royal Blood, Rag'n'Bone Man, Nadine Shah, Dua Lipa and Sam Fender. All got their first break on Amazing Radio.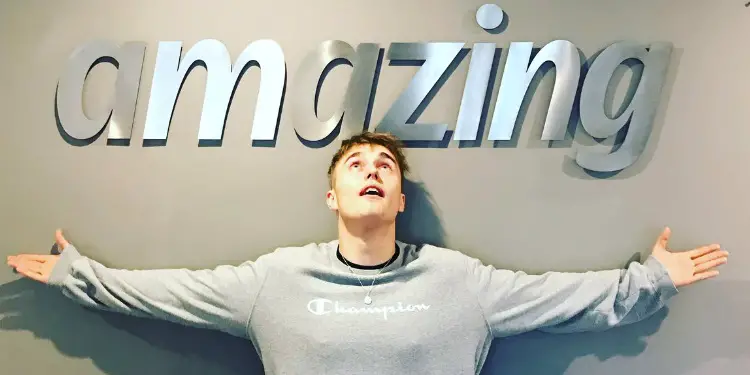 We do this because of sclerosis in the system. Today, musicians can record music to a higher standard and lower cost than ever before in history. And more people listen to new music on more devices for longer periods of time than ever before. But there's a disconnect between supply and demand. Upload your track to Spotify? It'll be one of forty thousand new tunes, every day; nobody will hear it. In a time of streaming and ubiquitous earbuds it is, ironically, harder than ever for people to break through.
So we try to lend a hand. The model is based on the years I spent as a radio and TV producer at the BBC and elsewhere, and also on my own experiences playing drums for money since I was a kid. Mostly, I just turned up and read the dots, but occasionally there was A Band. We did the usual thing, agonising over songs, rehearsing, fighting a lot, rehearsing some more until the polish seemed shiny enough, saving up to record on woefully inadequate equipment in a damp basement, sending a cassette off to an A&R man in some ivory tower, who probably listened to the first twenty seconds before consigning it to the trash. The nearest we ever got to stardom was playing The Marquee Club in 1979. It was the London final of The Melody Maker Rock/Folk Contest and we had big ambitions. Lumbering on stage with acoustic guitars, flutes, a 12-string and an early synthesiser, we surveyed the looks of disbelief on the faces of the binbag-clad crowd.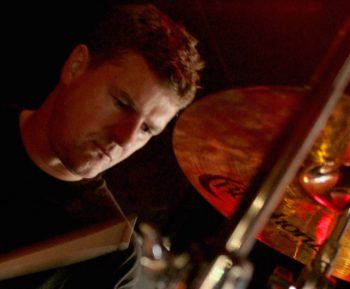 This was 1979, and punk had just broken in London. In this very club. Every other band performing in the final that night was a punk band; we were a student folk-rock ensemble. Our name was 'One for the Wall'. Our lead singer had a flowing Laura Ashley dress. And finger cymbals. Our best song was a gorgeous, wistful number called 'Featherbed Lane'. We were not really very punk. So the crowd pushed forward, menacingly, threatening to pogo onto the stage and lynch us. (I have never been so grateful to have a drum kit between me and an audience).
We somehow survived, accompanied by howlround and howls of outrage, and came second; but sensibly, no A&R man made a move on us. The winners that day were Splodgenessabounds, who later had a minor hit called 'Two Pints of Lager and a Packet of Crisps Please'. I commend this timeless classic to you in these dark days when drinking is more about the laager, than lager.
https://www.youtube.com/watch?v=tf3aJx7D7YA
---
So I know what it takes, to not make it. But some years before that, I also found out what it might feel like, when you do. I stood in my mother's kitchen, aged fourteen, and heard me on the radio. It was a session I had been asked to do for the BBC, and there I was; playing the drums. On the radio. The actual radio. Transfixed to the spot, I felt that amazing mix of astonishment, joy, encouragement and gratitude which every musician with airplay remembers, especially the first time; the sense of validation.
Thirty years later, recollecting that emotion in tranquillity, I started Amazing Radio. The aim was to give musicians that same thrill – and music lovers the listening equivalent, when you have to stop what you're doing to listen to a great new song for the first time. It's why we are bringing Amazing Radio to the States, to give more musicians and more music fans that never-forgotten moment.
And it's why we bought CMJ. Amazing and CMJ do the same thing, really; we try to help emerging artists. CMJ has done it for longer – this year will be the fortieth anniversary of The CMJ Music Marathon, if we get to hold it this Fall. But our aims are identical; to give bands that OMG moment, to help them find the audience they deserve, and to give lovers of new music the incredible feeling of seeing and hearing the next big thing, first.
The aim was to give musicians that same thrill – and music lovers the listening equivalent, when you have to stop what you're doing to listen to a great new song for the first time.
But back to the naysayers. We won't be able to host it, right? Everything's shut? Don't we know it. One of the fantastic team in England was due to have a week off last month, for the first ever American tour of his band Pigs Pigs Pigs Pigs Pigs Pigs Pigs. (Pigs x 7 for short. Their third album, Viscerals, has just been released. Check it out). Gigs in Brooklyn, LA and SXSW were on the schedule, all cancelled. He's now stuck at home in Newcastle. My own next concert was due on Saturday – cancelled, like all my other playing. The world over, musicians are at home, rehearsing, writing, but not earning.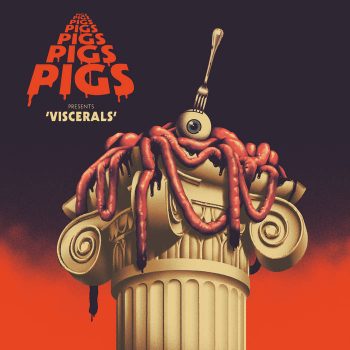 So here's what we plan: In a couple of weeks, when amazingradio.us goes live, we will ask America's musicians to upload their songs.
Every track, without exception, will feature on a new online Amazing Radio stream of recent uploads. We (and our algorithms) will watch and listen to find out what's popular, what's great. We'll put the best tracks straight onto Amazing Radio. In the UK, the longest this takes is three days, but we listen to uploads every morning – most of the name artists we discovered went from uploading to being on the air in as little as two hours. Then, after airplay, we'll collate a list of the best artists, based on audience response and our own DJs' ears, and CMJ takes over.
We're planning two sets of virtual concerts during the spring and summer.
First will be One Night Stand. This is a series of live-streamed virtual gigs, by invitation, to artists who have performed CMJ in the past, would be on our list for this Fall, or have blown us away on Amazing Radio. Fans can watch live, suggest songs for the setlist, donate to a virtual Tip Bucket, and buy merch. One hundred percent of the money raised will go to the artist. It's our first attempt to bring promotion and cash to America's musicians. We figure that if you're called Taylor Swift, you can probably do that on your own, but the smaller and – let's be honest – more interesting artists, may need an aggregator to draw attention. Make that two aggregators: CMJ and Amazing Radio, intertwining to promote these artists and make as much money for them as possible.
Then, in June, we'll host the CMJ Virtual Music Marathon. Running over several days, this will be everything you used to know and love about the Marathon, with less impact on the shoe leather. And no breach of lockdowns. Again, all the money donated during the Virtual Marathon will go direct to the artists. I like to think of it as a kind of virtual LiveAid – or to be more accurate, a Band Aid. Because Bands need Aid, more than ever, right now.
'We' is not just a bunch of Brits. Our chairman Bill Hein co-founded Enigma Records, discovered Red Hot Chili Peppers, Poison, Shithereens, and Mötley Crüe among many others, and has run major and Indie labels including Live Nation Artists, Rykodisc and AstralWerks/Caroline (EMI). CEO Andy Zicklin was a leading light of the SF punk scene, working at Chatterbox, DNA Lounge, Paradise Lounge, Wolfgangs and other Bill Graham venues. He also worked at KUSF and KQAK, and still hosts a show on KGNU in Denver, where he now lives. In New York, Diane Perini has returned to CMJ, where she has worked before, to Exec Produce everything we do. She has a lifetime's experience organising gigs, from CA to Seattle to New York, working for Sub Pop, MTV, Noise Pop Industries, launching the Siren Festival in Coney Island and producing the CMJ Music Marathon, including the last one in 2015. Which was really good, by the way.
The team is currently small but perfectly formed, I like to think, augmented by all the folks in England, who are working from home with passion and burgeoning excitement about what we can do remotely in the States to help musicians. As we grow, we will add more and more people, including the next generation of DJs, since we like to discover them, as well as musicians. If you know anyone with impeccable taste in music who thinks they are the next Wolfman Jack, tell them to give us a howl. By the way, everyone on the payroll will get paid. (Nobody who owned the old CMJ is around anymore).
This plan is, I freely admit, pretty crazy, launched in the middle of a pandemic. But isn't a time of crisis when people are meant to help each other the most? Everyone reading this adores music as much as we do, and we all live for the shock of the new.
In these times, the world needs to band together to help, well, bands. And singer-songwriters. And hip hop artists. And all the rest of the glorious mélange of talent and unexpectedness and surprise and weirdness and laugh out loud funny and Oh My God I Can't Believe What I Am Hearing, otherwise known as new music. Then, when the virus finally crawls away into its hole, we'll know we did something to help – showing our love of live. It would be foolish not to.
— —
Paul Campbell is a British musician and entrepreneur. He was educated at Oxford University and trained at the BBC, where he was once the youngest ever producer. He founded Amazing Radio in 2009. He lives in England and New York. Normally.
— — — —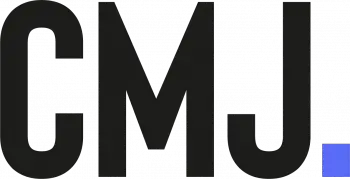 ? © Amazing Radio
:: Today's Song(s) ::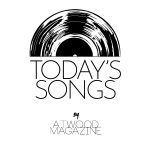 ---