From the potential of the internet to the minutiae of daily life, 'Spotify Is Surveillance' puts society under Evan Greer's microscope.
Stream: 'Spotify Is Surveillance' – Evan Greer
---
Evan Greer is a visionary.
She doesn't view the world the way others do, meaning she can imagine futures and alternative societies in a way few others can—or dare. "I feel like I'm one of the last people that still believes in the internet," Greer says over the phone. However, there's an important caveat to this statement. "It's really important that we separate the internet as a technology — which has this enormous transformative potential to be this universal library of human knowledge and creativity — from the business model of a very small handful of companies like Facebook and YouTube and Spotify, who have chosen this business model that's based on data harvesting, and based on maximizing profit through engagement and behavioral advertising revenue. Like that's not the internet, that's just one specific business model."
These big ideas showcase her ability to see beyond what is to what can be: "I actually do think that in a lot of ways it has taken down some of these previous gatekeepers for marginalized artists, and folks like myself who are queer or trans or playing way outside the mainstream. The internet has given me an ability to build an audience, and to find the people who need my music even without any kind of mainstream support." Never before have artists had such an opportunity to directly reach their people. This is the side of the internet Greer believes in. 
Greer's newest album, Spotify Is Surveillance takes these topics and makes them digestible. If you find these ideas intimidating in day-to-day life, they're a lot easier to comprehend over a four-four beat and a rousing, anthemic chorus. After all, the Boston-based musician has dedicated her life to this, both through her music and her full-time activism work as Deputy Director for Fight for the Future.
"I've been writing political songs since I was in high school and I've realized over time that like, they don't all have to be anthems. Not every protest song has to be, in your face, 'this is a song about the war, and the war is bad.' It's okay to also write songs that are more about telling stories or more about reaching people on an emotional level rather than ideological level," she says. "I tried to teach myself that a song is not an op-ed, or an essay, or a petition. It's okay to let a song just be a piece of art."
The songs on Spotify Is Surveillance are the embodiment of this ethos. The result is an album that hits on every level, giving political insight while also touching hearts. And hell, it's damn catchy too. 
This is best seen on "Back Row," a simple pop-punk song about all we're missing from live shows. Opening with a fuzzed-out guitar before Greer's vocals sincerely detailing even the tiny moments we didn't know we needed, it's emotive and relatable: 
And every single show
Where we were right in the front row
Screaming every fucking word
Feeling seen and being heard
We were outcasts we were freaks
We were idealists we believed
When the band played our favourite songs
We felt like we belonged
---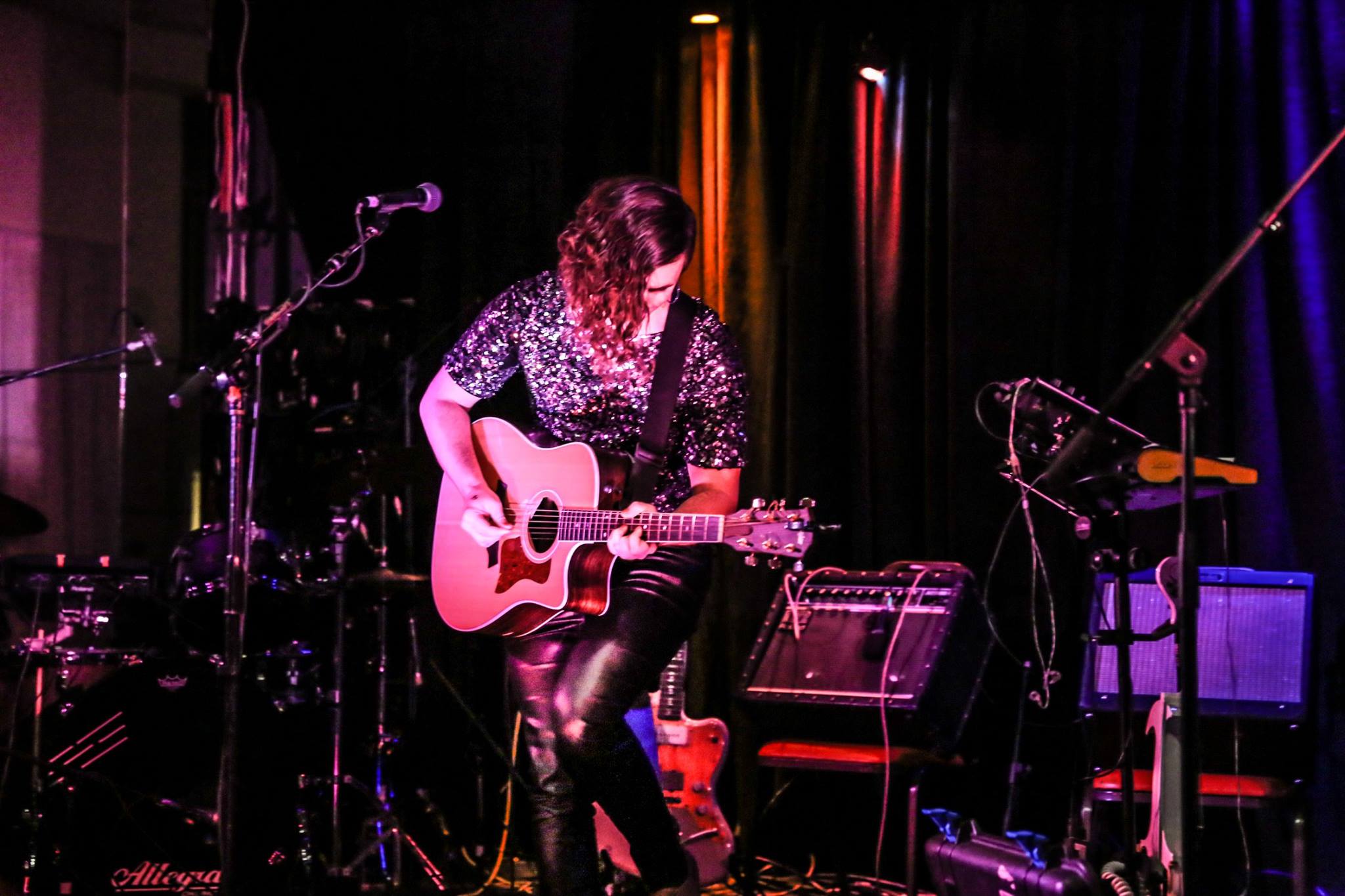 Completely recorded during isolation, it's natural for the album to look at all we've missed.
"I don't know that there's one dominant emotion but nostalgia, longing and hope are what I was read from it," says Greer.
Spotify Is Surveillance is a personal album with universal appeal. All of this makes sense from an artist so deeply embedded in the LGBTQ+ community. "On a personal level, it was definitely [about] making art that I knew would be for my community. That is one small way I can contribute and give back to a community that has given me so much support."
A community organizer, Greer is most happy that she is still able to give herself to her people during the times they couldn't physically be together. "The time that I used to spend organizing parties or organizing concerts I was able to dedicate towards this project, which in the end serves a similar purpose: It's creating a space, or emotional connection among the community.
For Greer, the art is essential: "It's exhausting to be a trans person in the United States—and I'm sure in most other countries in the world—and so art and music is definitely not optional for our community."
— —
Stream: 'Spotify Is Surveillance' – Evan Greer
— — — —
? © Jen Vesp 
:: Stream Evan Greer ::