We nominate Maisie Peters' clever, catchy pop/rock anthem "Cate's Brother" for 2022's song of the summer.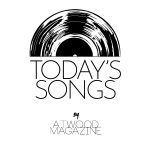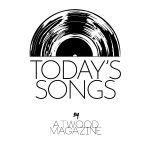 Stream: "Cate's Brother" – Maisie Peters
---
Remember those songs from the early to mid 2000's? Think "1985" by Bowling for Soup or even "Call Me Maybe" by Carly Rae Jepsen. Those songs that were so melodic and catchy it was impossible to not listen to them at full volume and scream every word? Pair that with the twist and turn story-telling of a country song that makes you listen back to make sure you heard the ending right. Got it? Now, bring all of that to 2022 under the helm of Maisie Peters and you have our acclaimed song of the summer, "Cate's Brother."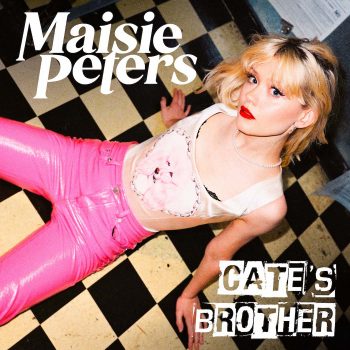 Out May 6, 2022, "Cate's Brother" is English artist Maisie Peters' first single of the year following the release of last August's critically acclaimed debut album, You Signed Up for This.
"I wrote this song in Stockholm at a time I was revisiting a lot of the pop punk music I grew up listening to, and thinking about how live I wanted my next era of music to feel," Peters tells Atwood Magazine. "I always wanted to be in a band and so I channelled that energy into this song about my friend Cate's brother; that's become this whole universe bigger than both of us."
"Cate's Brother" is electrifying. The song starts with bright, simple and gritty guitar chords. Peters' vocals come in soft and sweet,
I threw this Halloween party and invited 40 of my best friends
Cate and Tommy showed up
 I got them a drink and said 'how was your weekend?'
That's when I first heard your name
and saying it tastes violets rum in the summer
Cate had had family stay from Canada,
'Maisie, did you meet my brother?'
'80s synth riffs melt into the background as the pre-chorus builds and Peters sings out,
And then I said no I didn't
And then he started coming over
And my heart went
Love him he's the one and we shall wed
And then my head said
The gritty guitar and synth fade away into an echoey and beautifully harmonized chorus,
Are you gonna work,
You gonna hurt,
You gonna last forever.
Are we make it,
Gonna break It,
when its now or never.
If it's gonna hurt will it be worth it and will I recover?
Are you gonna feel the way I feel, are you for real Cate's Brother?
Verse two begins rhythmic guitar strums and a drum beat that kicks it up a notch. This truly evokes that early aughts pop/rock anthem sound that should be bottled up and sold for serotonin. As the music brings this feeling of hope and happiness, the story continues in the same manner.
He has these eyes so blue,
He's six foot two and a little younger than me.
We go on cinema dates with Tommy and Cate true love in 3D.
He's fun and weird and smart
likes cheap cigars and can shotgun a beer like no other.
Grabbed his hand in the dark and I pull him to the car
The speakers play nirvana
The lyrics of this song are so visceral. You feel like you are in this story, step by step. This continues as the verse two pre-chorus lyrics vividly continue to pull you in,
And we pull up to the front door
And I'm opening the front door
When we started making out
We tripped and fell into my bed
And then my head said
The chorus plays through leading to the culmination of the song, which beings with Peters' belting out a bridge that holds so much strength in its simplicity,
Will we ever get together?
We'd be perfect for each other
Will we ever get together?
And Cate's brother said,
The final chorus shifts with words from her perspective to words from his. We've written about Peters' song writing ability many-of-times, but the trick pulled in this song is a true skill of the cleverest songwriters. She sings his words,
I won't let you down or lead you on
No, I'm not like the others.
I said how can I know you're for sure
It's only been a summer.
You said get a flight to Canada and you can meet my mother.
That's when I became his only girl and now, I date Cate's brother.
The reveal at the end is a mic drop moment: This song is effervescent and happy. It's hopeful and addicting, and we know Peters will hear these words sung back to her as she continues on the road opening for Ed Sheeran.
As a Gen Z'er with natural comedic abilities, Maisie Peters' song promotions on social media have felt effortless and wildly successful, leading to over 10 million views and almost 30,000 pre-saves for "Cate's Brother."  Enjoy it, and then enjoy it again. We believe it will be the song of the summer.
— —
Stream: "Cate's Brother" – Maisie Peters
— — — —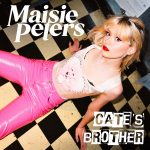 ? © Erik Rojas
:: Today's Song(s) ::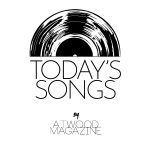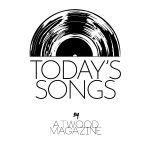 ---
:: Stream Maisie Peters ::