A blissful serenity emanates from Sardinian composer Ed Carlsen's "Entangled," a moving instrumental song of connection and distance.
Stream: "Entangled" – Ed Carlsen
[soundcloud url="https://api.soundcloud.com/tracks/656264363?secret_token=s-D2fah" params="color=ff5500&auto_play=true&visual=true&hide_related=false&show_comments=true&show_user=true&show_reposts=false" width="100%" height="300″ iframe="true" /]
---
Moments of reflection deserve an equally intimate soundtrack: Something that captures the depths of solitude and the power of thought. A blissful serenity emanates from Ed Carlsen's "Entangled," a moving instrumental song of connection and distance.
Atwood Magazine is proud to be premiering "Entangled," the latest single by Sardinian composer Ed Carlsen. A tranquil song built off lilting piano, lush synth work, and the breathtaking strings of Dobry Ton string quartet, "Entangled" rises out of silence into a warm outpouring of musical emotion.
According to Carlsen, "Entangled" serves as a tribute to his modern classical roots. "The track is about feeling entangled to another person or place. It comes from reading Robert Lanza's books on biocentrism, where he mixes quantum physics with metaphysics and life beyond death," he explains. "According to quantum physics, a particle's behavior in any place within the universe can be influenced by another particle – to which said particle is indeed 'entangled'- that is worlds away, without any obvious or physical connection between the two."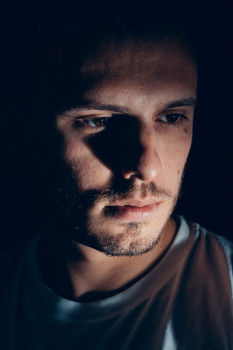 "Entangled" follows "Words" as the second single off Ed Carlsen's upcoming studio album, Morning Hour (out September 27, 2019 via Moderna Records. "I started writing Morning Hour in May 2018, while I was living in Krakow. Most of the recording/production carried out in my hometown Cagliari, Sardinia (IT), where I moved back in July. The idea behind it was to put the concept of 'distance' into music. Distance here is meant as 'Entangled' to people or to places, which largely affects my music writing. That's perhaps my biggest inspirational tool."
"Entangled" washes over listeners like a beautiful wave of contemplation. Carlsen's reflections emanate as much through his expressive tones, as they do through the touching spaces in-between the sound. We feel the weight of distance hang heavy over the scene, especially in the strings' emotional groundswell.
Ultimately, "Entangled" need to be heard in order for its depths to be fully appreciated. Listen to the song exclusively on Atwood Magazine, and stream Ed Carlsen's new album Morning Hour, out September 27th via Moderna Records!
— —
Stream: "Entangled" – Ed Carlsen
[soundcloud url="https://api.soundcloud.com/tracks/656264363?secret_token=s-D2fah" params="color=ff5500&auto_play=false&visual=true&hide_related=false&show_comments=true&show_user=true&show_reposts=false" width="100%" height="300″ iframe="true" /]

— — — —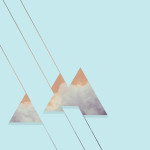 ? © Marco Camba
:: Stream Ed Carlsen ::
---